We all follow the Bollywood celebrities for their incredible talent and the way they perform on screen. Bollywood celebrities love to throw parties and enjoy them to celebrate their success and achievements. But we are also interested in their offscreen lavish lifestyle.
When there's a party, generally there is booze and alcohol involved, and to no surprise, many celebrities consume it. However, some stay away from it.
Following are the Bollywood Celebrities who don't consume alcohol :

 
Akshay Kumar
Akshay Kumar is an Indian-born Canadian citizen. The 54-year-old actor has worked in multiple movies. He has been married to Twinkle Khanna since 2001, and the couple has a son and a daughter.
Akshay is one of the most fittest actors in the industry and follows the phrase,' Early to bed, early to rise makes you healthy, wealthy and wise.' He is known for not attending late-night parties and even doesn't smoke or consume alcohol.
He'll next be seen in Suryavanshi, Bachchan Pandey, and Prithiviraj. 
Shilpa Shetty
Shilpa Shetty Kundra is a Hindi-language actress, film producer, dancer, author, businesswoman, and former model. She is married to businessman Raj Kundra, and they have two children; Viaan and Samisha.
Shilpa is known for maintaining her fitness. She works out and even encourages others to do yoga as she does. The main reason why Shilpa doesn't drink is to keep her body.
Her last glimpse was seen on the big screen in the 2020 film, Nikamma, judging India's Got Talent season 9.
Amitabh Bachchan
Regarded as one of the best influential actors in Indian Cinema, Amitabh Bachchan has been active in the film industry since 1969. He is the son of the well-known Indian poet Harivansh Rai Bachchan. In 1973, Mr. Bachchan married Jaya Bhaduri and was the father to Abhishek Bachchan and Shweta Bachchan Nanda.
The Angry Young Man of Bollywood might have played the role of a person who drinks alcohol, but he doesn't even touch it in his real life.
Big B is currently busy hosting the 13th season of Kaun Banega Crorepati and is working on several movie projects.
John Abraham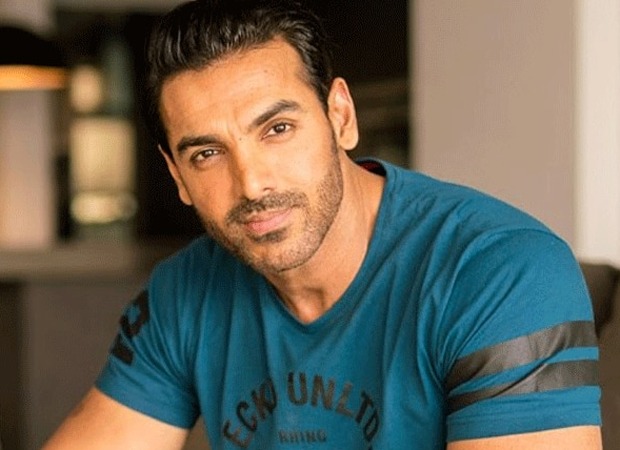 Born on 17th December 1972, John Abraham is an actor, producer, and former model. He started his career as a model, through which he earned some recognition and earned a shot in Bollywood. John has worked in multiple movies and has established his place in the industry.
Despite having many Bollywood connections, the actor is rarely seen socializing or attending parties in the industry. He's not a fan of staying up late. Late nights appear to be causing him physiological and physical problems. Everyone knows that if they invite him to a party, he will arrive at 9 p.m. and leave at 9:15 a.m., whereas they will come at 11 a.m. As a result, he is no longer invited to the parties.
Satyameva Jayate 2 and Ek Villan 2 are his upcoming films.
Deepika Padukone
One of the highest-paid Indian actresses, Deepika Padukone, made her debut in Bollywood in 2007 alongside Shah Rukh Khan in the movie Om Shanti Om. She is the daughter of former World no.1 badminton player Prakash Padukone. Deepika has been married to Ranveer Singh since 2018.
Deepika has a body and a personality to make anyone droll for her. She does her best to maintain that body, and that's the reason she stays away from alcohol. This year, she will be seen on the big screen with Ranveer in the movie 83.
Abhishek Bachchan
Abhishek Bachchan is an actor and producer. Abhishek was born on 5th February 1976. He is the son of Jaya and Amitabh Bachchan. He is married to Aishwarya Rai Bachchan, and they have a daughter named Aaradhya.
Like his father, even Abhishek doesn't consume alcohol or smoke cigarettes.
Abhishek is currently working on Dasvi, Bob Biswas, Bachchan Singh, among others.   
Sonakshi Sinha
Sonakshi Sinha started her career in Bollywood on a high note starring opposite Salman Khan in Dabangg. Since then, she has been seen in many movies and has won multiple awards. Sonakshi is the daughter of Poonam Sinha and Shatrughan Sinha.
Before making her acting debut, Sonakshi had lost some weight and has maintained herself ever since. She knows about the struggles of maintaining her body, and for that very reason, she stays away from alcohol.
Sonakshi is currently shooting 2XL and Kakuda. She also has been cast for four other movies. 
Siddharth Malhotra
The 36-year-old actor Siddharth Malhotra has made a name for himself in the film industry. He started his career as a model and then worked as an assistant director with Karan Johar for the movie My Name Is Khan before debuting as a lead in Student of The Year (2012).
Siddharth seems like a cool guy, and one might assume that he drinks, but Siddharth doesn't need alcohol to have a good time.
His latest movie seen on the big screen was Shershaah (2021), playing the role of Vikram Batra. He is set to star in 5 different projects.
Parineeti Chopra
Born on 22nd October 1988, Parineeti Chopra is an Indian actress and singer. She has an elder cousin sister, Priyanka Chopra Jonas, in the Bollywood industry. Parineeti's first feature in the movie was in 2011.
To maintain her health and figure, Parineeti refrains from consuming alcohol. She doesn't even smoke cigarettes.
Parineeti was last seen in the 2021 biographical movie, Sania and she is all set to star in Animal alongside Ranbir Kapoor and Life in a Metro 2 alongside Rajkumar Rao. 
Sonu Sood
Sonu Sood is an Indian actor, producer, model, and philanthropist. Sonu started his career in the Telegu movie industry. Since 2002, he has been working in Bollywood also. Sonu Sood is married to Sonali Sood in his personal life, and the couple has two children.
Sonu is known for his body fitness and abs. He likes to work hard and maintain his body, due to which he stays away from alcohol.
The 48-year-old will be seen in the upcoming movies Prithviraj (2021) and Acharya (2022). 
All these actors and actresses prove that one doesn't necessarily have to consume alcohol to enjoy life.
Edited by Urvashi Gupta