Celebs
The Actors Who Ruled the Bollywood Industry During the 1940s
Bollywood is the second largest film industry. This industry has also been a great form of art in entertaining the audience and put forward a very realistic show. Now let's dive into the duration of 1940 and see how each actor has made a stand for himself in the industry.
Ashok Kumar:
Ashok Kumar was also known as Kumudlal Ganguly in the industry. He was born in a Bengali Hindu family in the Bengal presidency. He came from a very middle-class family. He was also known as Dadamoni educated at the Presidency College of the University of Calcutta. His father wanted his son to get into a law college but Ashok Kumar failed in his law exams and had to rewrite the exam so he decided to stay with his sister to prepare for his approaching exam. His sister's husband worked in a studio called Bombay talkies. Ashok Kumar wanted money for himself and so he decided to work in the same studio with the influence of his brother in law. He finally got a job as a lab assistant. He slowly started loving his job and spoke to his father that he cannot succeed in the law field.
Thus, he started his career as a lab assistant and slowly turning into an actor that nobody thought he could be. The first movie to reach one crore at the box office was directed by Gyan Mukherjee's movie 'Kismet'(1943), featuring Ashok Kumar as a lead role. He also acted in many movies including Shikari (1946), Sajan(1947), Mahal(1949), Sangram(1950), and Chal Chal Re Naujawan(1944). Many people loved his acting as it was very natural. He was the first lead actor to play an anti-hero role in Bollywood cinema. He received two Filmfare Awards for Best Actor and National Film Award for Best Actor in the year 1969. He was also given Padma BhushPaan in the year 1999. Around 1960, he shifted to new roles like an uncle, pan arent, etc. His last film role was in the movie Aankhon Mein Tum Ho. He died at the age of 90 due to heart failure.
Nalini Jaywant:
Nalini was well-known during the 1940s and 1950s. She lived a very introverted life. During her teenage, she appeared in a movie called 'Bahen' which was released in the year 1941. She got a place in the frame to act along with famous actors like Ashok Kumar in a movie called 'Samadhi', a movie that depicts the life of Subhas Chandra Bose. She also acted in a few movies with ' Shammi Kapoor'. Nalini played a role in the movie 'Sangram', a crime drama. She also was popular in the 1950s and appeared in many films like Rahi(1953), Shikast(1953), Railway Platform (1955), Nastik (1954), and Hum Sab Chor Hein(1956). She received awards like 'Filmfare Best Supporting Actress Award'. The last film she made was a movie called Bombay Race Course in the year 1965. Nalini died at the age of 60 all alone. Nobody noticed her death until an ambulance brought her body after three days of her passing away.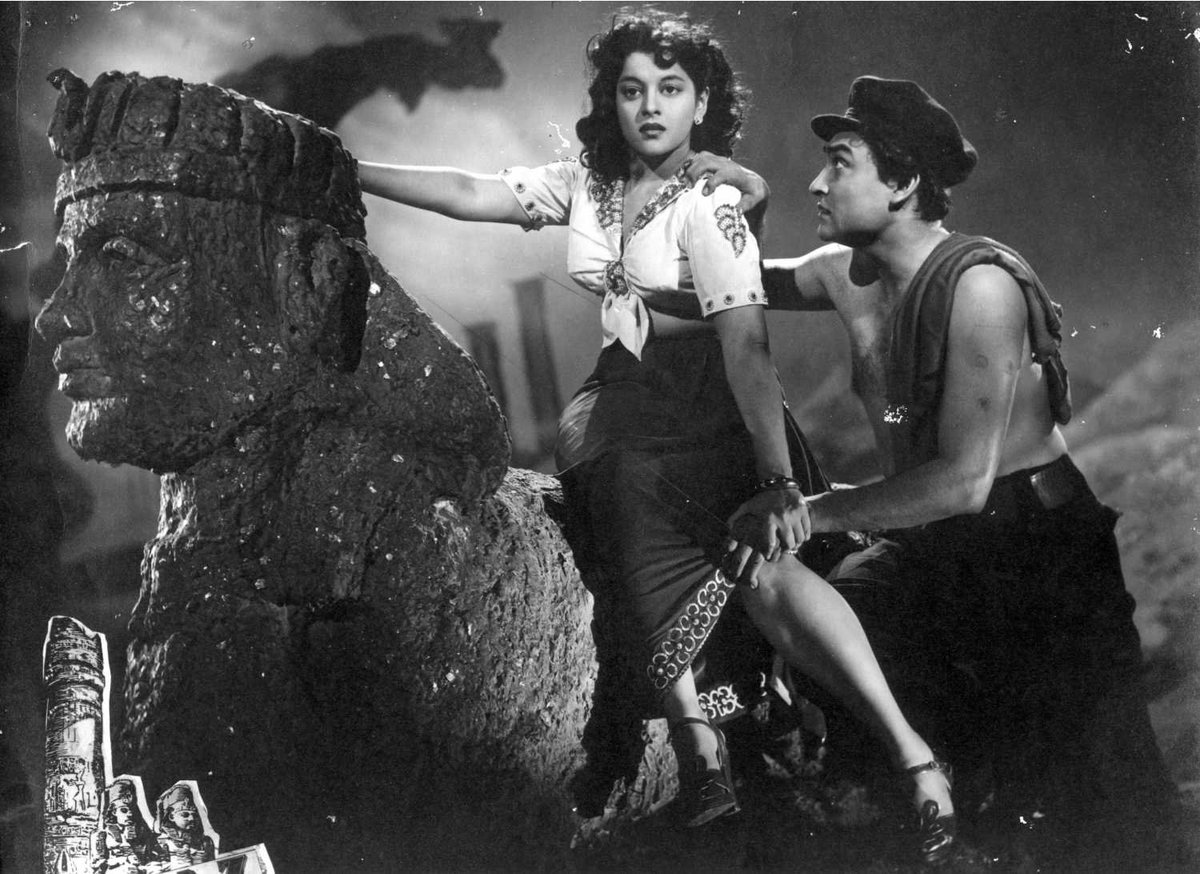 Prithviraj Kapoor:
Kapoor was born in a Punjabi family. He studied initially at Khalsa College and later at Edwardes College Peshawar. He began his career in the theatres of Lyallpur and Peshawar. He started acting in minor roles in movies. He received the Padma Bhushan award in the year 1969 and Dadasaheb Phalke Award in the year 1972. The best performance given by him was in the movie Sikandar as 'Alexander the great'. He had a very good reputation in the Indian Bollywood cinema. Kapoor established his theatre group called the 'Prithvi Theatres' in the year 1944. The theatre saw over 2662 performances. He also acted with his son Raj in a film called Awara in the year 1951. To honor this legend, India post issued a special two rupee postage stamp which had the logo of the theatre. To celebrate the occasion of 100 years of existence, another postage stamp was released by India Post. He continued to be nominated for eight years in the Rajya Sabha. He was an amazing actor, director, writer, and producer too.
Meena kumari:
She is otherwise known as 'The Tragedy queen. She was a great poet too. Many people describe her as a 'Historically incomparable actress' of Hindi cinema. She acted in many films like Mere Apne, Aarti, Sahib Bibi Aur Ghulam, Dil Apna Aur Preet Parai, Kaajal, and many more. She won the Filmfare Best Actress Award for the movie Baiju Bawra and won the second Filmfare award for the movie Parineeta. She was born in a not so well settled family of artists who weren't recognized by the industry. She started working hard and became the sole breadwinner of the family at a very young age. She began acting at a very small age around when she was four. At first, she worked with the Vijay Bhatt productions followed by more films later. Her acting was so realistic that she doesn't need glycerine to make herself cry. Many actors found it difficult to cope up with her as she was a very powerful actress with bundles of talent. Meena kumari was also a playback singer. She has sung for movies like Bichchade Balam, Pinjure Ke Panchhi, and Piyar Ghar Aaja. Her death bought darkness to the Bollywood industry.
Pankaj Mullick:
Pankaj was a very popular music composer, playback singer, and actor who was acknowledged in both Bengali and Hindi cinema. He was born in Kolkata to a father who had a great interest in Bengali music. His greatest turning point in life is the hat he came across as the nephew of Rabindranath Tagore which made him grow his interest more in Rabindra Sangeet. He initially worked with the Indian Broadcasting Corporation where he was allotted to be a music director along with a composer R.C.Boral for around fifty years. He also acted with many famous actors like Kanan Devi, P.C.Barua, and many more. He also worked with a film studio 'New Theatres Calcutta' for almost 25 years. The Indian postal service released a postage stamp to honor him. He passed away at the age of 72 because it was his time to be in a better place.
Mumtaz Shanti:
A Hollywood actress who was very popular in the year 1940s. She only appeared in around twenty-four films yet had great recognition in the Bollywood industry. The most important film that gave a turning point in her life has to be Kismet. She has won many awards and has been a great star in Bollywood cinema.
'Art is not what you see, but what you make others see' can be related to Bollywood cinema. Bollywood cinema had plenty of great actors in the period of 1940s. This industry has given the audience a great insight to the audience. This industry has been great entertainment and at the same time thoughtful too. The artist may have died but the art continues to stay and will forever be remembered.