Celebs
To all the celebrities who quit the light and fame of Bollywood to choose the path of spirituality!
One has indeed said that love for God will make you forget everything. This is something that Bollywood has been familiar with for a while now. It is that turning point in your life where you do not have the greed for anything else but only the love of God or to find the right thing that would bring you peace. The recent of all being Sana khan, the ex Bigg Boss contestant who announced on Instagram that she has decided to follow the path of Allah.
It was only before Sana Khan that Sofia Hayat, another ex-contestant from Bigg Boss, embarked walking on the path of spirituality and becoming a nun. It is not these two but also a lot many, people that you were fond of seeing on the big screen but don't anymore.
Today, we bring you the complete list and reasons why these Bollywood stars chose to leave their fandom behind:
Sana khan: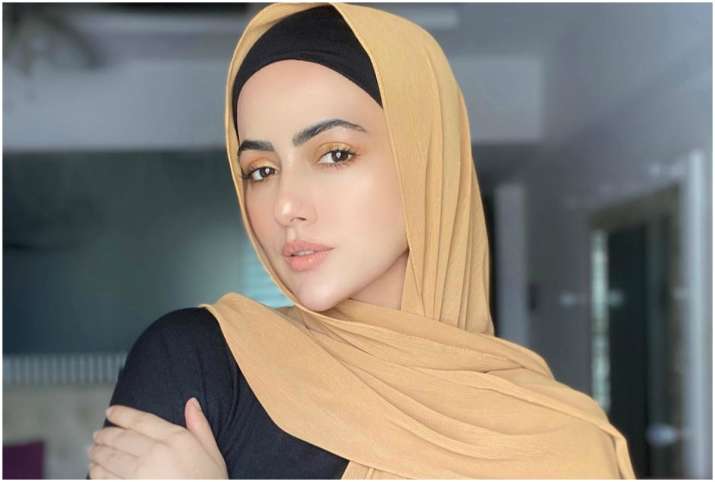 It is quite the obvious reason to start the list with Sana Khan. On October 8 of this year, the actress announced to Instagram that she has decided to leave money and fame far behind and follow the path which Allah has set for her. She wrote a complete post in Urdu, Hindi, and English for all of her followers to understand. She spoke about how she wanted to 'serve humanity' and follow the orders of her creator, 'Allah,' and quit Bollywood life for good now.
She even erased all her pictures from the past and glamour to make a final statement that she is done with that life now. It was not all; the biggest shock for the fans came along when her wedding pictures surfaced online on 22 November. She married Gujarat based Mufti Anas in an intimate ceremony with her friends and family.
She wrote on Instagram that they loved each other for the sake of Allah and also changed her name to Sayied Sana Khan two days after the marriage.
Sofia Hayat: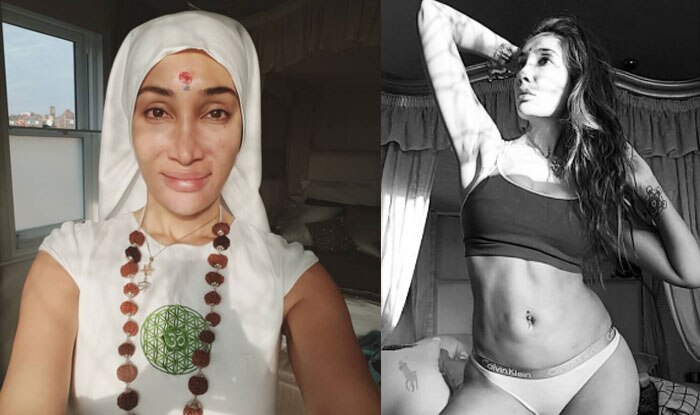 back in 2016, when Sofia announced that she was about to shed her 'sexy image' and take up the path of a nun, fans were shocked around the world, as this was not what they might have imagined in a lifetime. The model was infamous in the glamour world for posting bold pictures. When she took the path of spirituality, she not only embraced it but also changed her name to Gaia Mother Sofia and told the world that she was the incarnation of Quan Yin, Female Christ, Mary, and Goddess Isis.
She also said that she was the Mother and daughter of God of the Holy Trinity and wanted to move on the path of truth. But this did not remain a long show as the model returned to her glamourous self within a few months.
She got all furious when people compared her to Sana Khan. To which she replied that wearing clothes does not mean that she is a nun or not. She has not got physical for three years now and still is Mother Sofia no matter what clothes she wears.
Zaira Wasim:
The Bollywood was shaken when actor Zaira Wasim announced that she would be quitting the fame to follow the spiritual path. She also announced on social media where her career was coming in between her spiritual self and that she has not felt connected to Allah for a long time now.
Zaira Wasim took this decision in 2019. The actress starred in many hit films like Dangal alongside Amir Khan, and The Sky is Pink alongside Priyanka Chopra and Farhan Akhtar. She faced a serious backlash because of her decision, while there were some of the fans who supported and respected her decision as well. But both the critics and the fans do align on the path that she had a bright future in the industry.
Vinod Khanna: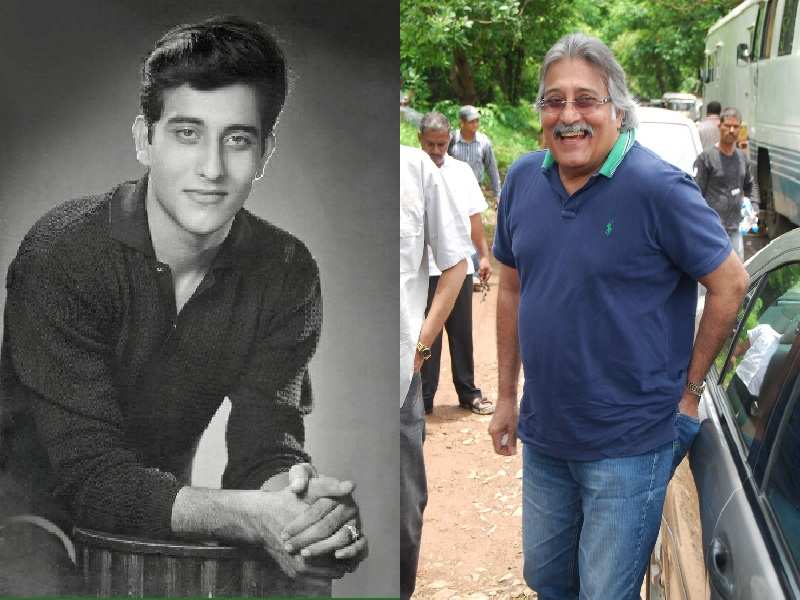 The late veteran actor who was a major hit in his time passed away in 2017 after suffering from severe dehydration. The actor did live his last few years in the sense of spiritual belonging. Even during his journey in Bollywood, the actor temporarily left the fame and became a member of oshio in 1982. He started stalling his acting school, would return money to the producers, and declared that he had decided to become a monk.
He did stay away from the bling for a few years and then later decided to start off from where he left.
He even changed his name to Swami Vinod Bharti and settled in Rajneeshpuram to follow his spiritual guru.
Veena Malik:
Another ex Bigg Boss contestant who vowed to follow the path of spirituality is Veena malik. She was Infamous for her bold and sexy roles, both off-screen and on-screen. She married a Dubai-based businessman Ashar Bashir Khan Khatak, and became extremely religious post marriage in 2013. Maulana Tariq Jameel, a religious scholar that changed her life completely, she said in her interview. The actress is currently happily married and also has two kids.
Veena has been caught in and off in controversies. First one due to her nude pictures, followed by Bigg Boss and the most recent one being linked to terrorism.
Barkha Madan: 
Model and actress who made her debut alongside Akshay Kumar and Rekha in Khatro ke Khiladi chose to follow the path of God and meditation. She had also worked in the television industry and was quite popular in the 90s. Soon everything changed when she decided to follow Buddhism and even changed her name to Gyalten Samten.
She was even a Miss India finalist in 1994 and told the news in an interview that she should have become a nun sooner.
The path of spirituality is one that everyone has but does not reckon it until the time is right. Not only these celebs but other famous names who chose this path also include Suchitra sen, Mamta Kulkarni, and Anu Aggarwal. The ride for these celebrities in Bollywood has been a kind of a roller coaster.