The concept of anthologies is new and interesting. The makers combine independent stories beautifully and present them gracefully on the screen together. Many talented actors work on the same project, and this gains a lot of limelight.
The 4 Best Indian Anthologies on Netflix are:
1. Ajeeb Daastans
Starring Fatima Sana Sheikh, Nushrat Bharucha, Jaideep Ahlawat, Aditi Rao Hydari, Konkana Sen, Shefali Shah, Manav Kaul, Inayat Verma, Abhishek Banerjee, Abhay Joshi, and others, this Netflix web series was highly appreciated and is one of the best anthologies.
The first story was named Majnu (Lover). Lipakshi is a beautiful girl. To maintain business relations, her father married her to Babloo. But he loves somebody else, and they do not have a happy married life. They live with each other just for the validation of respect by society. Raj Kumar is Babloo's driver's son. He is debonair. Lipakshi used to search for love in other men.
Rajkumar was the one who could fulfill her needs. She tried to entice him. When Babloo got to know about this, he was heartbroken. This was because, after the death of his lover, he finally liked somebody. So. this Ajeeb daastaan is basically a story of a couple, Babloo and Lipakshi, who is romantically obsessed with the same guy Raj Kumar.
Meenal is a cunning housemaid. She gains sympathy by acting naive. Her sister, Binny, loves to play with toys just like other children. Meenal's upbringing has taught her jealousy, rudeness, cunningness, and gaining sympathy by making puppy faces. As a result, she commits a heinous crime at such a tender age.
Bharti Mandal is a factory worker, and she has faced casteism to an intolerable extent. She deserves to get a good post, but her seniors do not let her rise. Priya gets the same job that she aspires for just because she belongs to the upper caste. When Bharti gets to know about this, she gets infuriated. She plans to snatch the job from her. She encourages her to have a baby, and when she gets busy ib his upbringing, she gets what she desired. She is not even regretful of her deeds.
Natasha is a loving mother. Her daughter is on the verge of going deaf. Rohan, her husband, is a workaholic. He is busy with his work and does not take time to cheer his family. Deprived of love, Natasha starts loving Kabir, a deaf photographer. When she realizes that it is wrong, she abandons him for her family and cries out of guilt. In the end, it is revealed that Samaira, her daughter knew that she loved Kabir.
Apart from love, there are a lot of things in this world to focus on. Raj Kumar and Bharti Mandal prioritized their career over Love. For Meenal, money was more important than compassion, and Natasha felt that her family needs her more, and she decides to sacrifice her love.
2. Ludo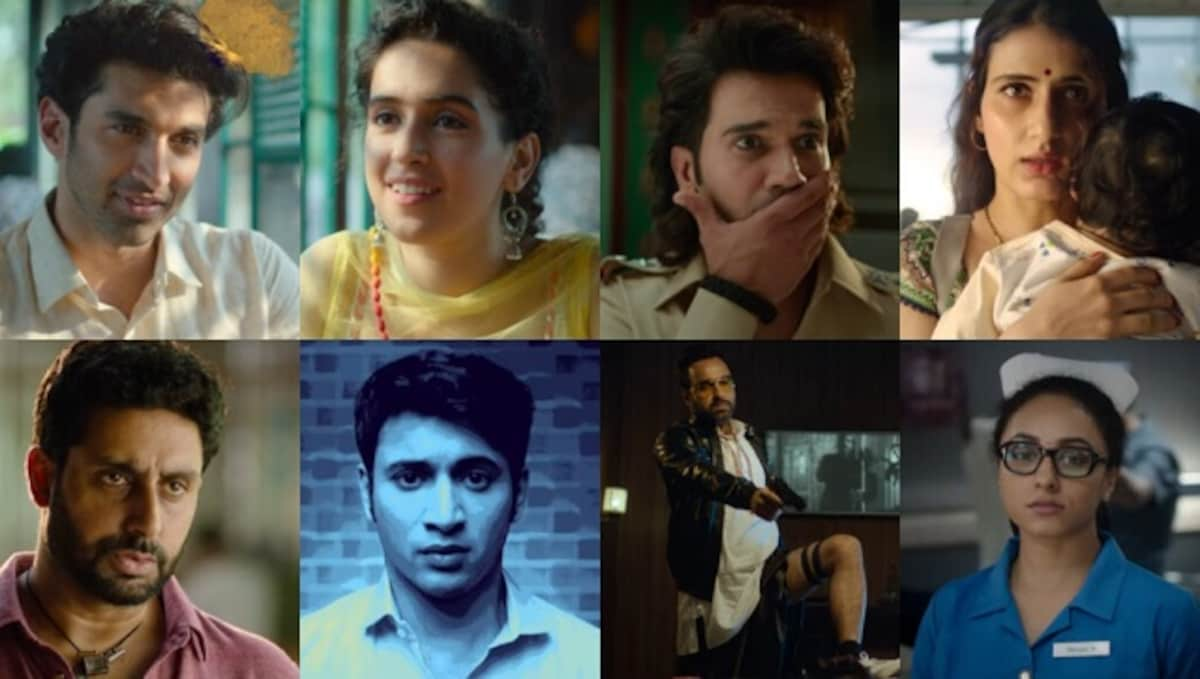 Based on the game's concept, Ludo, this Netflix web series and among the most watched anthologies, has four independent interlinked stories. Starring Pankaj Tripathi, Rajkumar Rao, Abhishek Bachchan, Fatima Sana Shaikh, Sanya Malhotra, Aditya Roy Kapoor, Inayat Verma, Aasha, Rohit Saraf, and others, this web series has impressed everyone with its unique storyline. The story begins with a murder of a person by Satyendra "Sattu" Tripathi. Rahul Awasthi, a salesboy, and Sheeja Thomas, a nurse, get a big full of money.
Her husband betrays pinky Jain, and an obscene video of Shruti Choksi has got viral on the internet. Akash Chauhan, Shruti's ex-boyfriend, is trying to help her. Alok is also trying hard to help Pinky as he loves her since childhood. Bittu Tiwari was imprisoned in charge of a crime, and when he comes back, he finds that his wife, Aasha, has married his friend, Bhanu. As the story goes on, we see all these stories get overlapped.
3. Paava Kadhaigal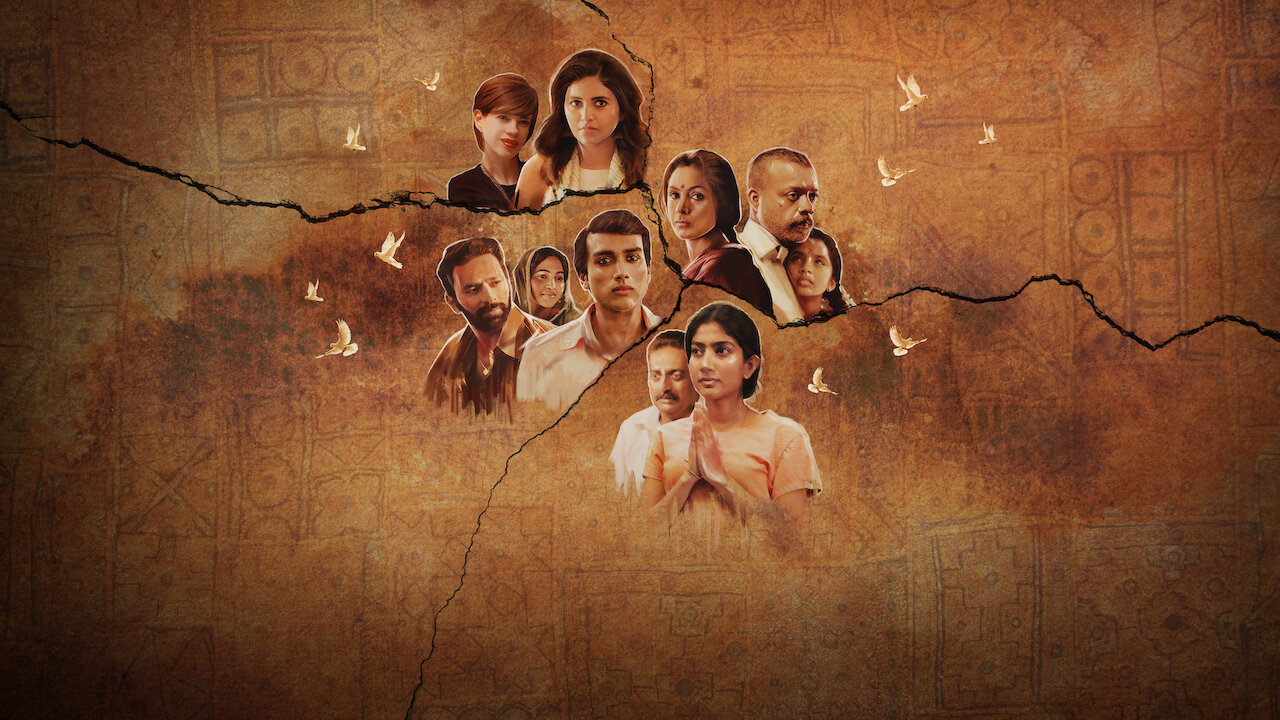 This is one among the anthologies that has tried to create social awareness. The first story, 'Thangam,' is about a transwoman Sathar who is romantically obsessed with her childhood friend Saravanan. But he loves her sister Sahira. He decides to sacrifice her love. She also helps them elope and gives them money, which she collected for her gender reassignment surgery after learning the truth that she has helped them to elope.
Villagers throw her out of the village, and her family abandons her. Some men misbehave with her. After some years, when Saravanan and Sahira return to the village with their baby, they come to know that Sathar is dead. This cruel society should learn to accept all kinds of people irrespective of their gender, caste, sexuality, and race.
The second story Love Panna Uttranum is of twin sisters Aadhilakshmi and Jothilakshmi, daughters of village landlord Veerasimman. Aadhilakshmi believes that her father is open-minded as her father supports inter-caste marriages. But she was unaware that he does this to show the villagers how kind and impartial he is to gain votes. He loathes people of lower caste and is involves in the heinous crime of honor killing.
When Aadhilakshmi tells him she loves their driver, she becomes the next victim of her father's killing spree. Jyothi comes to meet her family and is suspected of loving her friend Bharani. Penelope and Jyotilakshmi kiss in front of Veerasimman to prove that she is a lesbian and does not love Bharani, a boy who hails from a different caste. When she leaves, she reveals that the lesbian act was just a way to escape.
The story, Vaanmagal, is about Sathya and Mathi, who have three children, Bharath, Vaidehi, Punnuthai. Vaidehi has attained puberty. After the ceremony of her beginning of womanhood celebration, Mathi explains to her that she is not a child anymore. She will have to stop playing with boys, start acting like a mature woman and protect herself from the evil eyes of men. On their way to returning from their dance academy, Punnuthai is kidnapped. A boy sexually abuses her. When she returns home, she is injured and frightened.
Her wounds heal gradually, and Bharath comes to know about the real culprit. With the help of his friends, he castrates him so that he can never think of doing such a crime in the future. 
Sumathi and Janakiraman are the central roles of this story, Our Iravu. Sumathi left her family years ago to marry her lover. Janakiraman has to endure taunts from everyone regarding his eloped daughter. When she is pregnant, he visits her home, takes care of her, and brings her home. She is happy. But things change when he poisons her water and kills her daughter and child in the womb to regain his lost respect in society.
4. Navrasa 
Nine different stories based on nine basic emotions, Navrasa is an excellent source of entertainment and one of the best anthologies. All the nine basic emotions, Karuna, Haasya, Raudhra, Shanthi, Shringaar, Bhaya, Adhbhutha, Veer, and Bhibhatsa, automatically get evoked when you watch each episode based on each emotion. Dheena's repentance in the first story arouses compassion within us, Velluswamy's character makes us laugh, and Waheeda's scared face induces fear within us. Similarly, all the characters successfully evoke the respective emotions within us. This series should be a part of your watchlist. 
Every one of you will love all the stories of these 4 anthologies. All of them are special in their own way.
Edited by Prakriti Arora