The debate over unpleasant content on Netflix and other OTT platforms like Ullu, Alt Balaji, etc., has risen drastically. The concern by parents is that such platforms promote scenes that are not appropriate for children of a certain age.
Upsurge In The Viewership of Netflix and Other OTT Platforms
The sudden rise in the viewership of these platforms results from the lockdown and pandemic restrictions where people are confined to the four walls of their room and desperately need some sort of entertainment to pass their time. Also, cheaper unlimited data recharge packages have made the internet more accessible. Even young children are using the internet, and while surfing, they are directed to sites that are not for them.

According to the report of an NGO, the viewership of Netflix and amazon prime have gone up by 60-70% during 2020, which is a pretty prominent and significant figure.
Money heist, Bridgeton, Friends, Scared Games, Mirzapur, Ghoul, etc., have rocked the entertainment genre. Undoubtedly, these series and films are very realistic, automatically attracting a large public who wants time to pass and get away from boredom.
Problem With These OTT Platforms
The major problem with these digital platforms is that they promote vulgar content, obscene scenes, violence, sexual content, erotic scenes, etc., which affects the minds of the audiences, especially young children. With the lockdown effect and internet access, children are exposed to such series, which mostly show vulgar language, sex scenes, violence, etc., which are not appropriate for them.

For example, there are many scenes in the Mirzapur series which are too sexual and violent. But despite these, people have given maximum stars. The reason is its rawness.

Not only this, there is much content on other OTT platforms like Ullu and Alt Balaji, which have hurt the sentiments of certain groups. For instance, in one of the web series of Alt Balaji, there is a sex scene where a girl is tearing the uniform of an army man, and later they have sex. In another series, a daughter-in-law was shown having an affair with her father-in-law. The list is endless.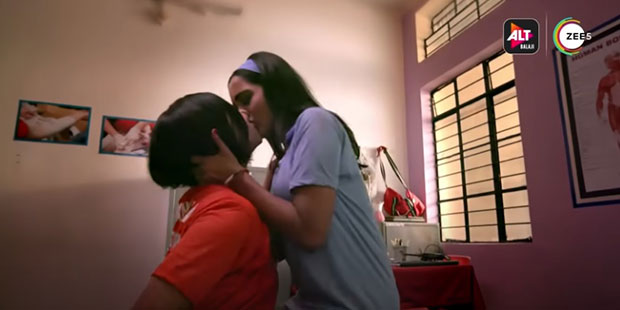 Laws Related To Such OTT Platforms
We have a CENTRAL BOARD OF FILM CERTIFICATION UNDER MINISTRY OF INFORMATION AND BROADCASTING, which prohibits the display of certain films and matters which are not appropriate for the public under the provisions of CINEMATOGRAPH ACT, 1952. 
But we have NO such certification authority with these OTT platforms. That is the main reason why the makers enjoy the freedom of showing original and raw content. They use their creativity and imagination to create content that seems real and can connect with the audience, but they forget that below-age children and other groups also see their content. There have been many petitions filed in courts to stop the release of such a series. The reason has been the same: they promote sexual content and inappropriate language, etc., which directly affects the audience's psychology, especially of the children.
Conclusion
Since there are no solid laws that can restrict these contents, there is a need for self-realization from the audience – whether the content is worth watching from every angle, and the maker's side – whether the content they are providing is good and appropriate for the audiences. Is there is any violation on the moral ground while making the scripts? Does the content hurt the sentiments of a particular group, or are we, as writers or producers, degrading society's values or just taking advantage of the freedom provided to the creator to sell content? There is a strongly felt need to ask these questions for both audiences and makers both.
Edited by Prakriti Arora