Kriti Sanon shows us how to amp up airport look effortlessly in jumper
Fashion enthusiasts, get ready to witness the rise of a familiar face that you won't be able to ignore – Kriti Sanon! As she gears up for the promotion of her new film Ganapath, this brilliant actress is not just taking the big screen by storm, but she's also making an indelible mark in the fashion world. Kriti has been treating us to a series of amazing looks, one after another, leaving us in absolute awe of her impeccable style skills.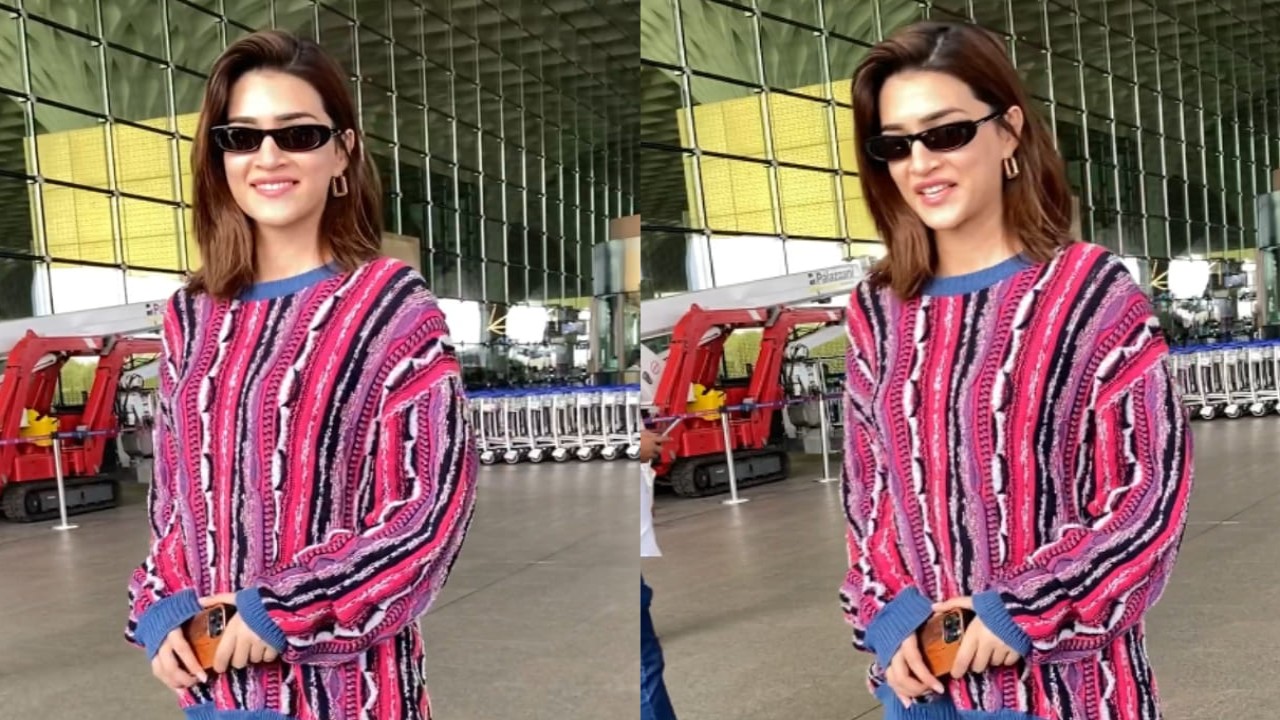 Kriti Sanon's fashion choices have been nothing short of a spectacle, perfectly complementing her versatile and dynamic persona. As she steps into the promotional spotlight, her outfits reflect her ability to effortlessly blend elegance with contemporary trends. Her captivating style sense is a reminder that she's not just a powerhouse on screen but also a trailblazer in the world of fashion.
With Kriti Sanon on the fashion scene, it's not just her film that's gaining attention; her style statements are equally grabbing the spotlight. She's a rising star in the fashion world, and her impeccable choices have solidified her status as a style icon. It's a thrilling time for fashion enthusiasts as they anticipate every look she unveils, eager to be inspired by her fashion-forward approach.
Kriti Sanon's recent choice of a knitted jumper is truly a sight to behold. It's an intriguing piece that's bound to captivate fashion enthusiasts. The jumper is all about a multicolored textured knit, and it's a visual feast for the eyes. The dominating colors in this artistic creation are none other than vibrant pink and purple. Kriti looked absolutely stunning in this pullover jumper, effortlessly pulling off the dynamic and eye-catching color scheme. The jumper's crew neckline adds a touch of refinement to the overall outfit, making it a harmonious blend of sophistication and bold design.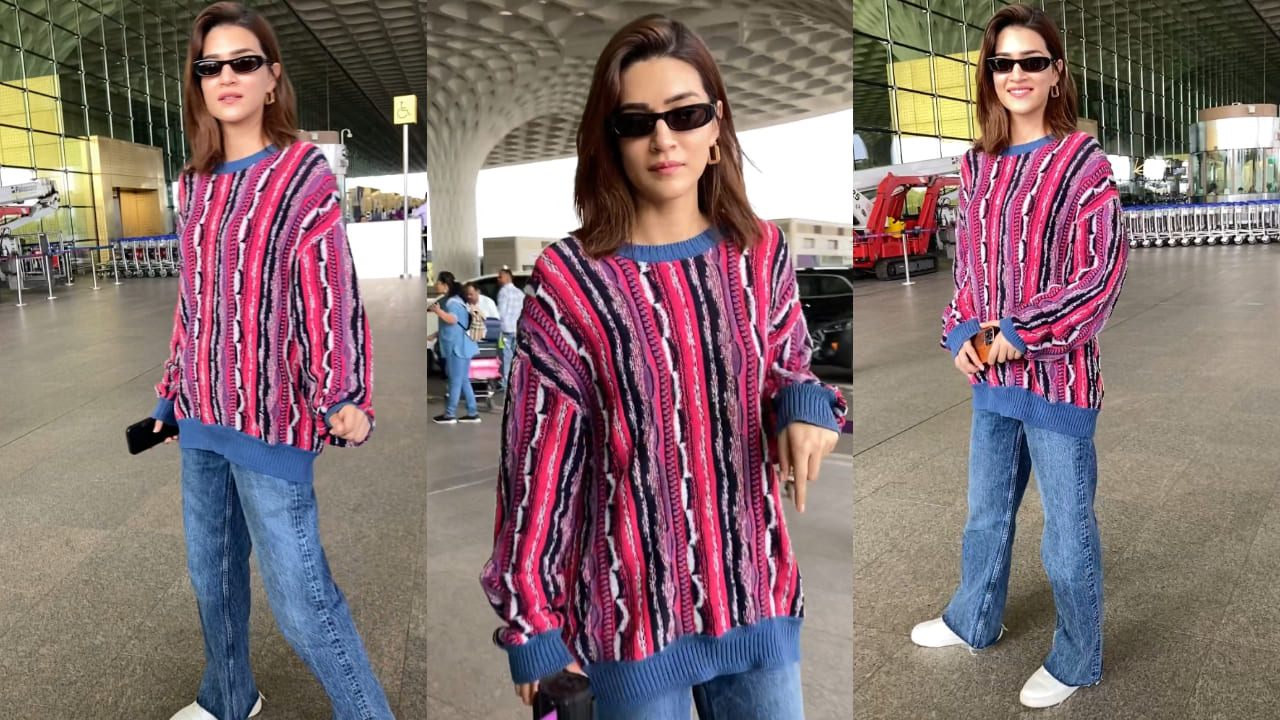 But the intrigue doesn't stop there; this knitted jumper is a testament to Kriti Sanon's ability to embrace unconventional and fashion-forward pieces. It's a refreshing reminder that fashion is not just about adhering to the conventional but also about exploring unique and visually engaging pieces. Kriti's choice to wear this jumper is a bold statement of her fashion philosophy, and it's bound to inspire those who appreciate the blend of art and style in their wardrobe.
Kriti Sanon's pullover jumper is not just a piece of clothing; it's an artistic canvas that reflects her daring approach to fashion. It's a representation of the ever-evolving nature of style and her ability to make even the most distinctive pieces look effortlessly chic. Her fashion choices continue to be a source of inspiration for those who value creativity and individuality in their wardrobe.
ChatGPT
The details of Kriti Sanon's latest airport outfit are bound to leave you in awe. Here's the exciting part: the sweater she's sporting hails from the renowned brand Urban Outfitters and comes with a price tag of Rs. 7917. Making a fashion statement has never been more stylish and affordable, right?
But there's more to this Bhediya actress's airport style, and that's the timeless charm of denims. Kriti Sanon chose to pair her statement sweater with denim, showcasing the enduring appeal of this classic wardrobe staple. Her denim choice is a testament to the versatility of this fabric and how it can effortlessly complement a variety of outfits.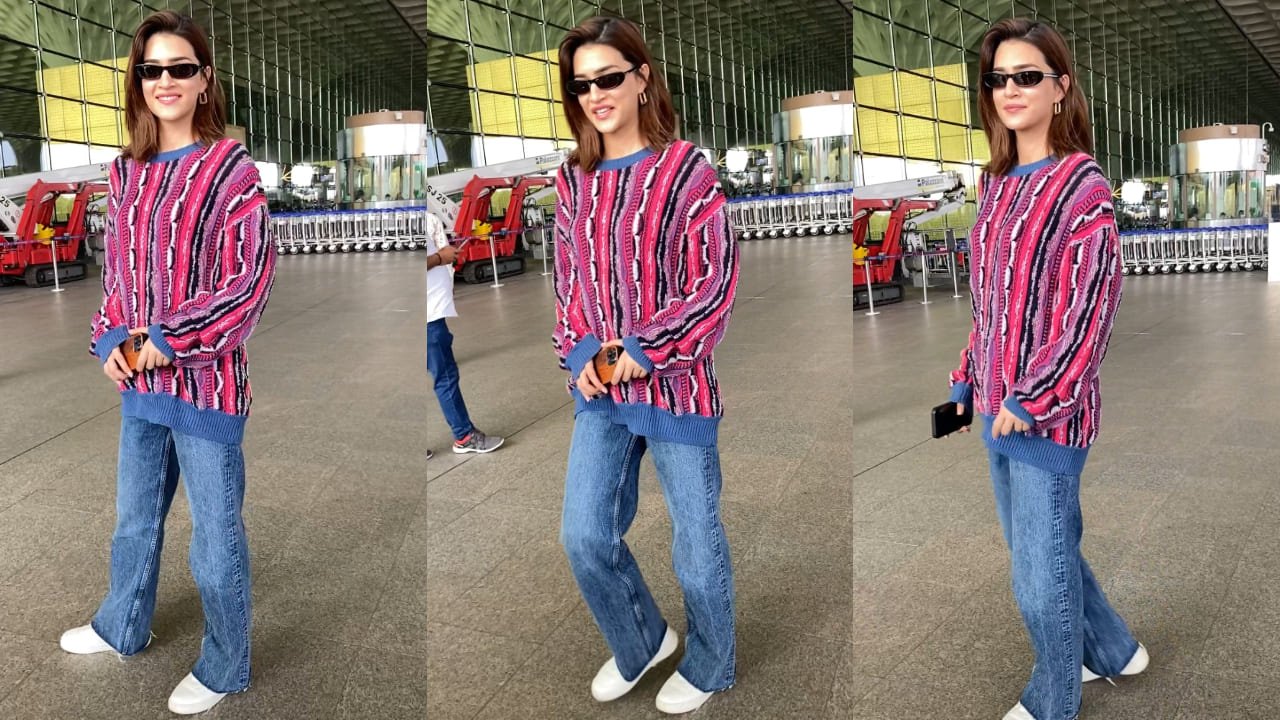 Kriti Sanon's airport ensemble is a perfect example of how you can make a fashion statement with a combination of a trendy sweater and timeless denim. It's not always about the high price tags; sometimes, it's the way you put together your outfit that truly stands out. Her look serves as a source of inspiration for fashion enthusiasts, reminding us that style is about individuality, creativity, and the ability to make a statement that doesn't break the bank.
This gal sure knows how to rock the denim life, and it's a sight to behold. Kriti Sanon is often seen sporting jeans with cardigans, and it never fails to ignite our style desires. What's even more exciting is that she's done it once again, pairing her statement sweater with classic blue denim. Can we all just take a moment to admire her effortless style?
Kriti Sanon has mastered the art of pulling off casual yet stylish airport outfits with ease. Her easy-breezy style is a source of inspiration for those who appreciate a blend of comfort and fashion. She showcases that a classic pairing of a trendy sweater and well-fitted denim can be both chic and laid-back, proving that style doesn't always have to be complex. Kriti's approach to fashion is a reminder that simplicity can be incredibly stylish and that comfort and elegance are not mutually exclusive.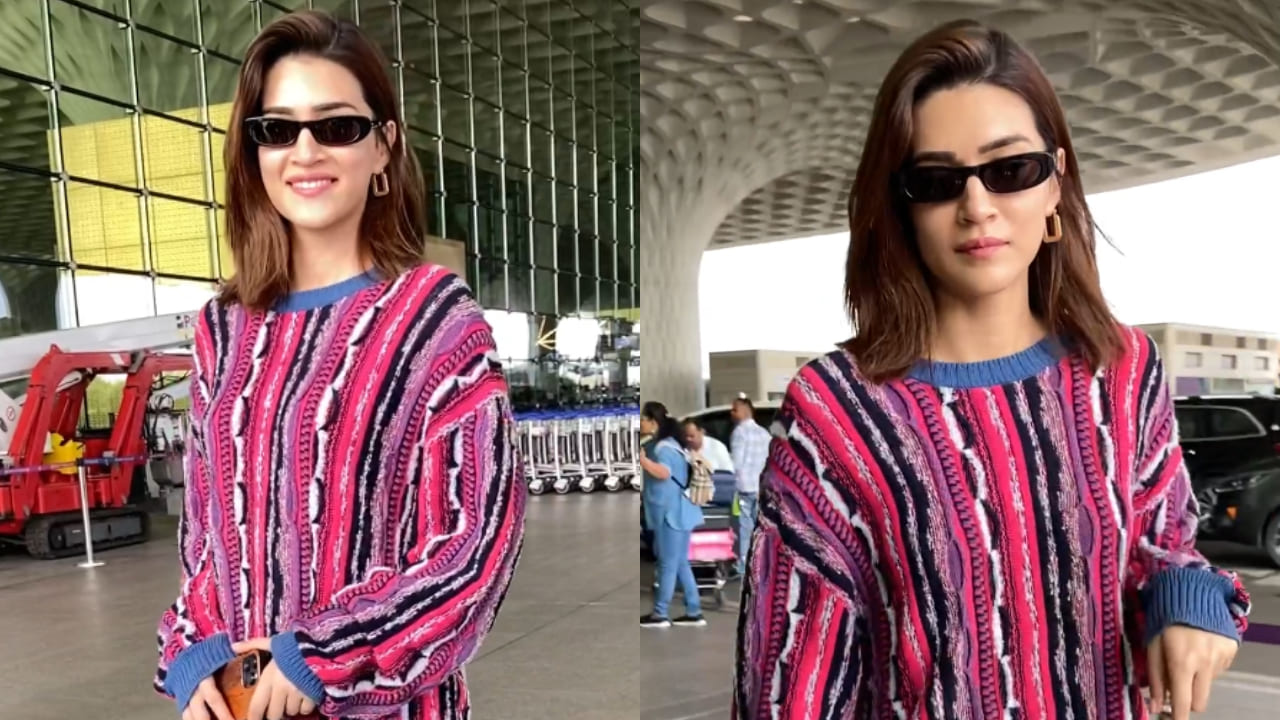 Kriti Sanon's airport looks are a testament to her ability to effortlessly blend elements of high fashion with everyday wear, and we can't help but applaud her fashion choices. Her style is a reflection of her individuality, her comfort-first approach, and her innate sense of what works. It's no wonder that her easy style resonates with fashion enthusiasts and inspires us to embrace our own unique approach to fashion.