Mira Rajput elevates airport style with printed cropped shirt-straight pants
Mira Rajput, the doting wife of Bollywood star Shahid Kapoor, may not make frequent appearances at the airport, but when she does, her style statements are nothing short of impeccable. While she may not be a regular on the red carpet, her casual attire speaks volumes about her fashion sensibilities. Mira was recently spotted at the airport, and her fashion choices have once again piqued the interest of fashion enthusiasts and style aficionados. Her casual sense of style is a delightful blend of comfort and chicness, making her a fashion trailblazer in her own right. Keep an eye out for Mira's latest airport look, as it's sure to be an inspiration for those who appreciate casual yet beautiful design choices.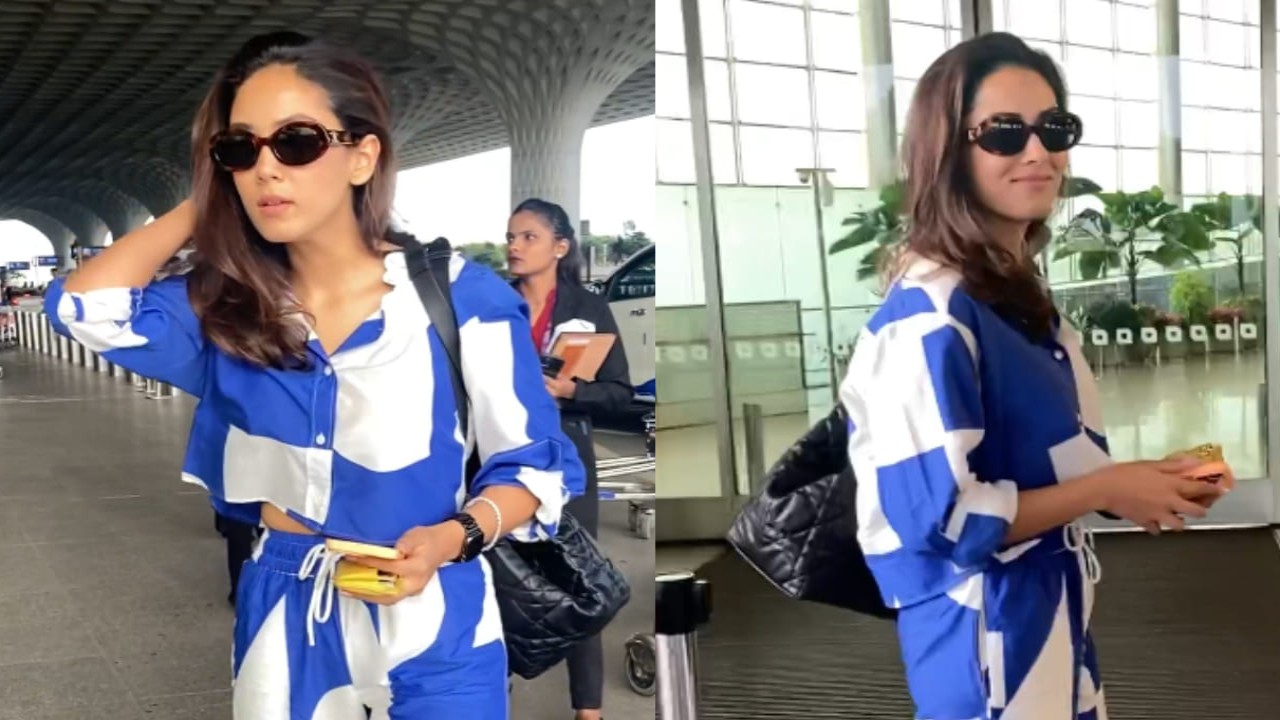 Mira Rajput's ability to effortlessly combine comfort and style has earned her a reputation as a style icon. Her airport looks are eagerly anticipated because they often reflect her unique fashion philosophy. She manages to make every casual ensemble look chic and put-together, setting trends for casual fashion with ease. Her sense of style is a refreshing reminder that one can look fabulous and fashionable while prioritizing comfort, a lesson that many fashion enthusiasts find inspiring.
Mira Rajput's airport fashion is not just about what she wears; it's about the confidence and individuality she exudes through her style choices. Her looks are a testament to her fashion-forward mindset and her ability to make a statement without the need for a red carpet. Mira's airport appearances are highly anticipated for the inspiration they provide to those who value the fusion of comfort and style in their daily lives.
Fashion enthusiasts, take note! Mira Rajput recently made a striking fashion statement by donning an ultra-chic co-ord set from Frame, and it's creating quite a buzz in the fashion world. The Cropped Oversized Shirt in Ultramarine Multi was the standout piece of her ensemble. This stylish shirt is a masterpiece of design, with its cropped length, classic collar, and long sleeves, which contribute to the overall sense of elegance in the outfit.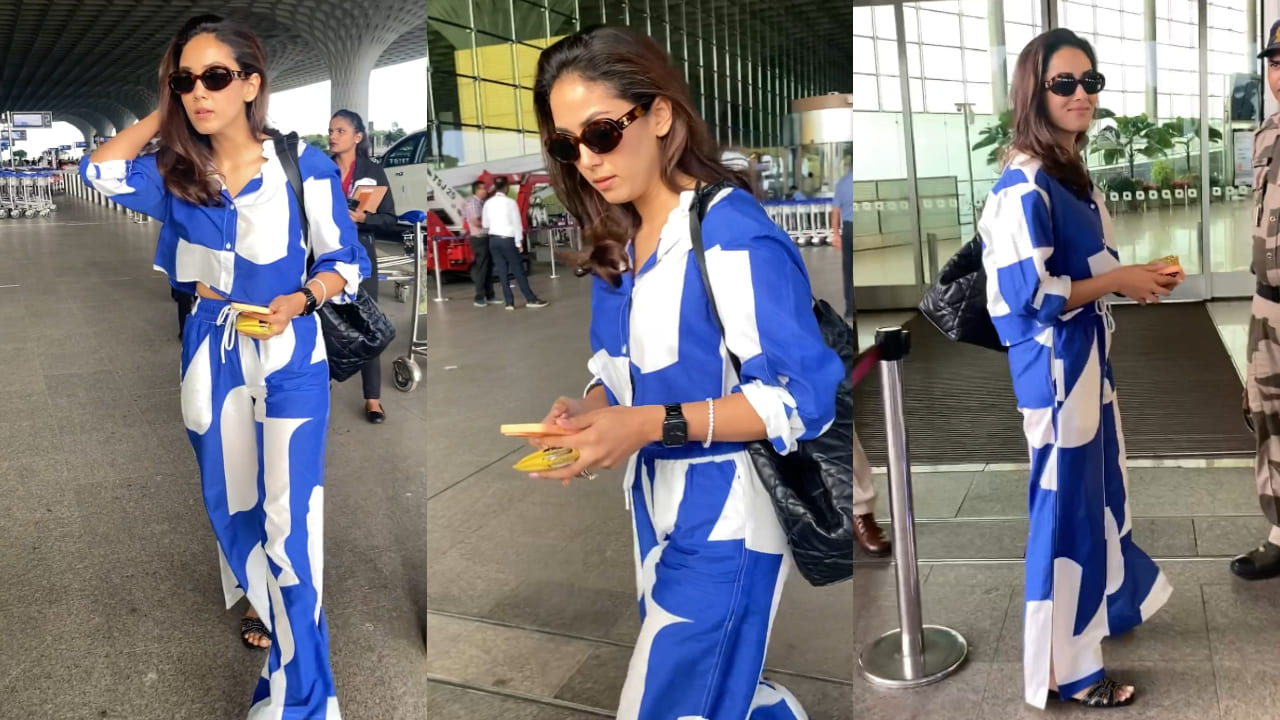 Mira Rajput's choice of the Frame co-ord set is a reflection of her impeccable taste and her ability to effortlessly blend comfort with sophistication. The Ultramarine Multi pattern adds a touch of visual interest to the ensemble, showcasing her penchant for unique and eye-catching prints.
The Cropped Oversized Shirt not only highlights Mira's ability to select contemporary and fashionable pieces but also underlines her mastery of the art of accessorizing and styling. Her appearance in this co-ord set is a reminder that fashion can be both comfortable and stylish, with the power to make a lasting impression. It's no wonder that fashion enthusiasts are eagerly taking cues from Mira Rajput's style choices, as she continues to inspire with her fashion-forward approach.
What truly captivated our attention was the remarkable abstract design that adorned the entirety of the shirt. This abstract print is the epitome of fun and fashion, making a bold and stylish statement wherever Mira Rajput goes. It adds an element of artistry to her ensemble, reflecting her fearless approach to fashion and her desire to stand out with unique and eye-catching pieces.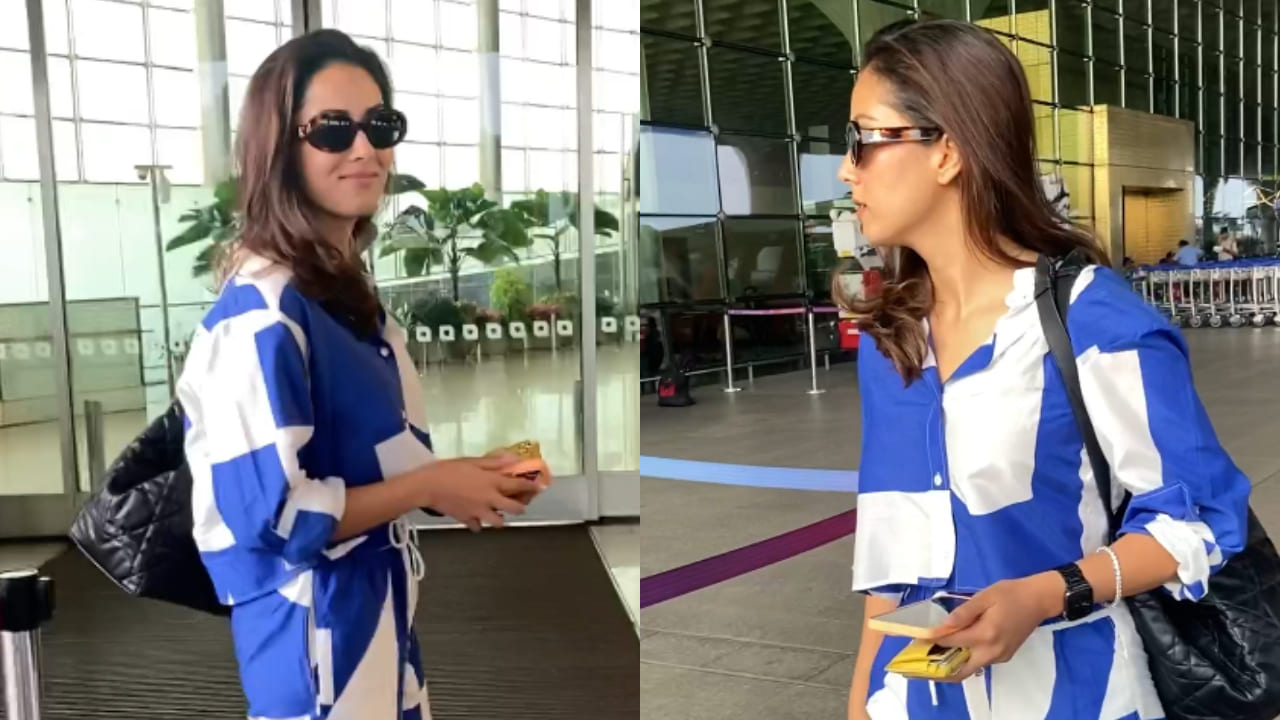 The co-ord set with the abstract print is an ideal choice for those looking to infuse their wardrobe with a trendy and attention-grabbing piece. Mira Rajput's ability to effortlessly pull off this fashionable design serves as an inspiration for those who appreciate the fusion of art and style in their outfits. It's a reminder that fashion can be a canvas for self-expression, and bold prints like this abstract design can set you apart and make you a trendsetter in your own right.
So, if you're looking to elevate your wardrobe and make a statement with a trendy and eye-catching piece, take a cue from Mira Rajput and consider adding a co-ord set with an abstract print to your collection. It's a surefire way to infuse your style with a touch of artistic flair and a hint of daring fashion.
Shahid Kapoor's partner certainly knows how to turn heads with a stylish airport look! She paired the stunning Cropped Oversized Shirt In Ultramarine Multi with matching straight-fitting trousers, and the result has left us completely smitten. The trousers, also from the same brand, offer a loose fit with a high rise and high slits on the airy wide legs. This combination is a perfect blend of comfort and style, showcasing Mira Rajput's ability to strike that elusive balance in fashion.
However, it's essential to keep in mind that this airport ensemble comes with a price tag to match its style quotient. For fashion enthusiasts who want to replicate this chic and trendy look, it's worth noting that luxury pieces often come with a higher cost. While it may not be the most budget-friendly choice, it's a clear testament to the quality and craftsmanship of the brand and the level of fashion excellence that Mira Rajput consistently represents.
Mira Rajput's airport ensemble serves as a reminder that style often comes at a price, but it's an investment in quality and design. Her ability to make high fashion look effortless and comfortable highlights the allure of luxury brands and their ability to deliver on both comfort and style. For those who appreciate fashion as both an art form and a form of self-expression, this ensemble is a visual testament to the power of a well-curated wardrobe.
Mira Rajput not only flaunted her stunning ensemble, featuring the eye-catching cropped shirt and matching trousers, but also showcased her impeccable sense of fashion. She added a touch of glamour to her look with a stylish pair of black sunglasses, not only serving as a chic accessory but also shielding her eyes from the relentless paparazzi. The choice of sunglasses complemented her outfit and underlined her keen eye for detail.
But let's not forget her arm candy – a sophisticated quilted purse from Cristian Dior. This designer accessory elevated her ensemble to another level of elegance and luxury. However, it comes with a hefty price tag of Rs. 4,36,377, highlighting the premium quality and craftsmanship associated with designer brands. Mira Rajput's choice of this Dior purse is a testament to her appreciation for luxury and high-end fashion, and it serves as an example of how accessories can significantly enhance a look.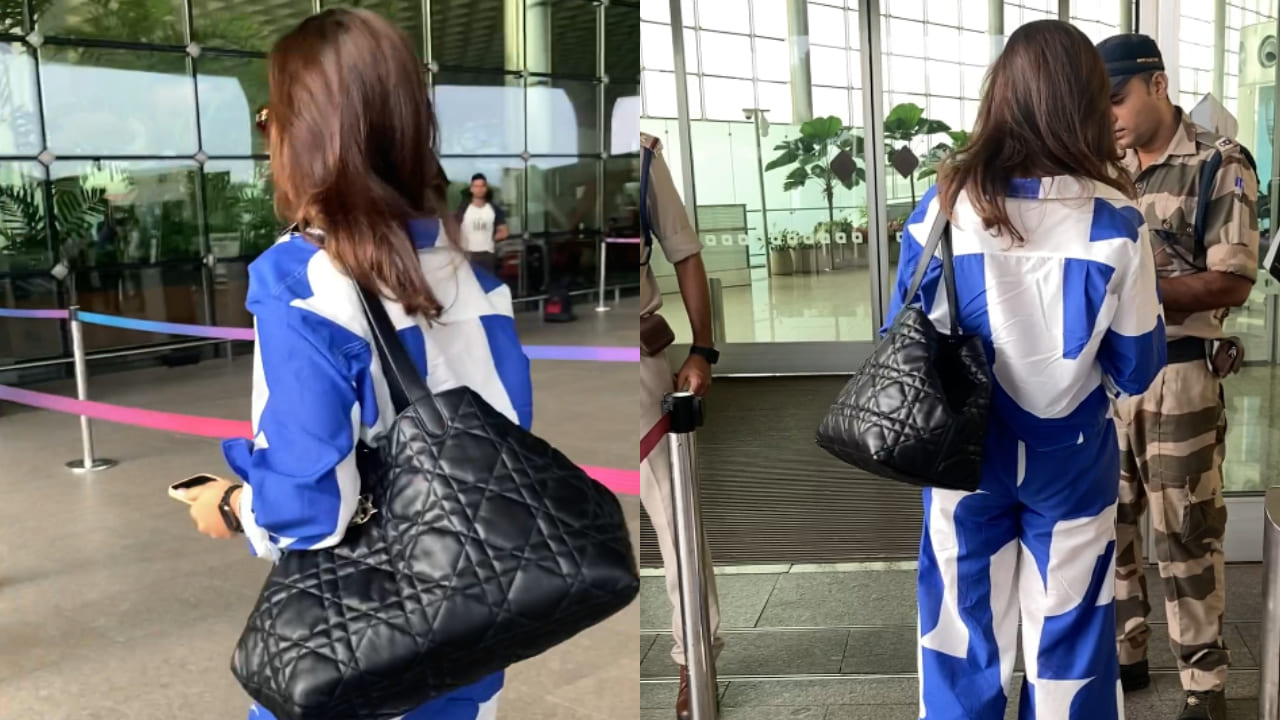 Mira Rajput's fashion choices, from her stylish sunglasses to her designer purse, reflect her understanding of how accessories can make a statement and elevate an outfit. While luxury items like these come at a premium, they add a level of sophistication and refinement to one's appearance. Her ensemble is a visual lesson in how fashion isn't just about clothing; it's also about the art of accessorizing and the ability to curate a look that truly stands out.