Disha Patani SLAYS in bodacious white co-ord featuring sweetheart neck crop top, skirt with thigh-high slit
Vacations indeed offer a wonderful opportunity to create lasting memories and express your personal style through fashion. However, curating the perfect vacation wardrobe can often be a daunting task. Striking the right balance between stylish ensembles for those memorable vacation photos and ensuring comfort for a relaxing and enjoyable holiday can present a challenge.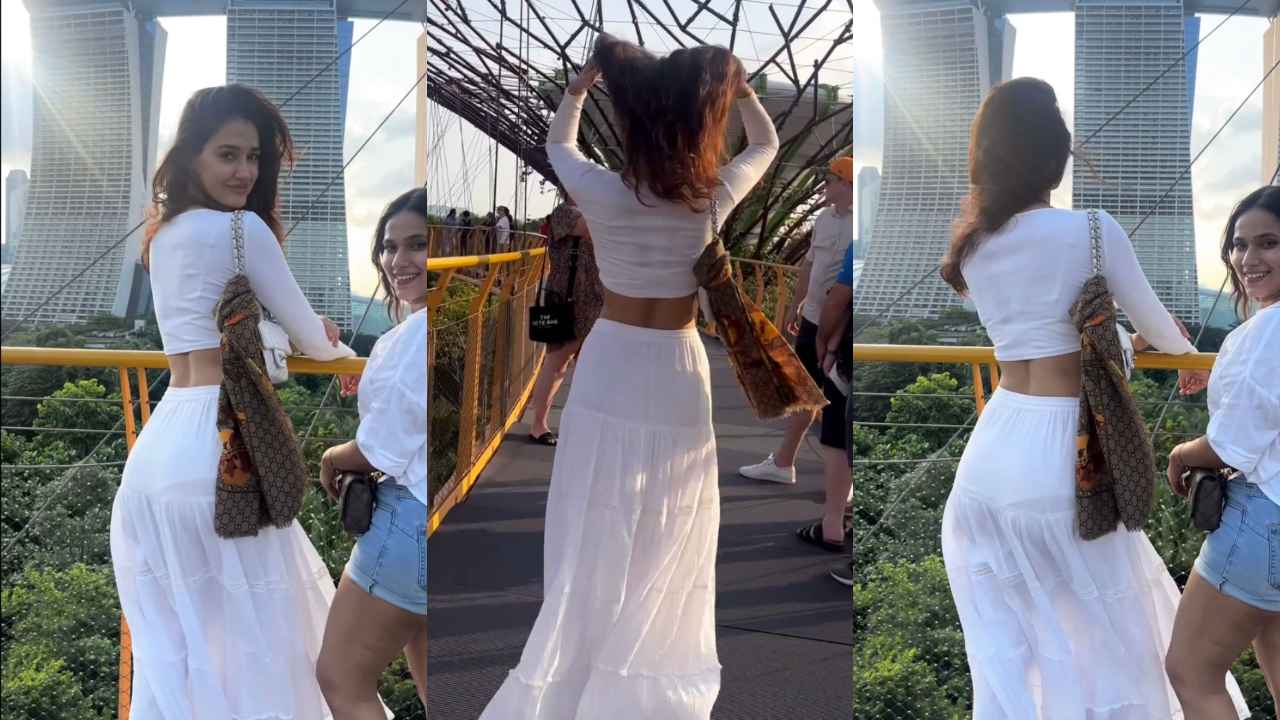 In such fashion dilemmas, it's always helpful to seek inspiration from individuals who effortlessly blend style and comfort. Bollywood's leading fashionista, Disha Patani, currently enjoying a vacation in Singapore, consistently sets the bar high when it comes to vacation wear. Her chic and comfortable vacation wardrobe choices serve as a valuable guide for travelers looking to make a fashion statement while ensuring they can fully relax and enjoy their getaway.
If you've ever found yourself in the dilemma of choosing the right vacation wardrobe that balances style and comfort, look no further than Bollywood's leading fashion icon, Disha Patani. Currently enjoying a vacation in Singapore, the classy Welcome 3 actress has consistently been setting new standards for vacation wear. Her fashion choices serve as a source of inspiration for those seeking answers to this challenging dilemma. Disha Patani effortlessly combines style and comfort in her vacation wardrobe, demonstrating that you can make a fashion statement while still enjoying a relaxing and memorable getaway.
Disha Patani certainly knows how to set vacation wear goals with her stylish and comfortable white co-ord set. Let's break down her ensemble:
Maxi Skirt: The matching semi-sheer white flowy maxi skirt is a great choice for a vacation setting. Maxi skirts are not only stylish but also offer comfort and breathability. The semi-sheer material can give a playful glimpse of skin while maintaining an overall modest and sophisticated appearance.
Overall, Disha Patani's vacation wear sets a fantastic example of how to balance comfort and fashion-forward style. The white color choice is also perfect for a summery, beachy, or tropical destination, as it reflects the sunlight and keeps you feeling cool. This ensemble would be great for a variety of vacation activities, whether it's a day at the beach, a casual dinner, or exploring the local sights.
The knee-length layered skirt with its foxy thigh-high side slit is indeed a striking element of Disha Patani's vacation outfit. This daring detail not only adds a touch of allure to her look but also allows her to confidently flaunt her well-toned legs. The side slit adds a playful and flirtatious aspect to the overall ensemble, making it perfect for a fun and relaxed vacation vibe.
Additionally, the co-ord set allows Disha to showcase her toned midriff, highlighting her fitness and style. The combination of the crop top and skirt creates a balanced yet subtly revealing look that's ideal for the beach or a summery destination.
To add a sporty edge to her outfit, the talented diva chose to pair her co-ord set with matching white New Balance 610 trainers, which are approximately worth Rs. 10,833. This footwear choice not only complements the casual and comfortable feel of her ensemble but also provides practicality for activities like exploring, walking, or even light sports during her vacation.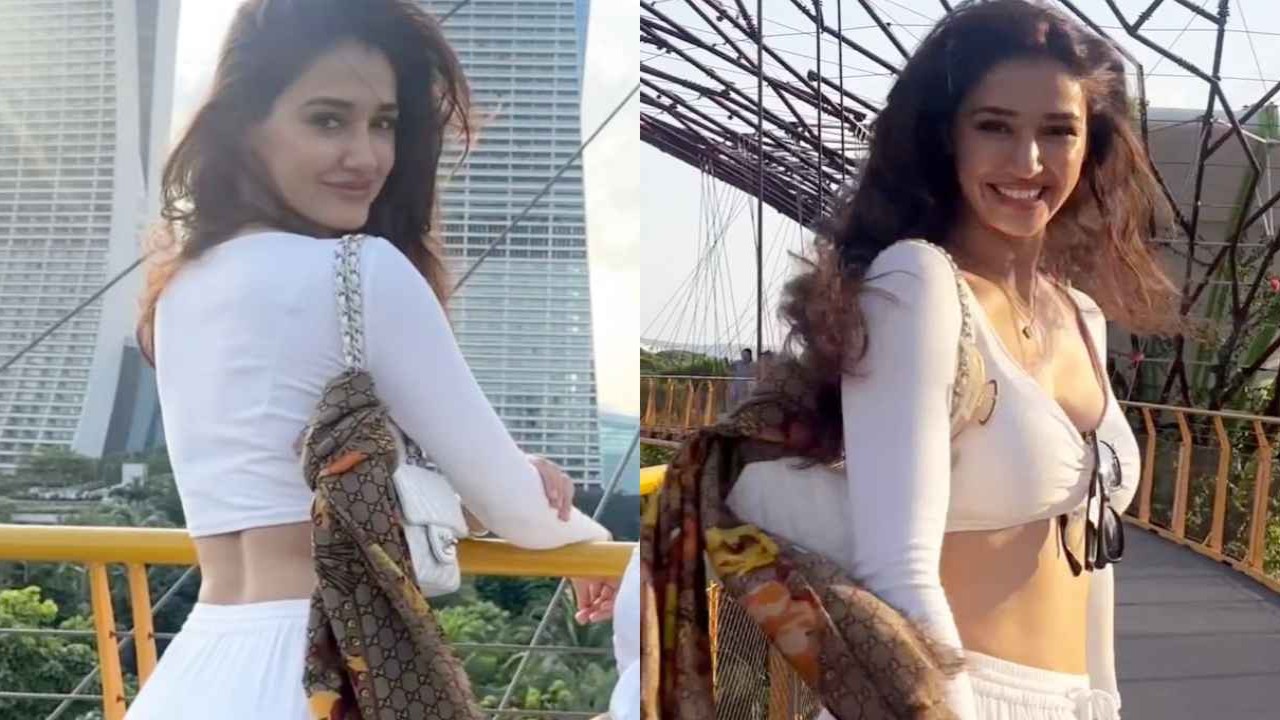 It's a smart and stylish way to merge fashion and functionality, ensuring she can enjoy her vacation with both comfort and flair. Disha Patani's fashion-forward choices continue to inspire those looking for a chic and comfortable vacation wardrobe.
Disha Patani's vacation ensemble is truly elevated with her choice of accessories. Her decision to carry Chanel's white quilted lambskin leather pearl crush mini flap bag adds a touch of luxury and sophistication to her overall look. Chanel is known for its timeless elegance, and this particular bag, with its quilted design and pearl accents, exudes opulence. With an extravagant price tag of approximately Rs. 5,64,754, it's undoubtedly a statement piece that elevates her vacation outfit to another level.
Furthermore, her styling choice of tying a Gucci brown big GG print scarf on the bag's sling is a clever way to incorporate an additional layer of style and personality.
The iconic Gucci GG print adds a designer touch, and the scarf not only enhances the bag's visual appeal but also provides practicality, such as protecting the leather and adding versatility to her look. This accessory choice demonstrates Disha Patani's keen fashion sense and attention to detail, making her vacation ensemble even more fashion-forward and enviable.
Disha Patani's vacation attire is a perfect blend of comfort and style, and her choice of high-end accessories like the Chanel bag and Gucci scarf adds a touch of luxury and individuality to her overall look, showcasing her status as a fashion icon.
Disha Patani's attention to detail in accessorizing her vacation outfit further enhances her overall look, solidifying her status as a style icon. Let's explore these additional accessories:
Dark-Tinted Sunglasses: Sunglasses are a must-have accessory for any vacation, not only for their style but also for protecting the eyes from the sun's glare. Disha's choice of dark-tinted sunglasses adds a touch of mystery and glamour to her ensemble. They also serve a practical purpose in shielding her eyes from the sun's rays, ensuring both style and comfort.
Delicate Gold Pendant: The delicate gold pendant adds a touch of elegance to her look. It's a subtle yet sophisticated accessory that complements her overall style. The choice of gold adds warmth to the outfit and pairs well with the white co-ord set, creating a harmonious balance between luxury and casual chic.
Matching Bracelet: The matching bracelet complements the pendant, creating a cohesive and well-thought-out jewelry combination. This attention to coordination highlights Disha's fashion sensibilities. The bracelet adds a subtle touch of shimmer and draws attention to her wrists, contributing to the overall polished look.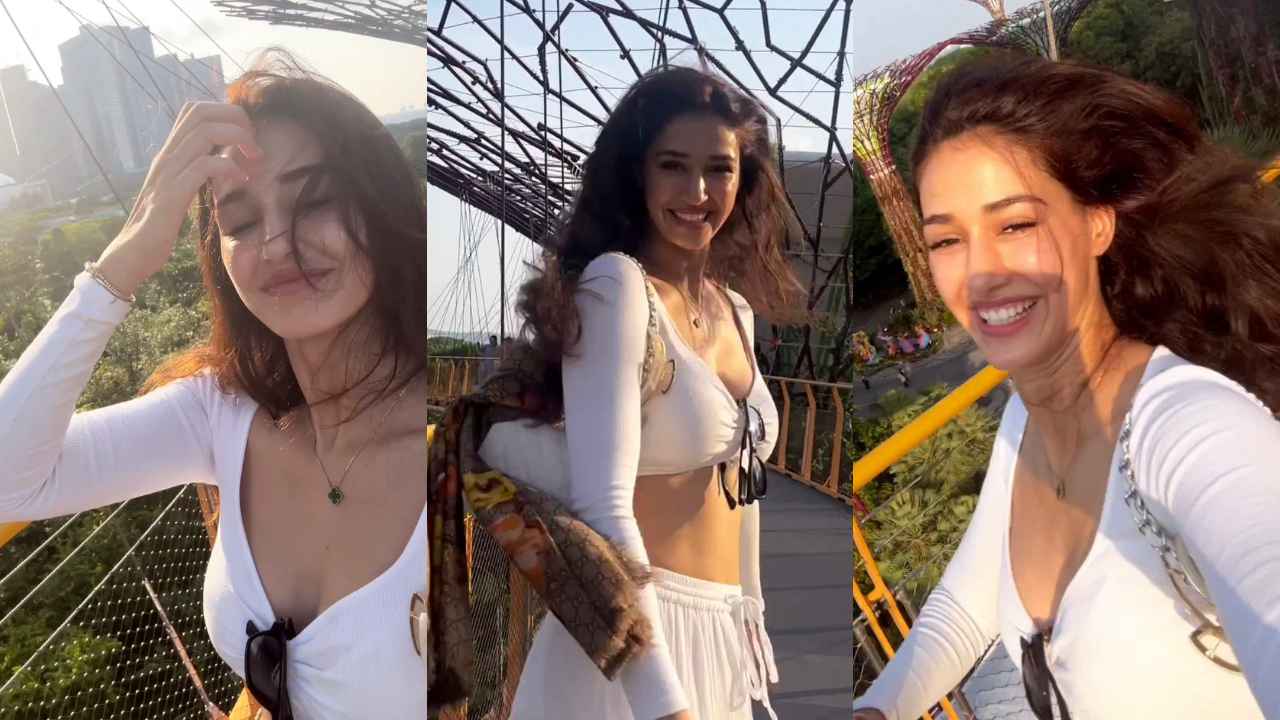 These accessories not only complete her outfit but also showcase her ability to create a cohesive and stylish ensemble. Disha Patani's vacation attire is a testament to her fashion-forward choices and her ability to blend comfort, luxury, and personal style seamlessly, making her a trendsetter in the world of fashion.
For her makeup, Kalki chose a subtle and fresh approach, emphasizing her natural beauty. She opted for a simple pink lipstick and lightly blushed cheeks, which enhanced her radiant appearance without overpowering her overall look.
Kalki Koechlin's ability to strike a balance between comfortable vacation wear and effortless beauty choices reflects her fashion sensibility and natural grace. Her relaxed yet stylish ensemble serves as inspiration for those looking to achieve a chic and comfortable vacation look.
In the world of fashion, sometimes less truly is more. Such was the case when she effortlessly donned an understated makeup look that enhanced the overall appeal of her ensemble. With a subtle touch of makeup, she managed to achieve a balance that allowed her natural beauty to shine through, making her radiate with confidence and charm.
Her choice of makeup was a testament to the idea that beauty doesn't need to be loud or extravagant to leave a lasting impression. Instead, it was a masterful blend of soft, neutral tones that accentuated her features without overpowering them. A hint of blush, a touch of mascara, and a natural lip color were all she needed to achieve a timeless and elegant look.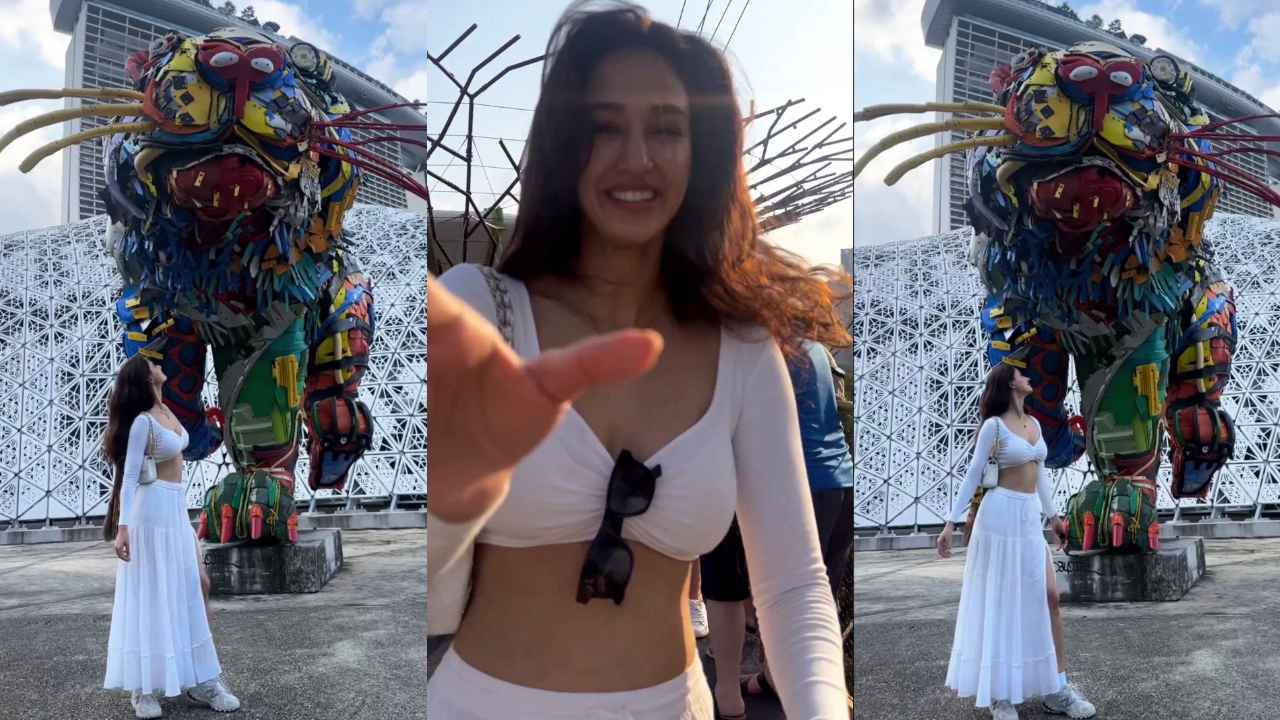 This outfit, combined with the understated makeup, serves as an inspiration for all of us looking to strike the perfect balance between style and comfort during our getaways. It's a reminder that we don't always need elaborate ensembles or heavy makeup to make a statement. Sometimes, simplicity and a focus on our natural beauty can be the most powerful way to exude confidence and charm. So, the next time you're planning a getaway or a special occasion, consider taking a page from her book and embracing the beauty of understated elegance.