Alia Bhatt Radiates Confidence in Label Crestelli and Helen Anthony Pantsuit
Alia Bhatt's Instagram account serves as a delightful source of pantsuit inspiration, offering a plethora of stylish and chic looks. Get ready to see an array of whites and vibrant colors that are sure to invigorate your fashion senses. Her Instagram grid is a refreshing treat, particularly if you're seeking a break from pantsuits.
Alongside her array of stunning pantsuit ensembles, her regular fashion choices also offer a dose of summer inspiration that could be just the burst of style you're looking for. And as the temperatures rise, her fashion cues might be the perfect remedy, alongside the refreshing fruit cocktails you're likely craving to beat the heat.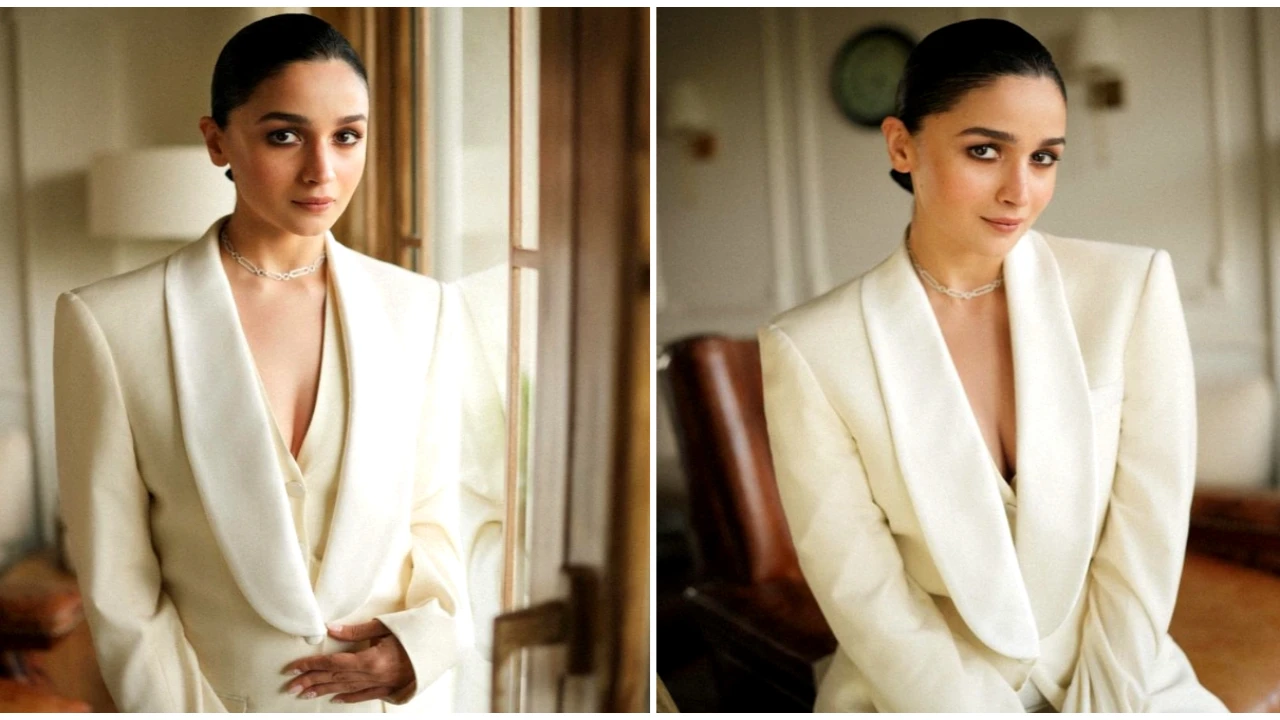 In her most recent appearance, Alia Bhatt chose an ivory pantsuit for an awards ceremony, exemplifying her signature style. The ensemble undoubtedly caught attention, and if you're curious about the details, here they are:
As you navigate through her Instagram grid, you'll likely find a plethora of fashion ideas that resonate with the season's energy and your personal style preferences. Alia's consistent fashion choices, whether it's a pantsuit for a glamorous event or a casual look for everyday outings, offer a wellspring of inspiration to elevate your summer wardrobe.
With each appearance, Alia brings her unique flair to the pantsuit trend, offering a fresh perspective that resonates with her personal style. Her ability to seamlessly blend glamour and sophistication sets her apart as a true fashion icon. She has an uncanny knack for selecting pantsuits that feature intricate embellishments, opulent fabrics, or captivating details that elevate the overall look.
The pantsuits Alia Bhatt chooses often serve as a canvas for her creativity and fashion experimentation. She effortlessly combines bold colors, prints, and cuts to create ensembles that are both head-turning and elegant. Her selections showcase her innate understanding of proportions and tailoring, ensuring that the pantsuits flatter her figure while making a strong fashion statement.
Alia Bhatt's recent look was a standout, featuring an ivory ensemble crafted by two distinguished brands: Mumbai-based Label Crestelli and London-based Helen Anthony. Notably, these brands specialize in menswear, offering a diverse array of options catering to grooms, wedding attendees, and individuals seeking attire for both formal and informal occasions. Their collective focus lies in delivering high-quality garments that are characterized by meticulous attention to detail and impeccable craftsmanship.
Label Crestelli and Helen Anthony have made their mark by curating menswear collections that stand out for their unique attributes. These brands are known for their daring use of bold patterns, vibrant colors, and innovative fabric combinations. Their designs transcend conventional norms, injecting a refreshing and contemporary twist into menswear fashion.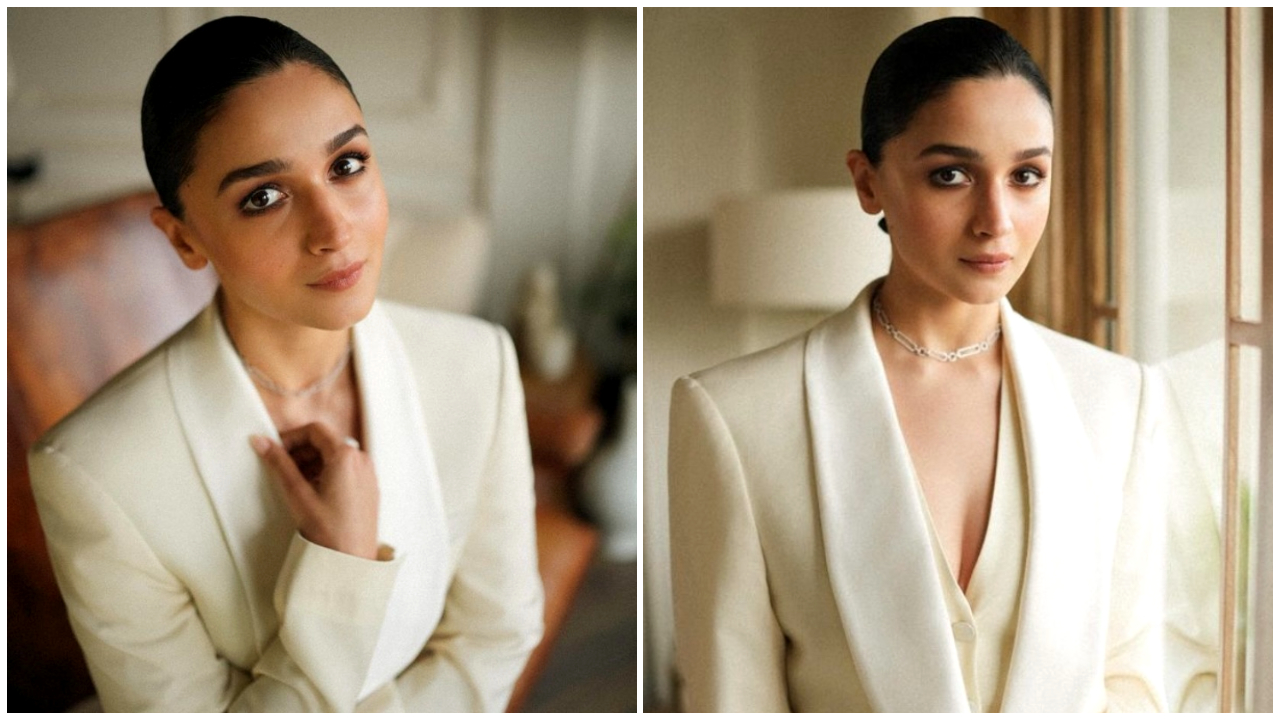 The range of offerings from these brands is extensive and diverse. From impeccably tailored suits and jackets to sophisticated shirts and trousers, their collections encompass a wide spectrum of options. Additionally, their attention to detail extends to accessories, ensuring that every aspect of an outfit is thoughtfully curated.
Incorporating brands like Label Crestelli and Helen Anthony adds a distinctive touch to Alia Bhatt's wardrobe choices, demonstrating her appreciation for quality craftsmanship and her ability to curate outfits that resonate with her unique fashion identity.
Alia Bhatt's sharp and stylish ensemble was meticulously curated by stylist Priyanka Kapadia Badani. The ensemble was composed of carefully selected pieces that came together to create a commanding and sophisticated look.
The outfit centered around a single-breasted blazer adorned with shawl lapels, which added a touch of classic elegance. The blazer featured practical pockets, long sleeves, and structured shoulder pads, creating a strong and tailored silhouette. This was layered over a waistcoat, complete with its own set of design elements, including buttons and a V-neck. The combination of blazer and waistcoat contributed to the ensemble's polished and refined aesthetic.
The coordinated look extended to matching trousers, creating a monotone appearance that exudes confidence and authority. This ensemble serves as an impeccable example of power dressing, embracing the concept of a tailored suit while infusing it with Alia Bhatt's signature style.
Alia's choice of accessories further elevated the ensemble. A choker from Riddhi Doshi Jewelry added a touch of glamour and modernity, perfectly complementing the overall look. Additional accessories from Kaj Fine Jewellery contributed to the ensemble's sophisticated allure, completing the outfit with finesse.
To round off the look, Alia's hair was elegantly tied into a sleek and low bun, a choice that accentuated the ensemble's sharp lines and allowed the outfit to take center stage. Her makeup featured a nude brown lipstick that exuded understated elegance, while the peach blush added a touch of warmth to her complexion. Mascara and kohl-rimmed waterlines enhanced her eyes, creating a balanced and polished makeup look that harmonized beautifully with the ensemble.
Alia Bhatt's ability to flawlessly carry off this ensemble speaks to her fashion acumen and her confidence in experimenting with different styles. The combination of classic tailoring, modern accessories, and impeccable grooming creates a look that's not only stylish but also exudes authority and grace. This outfit serves as a prime example of how power dressing can seamlessly merge with personal style, resulting in a striking and memorable appearance.
Choker necklaces are indeed versatile and can make for excellent accessories, especially for red carpet looks. When selecting a choker necklace, it's important to consider the neckline of your dress or outfit, as this can greatly impact the overall appearance. Here are some tips for styling choker necklaces for red carpet events:
Match Neckline Styles: Chokers work particularly well with certain neckline styles, such as strapless, sweetheart, off-the-shoulder, and plunging necklines. These necklines allow the choker to take center stage without being overwhelmed by other elements of the outfit.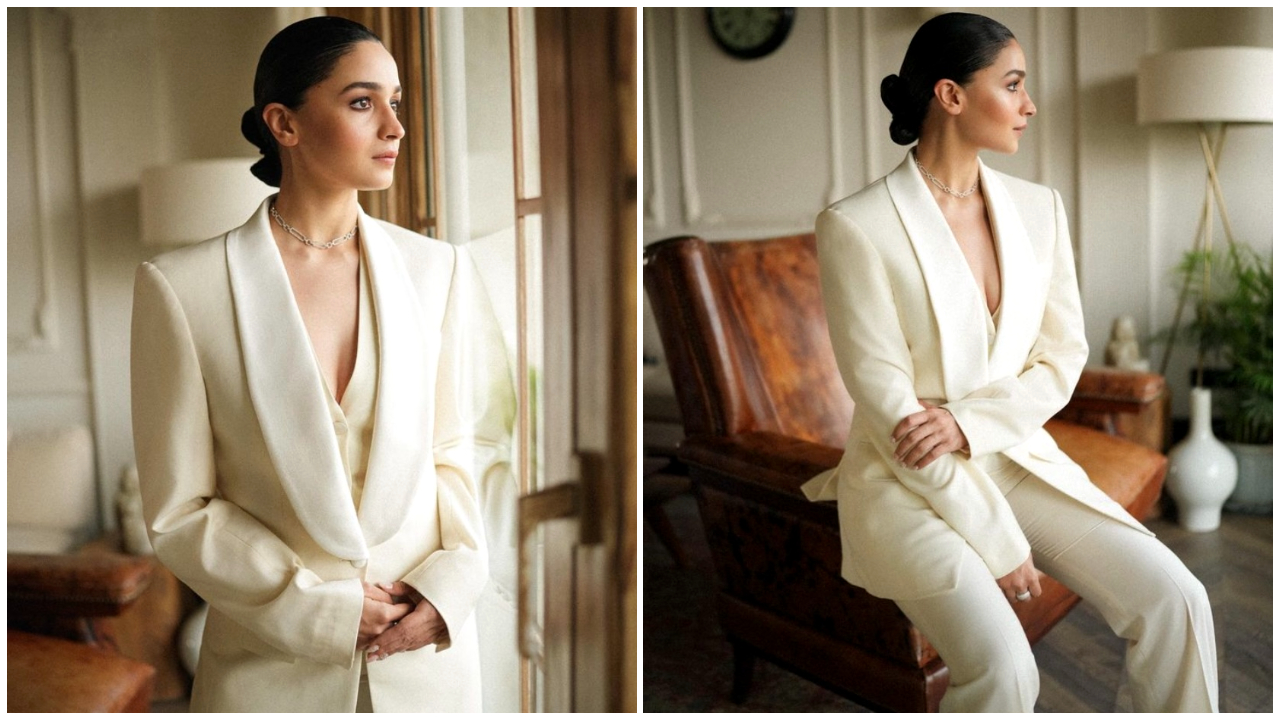 Layering for Depth: To add depth and visual interest, consider layering your choker necklace with other necklaces. Pairing a thin choker with longer pendant necklaces or delicate chains can create a captivating and multi-dimensional look.
Balancing Lengths and Weights: When layering necklaces, it's important to achieve a balanced and harmonious effect. Pay attention to the lengths and weights of the necklaces to ensure they complement each other. Mixing different textures, styles, and pendant sizes can contribute to a dynamic yet cohesive ensemble.
Mix Metals and Materials: Don't hesitate to mix different metals and materials when layering chokers and other necklaces. Combining gold, silver, and rose gold tones, as well as incorporating gemstones or pearls, can enhance the overall visual appeal of the ensemble.
Consider Dress Embellishments: If your dress has intricate embellishments or details around the neckline, opt for a simpler choker necklace that won't compete for attention. Conversely, if your dress has a relatively minimal neckline, you can choose a more elaborate choker to make a statement.
Highlight Neck and Collarbone: Chokers draw attention to the neck and collarbone area, so ensure your skin is well-moisturized and glowing. A sleek updo or a hairstyle that showcases your neck can complement the choker's effect.
Choose Complementary Colors: Consider the color palette of your outfit when selecting a choker necklace. Choose a choker that complements the colors and tones of your dress to achieve a harmonious and polished look.
Personalize with Charms or Pendants: Many choker necklaces come with the option to add charms or pendants. Personalize your choker by selecting meaningful symbols, initials, or stones that resonate with your style and personality.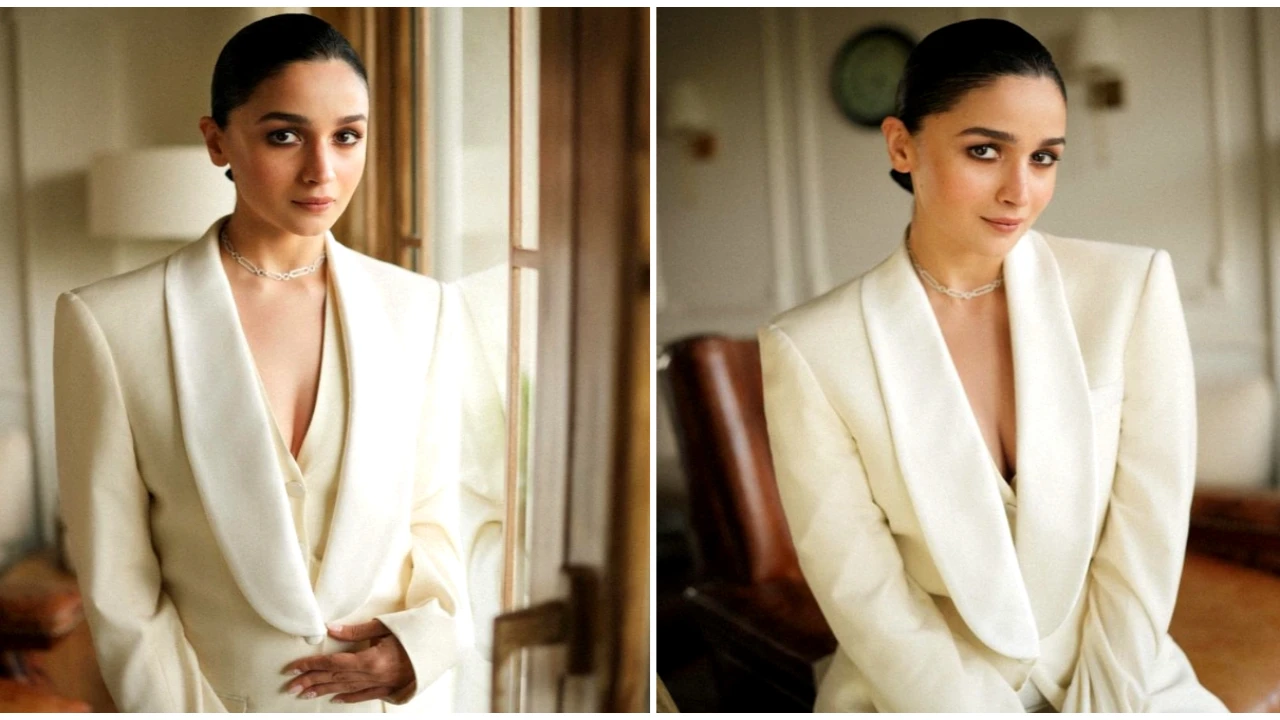 Choker necklaces have the power to elevate a red carpet look and add a touch of sophistication and allure. By considering the neckline, layering options, and balancing lengths, you can create a captivating and unforgettable ensemble that perfectly complements your overall appearance.