Power Fashion Face-Off: Deepika Padukone vs Alia Bhatt in Denim-on-Denim; Who Nailed the Ensemble?
Indeed, the leading actresses in the Bollywood industry, including Deepika Padukone, Alia Bhatt, and Priyanka Chopra Jonas, have demonstrated a keen understanding of fashion and a knack for embracing street style trends. Denim, being a versatile and timeless fabric, has consistently remained a staple in their wardrobes, allowing them to effortlessly incorporate it into various street style looks.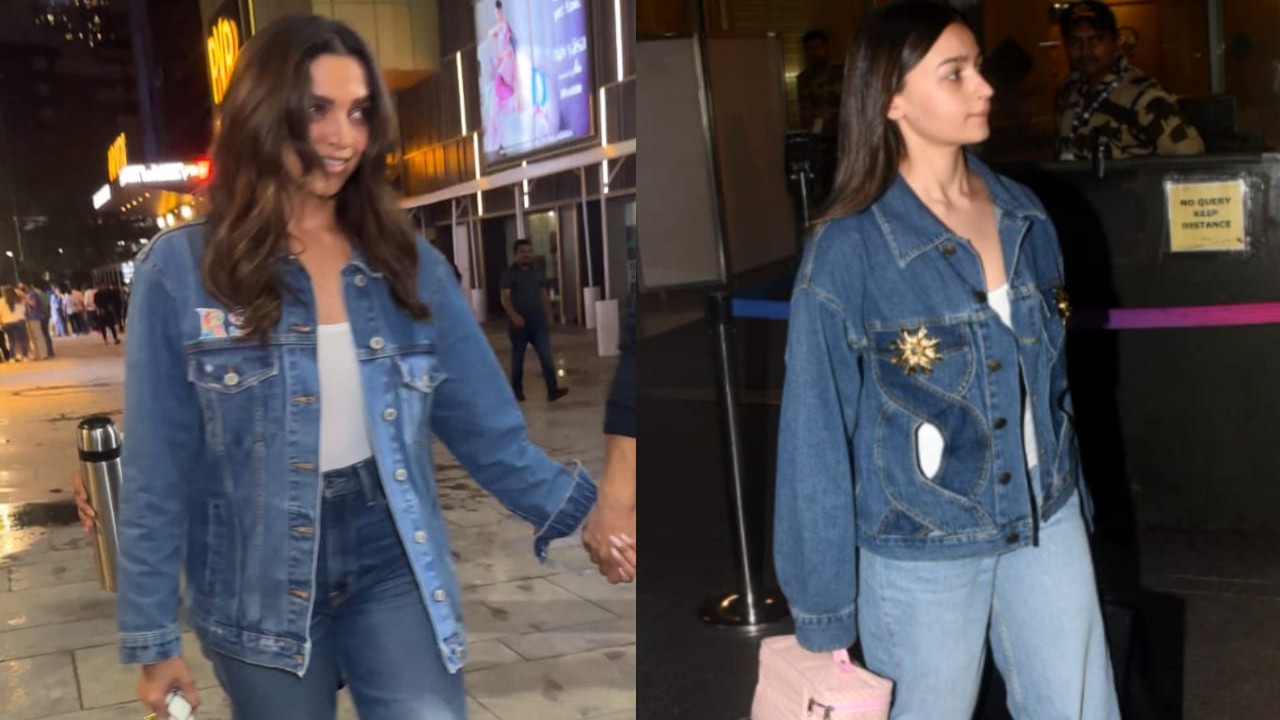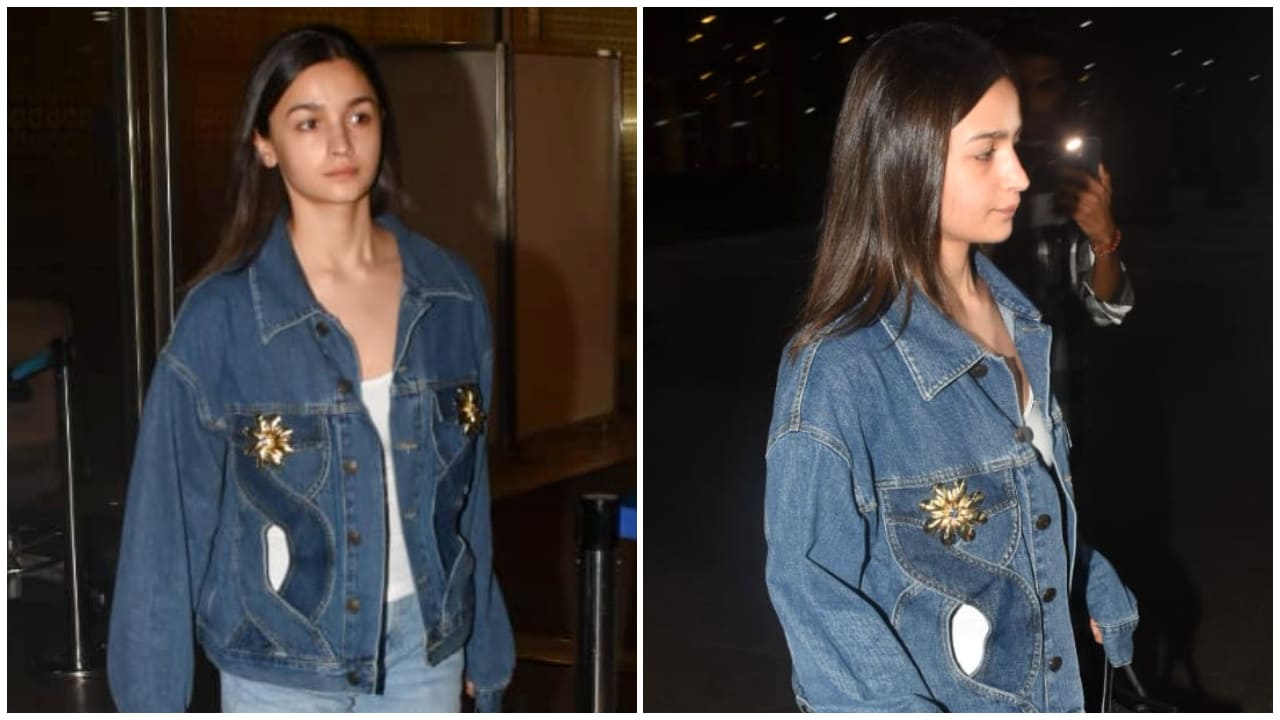 Alia Bhatt's street style is characterized by its youthful and vibrant appeal. She effortlessly blends denim into her everyday looks, whether it's opting for distressed jeans, denim shorts, or even denim skirts. Alia's fashion choices often reflect her playful personality, and denim serves as the perfect canvas for her to experiment with various styles, colors, and accessories.
Priyanka Chopra Jonas, an international fashion icon, seamlessly incorporates denim into her street style, whether she's in Mumbai or on the streets of New York. From denim jackets to jumpsuits, Priyanka showcases the global versatility of denim. Her ability to effortlessly transition from casual denim looks to more polished styles speaks to the adaptability of denim across different fashion cultures.
Denim's versatility is its defining feature. It can be dressed up or down, making it an essential component of any street style wardrobe. It can be paired with sneakers, heels, flats, and even boots, making it suitable for a wide range of occasions and settings. From denim-on-denim looks to denim layered with statement accessories, the possibilities are endless.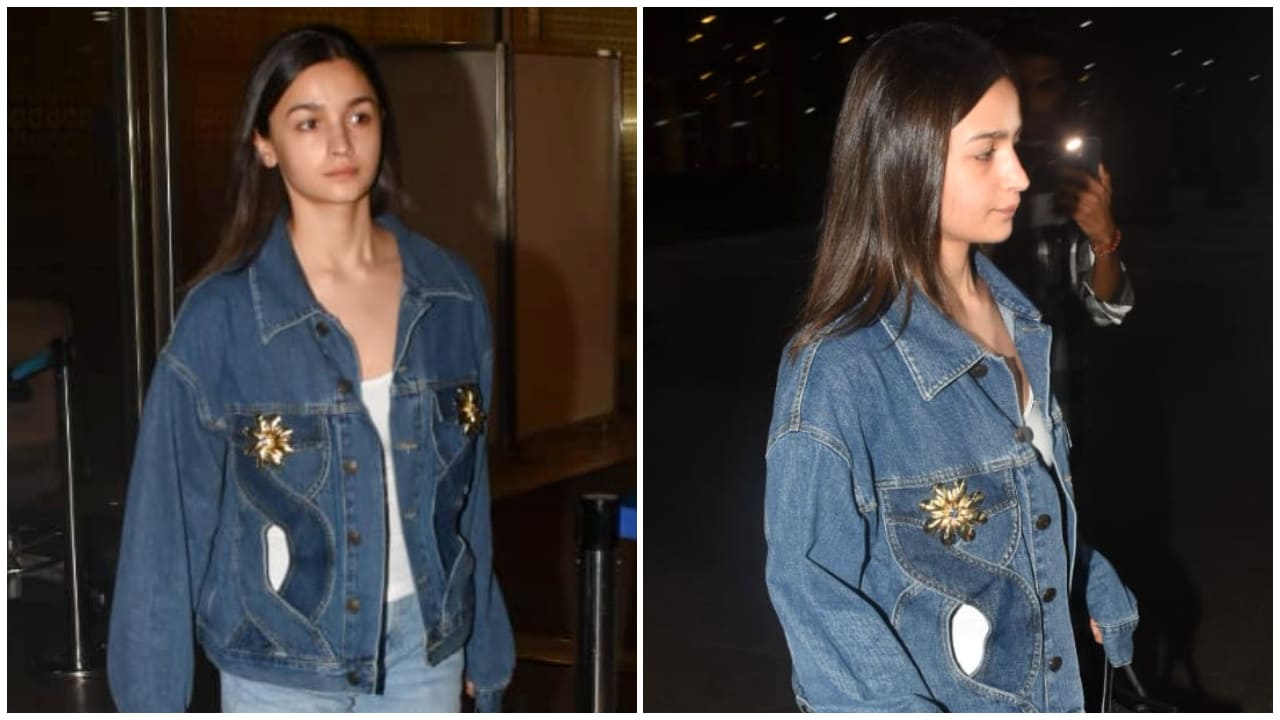 These actresses' dedication to street style and their inclination to embrace denim as a foundational piece in their wardrobes reflect the broader trend of combining comfort, style, and individuality in contemporary fashion. As they continue to influence fashion trends, their affinity for denim ensures that it remains a timeless and essential element in the world of street style.
Deepika Padukone's choice of outfit for her movie date with Ranveer Singh for "Rocky Aur Rani Ki Prem Kahani" showcases her playful and personalized style. The combination of rolled-up high-waist denim jeans and a white tank top is a classic and casual ensemble that exudes a relaxed vibe, perfect for a movie date.
What truly adds a unique and fun element to her look is the personalized denim jacket. Featuring Ranveer Singh's photo at the back and his initials, 'RS', printed on the front, the jacket becomes a statement piece that celebrates their relationship. This personalized touch not only adds a sentimental value to the outfit but also showcases the couple's chemistry and shared moments.
Personalized fashion has become a popular trend, allowing individuals to express their individuality and create unique pieces that reflect their personality and experiences. Deepika's choice to incorporate this trend into her movie date outfit not only adds a touch of whimsy but also highlights the strong bond between her and Ranveer.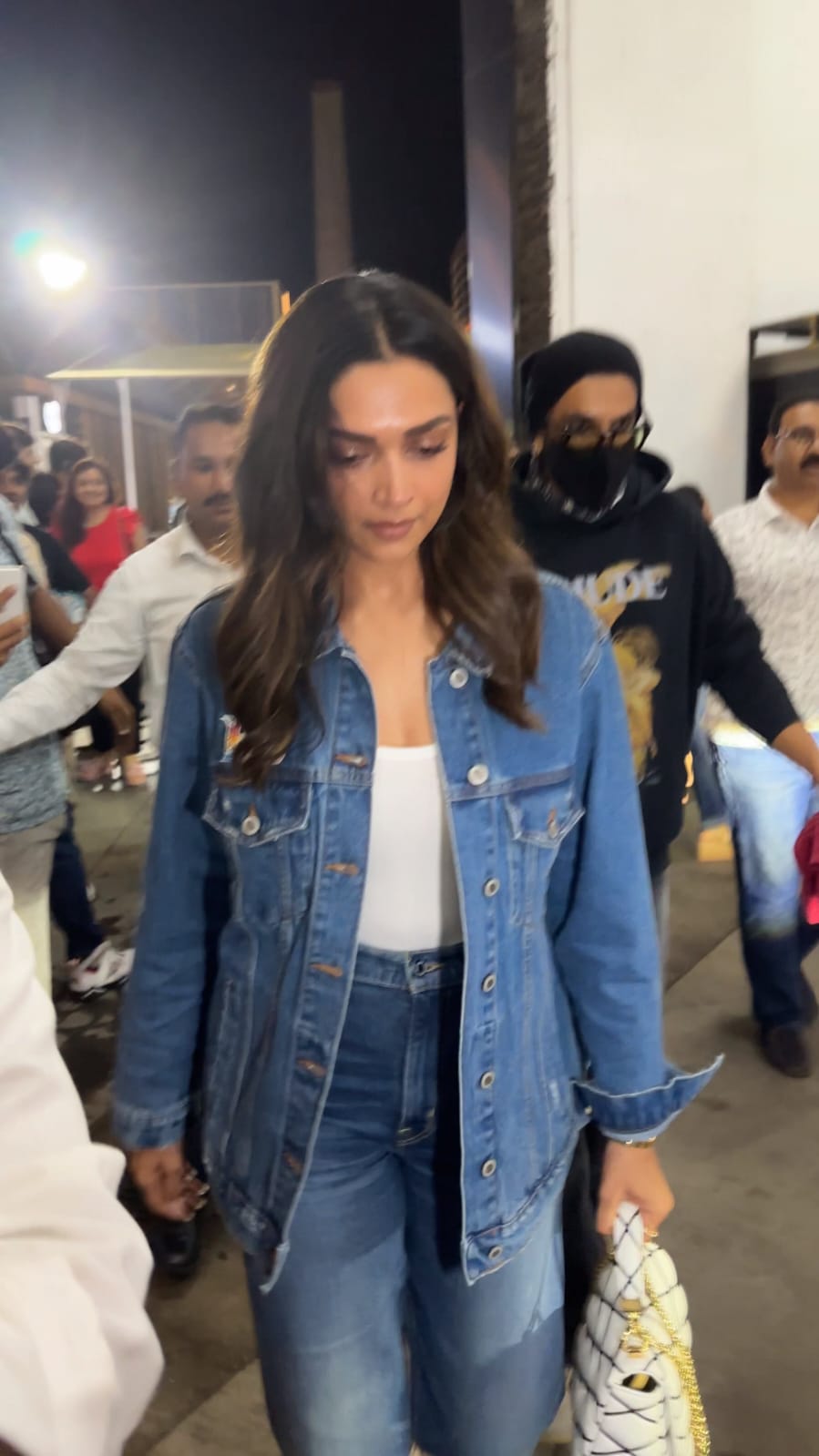 This ensemble demonstrates Deepika Padukone's ability to effortlessly mix personal elements with fashion choices, creating a look that is both stylish and meaningful. As a power couple in the entertainment industry, their fashion statements often become part of the larger narrative of their relationship, and this personalized denim jacket is a perfect example of that.
Deepika Padukone's attention to detail and effortless styling shine through in her choice of accessories for the movie date outfit. The addition of a white sling bag adds a practical and chic touch to her ensemble. The white color of the bag complements the tank top and sneakers while providing a cohesive look that ties everything together.
Her decision to wear white sneakers is not only a comfortable choice but also adds a touch of casual coolness to the overall outfit. Sneakers are a versatile choice that can effortlessly elevate a casual look while ensuring comfort, making them a popular option for street style.
Deepika's natural hair and makeup further enhance her off-duty appearance. Opting for a natural look allows her radiant beauty to shine through, and it aligns well with the casual and laid-back vibe of her outfit. This approach to beauty underscores her effortlessness and authenticity in her style choices.
The denim-on-denim trend is a classic and timeless style choice that Deepika effortlessly pulls off. Her personalized denim jacket, paired with high-waist denim jeans, a white tank top, and accessorized with a sling bag and sneakers, showcases her ability to master the art of street style with a personal touch. This ensemble serves as inspiration for those looking to create a stylish yet relaxed look for their own off-duty outings.
Alia Bhatt's airport look featuring an all-denim ensemble definitely made waves and caught the attention of the paparazzi. Known for her fashionable choices, Alia effortlessly showcased her take on denim fashion.
Alia's outfit was centered around a long-sleeved denim jacket that exuded comfort and coziness. The choice of a longer jacket adds an interesting layering element to the ensemble, creating a dynamic and stylish look. The jacket's shell embellishments and cut-out details add a touch of uniqueness and edge to the outfit, elevating it from a regular denim jacket.
Teaming the jacket with faded jeans that have ripped and asymmetric hems adds an element of texture and visual interest to the overall ensemble. The distressed details on the jeans enhance the casual and cool vibe that denim is known for, while the asymmetrical hems bring a modern and unexpected twist to the look.
The standout feature of Alia's outfit is the not-so-ordinary shell embellished cut-out denim jacket, which carries a substantial price tag. Valued at USD 2,097 (approximately Rs 1.71 lakhs), this jacket is undoubtedly a luxury fashion piece that reflects Alia's penchant for unique and high-end fashion choices.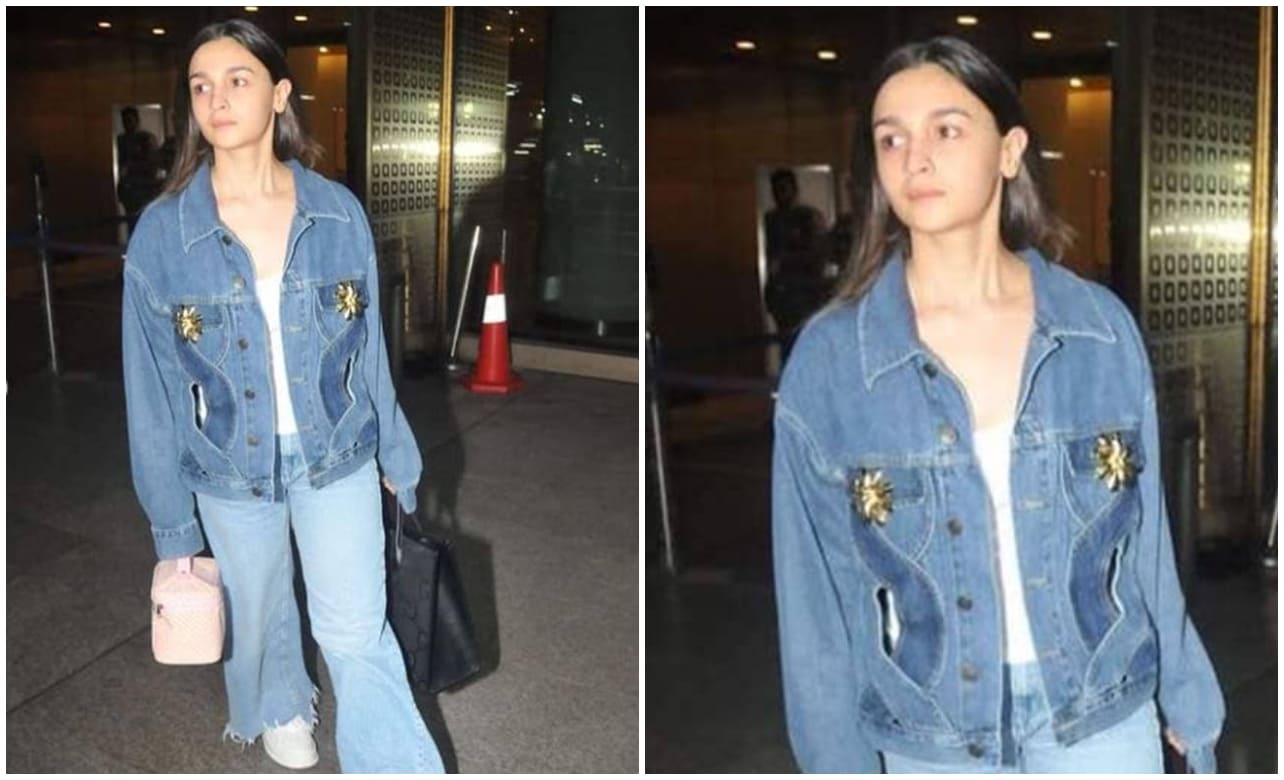 Alia's styling is in tune with the overall casual and relaxed feel of the outfit. She kept her hair and makeup natural, allowing her radiant beauty to shine through. The addition of white sneakers adds a touch of effortless chic to the ensemble, making it perfect for an airport travel look.
Alia Bhatt's all-denim ensemble, complete with the distinctive jacket and faded jeans, showcases her ability to make a fashion statement while staying true to her personal style. The combination of luxurious elements and casual denim pieces creates a balanced and eye-catching look that certainly sparked conversations in the fashion world.
Absolutely, both Alia Bhatt and Deepika Padukone effortlessly demonstrated how to rock a denim-on-denim ensemble with style and comfort. Denim is a timeless and versatile fabric that can be dressed up or down, and both actresses showcased their own unique take on this trend.
Alia Bhatt's choice of a shell embellished cut-out denim jacket added a touch of luxury and uniqueness to her look. The distressed jeans with asymmetric hems brought a modern edge, making her outfit stand out. Her white sneakers and natural hair and makeup complemented the casual and chic vibe she was going for.
On the other hand, Deepika Padukone's personalized denim jacket with Ranveer Singh's photo and initials showcased a fun and playful twist on the classic denim jacket. She balanced the look with high-waist denim jeans and a white tank top, creating a laid-back and cool appearance. Her white sling bag and sneakers completed the ensemble, making it perfect for a casual movie date.
Both actresses demonstrated that denim-on-denim can be both fashionable and comfortable, allowing their personal styles to shine through. Their choice of accessories, hairstyles, and makeup added the finishing touches to their respective looks. Whether it's Alia's edgy and luxurious approach or Deepika's playful and personalized touch, both ensembles show that denim is a versatile canvas for creating stylish and individualistic outfits.