Alia Bhatt Radiantly Flaunts her Love for Tie-Dye in Comfortable Buttoned-Up Shirt and Matching Pants
The Rocky Aur Rani Kii Prem Kahaani actress has consistently demonstrated a penchant for fashion choices that seamlessly blend elegance and comfort, and her most recent ensemble is no exception. The multi-colored pastel co-ord set she adorned serves as a prime example of her style philosophy, beautifully accentuating her affinity for pastels while showcasing her innate skill at effortlessly marrying style with comfort.
Her choice to wear a multi-colored pastel co-ord set speaks volumes about her fashion sensibility. Pastels, with their soft and soothing tones, have been a recurring theme in her wardrobe, and this ensemble further solidifies her love for these shades. The co-ordinated set not only highlights her affinity for a harmonious color palette but also reflects her ability to curate outfits that exude a calming and aesthetically pleasing aura.
What truly sets her recent ensemble apart is the impeccable balance she strikes between style and comfort. The co-ord set not only flaunts a stylish design but also prioritizes ease of movement and wearability. This thoughtful approach underscores her commitment to selecting pieces that allow her to feel confident and relaxed without compromising on her fashion-forward vision.
In essence, the actress's recent fashion choice encapsulates her distinctive fashion narrative. It showcases her knack for embracing trends while staying true to her individual style. Her multi-colored pastel co-ord set not only resonates with her personal fashion preferences but also resonates with fashion enthusiasts who appreciate the art of blending elegance with comfort. This ensemble further solidifies her position as a style icon who effortlessly navigates the realms of fashion, striking the perfect equilibrium between sophistication and ease.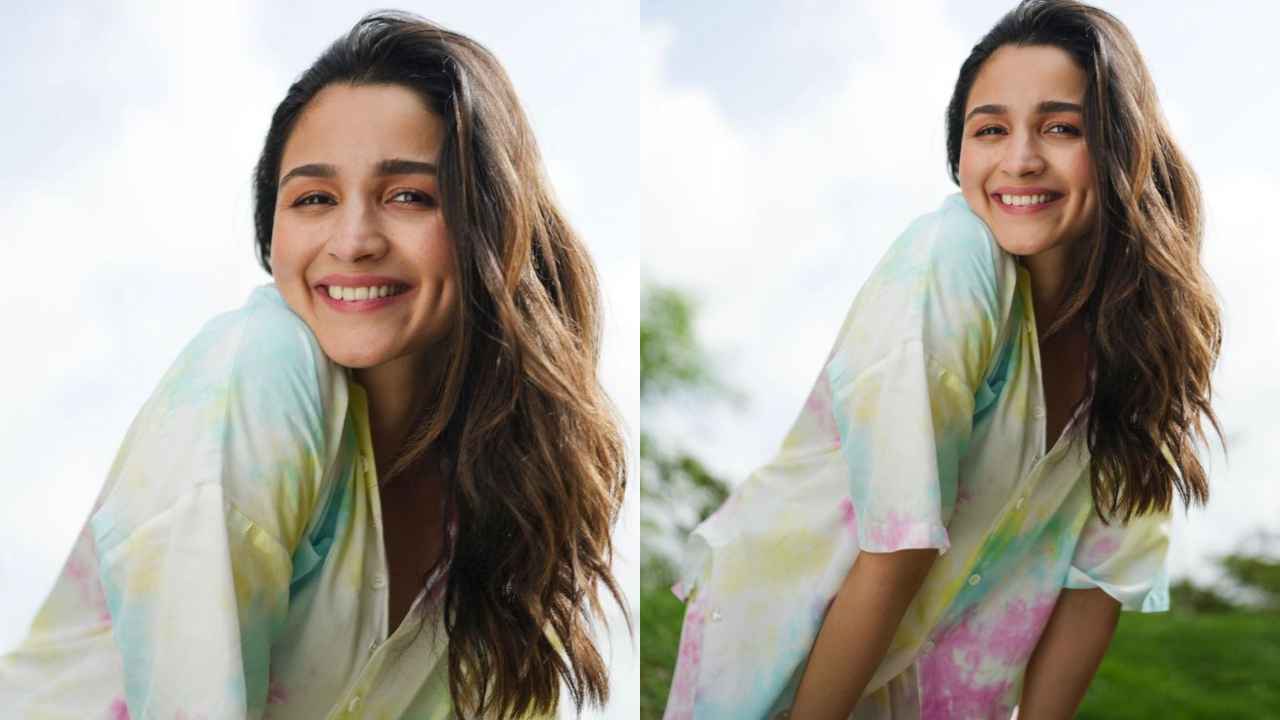 The co-ord set showcased a button-up shirt with a v-neck design, perfectly complemented by a pair of comfortable pants. The ensemble harmoniously blended a selection of soft and soothing hues, resulting in a look that radiated an aura of tranquility and grace.
The button-up shirt, with its v-neckline, added a touch of sophistication to the ensemble. This subtle design detail enhanced the overall aesthetic, offering a balance between a casual and refined look. The v-neck not only flattered her neckline but also contributed to the ensemble's graceful and approachable charm.
The matching pants, chosen for their comfort and style, perfectly complemented the shirt. The combination of these elements created a cohesiveness that epitomized the actress's fashion ethos – embracing comfort without sacrificing style. The pants' relaxed fit ensured ease of movement, aligning seamlessly with her preference for fashion that effortlessly adapts to various occasions.
The choice of soft hues in the co-ord set further elevated its visual impact. These gentle colors, when combined, emanated a sense of tranquility and harmony. This meticulous selection of tones highlighted the actress's keen eye for detail and her ability to curate outfits that resonate on both aesthetic and emotional levels.
In essence, the co-ord set presented a holistic approach to fashion, encompassing design, comfort, and a soothing color palette. It encapsulated the actress's fashion philosophy – an artful union of elegance and ease that encapsulates her distinctive style. The ensemble's button-up shirt and matching pants not only embraced current trends but also conveyed a timeless elegance, further cementing her position as a fashion icon who effortlessly navigates the intricacies of style.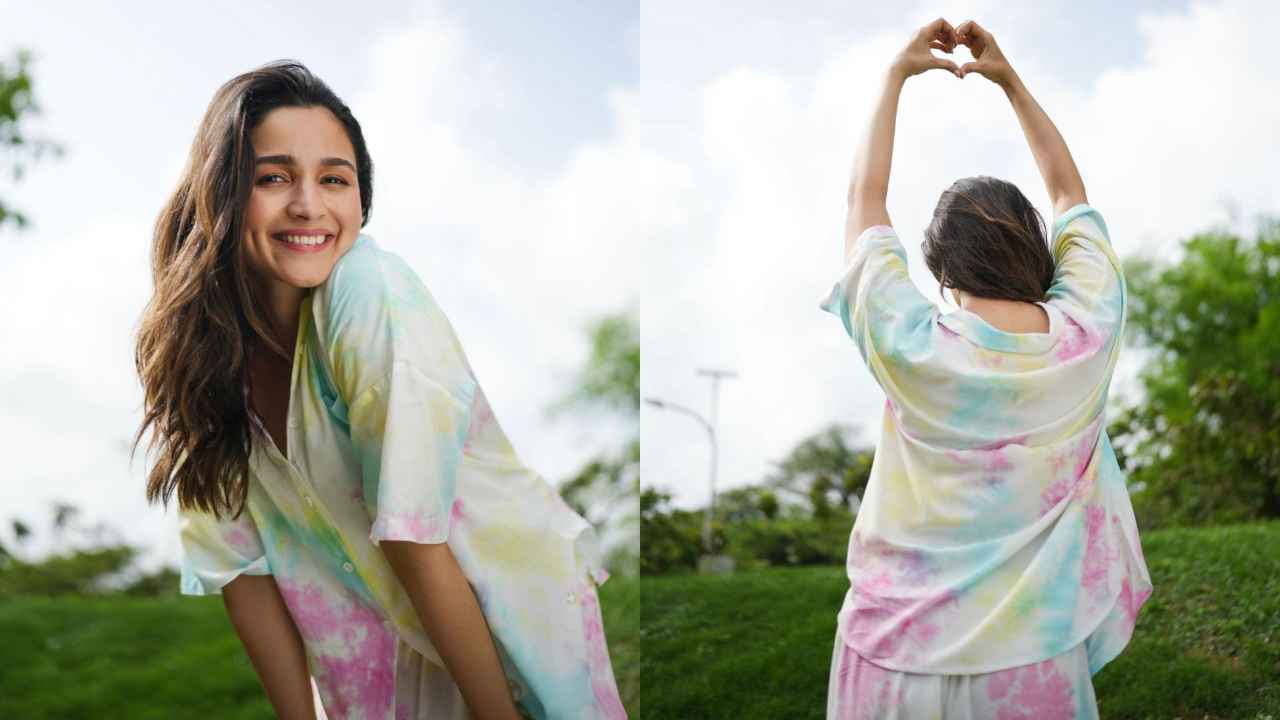 The co-ord set that she confidently donned seemed to effortlessly reflect and embody her distinctive personality. Much like her own demeanor, the ensemble struck a balance between chic sophistication, uncomplicated simplicity, and an unapologetic sense of elegance. This choice of clothing not only adorned her figure but also seemed to seamlessly meld with her individuality.
The ensemble's design and its understated yet refined elements resonated with her personal style. The deliberate choice of a co-ordinated set, consisting of a button-up shirt and comfortable pants, mirrored her preference for looks that are both well put-together and easygoing. It was as if she effortlessly translated her essence into the fabric, creating a seamless connection between her inner self and her outward appearance.
In donning this co-ord set, she boldly illustrated a powerful fashion lesson – that impact and style need not be synonymous with extravagance. Her attire spoke volumes about the elegance of simplicity and the beauty in embracing a less-is-more approach. By making this statement, she not only showcased her fashion sensibility but also echoed the sentiments of many who appreciate the art of dressing with grace and confidence.
The co-ord set she elegantly wore featured a loose-fitting silhouette for both the shirt and pants, a choice that not only prioritized comfort but also effortlessly exuded an aura of relaxed sophistication that is often challenging to achieve. The ensemble's design highlighted her ability to curate a look that seamlessly blends ease and elegance, showcasing her mastery in navigating the delicate balance between the two.
The shirt and pants' relaxed fit didn't just ensure freedom of movement; they also contributed to an overall sense of laid-back refinement that effortlessly caught the eye. The ensemble's simplicity in structure belied the impactful impression it created. It's a testament to her understanding that true sophistication doesn't necessarily require excessive embellishments or intricate designs, but rather an understanding of how clothing interacts with the body and conveys a certain attitude.
While the co-ord set undoubtedly drew attention, it was the actress's inherent beauty that truly emerged as the focal point. Amidst the stylish ensemble, her natural charm and allure took center stage. This harmonious combination of understated clothing and her radiant persona illuminated the essence of her style – a graceful merging of fashion and innate elegance.
In essence, the loose-fitting co-ord set showcased not only her fashion acumen but also her ability to embody a sense of relaxed refinement. The ensemble was a canvas that allowed her natural beauty to shine. Her presence within the outfit demonstrated the power of authenticity, reinforcing the notion that while clothes may adorn, it is one's genuine allure that truly captures hearts and leaves a lasting impression.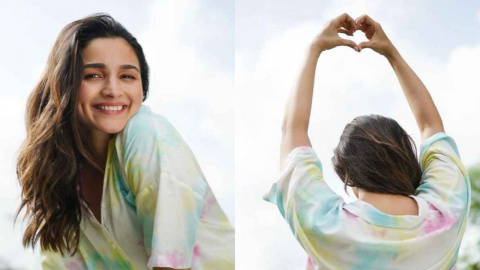 Alia Bhatt's fashion choices have consistently played a pivotal role in setting trends, and her most recent appearance stands as a testament to this reputation. The multi-colored pastel co-ord set she confidently adorned is yet another example of her innate ability to influence the fashion landscape. This ensemble not only captures the essence of her personal style but also offers inspiration to those who value fashion that effortlessly blends the realms of timeless elegance and contemporary flair.
The multi-colored pastel co-ord set she elegantly wore is a canvas upon which she masterfully painted a fashion statement that is both captivating and aspirational. This ensemble reflects her penchant for seamlessly weaving together different elements, resulting in an outfit that resonates with individuals who appreciate a harmonious fusion of tradition and modernity.
By embracing her love for pastel hues, Alia Bhatt has not only showcased her personal preferences but has also potentially ignited a trend in the making. The soft and soothing tones of the ensemble are not only pleasing to the eye but also evoke a sense of tranquility that resonates with today's fashion sensibilities.
Furthermore, her choice to opt for comfortable yet stylish attire speaks to a larger cultural shift in fashion preferences. As more individuals seek clothing that adapts to their active lifestyles, Alia's endorsement of comfort without compromising style is a clear reflection of the changing dynamics in the world of fashion.
In essence, Alia Bhatt's recent appearance is more than just a stylish ensemble; it's a testament to her influence as a trendsetter. Her multi-colored pastel co-ord set serves as an inspiration to fashion enthusiasts, offering a blueprint for how to blend classic elegance with contemporary sensibilities. With every choice she makes, Alia continues to redefine and shape the fashion landscape, inspiring others to explore and embrace their own unique sense of style.