Mouni Roy makes a case for mini-dresses in sequin-laden bodycon dress
Bollywood's fashion landscape is an ever-evolving realm where trends rise and fall with their respective trendsetters. However, amidst this constantly shifting terrain, there's one diva who has consistently stood the test of time – the ever-resplendent Mouni Roy. Known for her timeless style, this actress, best known for her role in "The Virgin Tree," possesses an innate ability to radiate in every fashion statement she makes.
Whether she's gracing a glitzy party, striding through the airport, captivating the runway, dazzling on the red carpet, or simply enjoying a day out in town, Mouni Roy effortlessly exudes an unparalleled level of trendiness. Her fashion choices are a harmonious blend of sophistication and contemporary flair, making her a style icon for many.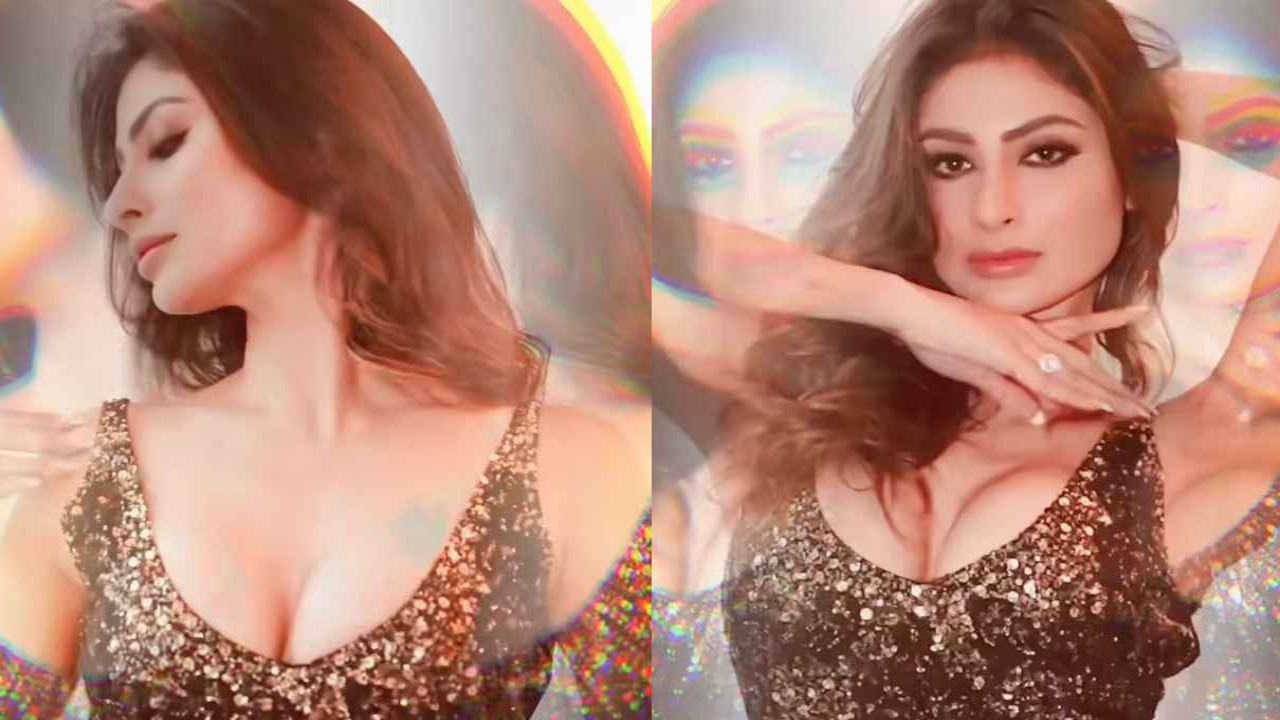 Mouni Roy's fashion journey not only reflects her impeccable taste but also her adaptability to the ever-changing fashion landscape. She isn't confined to a single style; instead, she fearlessly explores diverse looks, from traditional ethnic wear to cutting-edge modern designs. Her fashion versatility serves as an inspiration to fashion enthusiasts everywhere, showcasing that confidence and elegance can be seamlessly interwoven into any outfit.
In a world where trends may come and go, Mouni Roy remains a constant source of fashion inspiration, a reminder that true style transcends fleeting fads. Her ability to shine brightly in every sartorial choice she makes is a testament to her enduring fashion sensibility, making her an eternal trendsetter in the dynamic world of Bollywood fashion.
Mouni Roy recently made a stunning appearance in a party-ready ensemble that turned heads and stole the spotlight. For the occasion, she opted for a black-gold cord short dress designed by Rocky Star. The dress was a true showstopper – a sleeveless body-con mini-dress with wide straps that exuded both glamour and confidence.
One of the standout features of this dress was its sequin-laden fabric, which shimmered and sparkled with every movement, adding an extra layer of allure to her look. The dress was not only adorned with sequins but also boasted a daring plunging neckline, making a bold and fashionable statement. The deep U-shaped back further heightened the dress's exceptional charm, revealing just enough to maintain an air of mystery while showcasing Mouni's confident and sophisticated style.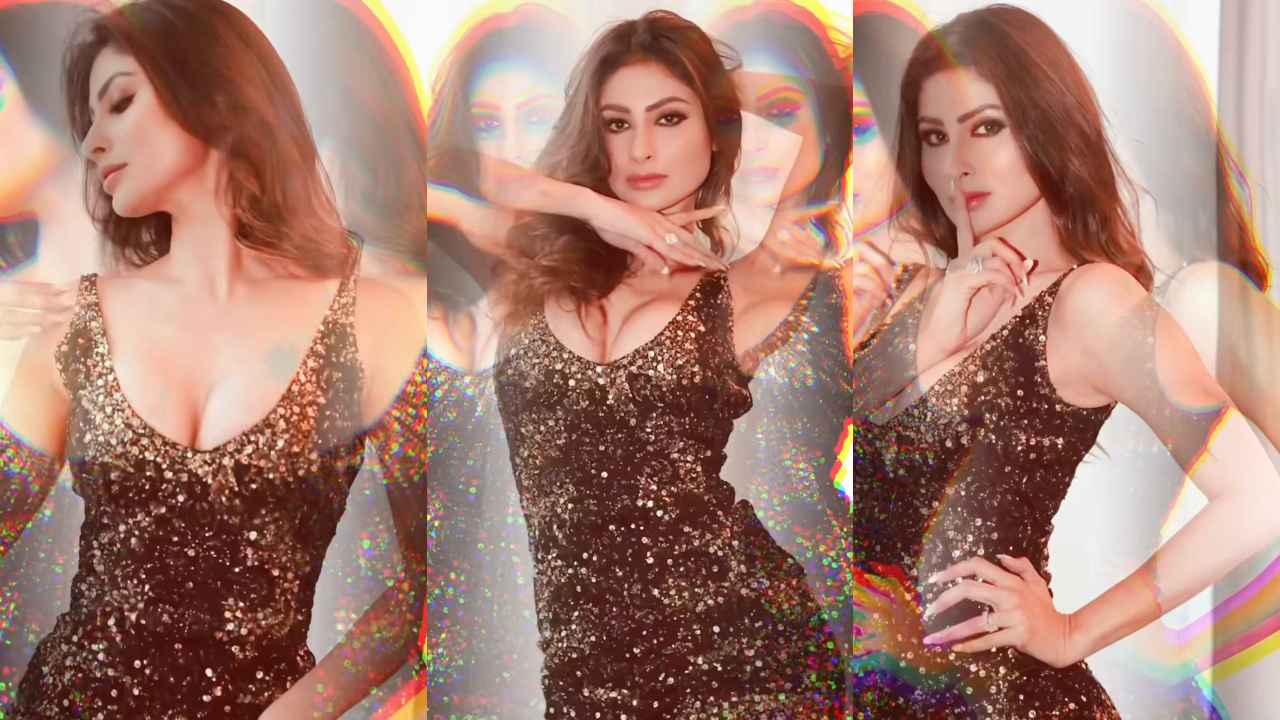 What truly made this dress a standout choice was its figure-hugging silhouette. It perfectly hugged all her curves, accentuating her toned body and allowing her to confidently flaunt her natural beauty. The dress was a testament to Mouni Roy's ability to choose outfits that not only suit her style but also enhance her overall appeal, making her a fashion icon in the industry.
Mouni Roy's choice of the black-gold cord short dress by Rocky Star showcased her fashion-forward sensibilities and her knack for making a lasting impression at any event, especially when in party-ready mode. Her ability to combine elegance with a hint of edginess in this outfit reaffirms her status as a trendsetter in the world of fashion and style.
Furthermore, what added to the allure of this embellished ensemble was the choice of fabric: satin. Satin is known for its luxurious feel and its ability to fall gracefully, creating a mesmerizing effect when worn. In Mouni Roy's case, the satin fabric of her outfit not only draped elegantly but also looked ethereal, elevating her overall appearance to a whole new level.
It's worth noting that this beyond-gorgeous creation by Rocky Star came with a heavy price tag of Rs. 91,999. While this may seem like a significant investment, its incredible allure and visibly exceptional quality made it absolutely worth every penny. When it comes to fashion, particularly for special occasions or red carpet events, the value of a meticulously designed and well-crafted outfit cannot be underestimated. Mouni Roy's choice not only showcased her impeccable taste but also her willingness to invest in pieces that truly make a statement.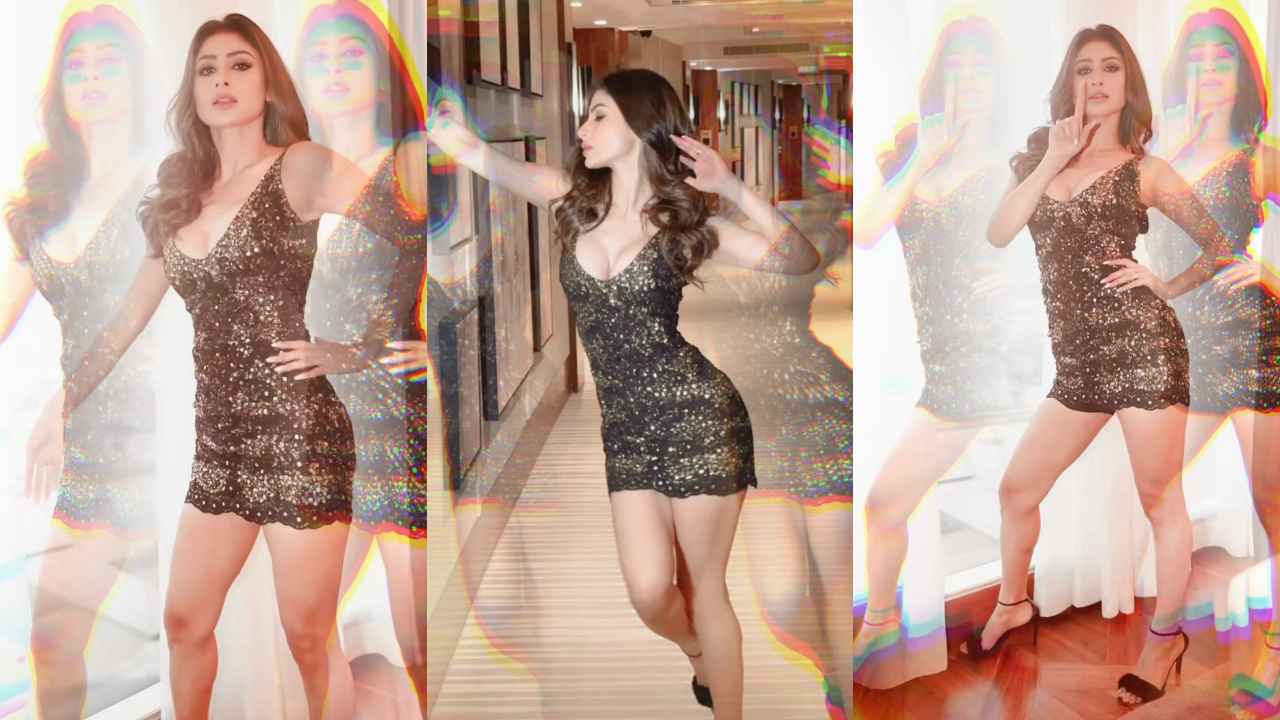 In the world of high fashion, the price often reflects the craftsmanship, attention to detail, and the exclusivity of the outfit. Mouni Roy's decision to wear this exquisite Rocky Star creation demonstrates her commitment to looking her absolute best and her understanding that true style sometimes comes with a price. This ensemble not only made her stand out but also reinforced her position as a fashion icon who knows how to make a lasting impression with her sartorial choices.
Mouni Roy's attention to detail in completing her classy look was truly commendable. To complement her already fabulous outfit, she opted for stunning black peep-toed heels, which not only added a touch of sophistication but also enhanced her overall silhouette.
In a smart fashion choice, she kept her accessories to a minimum. The only accessory she wore was a matching ring, allowing her shimmery dress to take center stage and receive the undivided attention it truly deserved. This minimalist approach to accessorizing highlighted her understanding of balance in fashion – letting one statement piece shine without overwhelming the entire ensemble.
Mouni Roy's hairstyle was equally chic and well-thought-out. She chose to leave her hair open, allowing it to cascade down her shoulders in loose waves. This hairstyle added a touch of effortless glamour to her overall look, creating a harmonious balance with the glitzy dress and completing her red-carpet-worthy appearance.
In essence, Mouni Roy's choice of footwear, minimalistic accessories, and hairstyle were all in perfect harmony with her Rocky Star dress, showcasing her impeccable fashion sense and her ability to make every element of her ensemble work seamlessly together. Her attention to detail and commitment to her style choices continue to establish her as a trendsetter in the world of fashion and glamour.
Indeed, in the ever-changing world of fashion where trends are fleeting, Mouni Roy stands as a beacon of timeless style and unwavering elegance. She continues to make her mark in the industry, consistently setting the bar higher with her impeccable fashion choices. Her party-ready ensemble isn't just clothing; it's a bold statement of confidence, grace, and unparalleled style.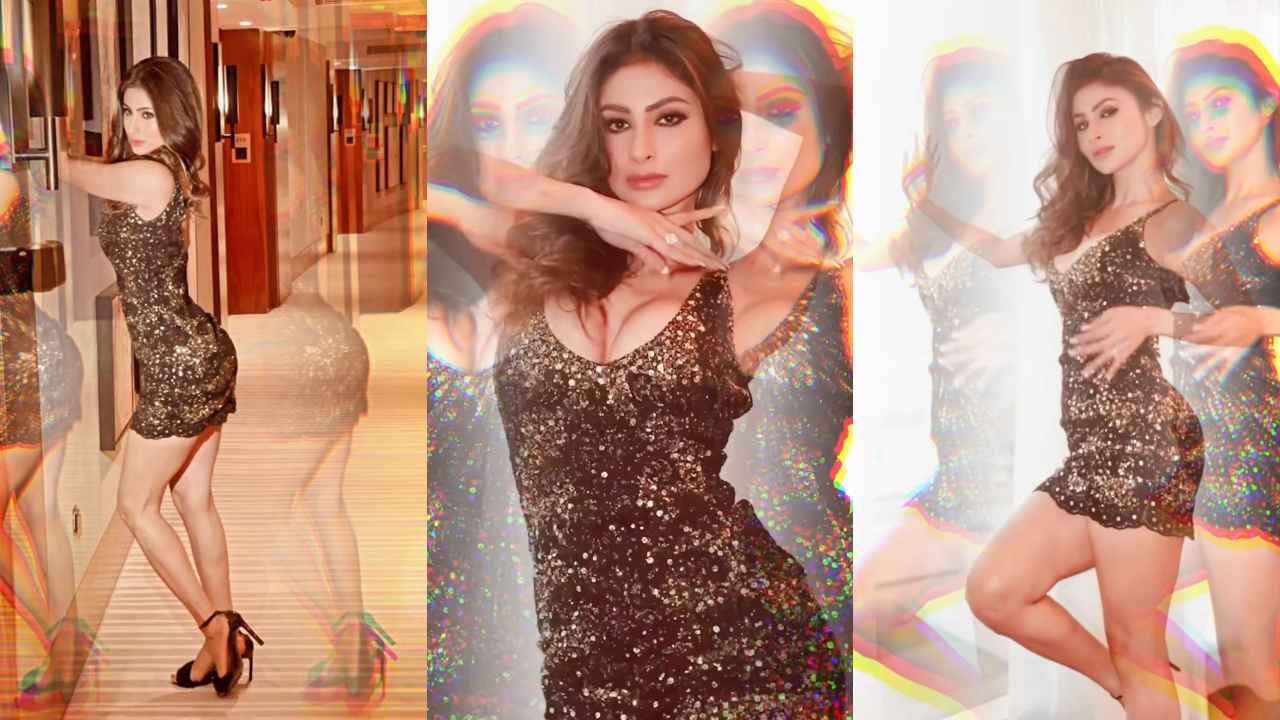 Mouni Roy's ability to effortlessly blend sophistication with contemporary trends showcases her as a true trendsetter. Her fashion choices inspire many, and she remains a reliable source of inspiration in Bollywood's fashion arena. With her at the forefront, the spotlight on Bollywood's fashion scene remains brightly illuminated, offering a guiding light for those who seek to make their own statement in the world of style and glamour. Mouni Roy's enduring influence reminds us that true style transcends the passage of time and leaves an indelible mark on the fashion landscape.