Alia Bhatt's Enchanting Look in an Alice and Olivia Cardigan & Gucci Crossbody Bag!
Alia Bhatt, the talented Bollywood actress, has proven herself to be a true fashion icon with her impeccable style choices. Known for her youthful charm and infectious energy, Alia bhatt fashion sense effortlessly blends contemporary trends with classic elegance. Whether she's gracing the red carpet or spotted in casual streetwear, she consistently exudes confidence and grace.
Alia bhatt fashion repertoire showcases a versatile mix of outfits, from glamorous gowns to chic casual wear. She is not afraid to experiment with bold colors, playful prints, and unconventional silhouettes. Her keen eye for fashion allows her to effortlessly pull off both traditional Indian attire and modern Western ensembles with equal flair.
Alia bhatt red carpet appearances are particularly noteworthy, as she dazzles in designer couture and sophisticated gowns. Alia knows how to accentuate her best features and always looks effortlessly put together. Even in her off-duty looks, she brings an element of chicness with her comfortable yet stylish choices.
Cardigans are undoubtedly a timeless and versatile wardrobe staple, and it's no surprise that Alia Bhatt's casual airport look has sparked a "cardigan moment" for fashion enthusiasts. Let's delve into the details of her outfit and the appeal of cardigans in creating chic and comfortable looks of Alia bhatt.
Alia Bhatt's choice of a cardigan for her airport look is a perfect example of how this classic piece can add a touch of coziness and style to any ensemble. Here are some reasons why cardigans have become a go-to choice for fashion lovers:
Comfortable and Cozy: The soft and comfortable fabric of cardigans makes them perfect for all-day wear. They provide warmth without feeling bulky, making them ideal for transitional weather.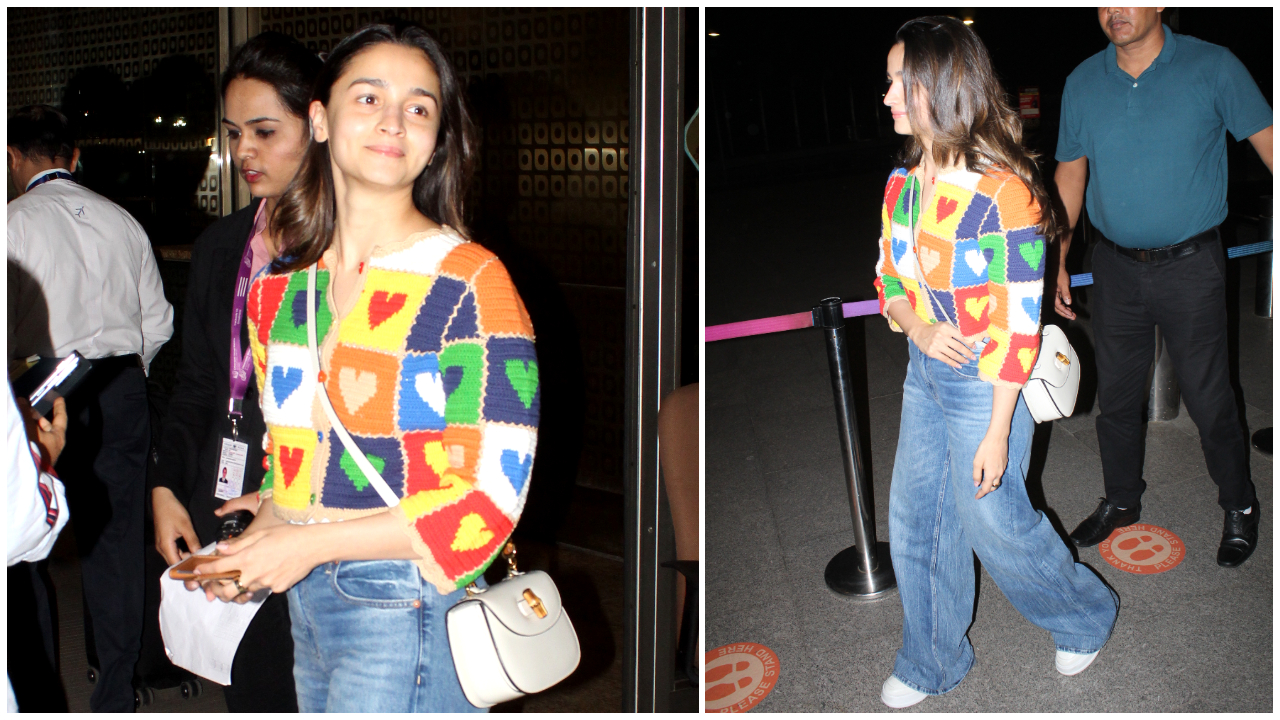 Style Statement: Cardigans are available in a wide range of designs, from classic button-downs to trendy oversized styles. They can be used to create various looks, from preppy and polished to boho and relaxed.
Play with Colors and Motifs: Alia Bhatt's love for colors and motifs in her cardigan look exemplifies how this versatile piece can add a playful touch to any outfit. Cardigans with bold colors, prints, or motifs can instantly elevate a simple look and make a style statement.
Travel-Friendly: Cardigans are a travel essential, as they are easy to fold and pack, and can be taken out when the temperature drops during flights or chilly evenings.
Cardigans are not only stylish but also practical, making them a versatile addition to any wardrobe. Here are some more styling lessons and tips on how to wear cardigans to achieve a chic and comfortable look:
Layering Essentials: As mentioned earlier, cardigans are perfect for layering. You can wear them over a white spaghetti top or a crop t-shirt for a trendy and effortless look. Unbuttoning the cardigan adds a relaxed and casual vibe to the outfit.
Mix and Match: Don't be afraid to mix and match different fabrics and textures. Pair your cardigan with jeans, skirts, or even dresses to create diverse and stylish outfits for various occasions.
Belt It Up: To add shape and definition to your outfit, consider belting the cardigan at the waist. This is a great way to create a more tailored and flattering look.
Length Matters: Choose the length of your cardigan based on your body shape and height. Longer cardigans can be flattering for taller individuals, while cropped cardigans can add a youthful and fun touch to your style.
Experiment with Colors: Cardigans come in a wide range of colors, so feel free to experiment with different shades to suit your personal style. Neutrals are always a safe bet, but don't hesitate to try bolder hues to add a pop of color to your ensemble.
Casual and Dressy Looks: Cardigans can be styled for both casual and dressy occasions. Opt for a lightweight and airy cardigan for casual outings, and choose a more structured and embellished one for formal events.
Summer Staple: Don't think of cardigans as just a fall or winter piece. Lightweight and breathable cardigans made from cotton or linen are perfect for summer evenings or air-conditioned spaces.
Accessorize Wisely: Pair your cardigan with the right accessories to complete your look. Scarves, statement necklaces, or delicate jewelry can add a touch of elegance or playfulness to your outfit.
Office-Appropriate: Cardigans are a great choice for the office. Opt for a tailored cardigan in a solid color, and layer it over a blouse or shirt for a polished and professional look.
The choice of the Anderson Crochet Heart Cardigan from Alice and Olivia by Stacey Bendet adds a touch of whimsy and romance to the Heart of Stone actress's look. The cardigan's unique feature, the crochet hearts, is what makes it stand out and adds a playful element to the outfit.
The fact that this piece was inspired by one of their vintage creations adds to its charm and nostalgia. Vintage-inspired fashion often brings a sense of timelessness and classic appeal to modern looks, and the Anderson Crochet Heart Cardigan does just that.
Crochet detailing has been a prominent trend in recent years, and the hearts on this cardigan create a sweet and eye-catching design that sets it apart from regular cardigans. The combination of the crochet hearts and the cardigan's silhouette exudes femininity and a touch of retro charm.
Styling the Anderson Crochet Heart Cardigan is versatile and can work for various occasions. It can be paired with a simple white tank top or a camisole to let the hearts take center stage. For a more casual look, it can be paired with jeans or a skirt. On the other hand, for a dressier outfit, it can be layered over a dress or paired with tailored pants.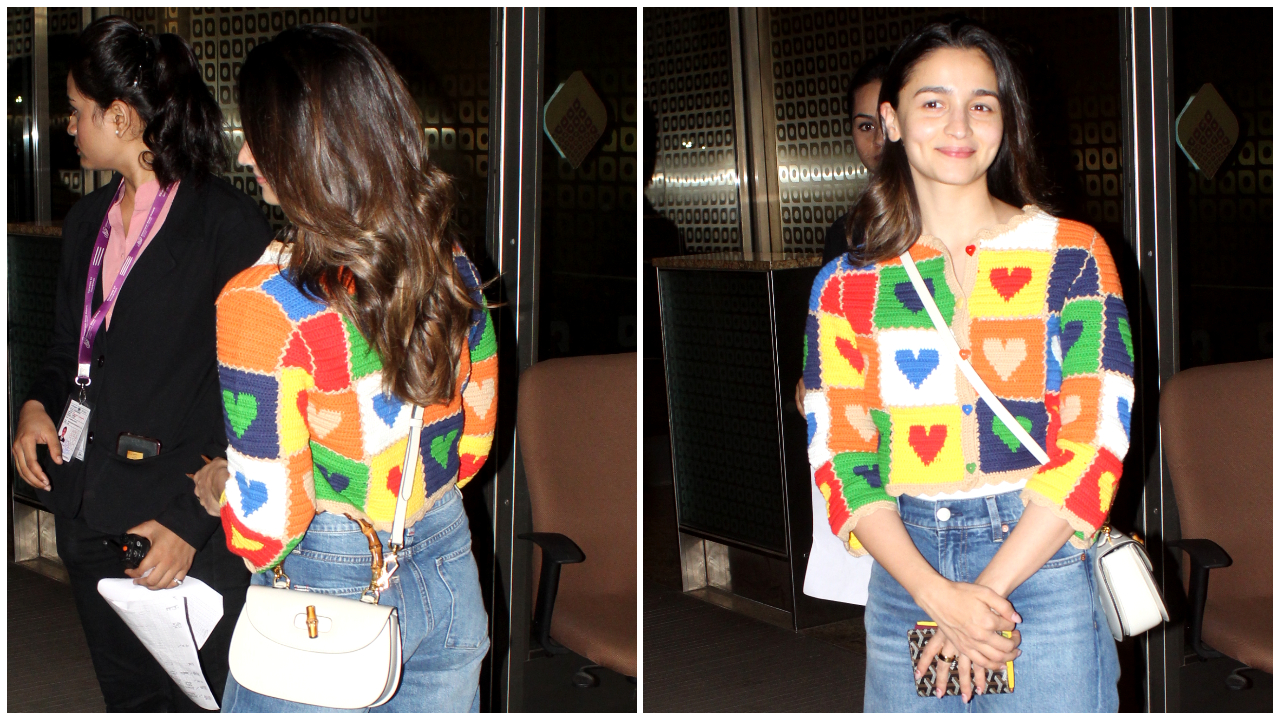 The construction details of the Anderson Crochet Heart Cardigan from Alice and Olivia by Stacey Bendet add to its charm and uniqueness. Here are some key features of the cardigan:
Cropped Length: The cropped length of the cardigan gives it a modern and stylish look. Cropped cardigans are versatile and can be worn with high-waisted bottoms to create a flattering silhouette.
Long Sleeves: Long sleeves provide coverage and add to the cardigan's coziness, making it suitable for cooler weather or air-conditioned spaces.
Scalloped Borders: The scalloped borders add a feminine and delicate touch to the cardigan's design. Scalloped edges are a beautiful detail that enhances the overall appeal of the garment.
Heart-Shaped Buttons: The heart-shaped buttons are a delightful addition to the cardigan, complementing the crochet heart design. They add an extra dose of sweetness and playfulness to the overall look.
Fabric Composition: The cardigan is crafted from a blend of sixty per cent cotton and forty per cent acrylic. This fabric combination provides a comfortable and breathable feel, making it suitable for various weather conditions.
Versatility: The cardigan's design and fabric composition make it a versatile piece that can be styled in multiple ways. Whether dressed up for a special occasion or worn casually with jeans, the cardigan offers various styling possibilities.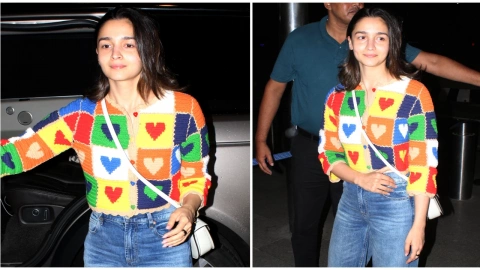 Crochet dresses are a popular choice for summer picnics and parties. They exude a laid-back and carefree vibe, making them ideal for outdoor events and gatherings. Crochet cover-ups, such as ponchos and sarongs, are also beloved additions to beach and pool day looks. They not only provide coverage and protection from the sun but also elevate your beachwear with a touch of elegance.
Crochet fashion allows for experimentation, as there are various styles, patterns, and colors to choose from. You can opt for bold and colorful crochet pieces to make a statement or go for neutral tones for a more understated and classic look. Crochet details on dresses, tops, and accessories add texture and visual interest to your ensemble.
Keep in mind that caring for crochet garments requires some attention, as they are delicate and may require handwashing or gentle machine washing to maintain their shape and quality.
Overall, crochet fashion is a delightful trend that remains a favorite for many during the summer months. Its enduring appeal and ability to bring a boho-chic flair to any outfit make it a go-to choice for those seeking a stylish and comfortable summer wardrobe.