On Saturday, 2nd October, the NCB raided an alleged rave party on a cruise ship and seized several drugs, including cocaine, mephedrone, and ecstasy.
Aryan Khan, son of Bollywood superstar Shah Rukh Khan, is one of the eight arrested due to the drug bust.
Aryan Khan, Arbaaz Merchant, and Munmun Dhamecha will remain in the Narcotics Bureau's custody till Monday (5th October). Aryan Khan's lawyer Satish Maneshinde, who had previously represented Rhea Chakraborty and her brother Showik, pleaded for Khan's bail, stating that it was a bailable offence as no drugs had been found on Khan's person, and that he had been invited to the event as a guest. The court stayed NCB's request for custody of the trio till they go to court for trial on the 5th.
Apart from Aryan Khan, Arbaaz Merchant, and Munmun Dhamecha, the five others who have been arrested are Nupur Sarika, Ismeet Singh, Mohak Jaswal, Vikrant Chhoker, and Gomit Chopra.
The cruise ship Cordelia was en-route Goa from Mumbai when NCB carried out its raid. The NCB said that they had recovered "13 grams of cocaine, 5 grams of MD, 23 grams of charas, 22 pills MDMA, and 1.33 lakhs INR" from aboard the cruise ship. A source stated, "As soon as the cruise left Mumbai coast and reached mid-sea, few passengers started consuming drugs after which the NCB officials then started their operation and caught them red handed."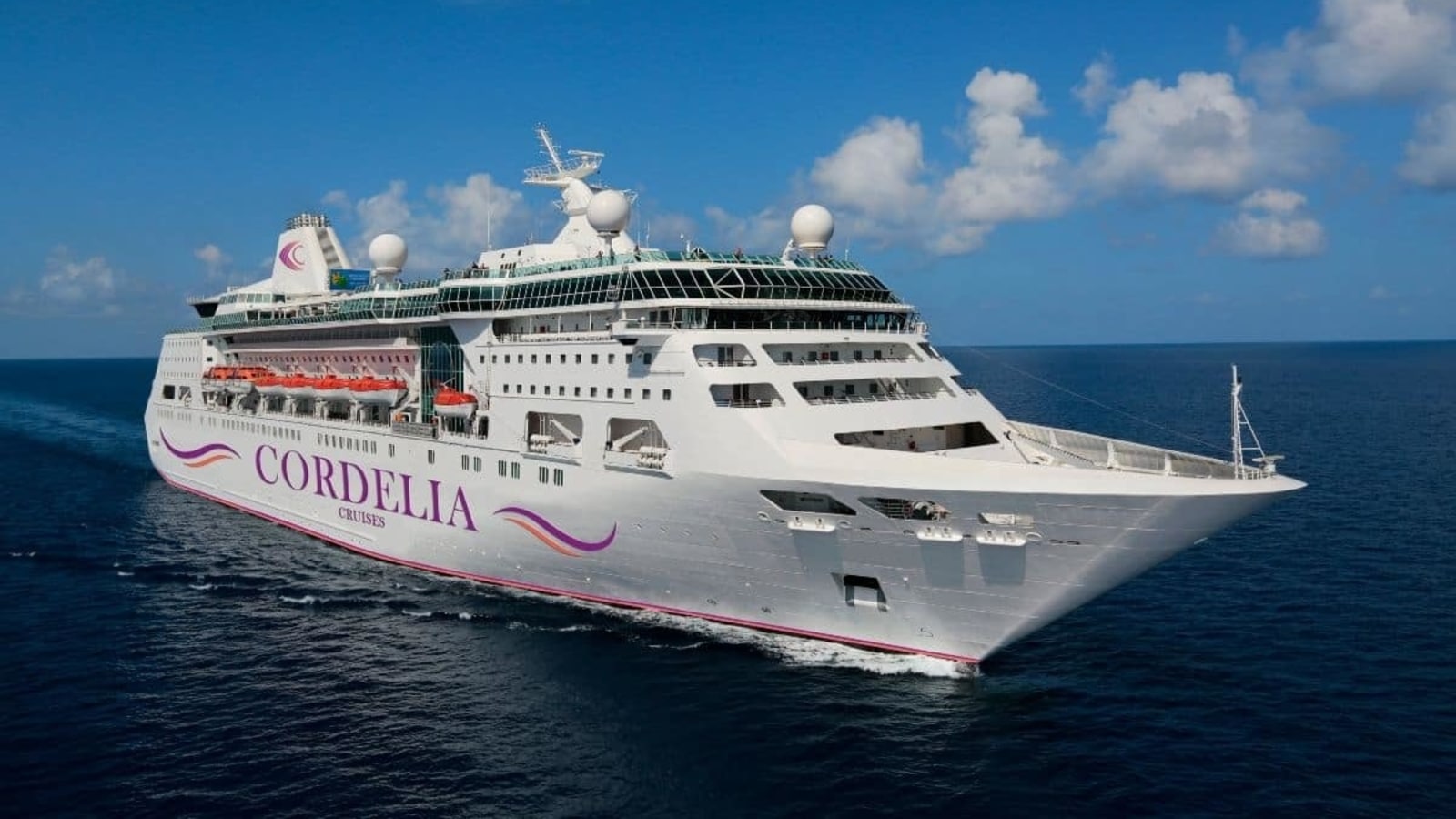 The CEO of Cordelia Cruise was also questioned by the NCB and denied any involvement stating that they do not organise events and are just operators. The company stated, "Cordelia Cruises is in no way, directly or indirectly, connected to this incident". He further named the event company which was Namas'cray, known for organising high-profile parties and events. The tickets and details of this party were also available on online portals like BookMyShow.
Though no drugs were found in Aryan Khan's possession, the NCB pursued and arrested him based on his WhatsApp chats which revealed that the star kid was ordering and consuming drugs quite regularly.
Actors Pooja Bhatt and Suchitra Krishnamoorthi were among the celebrities who have tweeted in support of Shah Rukh Khan amid the arrest of his son, Aryan Khan. Actor Sunil Shetty has also spoken up on this issue, saying that the media should "give that child a breather."
The Narcotics Control Bureau has stepped up its action on anti-drugs cases ever since the death of actor Sushant Singh Rajput last year when several high-profile names came into play. Prominent names like Deepika Padukone, Shraddha Kapoor, Sara Ali Khan, along with Rhea Chakraborty and her brother were embroiled in the investigation and were questioned intensely by the NCB.
A few months earlier, comedian Bharti Singh was also called in for questioning, and her house had been raided against charges of marijuana.
The news of Aryan Khan's arrest comes just a few weeks after another Bollywood name was brought up in a drug charge. Arjun Rampal's name did rounds in the media when his partner Gabriella's brother was questioned and arrested by the NCB on drug charges. Arjun declined any relation to the case, stating that he and his immediate family were law-abiding citizens. He requested that the media leave him alone and didn't unnecessarily bring up his name for gimmicks.
In relation to the drug charges brought against Aryan Khan and other youngsters, the Congress party said that these are just attempts on the part of the ruling party to distract the public from the drugs that had been found in the Airport owned by the Adani Group in Gujarat. Heroin worth Rs. 9000 crores were seized at the Mundhra Airport in Gujarat; the consignment had been hidden in the guise of a talcum powder shipment.
The Adani name was dragged in as the port is owned by them, but no charges had been brought up against them, nor was the head arrested; the public has been up in arms against this, citing that they are getting away due to their close relationship with the PM. This is just like last year when the Sushant Singh Rajput's case became a media circus to distract the public from the government's mismanagement of the covid pandemic situation.