Rumours linking 46-year-old American movie star and humanitarian Angelina Jolie with 31-year-old Canadian singer, songwriter and record producer The Weeknd (Abel Tesfaye) are spreading through the internet like wildfire!
The two famous public figures were reported to have shared a dinner date at a quaint yet luxurious family-run Italian restaurant in Los Angeles called Il Ristorante di Giorgio Baldi last Saturday, 25th of September. Reports suggest that after arriving separately at the venue, the two spent approximately two and a half hours at a private section of the restaurant before leaving together.
The Maleficent star became legally single upon parting ways with her husband of twelve years in the month of April 2019. The once-celebrated couple has separated and is undergoing a lengthy legal battle post-divorce.
Since the divorce, this is perhaps the first time that Jolie is making headlines with a prospective new beau. According to certain media reports, she "lights up" whenever she speaks about her growing "friendship" with the singer. The report also added that it is not just Jolie who seems taken with the singer. The Weeknd has allegedly been reported to be "in awe of" the actor.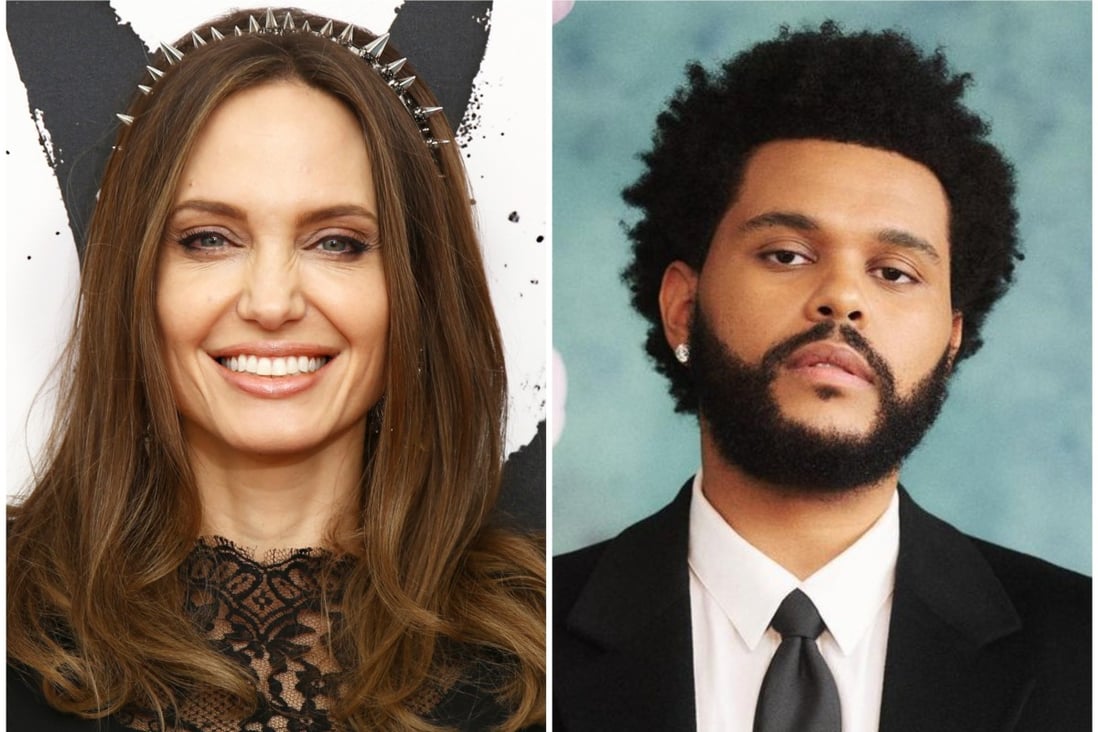 There are still contentions being made about the possibility of their relationship being "romantic". A source allegedly close to Abel (The Weeknd) has informed Page Six that their correspondence may purely be based upon business! The source's exact statement was : "They're clearly not trying to hide the dinner date. He's definitely focused on getting to the movie business. He has the new HBO series he's starring in."
The "Blinding Lights" singer has been previously linked with supermodel Bella Hadid for quite some time and also briefly with pop star Selena Gomez. In August, he confessed to GQ magazine that he is hesitant towards dating women who aren't celebrities because they're not accustomed to the limelight and the perils that come with dating in the public eye.
Though the two are yet to present a statement about the nature of their association, the internet is witness to the immense curiosity and anticipation among their fans! With both having faced the pitfalls of coming out in public about romantic interests in the past, it can only be assumed that we will not get to be privy about the details any time soon.
Edited by Anupama Roy