Kriti Sanon's Club L London Bodycon Dress – A Perfectly Affordable and Stylish Pick for Party-oholics!
Kriti Sanon's recent dressed-up look has certainly caught everyone's attention and become a hot topic of discussion. The actress is having a busy and eventful summer with promotions, shooting for her upcoming film, and attending success parties for movies. Her recent appearance has further solidified her status as a stylish and stunning fashion icon.
Summer is a season of frolicking under the bright sun, and Kriti's fashion choices seem to embrace the vibrant and joyful spirit of the season. Her outfit from the other night has become a point of admiration, as she shows us how to truly love and carry a dress with grace and confidence.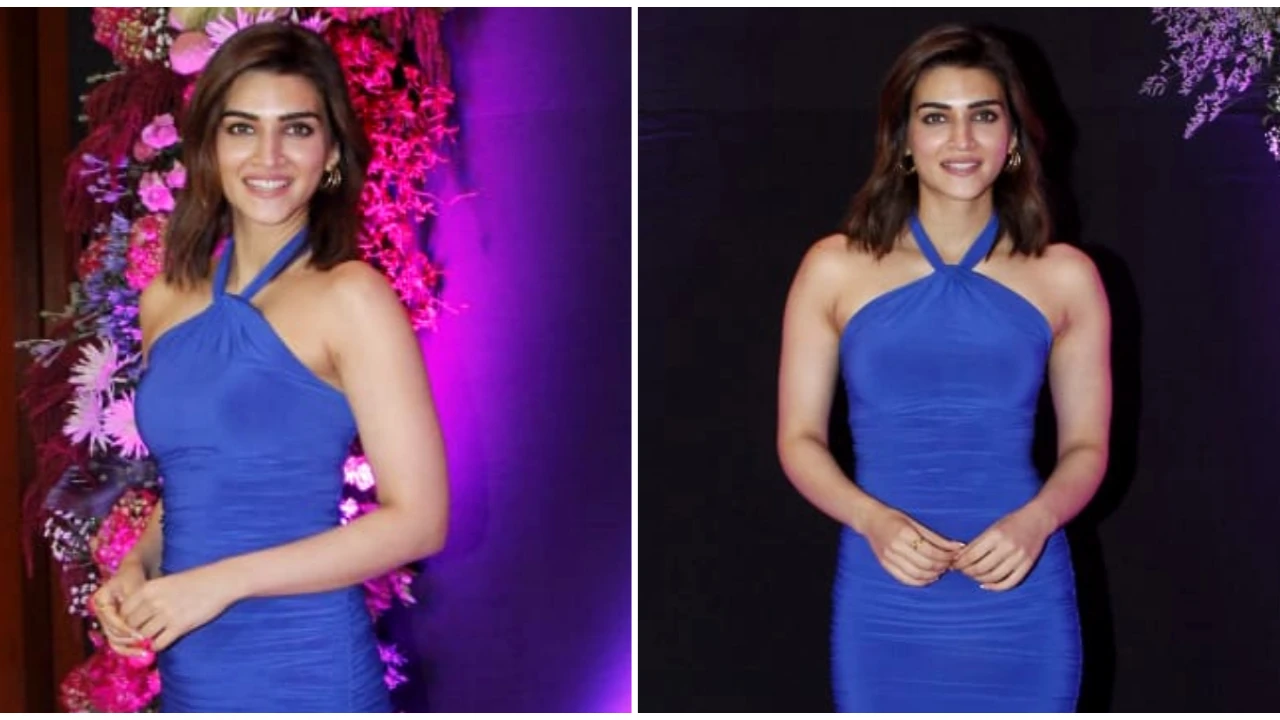 The 32-year-old actress consistently proves her fashion prowess through her impeccable choices and ability to effortlessly dress up for various occasions. Her dressed-up look reflects a perfect blend of style, elegance, and sophistication.
This isn't just another fleeting story of a girl in a dress; rather, it's a celebration of Kriti Sanon's fashion sensibility and her ability to make a lasting impact with her ensembles.
As fans and fashion enthusiasts, we eagerly await more of Kriti's stylish and stunning looks, as she continues to set trends and inspire us with her fashion choices.
Kriti Sanon's 'Serendipity' royal blue dress sounds absolutely jaw-droppingly good, and it's no wonder that it left a lasting impression. The dress's design, featuring a halter neck connected to a knot at the top and center, adds an element of sophistication and intrigue to the ensemble.
The open back detail adds a touch of allure and elegance, creating a perfect balance between modesty and sensuality. The dress's hemline, cut a little above her knees, adds a playful and flirty touch, making it a versatile option for various occasions.
The royal blue color is undoubtedly eye-catching and complements Kriti's radiant complexion beautifully. The color choice, combined with the dress's impeccable design, creates a stunning and captivating overall look.
The 'Serendipity' dress exemplifies Kriti Sanon's ability to embrace bold and fashionable choices, making her a true trendsetter in the industry. Her impeccable style sense and confidence allow her to carry off any outfit with grace and poise.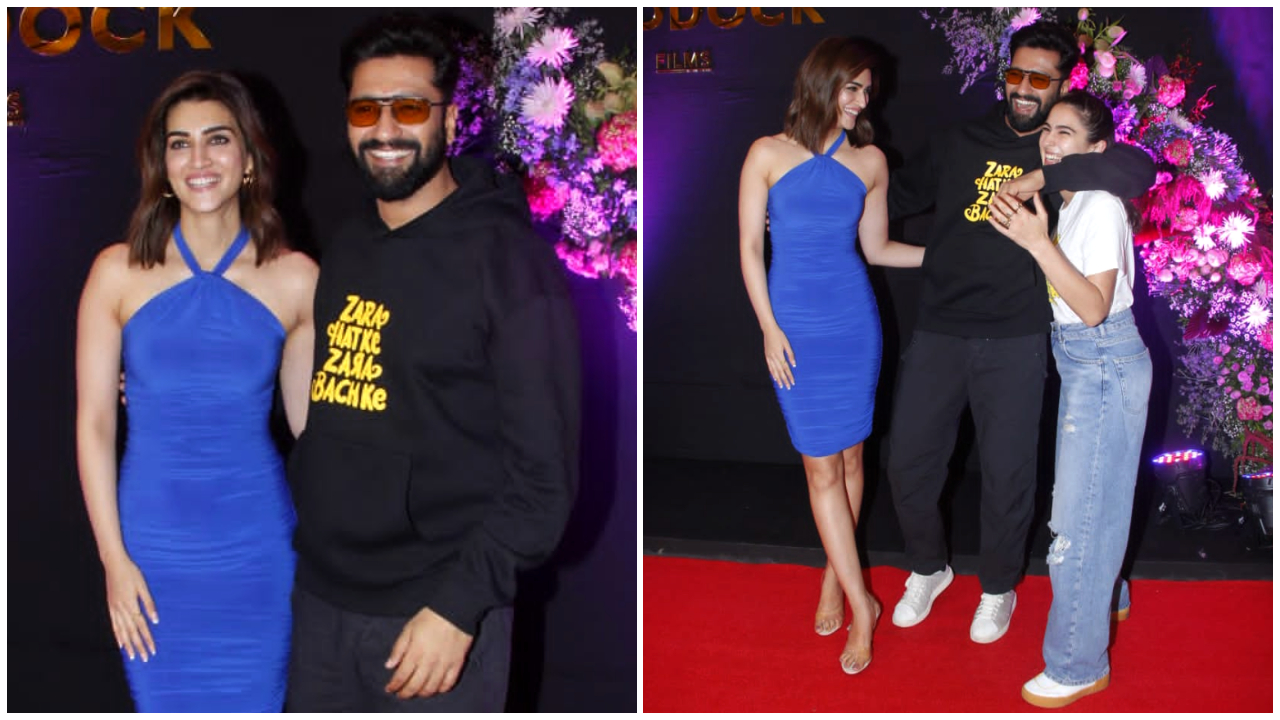 The 'Serendipity' royal blue dress sounds even more stunning with the addition of a ruched look from the bodice down. The premium and stretch jersey fabric used for the ruching adds a touch of luxury and comfort to the ensemble. Ruching is known for its figure-flattering effect, as it hugs and accentuates the curves in all the right places, making it a great choice for a bodycon dress.
Blue dresses, especially in a striking royal blue hue, have a universally flattering appeal. The color complements a wide range of skin tones and adds a pop of vibrancy to any outfit. As you've rightly mentioned, a bodycon dress is a no-error creation, as it effortlessly enhances the wearer's silhouette and exudes confidence and style.
From the ruched detailing to the premium fabric, every aspect of the 'Serendipity' dress seems to come together flawlessly, creating a show-stopping and head-turning ensemble.
For those who love fashion and are always on the lookout for new and flattering styles, this dress is undoubtedly a must-have addition to the wardrobe. The combination of design, color, and fit makes it a versatile and timeless piece that can be worn for various occasions.
The 'Serendipity' royal blue dress, priced at approximately Rs 4,153.81, is an excellent find for its stunning design and reasonable cost. With its versatility and timeless appeal, it offers numerous styling possibilities for various occasions and preferences.
Here are some styling ideas for the 'Serendipity' dress:
Elegant Evening Look: Pair the dress with statement earrings, a sleek clutch, and strappy heels for a sophisticated evening ensemble. Add a touch of glam with a bold red lip color, and you're all set for a night out or a special event.
Boho Vibes: Accessorize the dress with a wide-brimmed hat, layered necklaces, and ankle boots for a bohemian-inspired look. This combination of elements adds a free-spirited and chic touch to your outfit.
Festive Occasions: For festive events, pair the dress with traditional Indian jewelry, such as jhumkas and bangles, to infuse ethnic charm into your look.
The 'Serendipity' dress's adaptable design and rich blue color make it a versatile canvas to experiment with various styles and accessories. From casual outings to formal events, this dress promises to be a go-to choice for a range of occasions.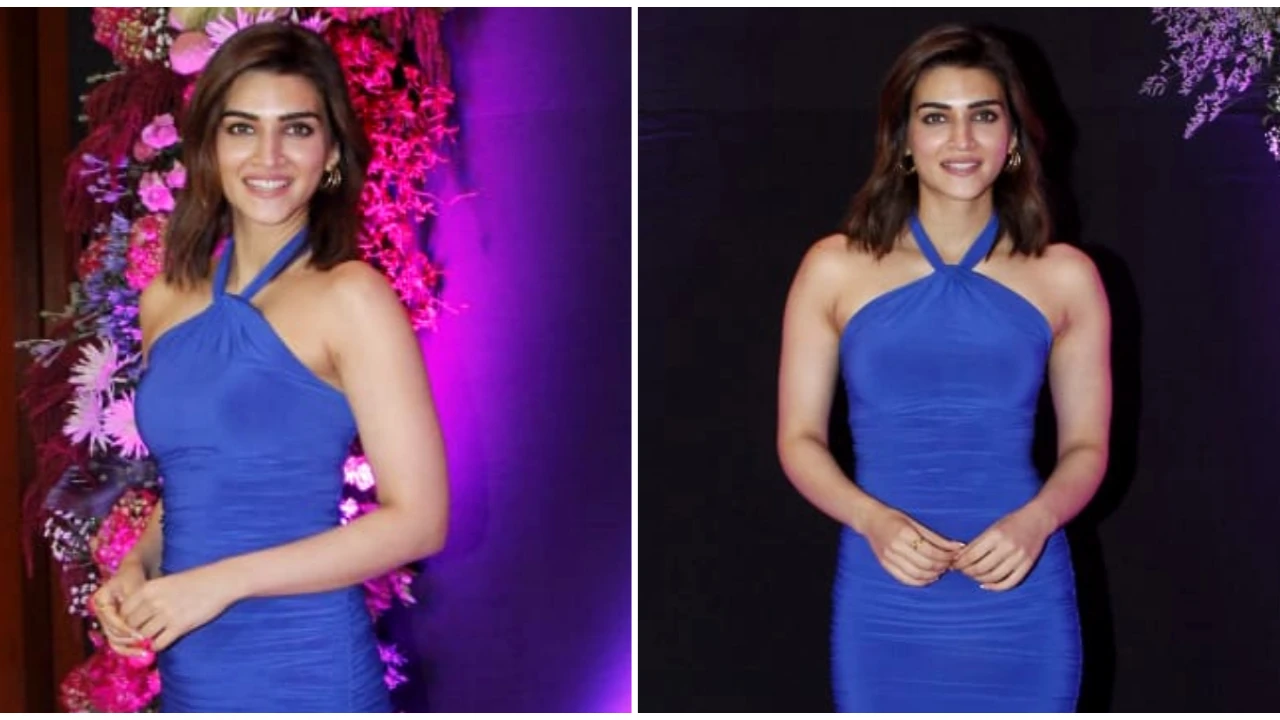 Kriti Sanon's accessorizing for the post-release success bash of Zara Hatke Zara Bachke showcases her impeccable sense of style. The transparent-strap and peep-toe heels add a modern and chic touch to her outfit, while the gold mini hoop earrings bring a classic and timeless element to the overall look. These accessories are undoubtedly eye-catching and complement the dress perfectly.
Kriti's hairstyle and makeup further enhance her flawless appearance. The side part and wavy layers in her hairdo create a soft and elegant look, adding a touch of sophistication to the ensemble. The waterlines of her eyes adorned with kohl accentuate her beautiful eyes, and the nude lipstick completes the makeup with a subtle and natural finish.
This entire look exudes elegance and confidence, making Kriti Sanon the epitome of style at the success bash. The attention to detail in her choice of accessories, hairstyle, and makeup showcases her dedication to looking impeccable at every event she attends.
It's great to take inspiration from celebrity fashion and use it to find the perfect party dress that suits your style and occasion. Here are some tips to help you with your shopping journey:
Embrace Trendy Details: Stay updated with current fashion trends and incorporate trendy elements into your dress, such as ruffles, cut-outs, sequins, or off-the-shoulder styles. Just ensure they align with your personal style.
Focus on Fabric: Pay attention to the fabric of the dress, as it can greatly impact the overall look and feel. Luxurious fabrics like silk, satin, or velvet exude elegance, while lighter materials like chiffon or lace can be perfect for warmer weather.
Consider Length and Hemline: Choose a dress length that suits your height and the formality of the event. Whether it's a short mini, midi, or floor-length gown, ensure the hemline complements your shoes and the overall look.
Pay Attention to Accessories: Pair your party dress with the right accessories to enhance the outfit further. Statement earrings, a clutch bag, and the right shoes can elevate your overall look.
Prioritize Comfort: While style is essential, comfort is equally important. Ensure your dress allows you to move comfortably and enjoy the party without feeling restricted.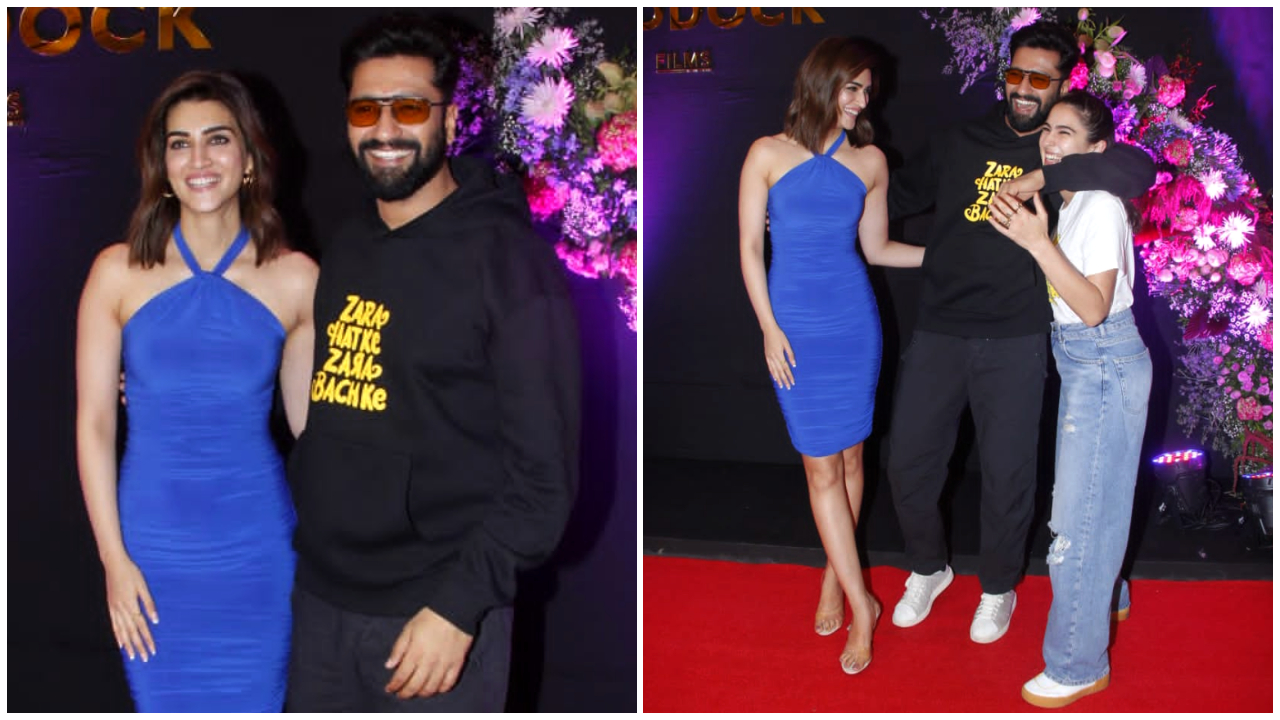 Personalize with Styling: Experiment with different hairstyles, makeup looks, and jewelry to make the outfit uniquely yours and reflect your personality.
Try Before Buying: If possible, try the dress before purchasing to ensure the fit and style are just right for you. If online shopping, check the size guide and return policy.
Remember, the perfect party dress is one that makes you feel confident, beautiful, and ready to have a great time. Happy shopping and enjoy your next party in style!
Kriti Sanon's choice of the blue Anarkali from Neh Store is a testament to the timeless allure of the color blue in the fashion world. The soothing shade of blue has an enduring presence in the fashion industry, and Kriti effortlessly showcases its elegance in this outfit.
In conclusion, Kriti Sanon's blue Anarkali from Neh Store is a stunning representation of the timeless and soothing charm of the color blue in the fashion world. The subtle yet captivating design features make it an alluring choice for any fashion enthusiast. As a cooling drink on a hot day, the color blue has firmly secured its place in the fashion realm, and Kriti's elegant outfit adds to its continued stay in power.