Kareena Kapoor Brings a New Dose of Cool and Positivity in Sporty & Rich Collared Sweatshirt!
Kareena Kapoor Khan's recent morning look, showcasing a combination of bright, white, blue, and more, is an exemplary display of creative styling and fashion-forward choices. T-shirt days have never looked this good, thanks to Bebo's impeccable sense of style and ability to give us lessons on how to stay chic and comfortable throughout the summer.
The ensemble curated by a team of creative folks perfectly highlights Kareena's fashion prowess. By blending various colors and textures together, she creates a look that is both visually stunning and effortlessly stylish.
The fact that Kareena's latest look is fantastic is a testament to her ability to pull off a wide range of styles with ease and grace. Her fashion choices often set trends and inspire countless individuals to experiment with their own wardrobe.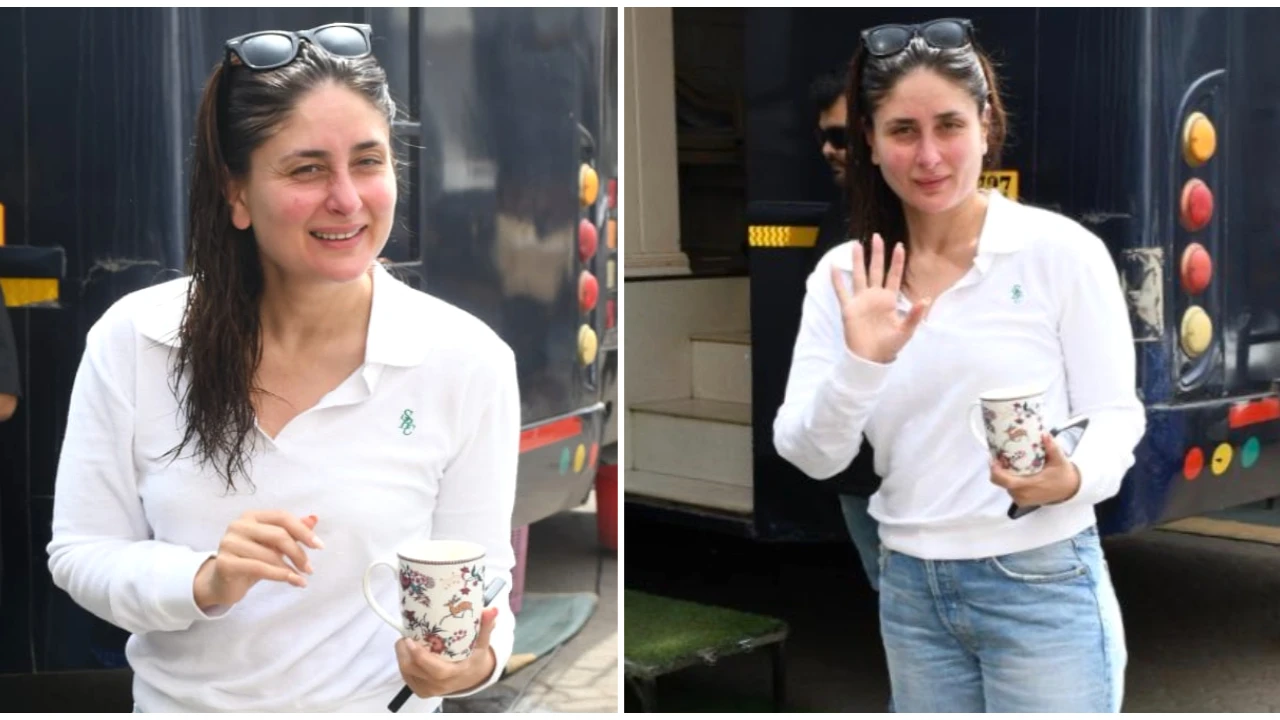 Whether it's bright and vibrant hues, crisp whites, or serene blues, Kareena Kapoor Khan effortlessly embraces a diverse color palette, proving that she can make any shade look stunning.
As the weather gradually shifts, Kareena's fashionable choices serve as a reminder to adapt our preferences accordingly and explore versatile outfits that can easily transition from warm to cool weather.
Indeed, comfort is essential for all the outings you have planned, and the collared number from Sporty & Rich can provide you with that unexpectedly well. Kareena Kapoor Khan's fashion choices have been closely followed and admired by many, and her shoots for The Crew have only added to the excitement and inspiration.
The collared number from Sporty & Rich, chosen by Kareena, is a testament to her ability to effortlessly combine style and comfort. It's a versatile and chic outfit that can be dressed up or down, making it perfect for various occasions.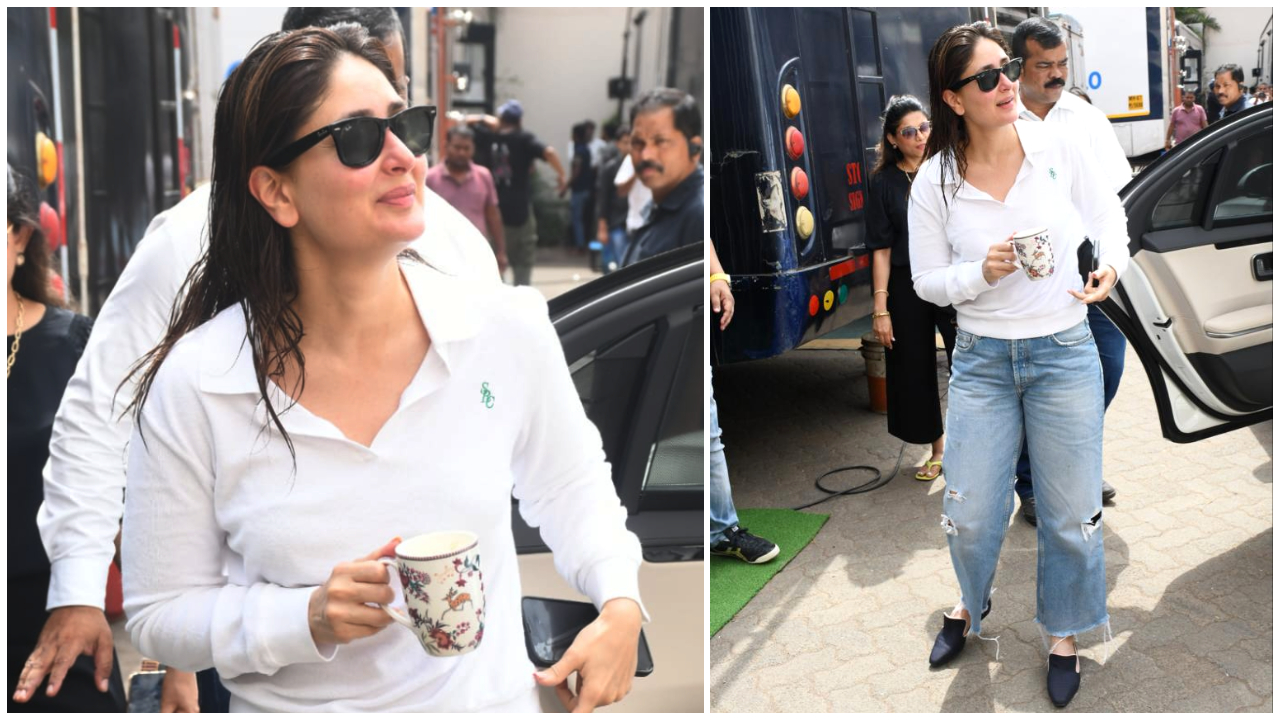 As you religiously take note of Kareena's looks, you'll likely find that her fashion choices always strike a balance between being on-trend and timeless. Her ability to pull off various outfits with grace and confidence makes her a style icon for many.
With her regular appearances on shoots for The Crew, Kareena continues to showcase her fashion prowess, providing us with valuable fashion lessons along the way.
Kareena Kapoor Khan's casual outfit, featuring an Amanda polo piece designed from cotton, showcases her ability to effortlessly rock simple yet stylish ensembles. The choice of a cotton polo shirt exudes comfort and ease, making it a perfect go-to option for casual outings.
Cotton is a breathable and lightweight fabric, ideal for warmer weather or relaxed occasions. Kareena's fashion choices often emphasize comfort while maintaining a sense of elegance and sophistication.
By opting for a minimalistic piece like the Amanda polo, Kareena demonstrates that sometimes, less is more. The beauty of a simple outfit lies in its versatility, as it can be effortlessly dressed up or down with the right accessories and styling.
Her choice of cotton fabric also highlights her appreciation for natural and sustainable materials, aligning with the growing trend of conscious fashion choices.
Kareena Kapoor Khan's love for jeans was on full display with her recent OOTD, where she rocked a ripped and light blue pair. The combination of jeans and a casual tee is a classic yet stylish choice that suits various occasions and reflects her effortless fashion sense.
To complete her look, she opted for a pair of black loafers with a white contrast border, adding a touch of sophistication to the ensemble. Loafers are not only comfortable but also versatile, making them a perfect choice for a chic and relaxed outfit.
Kareena's black sunglasses are a recurring favorite in her accessories collection. They add an element of cool and mystery to her look while protecting her eyes from the sun. Her affection for them reflects their timeless appeal and their ability to elevate any outfit.
The actress embraced a no-makeup look with her wet hair, showcasing her natural beauty and confidence. Going makeup-free allows her radiant complexion to shine through and complements her casual and relaxed OOTD.
Kareena Kapoor Khan's OOTD featuring ripped jeans, black loafers, and black sunglasses is a perfect blend of style and comfort. Her love for jeans, the timeless appeal of her sunglasses, and her chic choice of loafers sign off the outfit with flair. Her no-makeup look and wet hair add a touch of effortless beauty to the overall appearance. Kareena's fashion choices continue to inspire and resonate with her fans, making her a true style icon.
Showering attention on the Rs 18,185.68 polo sweatshirt can be a worthwhile investment for several reasons. It serves as a versatile and stylish addition to your wardrobe, making it easier to create various outfit combinations.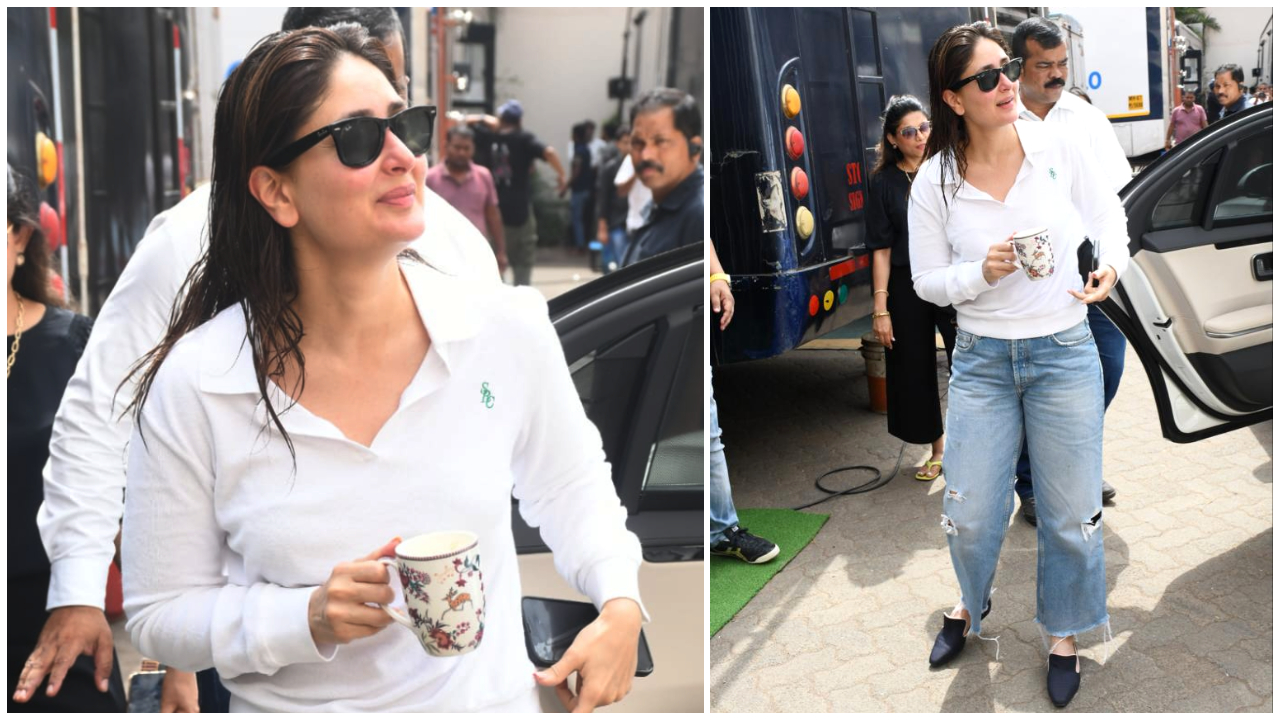 The polo sweatshirt's design and style make it suitable for both casual and semi-formal occasions. Its classic silhouette allows it to be dressed up or down, making it perfect for a wide range of outfit pickles.
Pairing the polo sweatshirt with different bottoms such as shorts, skirts, and pants gives you the flexibility to create multiple looks with ease. Whether you want a relaxed and laid-back ensemble or a more polished and put-together outfit, the polo sweatshirt can adapt accordingly.
Choosing materials like cotton or its blends for the sweatshirt is essential for comfort. These materials allow for sufficient airflow, ensuring that you stay comfortable and cool throughout the day. Fleece or heavy fabrics can cause discomfort and overheating, especially in warmer weather.
The polo sweatshirt's price might be on the higher side, but its quality, style, and versatility make it a valuable addition to your wardrobe. Investing in a high-quality sweatshirt ensures its longevity and durability, allowing you to enjoy its benefits for a long time.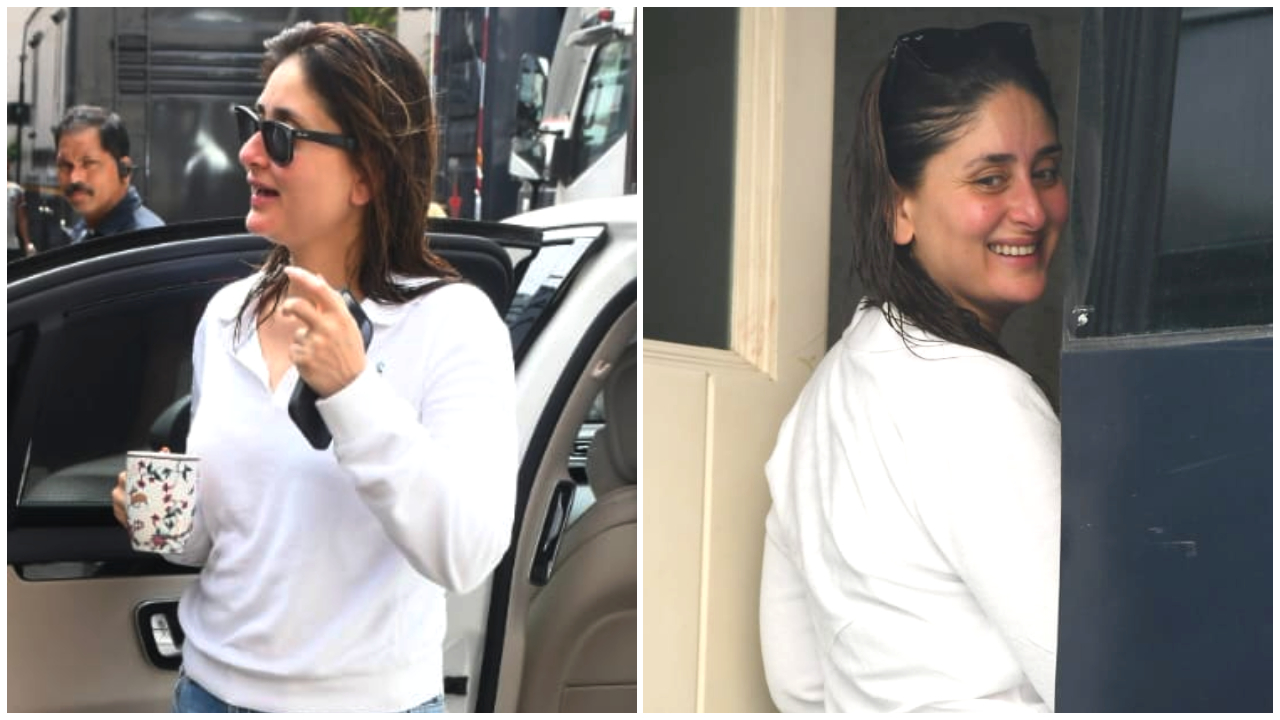 In conclusion, the Rs 18,185.68 polo sweatshirt is worth your attention due to its versatility, style, and the ability to pair it with various bottoms for different outfit combinations. Opting for materials like cotton or blends ensures comfort and breathability, making it an excellent choice for different weather conditions. A well-made and stylish sweatshirt like this can become a staple in your wardrobe, providing you with countless outfit options and long-lasting wear.