Sports
David Warner Reacts To Kane Williamson's Post
Ahead of SRH's final match of 2021 IPL match, Kane Williamson, the captain of the 'Orange Army,' shared a photo on Instagram. The complete team is pictured in a huddle, yet one player appears to be absent. It's David Warner, as you may have surmised. The 14th season was a difficult one for the Hyderabad franchise, according to Williamson, and there were many lessons to be learned. 
Team Sunrisers Hyderabad, the 2016 IPL winner has had a difficult year. The top-notch team only won three of their fourteen matches, putting them in last place.
The SRH captain also expressed gratitude towards his teammates, support staff, and fans for their support. "A tough season with plenty of lessons. Always a pleasure playing with these guys. A special mention goes to the team, the staff, and especially the supporters", Williamson said. This post also drew a response from Warner himself.
Williamson had not posted a photo with Warner, according to Warner. Warner commented, "No pic with me in there, thought we were so tight", followed by a series of emojis.
In the 14th edition of the IPL, David Warner's non-selection in the Sunrisers Hyderabad (SRH) playing XI has taken centre stage. Warner was stripped of his captaincy and was later dropped from the SRH Playing XI. The Australian left-hander was then left behind at the team hotel for the match against the Rajasthan Royals (RR).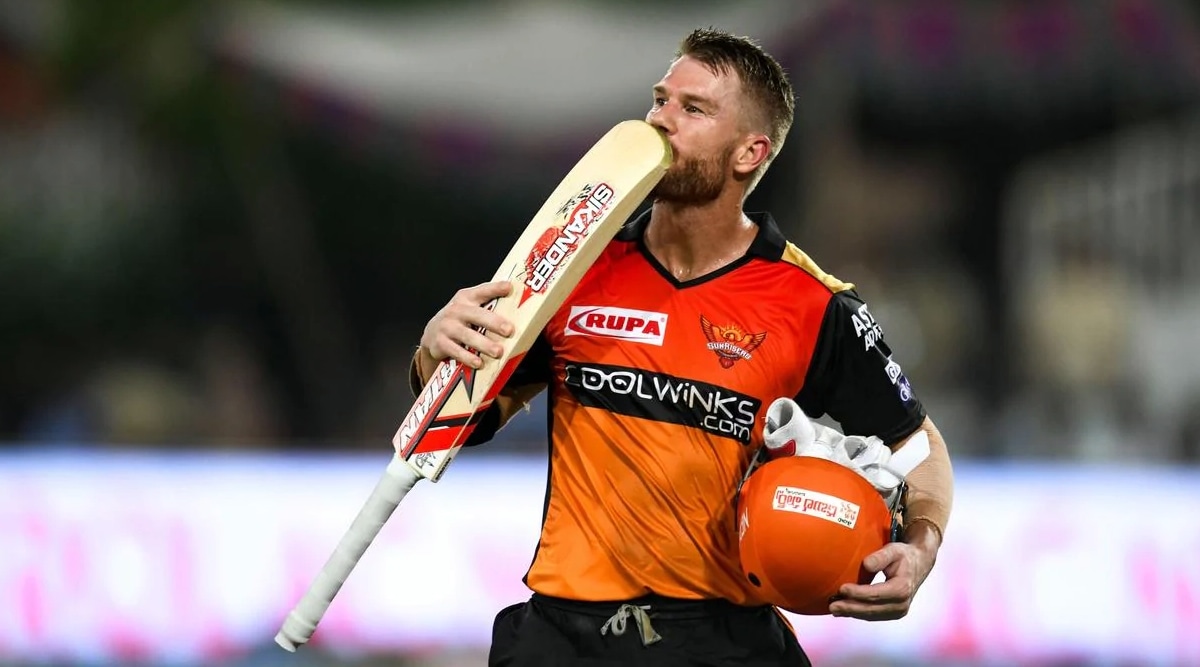 David Andrew Warner is a former captain of the Australian national cricket team and an international cricketer from Australia. David Warner captained SRH to their first tournament victory in 2016. He is one of the most destructive openers across formats. With 848 runs at a strike rate of 151.42, he was the team's second-highest run-scorer in their title-winning effort.
He also had a fantastic IPL season in 2017, hitting 692 runs in 12 matches, and he came back strong in 2019. He led Sunrisers Hyderabad to third place on the points table in the 2020 IPL and will be seeking to win the title in 2021. Warner has also amassed 4 hundred and 50 fifties in the Indian Premier League.
Warner has also won the Orange Cap award three times, making him the only player in IPL history to do so. In 2016, Warner also guided the SRH team to their first and only IPL championship. Despite being a record-breaker, David Warner was dropped from the team in the second half of the IPL 2021.
When asked about what went wrong this season in a recent interview, Warner said that he was not given a reason for being replaced as SRH captain. Though he was seen supporting his team as a spectator. David Warner did not have a fantastic Indian Premier League season in 2021.
Warner was replaced as captain by Kane Williamson midway through the season, and the Australian opener was relegated to the bench for the remainder of SRH's fixtures, except for a couple of matches in the UAE as the season re-started. In terms of the team, aside from David Warner, there was not a single player who contributed to the team and played well.
This year's team appeared to be lacking in every way. Their fans have been quite dissatisfied with them. David Warner, the Australian opener, revealed his favourite IPL experiences with Sunrisers Hyderabad (SRH) on Sunday, implying that he has parted ways with the franchise ahead of the upcoming season.
Multiple franchises have expressed interest in David Warner ahead of the 2022 IPL auction, as his seven-year spell with Sunrisers Hyderabad is coming to an end. With the blockbuster auction approaching, speculation is widespread as to which club Warner will join.
According to reports, the Australian batter will spark a bidding war and has already been approached by a number of teams ahead of the IPL 2022 season. 
Warner took to Instagram to offer a touching post that contained flashes of his time in the Orange Army.
Edited by Anupama Roy