As we are advancing to the technological era, it has become easy for people to pass nasty comments to whatever things people do. It has become easy for people to sit behind the screen and pass the poison through social media handles. Likewise, many of the celebrities are trolled for trivial things and also many actresses are being trolled for their pregnancies. They are being brutally trolled for their marriage decisions and their pregnancy announcements.
Here are the actresses who were trolled for their pregnancy announcements:
1) Natasha Stankovic
"DJ Wale Babu" fame Natasha was brutally trolled when she announced her pregnancy immediately after her marriage with Indian Cricketer Hardik Pandya. On Jan 01, 2020, Hardik Pandya announced his engagement with Natasha. Later, during Lockdown 2020, they announced their marriage and the news of Natasha's pregnancy on 31st May 2020. On July 30th, the couple welcomed their little prince. Natasha's pregnancy had provoked netizens as they brutally trolled her for being pregnant before marriage. However, the couple ignored trolls and started their lovely journey of parenthood.
2) Dia Mirza
On Feb 15, 2021, Dia Mirza and her husband Vaibhav Rekhi decided to be forever with each other. After 1.5 months, On April 2021, Dia announced her pregnancy by posting a picture wearing a bezzy dress and cradling her baby bump with her hands. However, she was also brutally trolled; people thought that the couple had decided to tie the knot due to their pregnancy, but Dia gave a savage reply by saying that they were getting married even before knowing about their pregnancy. Dia Mirza was the second runner-up at the 2000 Miss India pageant after Priyanka Chopra and Lara Dutta. 
3) Neha Dhupia
It was on May 18, 2018, that Neha Dhupia and Angad Bedi broke the internet by announcing their marriage. Neha was pregnant during her wedding. Later in August 2018, the couple announced Neha's pregnancy. She was similarly brutally trolled for being pregnant before marriage. Neha Dhupia and Angad Bedi welcomed their doll, whom they named Mehr Dhupia Bedi. 
4) Amrita Arora Ladak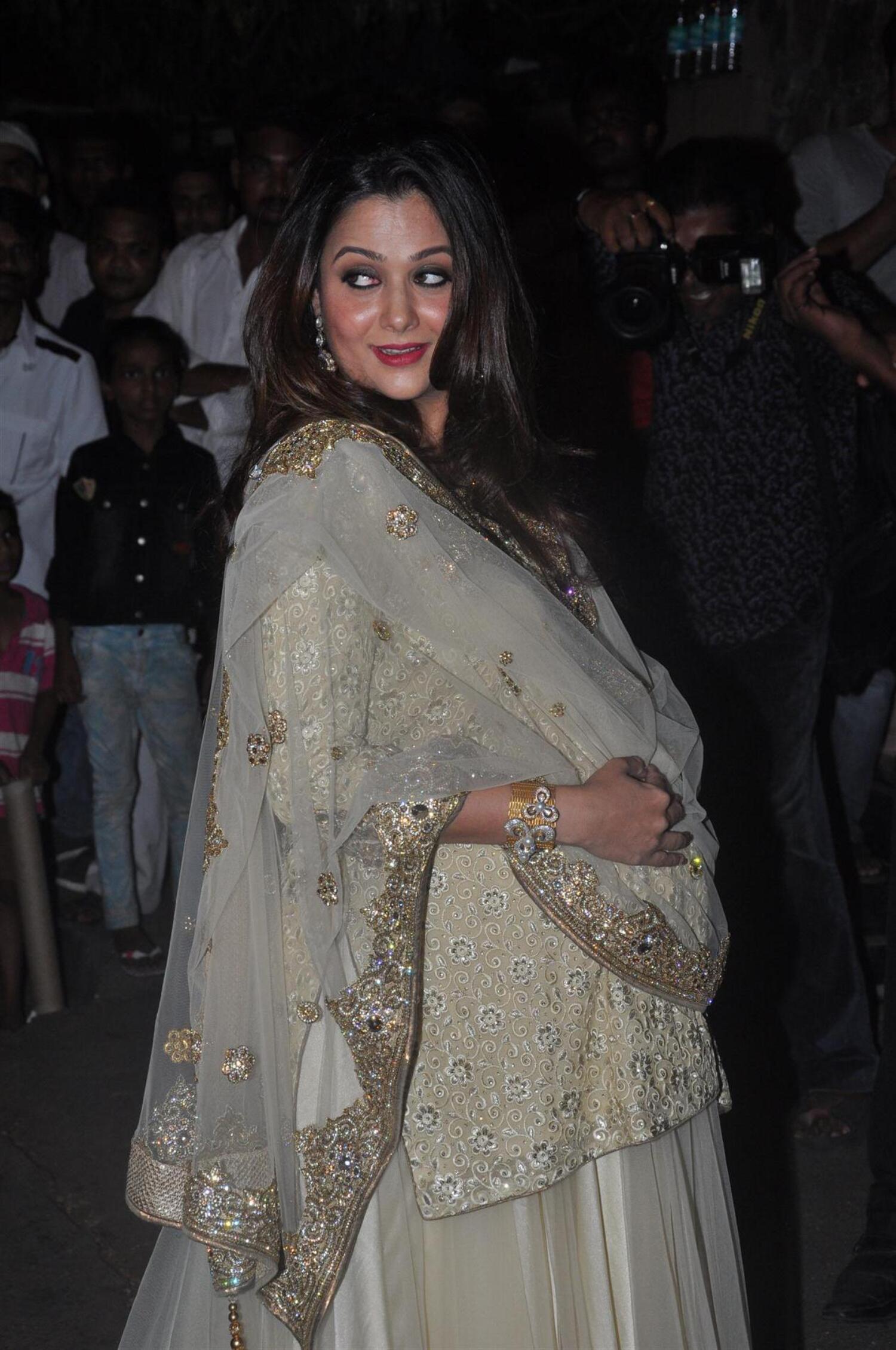 Amrita Arora got married to businessman Shakeel Ladak on March 4, 2009. They tied knots in two rituals. They had a Christian wedding in the morning and Nikaah in the afternoon. A few months after the wedding, Amrita announced her pregnancy. She was trolled for planning a family in haste. On February 5, 2010, she was blessed with a baby boy before completing her one year of married life. 
5) Amy Jackson
Amy Jackson surprised everyone by announcing her engagement with her boyfriend George Panayiotou on New Year 2019. They further left everyone in shock by announcing Amy's pregnancy in March 2019. She was trolled for being pregnant before marriage. She announced that she was 15 weeks pregnant with her fiancé. The couple was blessed with a baby boy, Gabriel. 
6) Kalki Koechlin
After a failed wedding with the director Anurag Kashyap. Kalki has been dating pianist, Guy Hershberg from Jerusalem, Israel. They were dating until Kalki announced her pregnancy on September 29, 2019. She revealed that she was expecting her first child with her boyfriend. Netizens couldn't keep quiet and broke the silence by trolling her for her relationship and even asked her Where is your husband?
7) Celina Jaitley
In July 2011, Celina Jaitley married her Dubai-based Austrian boyfriend, Peter Haag. In November 2011, she announced her first pregnancy announcement and was also blessed with twins. Celina later in 2017, also welcomed another set of twins but unfortunately her child Shamsher couldn't survive due to a heart attack. Netizens trolled her for her pregnancy before marriage.
8) Konkona Sen Sharma
Konkana Sen Sharma married Ranvir Shorey on September 3, 2010. The couple announced their pregnancy soon after the wedding. They were blessed with a baby boy on 16th March 2011. The couple divorced in 2020.

Edited by Anupama Roy