Cinema
Top 10 IMDB Rated Indian Movies
Since 1913, when the first Indian movie was made and up till now there have been plenty of Indian movies been made. But do you wonder which are the top rated Indian movies. Well fear not because we have just the thing for you. Here is the list of top 10 IMDB rated Indian movies. 
1. Nayakan (1987) [Rating: 8.5/10]
Mani Ratnam wrote and directed the 1987 Tamil-language gangster film Nayakan. It follows the transformation of Velu, an ordinary slum dweller, into a feared don over the course of his life.
Nayakan is loosely based on the life of Varadarajan Mudaliar, a Bombay underworld don, and the American film The Godfather (1972). Filming began in late 1986, with most of the action taking place in Madras and, to a lesser extent, Bombay.
Nayakan was released on Diwali Day, October 21, 1987. The film was a critical and commercial triumph, playing in theatres for almost 175 days. It was named one of TIME's "100 Best Films of All Time" and CNN-"100 News18's Greatest Indian Films of All Time." Dayavan was a Hindi remake of the film (1988).
2. Pariyerum Perumal (2018) [Rating: 8.5/10]
Pariyerum Perumal, Mari Selvaraj's directorial debut, is a 2018 Indian Tamil language drama film produced by Neelam Productions and directed by Mari Selvaraj. Kathir and Anandhi star in the key roles, with Yogi Babu and G. Marimuthu providing assistance.
It follows Pariyan (Kathir), a young man from an oppressed caste who enters law school full of optimism and falls in love with Jothi Mahalakshmi (Anandhi), a woman from a higher caste, much to the annoyance of Jothi's family. After being tormented by them, he comes to terms with the realities of caste oppression and discrimination.
As the film highlights the lives of people in the region, the major shooting took place in Tirunelveli and Thoothukudi.
3. Anbe Sivam (2003) [Rating: 8.5/10]

Anbe Sivam is a 2003 Indian Tamil comedy-drama film directed by Sundar C. and produced by Lakshmi Movie Makers K. Muralitharan, V. Swaminathan, and G. Venugopal. Kamal Haasan wrote the screenplay, and Madhan contributed the lines.
Haasan, R Madhavan, and Kiran Rathod lead in Anbe Sivam, with Nassar, Santhana Bharathi, Seema, and Uma Riyaz Khan playing supporting roles. The film tells the story of Nallasivam and Anbarasu are two individuals with very different personalities who go on a journey from Bhubaneswar to Chennai.
4. C/o Kancharapalem (2018) [Rating: 8.5/10]

Telugu-language anthology C/o Kancharapalem was written and directed by debutant Venkatesh Maha and released in 2018. 'Suresh Productions' was founded by Rana Daggubati and produced by American filmmaker Praveena Paruchuri.
Most of the non-actors are from Kancharapalem, where the film takes place. From the audience as well as a majority of movie critics, the film received positive reviews. Zee Cine Awards Telugu 2019 awarded the film with the Best Critic Movie award.
The plot revolves around four couples who are separated by age, religion, caste, and class in the small town of Kancharapalem. It also demonstrates how life and time play an important influence in the fate of the four couples who defy social conventions in the name of love.
5. Gol Maal (1979) [Rating: 8.5/10]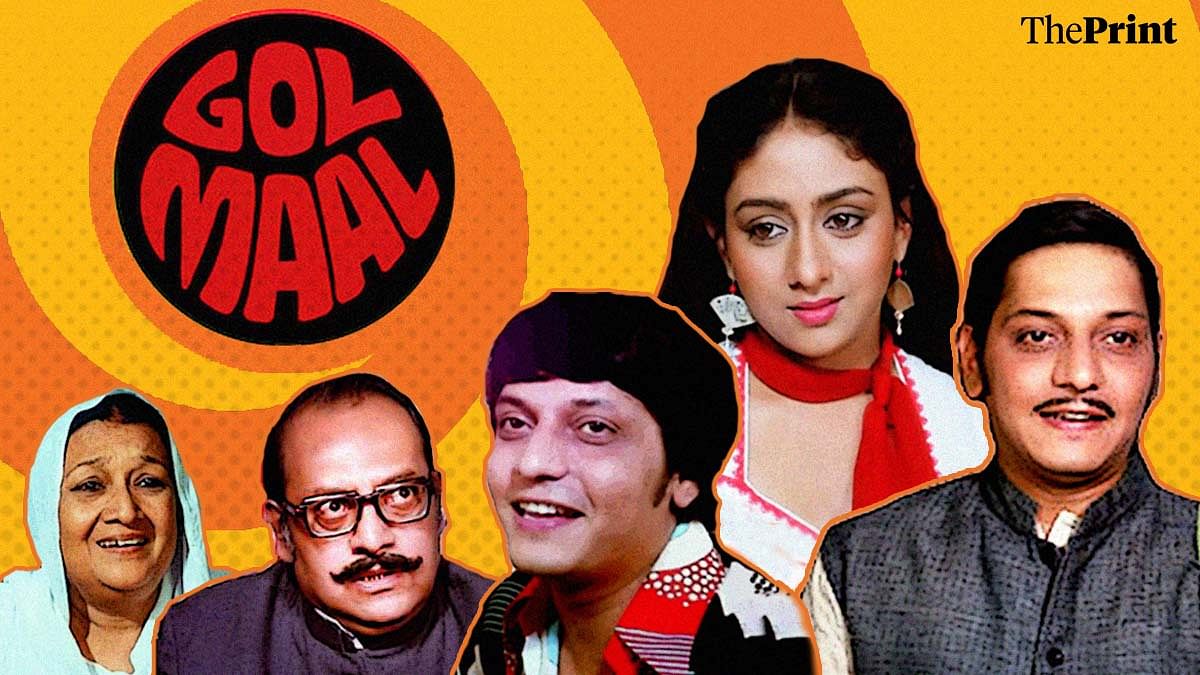 A 1979 Hindi-language comedy film directed by Hrishikesh Mukherjee, Hanky Panky was written by Sachin Bhowmick and Rahi Masoom Raza. N.C. Sippy produced it, with music by R. D. Burman, who also composed the score for the film.
Critics praised the film and it won several awards. Thillu Mullu (1981), Aasegobba Meesegobba (1990), Simhavalan Menon (1995), and Rasa Rahasak (Sri Lanka) were all remakes of the film. 
Bol Bachchan (Hindi) and Masala (Telugu), both released in 2012 and 2013 respectively, were both inspired by this film.
6. Pather Panchali (1955) [Rating: 8.5/10]

In 1955, Satyajit Ray directed and wrote the Bengali epic drama Pather Panchali for the West Bengal government. It is Ray's directorial debut and is based on Bibhutibhushan Bandyopadhyay's 1929 Bengali novel of the same name. Subir Banerjee, Kanu Banerjee, Karuna Banerjee, Uma Dasgupta, and Chunibala Devi appear in it.
Pather Panchali, the first film in The Apu Trilogy, depicts the protagonist Apu's (Subir Banerjee) and his elder sister Durga's (Uma Dasgupta) childhood, as well as their poor family's harsh village life. Due of funding problems, the film's production was interrupted and it took nearly three years to complete.
A limited budget, amateur actors, and an inexperienced crew all contributed to the film's inexperience. The chief minister of West Bengal and the prime minister of India attended a special screening of the film.
7. The World of Apu (1959) [Rating: 8.5/10]
Satyajit Ray wrote and directed the 1959 Indian Bengali-language epic drama film Apur Sansar, also known as The World of Apu. In the early twentieth century, a young Bengali named Apu grows up on the Indian subcontinent. Bibhutibhushan Bandopadhyay's Aparajito, the second half of the novel, is the inspiration for the film's storyline.
8. Kireedam (1989) [Rating: 8.5/10]

Kireedam is a 1989 Malayalam-language action drama film directed by Sibi Malayil and written by A. K. Lohithadas.
Sethumadhavan (Mohanlal) is a Malayali youth whose goals and dreams are crushed by a combination of fate and human falling. It looks at how society typecast people and forces them to play certain roles whether they like it or not.
On July 7, 1989, Kireedam was released. At the box office, it was a huge commercial success. Kireedam was remade in Telugu as Rowdyism Nasinchali (1990), Kannada as Modada Mareyalli (1991), Hindi as Gardish (1993), Bengali as Babar Adesh (1995), Bengali as Nayak-The Real Hero (2005), and Tamil as Kireedam (2007) It was the second Indian film, after Anuraga Aralithu, to be remade in six different languages in 2007.
9. Manichitrathazhu (1993) [Rating: 8.5/10]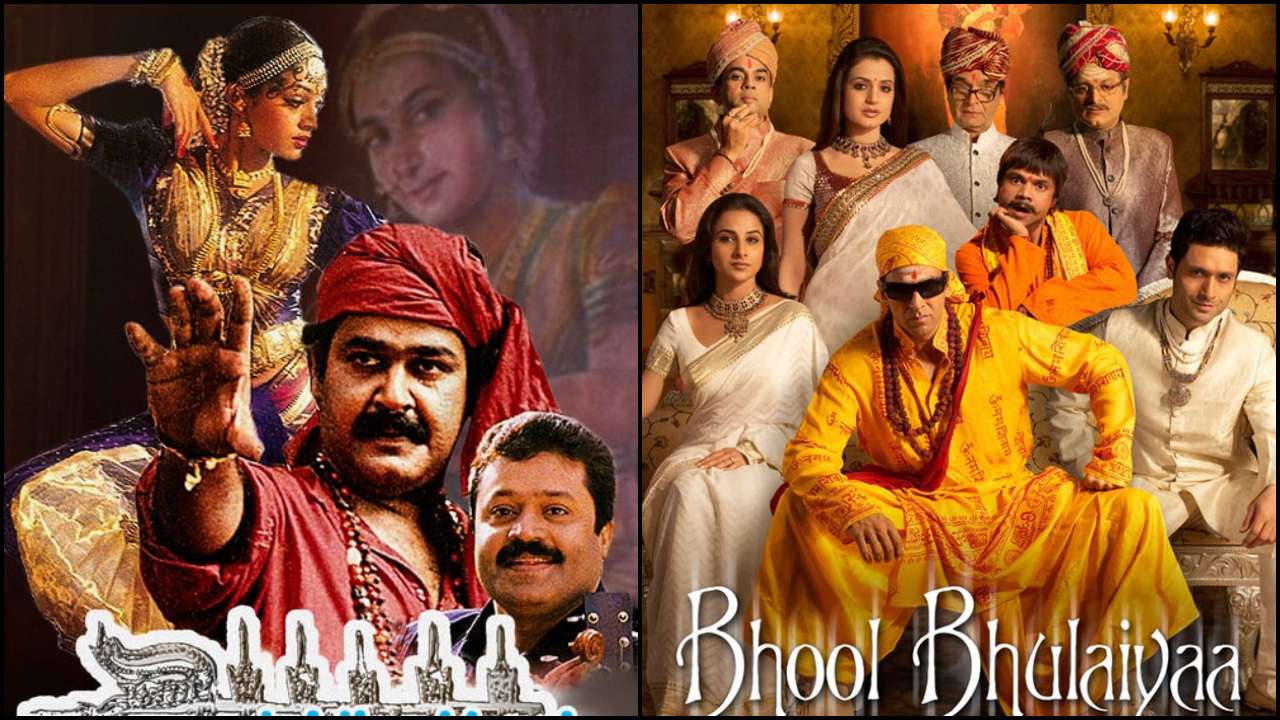 Manichitrathazhu (The Ornate Lock) is a 1993 Indian Malayalam-language epic psychological thriller film directed by Fazil and produced by Swargachitra Appachan. The story is based on a catastrophe that occurred in the 19th century in the Alummoottil tharavad, a central Travancore family.
The film dealt with a unique subject that was not widely explored in Indian cinema at the time. In one release theatre, the film ran for 319 days. Manichitrathazhu was adapted in four languages, all of which were commercially successful: in Kannada as Apthamitra, which was remade in Tamil as Chandramukhi, in Bengali as Rajmohol, and in Hindi as Bhool Bhulaiyaa. In 2013, Priyadarshan directed Geethaanjali, which featured Mohanlal repeating his role as Dr. Sunny Joseph. Manichitrathazhu is regarded as one of the best Malayalam films ever made, with a cult following.
10. Natsamrat (2016) [Rating: 8.4/10]

Natsamrt (roughly translated as The Actor King or The King of Theater) is a 2016 Indian Marathi-language drama film starring Nana Patekar. The film explores the terrible family life of a stage actor who has retired from acting but cannot forget his fond memories of theatre on the stage, based on a play by the same name written by playwright Kusumagraj.
It is directed by Mahesh Manjrekar and produced by Nana Patekar and Vishwas Joshi. The film was released in India on New Year's Day of 2016, and it was the highest-grossing Marathi film at the time until Sairat overtook it. In Gujarati, the film was remade as Natsamrat in 2018, while it is currently being remade in Telugu as Rangamarthanda.
Edited by Urvashi Gupta