Justin Bieber

and Hailey Baldwin's relationship seems like a whirlwind of a romance that has seen its fair share of ups and downs and promises a future full of sensational gossip! The young couple started their life as a married couple quite young. It was in the year 2018 that the two celebrities abruptly decided to tie the knot.

Bieber and Baldwin have always been very public about their romantic endeavours – be it with each other or with their long lists of ex-lovers. Whereas their habit of public display of affection (p.d.a) has at times proved to have quite a positive influence on their image, on the other hand, they've both been on the receiving end of sharp criticism and ridiculous trolling all over the internet as well as in real life.
Let us look at a trajectory of the Bieber-Baldwin love affair which has allegedly been budding for a decade:
2009 :
The pair first met in the year 2009 when thirteen-year-old Hailey Baldwin was first introduced to fifteen-year-old Justin Bieber by her father Stephen Baldwin, on the sets of the Today Show where the latter was performing. Although quite young, at this time, Bieber had already shot to fame upon releasing his first music album called My World. The two did not quite get along very well initially and later recalled their first meeting to be quite "awkward".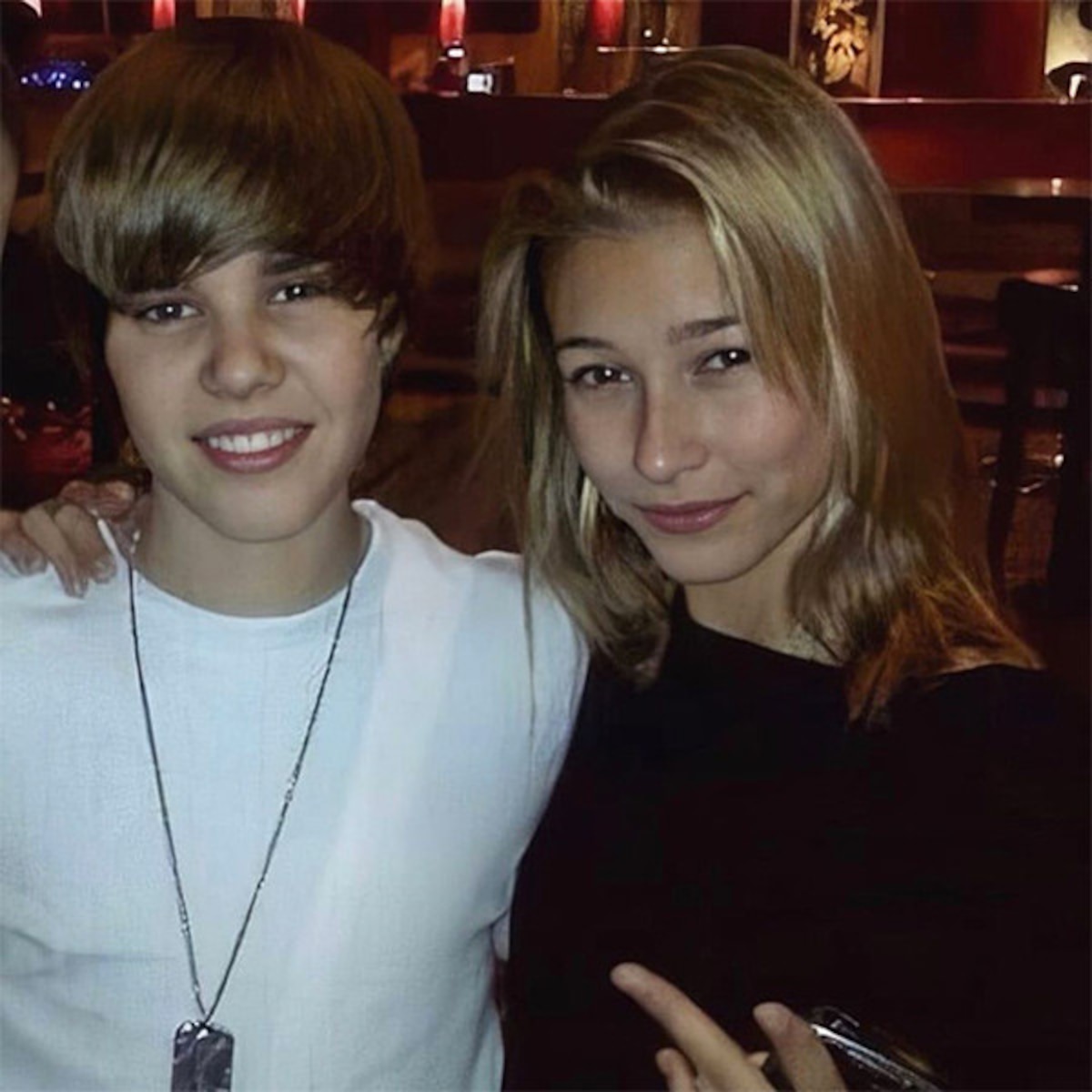 2011 :
2011 was the year when (#JELENA) Selena Gomez and Justin Bieber were the most shipped young couple in the world. According to reports, that year in the month of February, the Baldwin family was invited to the Justin Bieber: Never Say Never movie premiere in Los Angeles. Things were allegedly still platonic between Hailey and Bieber during this period of time.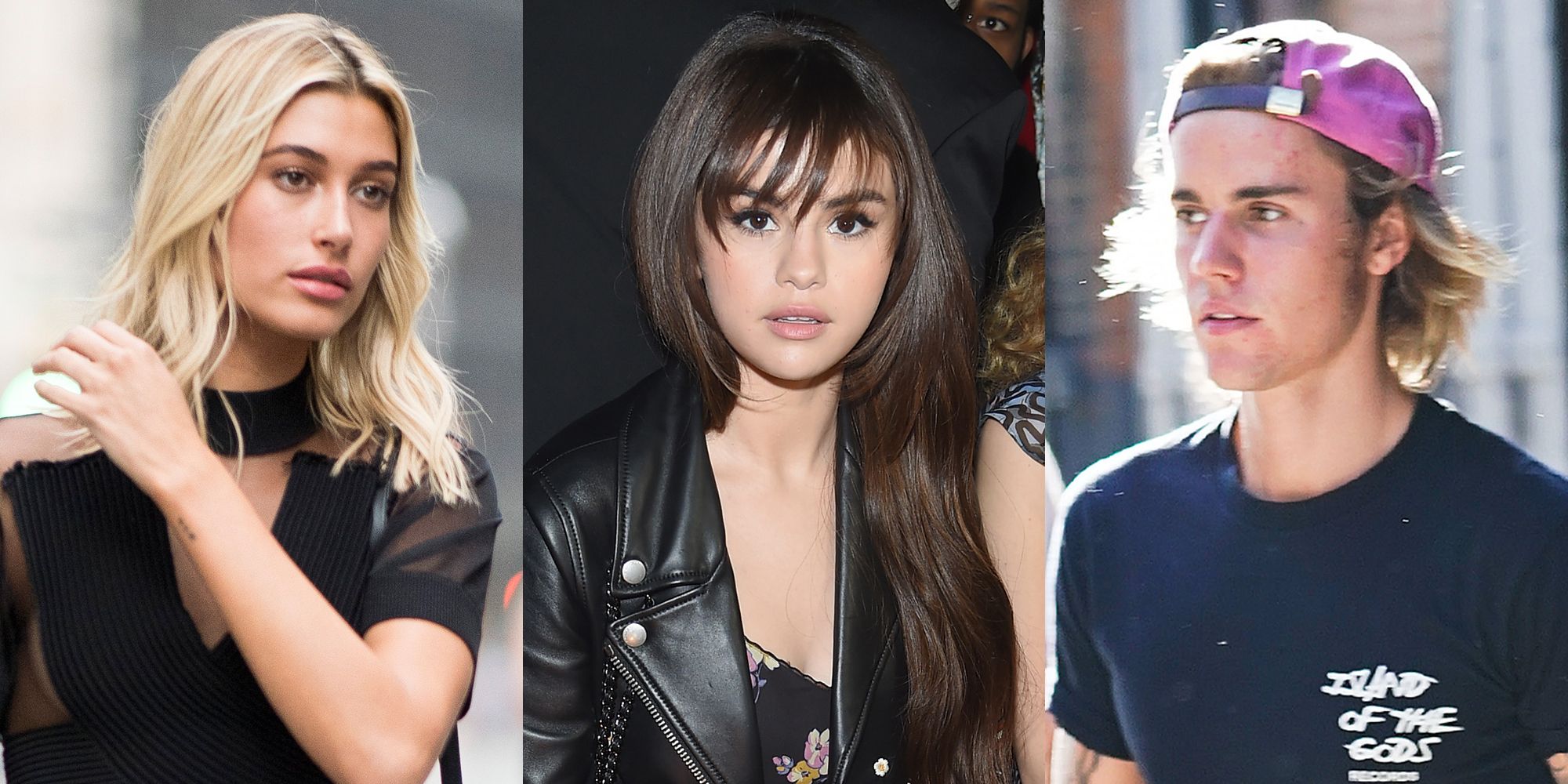 2014 :
The two were apparently reintroduced by their mutual friend Kendall Jenner at an intimate event hosted in Los Angeles. After breaking up with Selena Gomez, Bieber was seen noticeably posting multiple photographs on Instagram of himself with Hailey by his side. For quite a while he denied all relationship rumours being spread on the media. He even went on to post their picture on the 'Gram with a caption that read "People are crazy. I'm super single and this is my good friend u would know otherwise."
Later in the year 2020, during a live session on facebook, Hailey decided to reveal that they had shared their first kiss in 2014. Allegedly, because she was only seventeen, her parents were not enthusiastic about her getting involved romantically with Bieber, therefore compelling the two to keep their fling under the wraps.

2015:
In March 2015, according to Hollywoodlife.com, Hailey wished for Bieber to share his 21st birthday along with her; however, she was really hurt when the popstar decided to ditch her for his former fling Yovanna Ventura. She proceeded to briefly unfollow him on social media but they later reconciled and were spotted hanging out with friends only a month later.
The lovebirds were getting deeply involved with each other and their feelings were quite strong to hide anymore when Hailey joined the Bieber family on vacation! It was the end of 2015 that the two decided to ring in the new year by publicly sharing a passionate kiss and making their relationship official by posting photographs on Bieber's Instagram account.
Confusing millions of followers, Hailey Baldwin abruptly decided to take back claims of their exclusivity as a couple in an interview the following month. According to reports, she said "We are not an exclusive couple. He's about to go on tour. Relationships at this age are already complicated, but I don't like to talk about it because it's between me and him."

2016 :
Although there was no official declaration of a breakup, they had clearly broken up because according to People's magazine Justin was seen dating American model Sofia Richie, who was not fond of Baldwin. Later in an interview with Vogue magazine in 2019, Hailey revealed that they parted ways on really bad terms. She said, "Fizzled would not be the right word – it was more like a very dramatic ex-communication." It got so bad between them that apparently, one would leave the room if the other entered.

2018 :
The year 2018 proved to be a miraculous year for the couple as they reunited at the VOUS church conference after exchanging texts about the Jimmy Fallon Show where Hailey had been a guest in late April that very year. Only a few days later, the two were all over each other and were spotted making out in Brooklyn, New York. Soon after, they wedded each other in an intimate courtroom marriage and decided to host an elaborate wedding the following year and have been inseparable since!
The duo has not been shy when it comes to discussing the ups and downs of their love life in the public eye. They've both been extremely candid about their shared struggle and hardships.
Very recently, Mrs Hailey Bieber shared her experience as a wife in an interview with Hillsong Church's Youtube channel saying "We went through a lot in the first 6 or 7 months of our marriage. There was a lot going on with Justin's health and you know for me taking on a responsibility like that was tough but I also just know that God would never put me… in a situation that I couldn't handle." She added, "I've watched our relationship evolve in a way that I know is only possible because Jesus is in the centre of it."

From what it seems, Mr and Mrs Bieber are quite in love with each other and are striving together to make their marriage a heavenly experience!
Edited by Anupama Roy