Fashion Face-Off: Mouni Roy vs Shanaya Kapoor; who wore black mini dress better?
Bollywood divas have consistently held a commanding presence in the world of fashion, effortlessly setting trends and making headlines with their impeccable style. The recent star-studded red carpet event hosted by the Ambanis in Mumbai was no exception, and Shanaya Kapoor, the daughter of Sanjay Kapoor, became the center of attention with her captivating appearance. She managed to captivate everyone's gaze by making a striking statement in a stunning black short dress, showcasing her innate fashion prowess.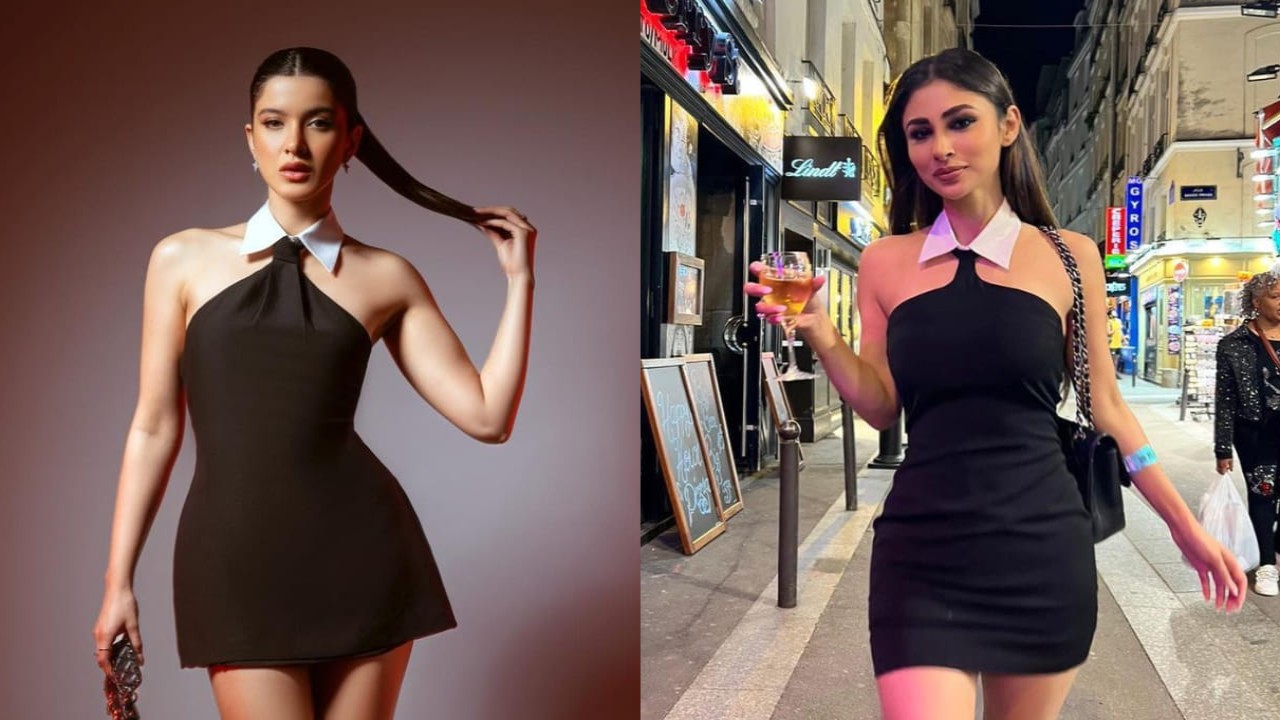 Shanaya's choice of a black short dress was nothing short of iconic. The dress was expertly tailored to hug her curves in all the right places, accentuating her figure in a tasteful and elegant manner. The dress exuded a perfect blend of confidence and sophistication, illustrating her readiness to leave a significant mark in the world of fashion.
Attending an event hosted by the Ambanis, known for its high-profile guest list, Shanaya Kapoor not only held her own but also raised the bar with her impeccable style. Her choice of the black dress not only celebrated timeless fashion but also projected a sense of modernity, setting her apart as a rising fashion icon. The fashion world is undoubtedly taking notice of Shanaya as she continues to make waves with her sensational red carpet appearances.
Mouni Roy has always had a knack for making a fashion statement, and her casual chic style is no exception. In a recent appearance, she showcased her impeccable fashion sense by donning a black little dress with a distinctive halter neck element designed to resemble a flap collar. This unique design element added a touch of creativity and originality to her outfit, setting her apart from the ordinary.
One of the standout features of Mouni's outfit was the pristine white collar. It provided a sense of refinement and contrast to the overall look, creating a striking visual effect. The combination of black and white is a classic choice, and Mouni Roy's interpretation of it was both timeless and contemporary.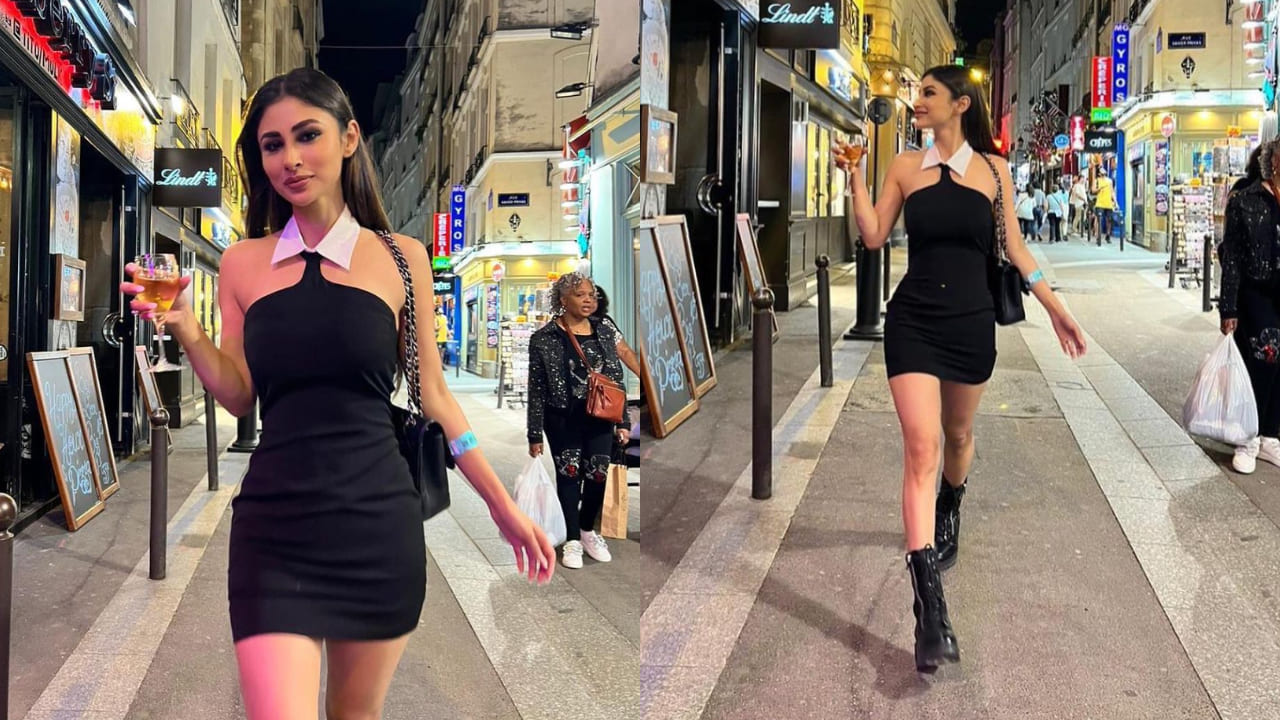 What truly made Mouni's outfit stand out was her effortless and relaxed way of wearing it. Her confidence and ease in carrying the ensemble added an extra layer of charm and chic to her look. Mouni Roy's fashion choices consistently reflect her distinctive style and her ability to turn even a casual outfit into a memorable fashion moment.
Mouni Roy's attention to detail extended to her choice of accessories for the black dress. She opted for a black shoulder bag that not only served a practical purpose but also contributed to the overall aesthetic of her ensemble. The black bag complemented the dress beautifully, offering a cohesive and well-coordinated look.
What made Mouni's choice even more special was the relaxed vibe it added to her outfit. The black shoulder bag emanated a sense of ease and comfort, reinforcing the idea that fashion can be both stylish and effortless. Mouni Roy demonstrated that you can make a fashion statement with a basic black dress and a few well-chosen accessories that not only enhance the look but also align with the desired mood and style.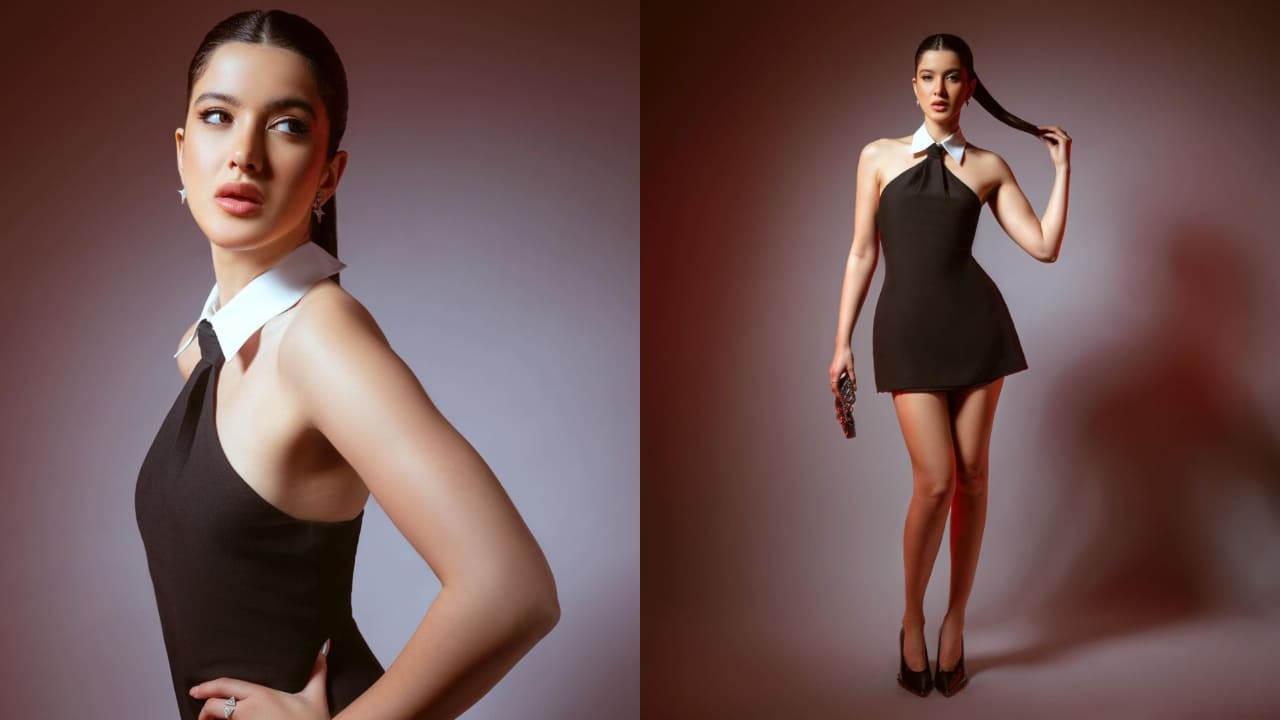 Her ability to effortlessly combine fashion with functionality and comfort while maintaining a chic and relaxed appearance is a testament to her fashion sensibility. Mouni Roy's outfit serves as a great example of how fashion can be both practical and stylish, proving that even a simple black dress can be elevated to a fashion statement with the right accessories and attitude.
Shanaya Kapoor, known for her remarkable fashion sense, made a memorable appearance at the star-studded red carpet event hosted by the Ambanis, much like Mouni Roy's chic style. Shanaya's choice of attire was equally striking, as she too donned a black short dress featuring a halter neck and a pristine white collar. Her ensemble exuded a different vibe, leaning towards a more formal and elegant approach. The classic combination of black and white brought a timeless charm to her outfit, showcasing her fashion prowess.
Completing her look, Shanaya opted for a small black purse that added a touch of glitz and sophistication to her overall appearance. The purse not only served a functional purpose but also contributed to the overall refinement of her outfit. Her attention to detail in accessorizing reflected her ability to create a well-coordinated and stylish look.
Shanaya Kapoor's haircut was equally noteworthy, as she chose a neat ponytail that perfectly matched her entire look. This hairstyle added a touch of sleekness and simplicity, further enhancing the elegance of her ensemble. Her overall appearance demonstrated her impeccable fashion taste and her ability to effortlessly make a statement on the red carpet. Like Mouni Roy, Shanaya Kapoor proved that a black dress can be styled in various ways to create a memorable and unique fashion moment.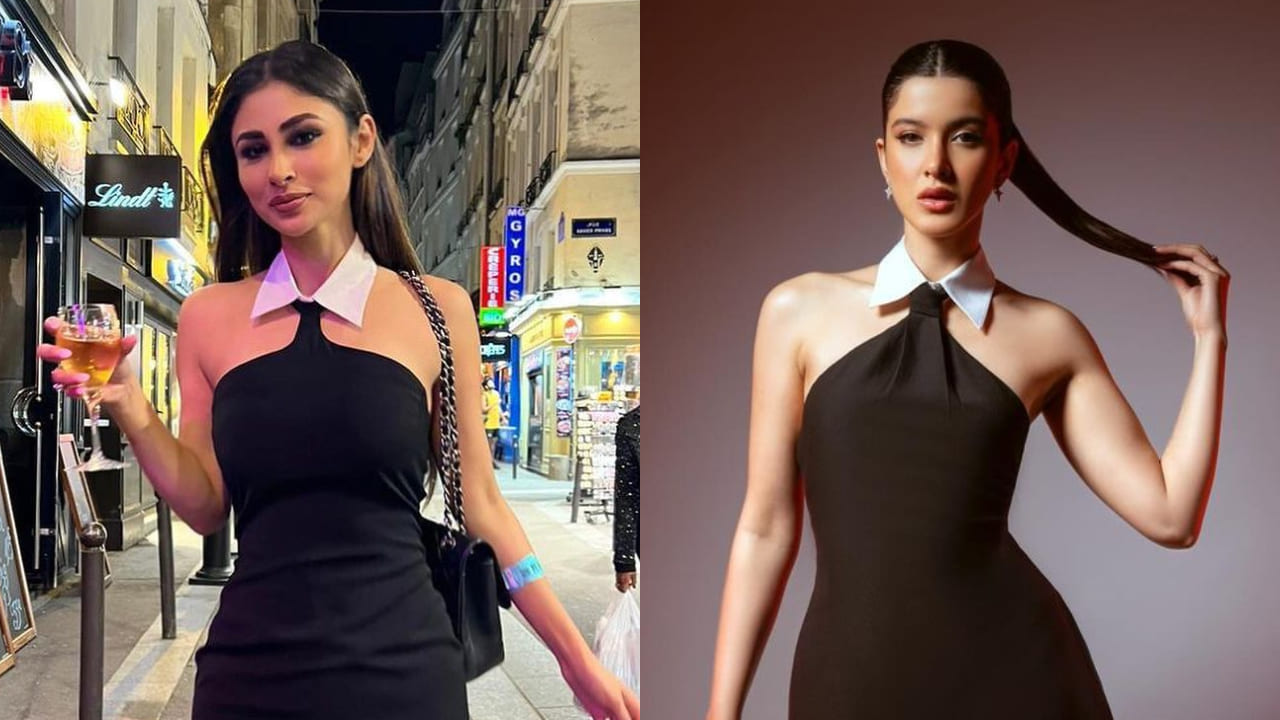 Indeed, the world of fashion is a playground for personal expression and individual preference. It's fascinating to witness how a single garment can be transformed to suit both casual and formal settings, depending on the wearer's style and the occasion. The versatility of fashion allows for a wide range of interpretations, making it an art form where personal choices play a pivotal role in creating unique and memorable looks.
Ultimately, the decision of how to wear a particular outfit, be it a black dress or any other piece of clothing, is a matter of personal taste and the message one wishes to convey through their style. Whether it's dressing up for a special event or opting for a more relaxed look, the key is to feel comfortable and confident in one's attire. In the end, it's all about embracing the freedom to express oneself through fashion, and the choice of style is a reflection of one's personality and individuality.