Alia Bhatt looks TOO HOT to handle in black Christopher Esber mini-dress with unique drippy neckline
When it comes to setting fashion trends, Alia Bhatt is undoubtedly one of Bollywood's most influential fashionistas. The young and talented actress has a knack for turning heads with her impeccable style choices, and she did it again at Shah Rukh Khan's 58th birthday bash. Alia Bhatt's fashion sense has been widely admired in the industry and among her fans, and her appearance at this star-studded celebration only solidified her status as a style icon.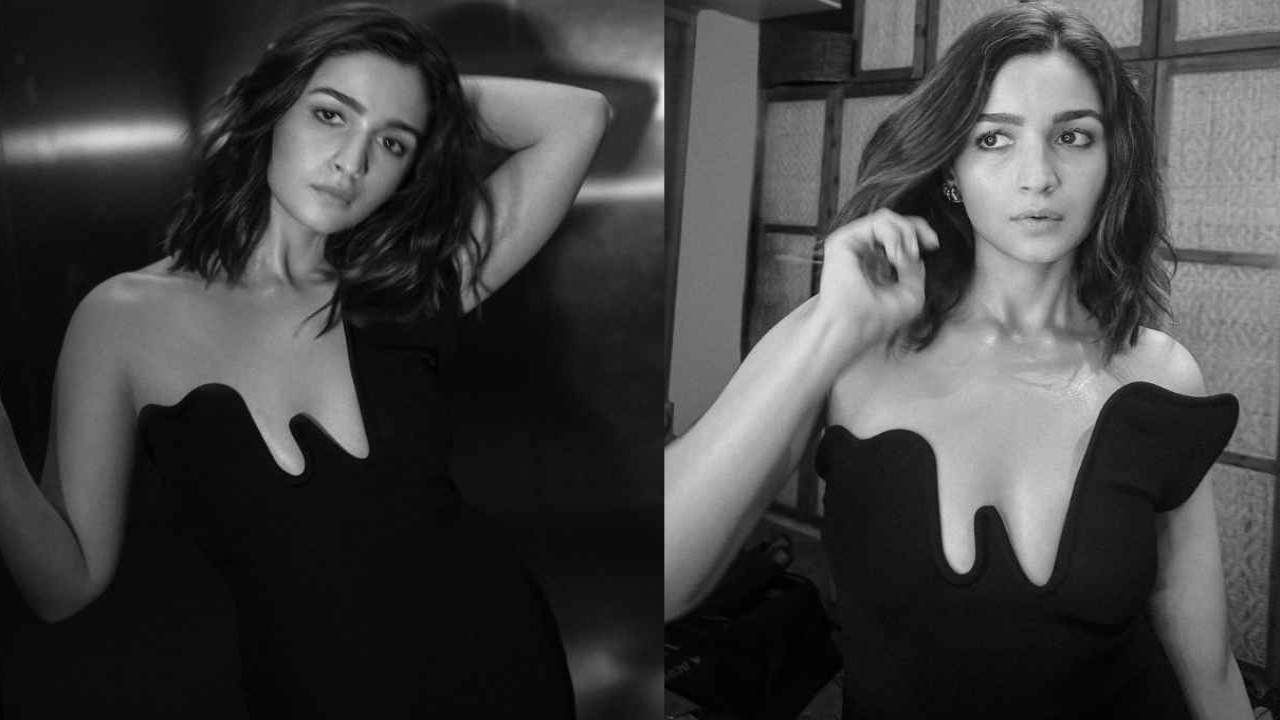 The actress made a stunning entrance at Shah Rukh Khan's birthday party, capturing everyone's attention with her show-stopping look. Her choice of attire, a luxurious and mesmerizing black Christopher Esber mini-dress, was a testament to her fashion-forward sensibilities. Alia Bhatt's fashion choices have often been marked by a perfect blend of elegance and boldness, and this dress was no exception.
The Christopher Esber mini-dress Alia Bhatt donned for the occasion exuded a sense of sophistication and glamour. The black color added a timeless and classic touch to her ensemble, while the design and fit of the dress were nothing short of impeccable. It highlighted her figure and brought out her inherent grace and charm, making her the center of attention at the event.
Alia Bhatt's ability to consistently set fashion trends and create a buzz with her style choices is a testament to her influence in the world of Bollywood fashion. Her appearance at Shah Rukh Khan's birthday bash was yet another instance of her mastery in turning heads and leaving a lasting impression, and her black Christopher Esber mini-dress was a key element in achieving this. She continues to be a source of inspiration for fashion enthusiasts and designers alike, and her fashion journey is undoubtedly one to watch and admire.
For the grand celebration of the King of Bollywood's birthday, Alia Bhatt made a bold and unforgettable statement with her fashion choice. She opted for a striking black mini-dress designed by none other than the renowned Christopher Esber. This choice of attire demonstrated Alia's fashion-forward sensibilities and her willingness to push the boundaries of style.
The black mini-dress was a true showstopper, featuring a strapless design and a structured drip-like neckline that added an edgy and avant-garde touch to her overall look. The unique neckline was a standout feature of the dress, giving it a contemporary and high-fashion feel. It's evident that Alia Bhatt has an eye for selecting outfits that make a statement and capture attention.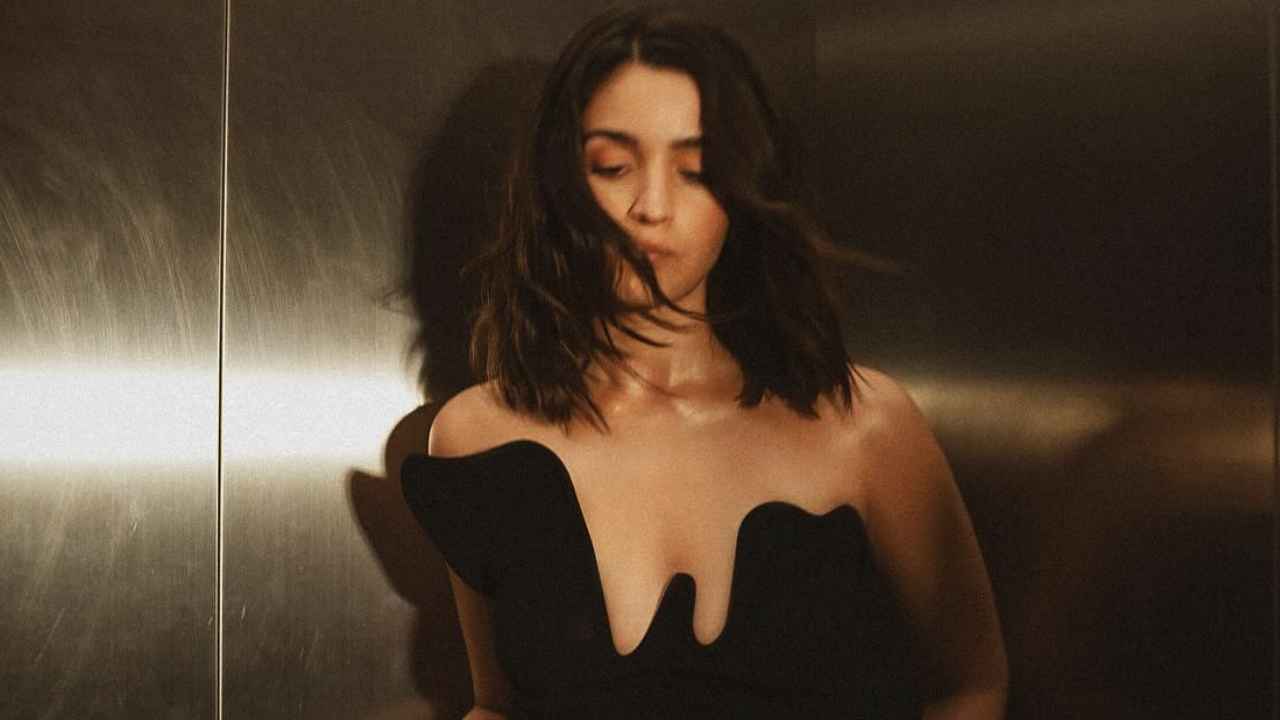 Alia Bhatt's choice of the all-black ensemble was undoubtedly a masterstroke in the world of fashion. The dress she wore hugged the Kapoor and Sons actress's curves in all the right places, showcasing her impeccable style and fashion sensibilities. It's a testament to her ability to select outfits that not only suit her body but also make her look both sophisticated and sultry.
The dress's design was a perfect fit for Alia, accentuating her figure and highlighting her innate grace and charm. Its form-fitting silhouette added an element of sophistication, giving her a timeless and classic appearance that was hard to ignore. Alia Bhatt has consistently demonstrated her ability to blend elegance with a touch of boldness, and this outfit was no exception.
Paired with stylish black heels, Alia Bhatt's choice of attire, the black Christopher Esber mini-dress, truly made her the center of attention at the event. Her footwear choice, the black heels, complemented the dress perfectly, enhancing the overall cohesiveness of her look. Alia's impeccable style sense extends to her choice of accessories as well, and it was evident at this event.
What's particularly impressive about the talented actress's look is her minimalistic approach to accessories. She demonstrated a keen understanding of how to let the dress take center stage while still adding touches of sophistication. Alia opted for unique matching black stud earrings that subtly elevated her look without overshadowing the dress. This choice of earrings showcased her ability to strike a balance between simplicity and elegance.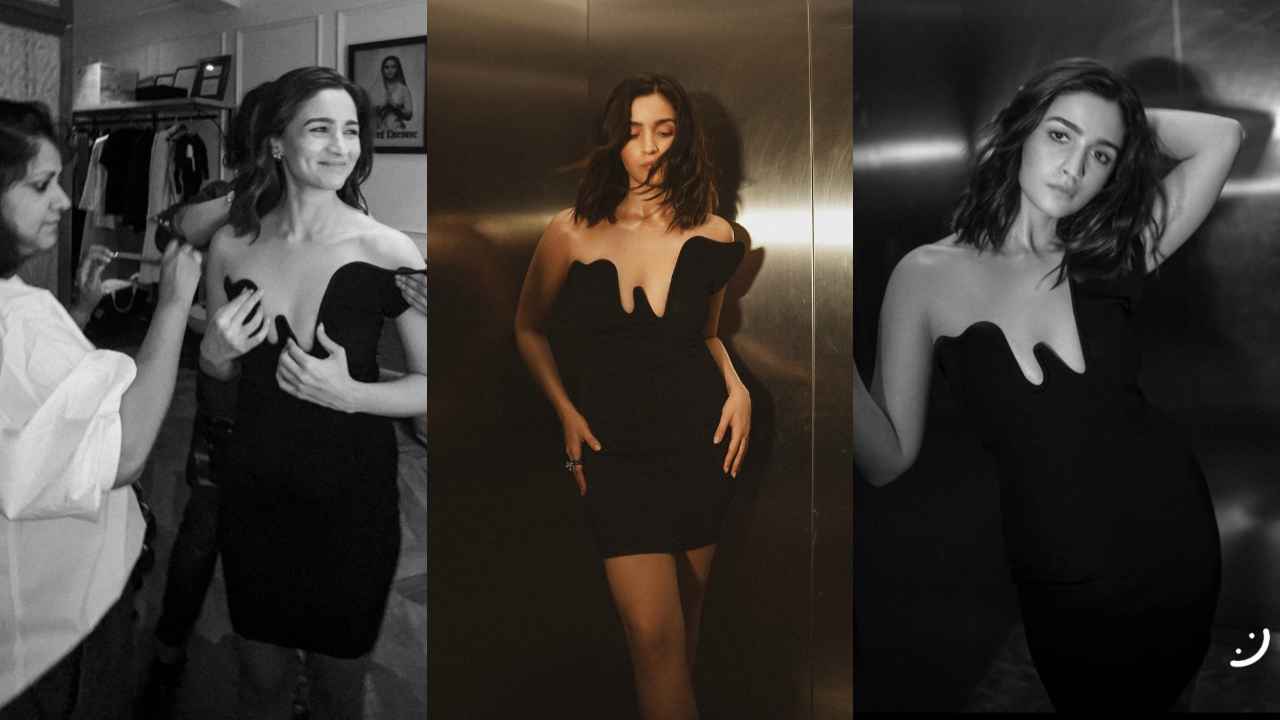 In addition to the earrings, Alia Bhatt also wore a statement black ring, which added a hint of bling and further enhanced the allure of her contemporary black ensemble. The ring acted as the perfect accent, drawing attention to her hands while complementing the overall aesthetics of her outfit. It's a testament to Alia's fashion prowess that she can make even the smallest of accessories contribute significantly to her overall style statement. Her minimalistic approach to accessories and her ability to make them an integral part of her look make her a true fashion icon in Bollywood.
Alia Bhatt's attention to detail when it comes to her hairstyle and makeup is a testament to her fashion prowess. Her ability to choose the right elements to enhance her overall look showcases her sophistication and understanding of how every aspect of her appearance plays a crucial role in making a fashion statement. Her effortless waves and subtle yet glamorous makeup only added to the charm of her already captivating ensemble.
Alia Bhatt's attention to detail in her makeup was evident in the way she highlighted her features beautifully. Her well-shaped eyebrows framed her eyes perfectly, and her choice of subtle eyeshadow enhanced her gaze. The mascara-laden eyelashes added a touch of drama and allure, making her eyes stand out even more. These elements of her eye makeup complemented the rest of her look, creating a harmonious and sophisticated effect.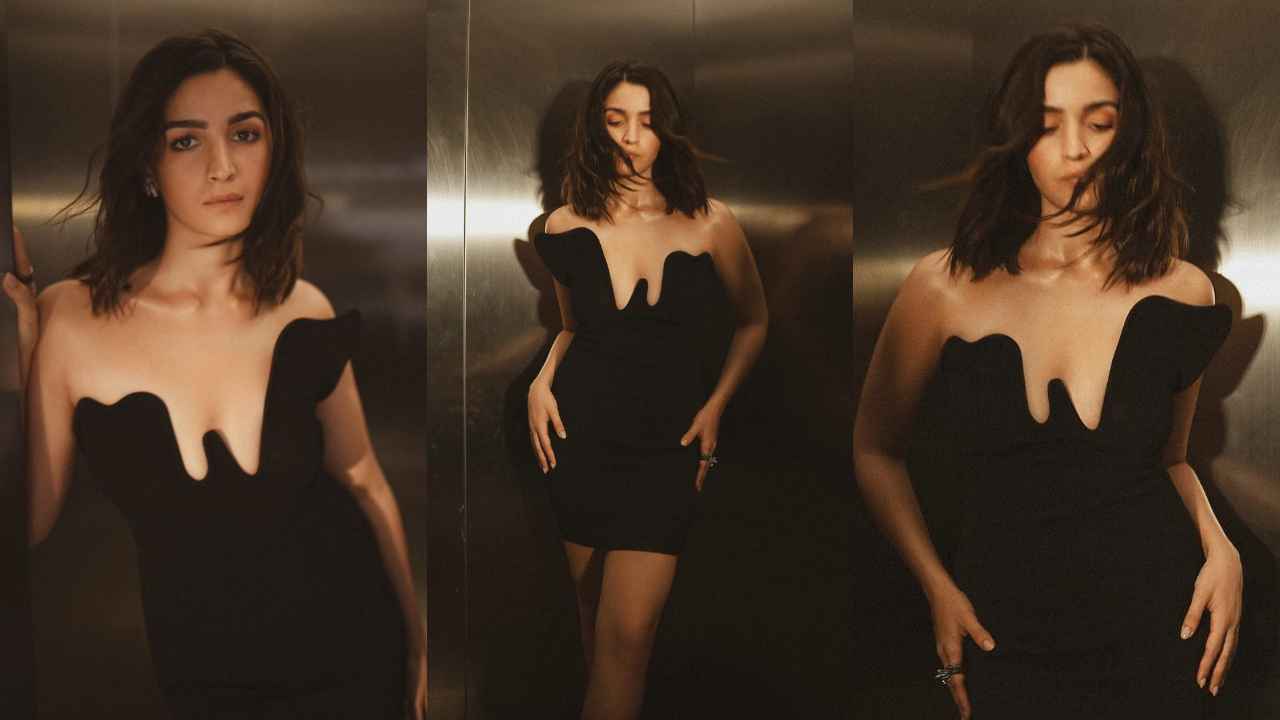 Her rouged cheeks added a healthy flush of color to her complexion, and the strategically applied shimmery highlighter further enhanced her facial contours. Alia Bhatt's makeup technique showcased her understanding of how to create a radiant and luminous appearance without going overboard. The shimmer added a touch of glamour and elegance, enhancing the overall allure of her contemporary black ensemble.
The final touch to her makeup was the perfect choice of nude lipstick. This shade not only complemented the RRR actress's dress but also elevated her overall appearance to bewitching heights. The nude lipstick brought balance to the makeup look, allowing the focus to remain on her eyes and dress while providing a polished and sophisticated finish. Alia's makeup choices truly reflected her fashion finesse, demonstrating her ability to create a cohesive and captivating look from head to toe.