Best dressed women at Ambanis' red carpet event: Deepika Padukone-Katrina Kaif to Alia Bhatt
Amidst the opulent grandeur of the Ambanis' recent red-carpet launch event, a remarkable constellation of stars descended upon the scene. These leading figures from the world of entertainment weren't just there to attend; they were there to define the event with their unparalleled elegance and style. From Deepika Padukone to Alia Bhatt, and even Katrina Kaif, among others, they collectively transformed the event into a captivating runway of dreams, where every step was a statement, and every ensemble was a true work of art.
The presence of stars like Deepika Padukone and Alia Bhatt added an extra layer of glamour to the event. Their graceful and fashionable appearances were not just a testament to their individual style but also showcased the thriving fashion scene in India. It was evident that they took the event as an opportunity to set trends and make a lasting impression.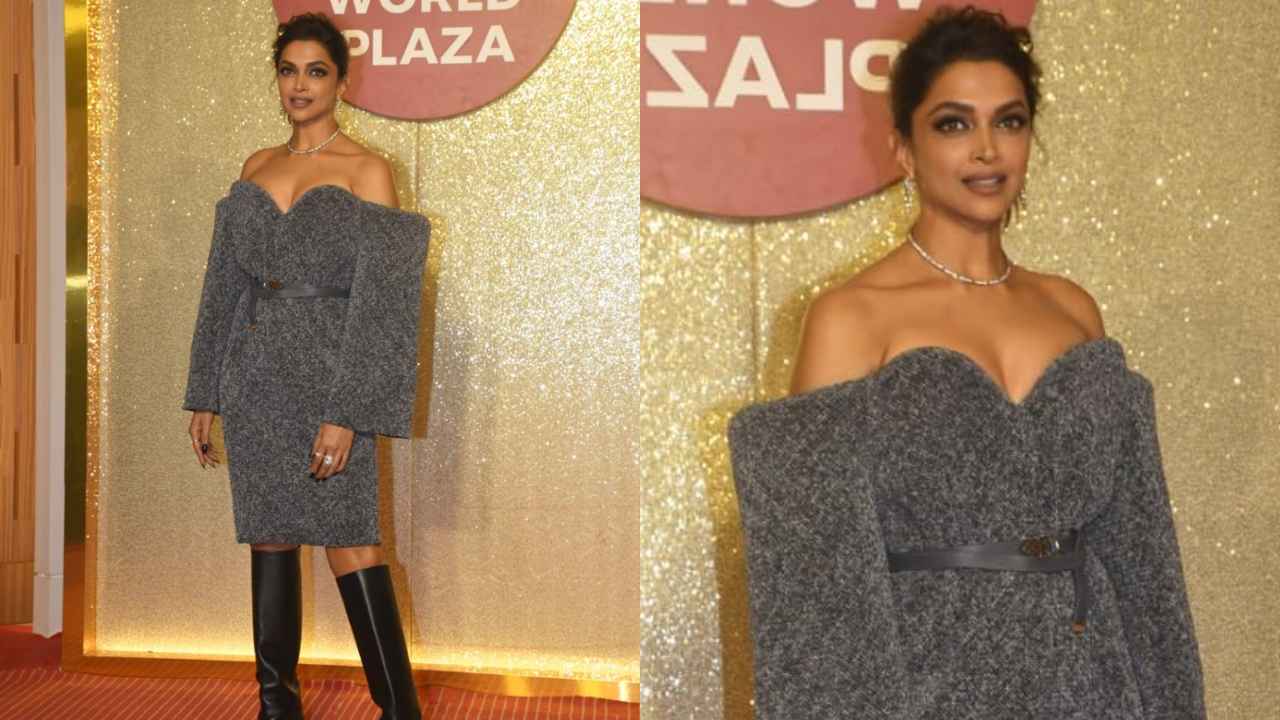 Katrina Kaif, another prominent figure in the Indian entertainment industry, also graced the occasion with her presence. Her striking beauty and impeccable fashion choices undoubtedly contributed to the overall allure of the red-carpet event. Together with the other luminaries in attendance, she created an atmosphere where style and elegance reigned supreme.
The talented and stylish Deepika Padukone made a striking fashion statement with her recent appearance. She was seen wearing a chic grey off-shoulder fitted midi-dress made of knitted material from the renowned fashion house, Louis Vuitton. This choice of attire showcased her impeccable fashion sense and her ability to effortlessly blend sophistication and contemporary style.
To add an edgy twist to her outfit, the classy diva paired the dress with black leather boots. This combination of the elegant dress with the rugged boots was a daring fashion choice that perfectly reflected Deepika's bold and confident style. It demonstrated her fearlessness when it comes to experimenting with fashion.
Her choice of silver jewelry from Cartier added a touch of class and sophistication to the ensemble. The silver jewelry beautifully complemented the grey dress and black boots, striking a harmonious balance in her overall look. It was a testament to her attention to detail and her ability to choose accessories that enhance her appearance without overpowering her outfit.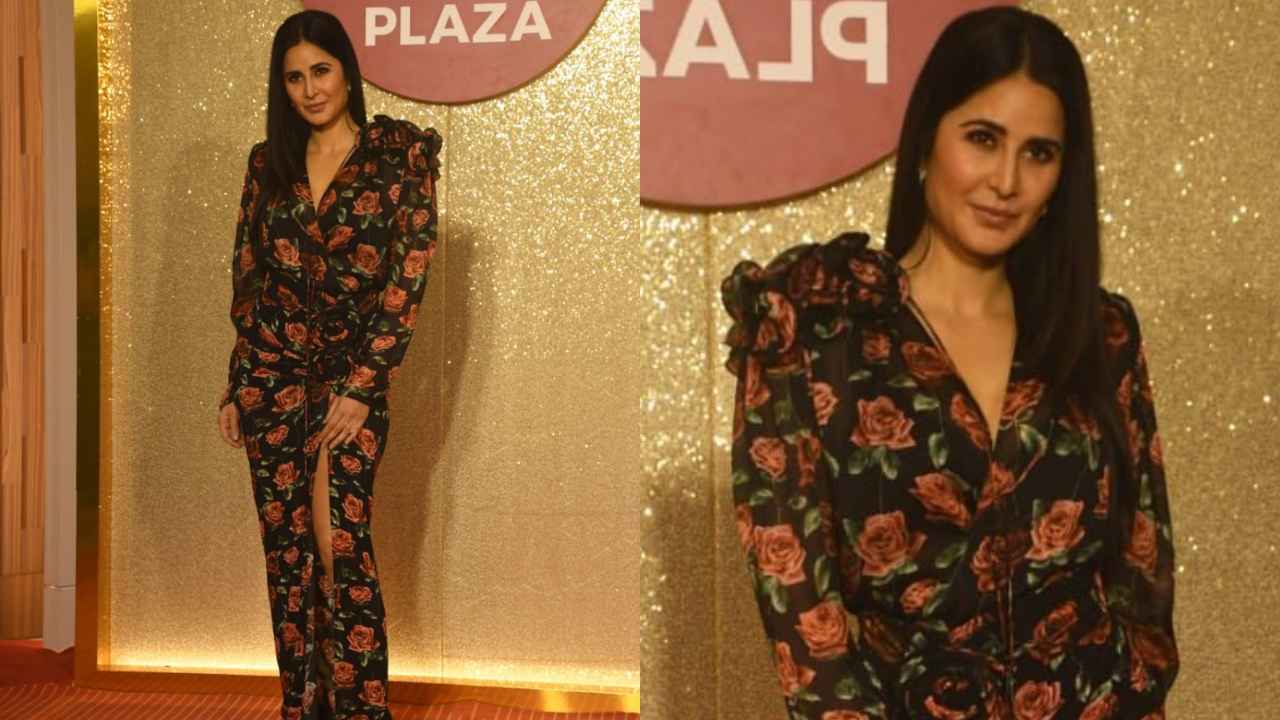 The talented and stunning Alia Bhatt recently graced an event in a jaw-dropping fashion ensemble. She wore a gorgeous sheer and sultry black gown created by the renowned designer Gaurav Gupta. The gown featured a fitted silhouette, which accentuated her curves, and a corset-like bodice with a unique design. Alia's choice of attire not only showcased her impeccable fashion sense but also her willingness to push boundaries and experiment with her style.
To complete her harmonious look, the gorgeous diva paired this classy gown with matching stockings and boots. This choice added an edgy and contemporary twist to the overall outfit. The stockings and boots not only complemented the sultry design of the gown but also added an element of boldness to her appearance. It demonstrated Alia's ability to effortlessly mix elegance with a touch of daring fashion.
The stunning Katrina Kaif made a fashionable statement with her recent outfit choice. She opted for a full-sleeved black top that featured a feminine floral design and shoulder pads. This unique combination of elements gave the top a classy and contemporary appeal, demonstrating Katrina's keen sense of fashion. The shoulder pads added a touch of structure and sophistication to the overall look, showcasing her style evolution.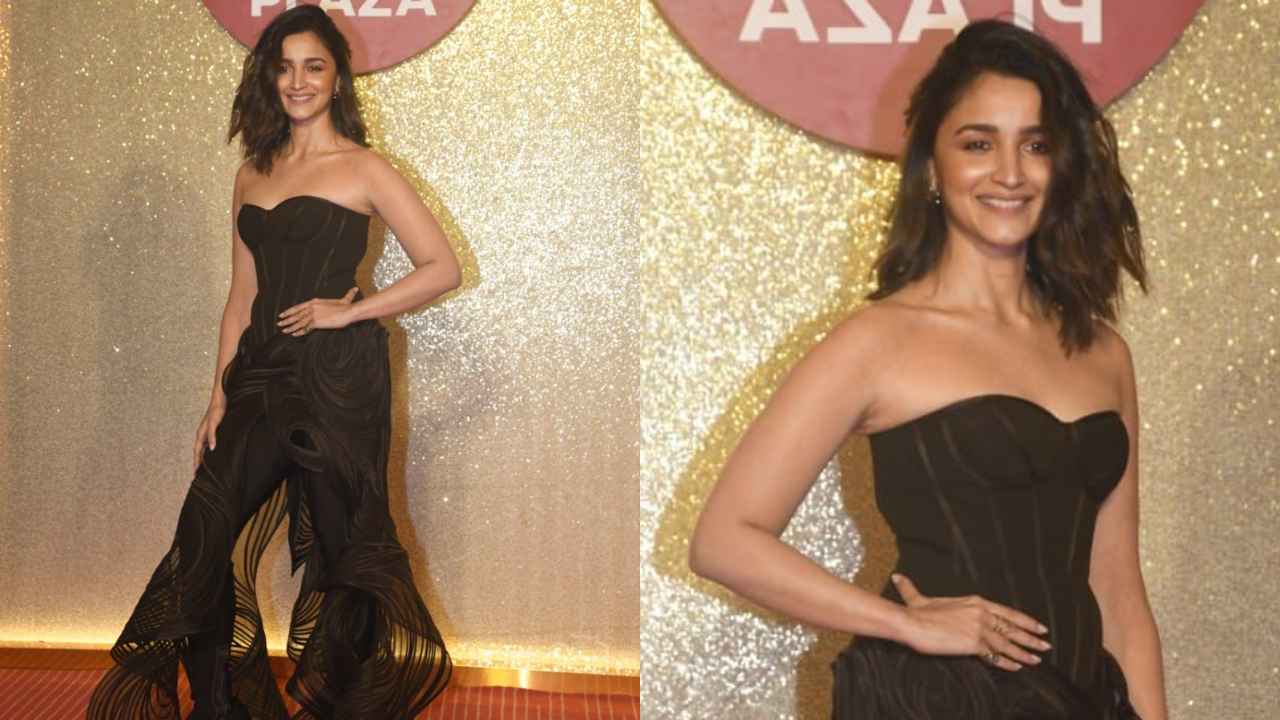 To complete her ensemble, the talented actress paired the black top with a matching maxi skirt that boasted a sultry front slit. The combination of the top and the skirt was a creation by the celebrated designer Magda Butrym. This ensemble not only exuded elegance but also showcased Katrina's ability to effortlessly blend femininity with sultriness, making her look like an absolute charm at the event.
In conclusion, Katrina Kaif's fashion choice in the Magda Butrym ensemble was a captivating and well-thought-out decision. The full-sleeved black top with floral design and shoulder pads, along with the sultry maxi skirt, made for a striking and fashionable combination. It highlighted her style and grace, demonstrating that she knows how to make an impact on the red carpet with her impeccable fashion choices.
Janhvi Kapoor, the talented and stylish actress, recently made a stunning fashion statement when she was spotted wearing a dazzling silver co-ord set designed by the renowned fashion maven, Manish Malhotra. The co-ord set exuded elegance and glamour, showcasing Janhvi's ability to carry off bold and shimmering ensembles with grace. This choice was a testament to her impeccable fashion sense and her knack for choosing outfits that make her stand out on the red carpet.
What added an extra layer of sophistication to Janhvi's outfit was the vibrant sleeveless jacket that she layered over the co-ord set. The jacket featured a graceful train that trailed behind her as she walked, creating a striking visual impact. This added element of drama and flair to her look, elevating it from being merely fashionable to a true work of art.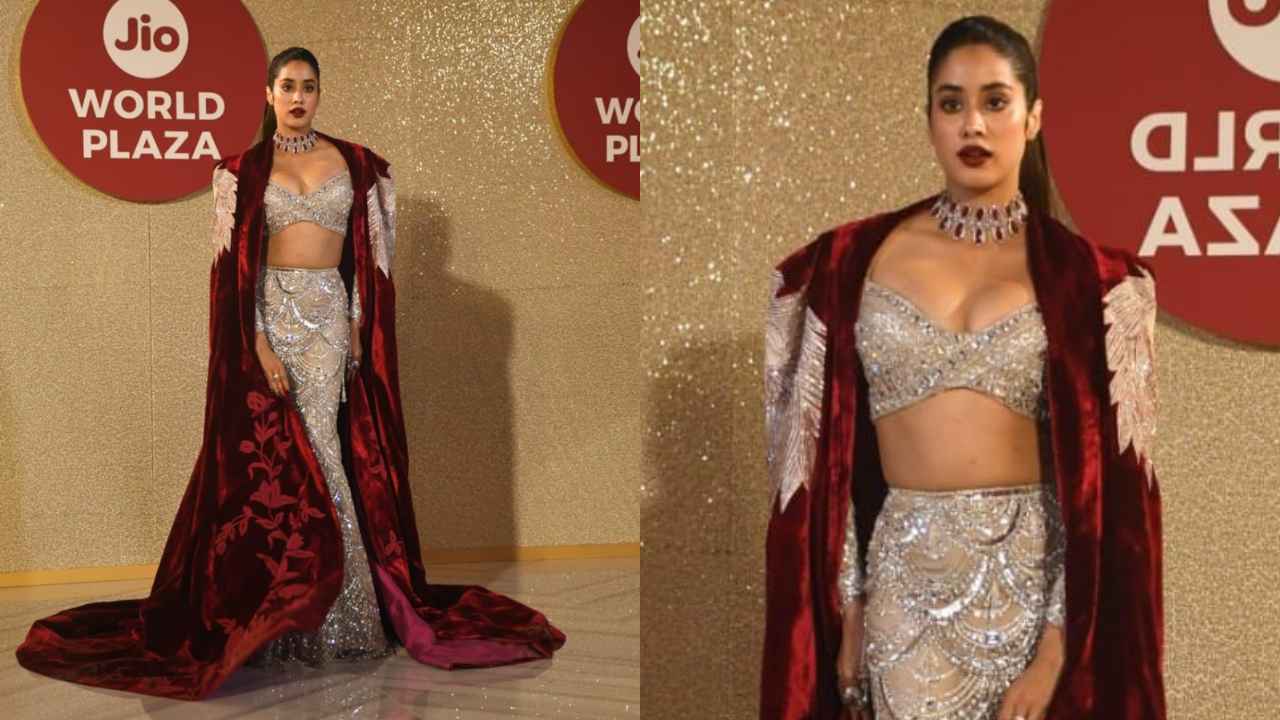 In conclusion, Janhvi Kapoor's fashion choice of the shimmery silver co-ord set by Manish Malhotra, paired with the vibrant sleeveless jacket, was a bold and captivating statement. It showcased her as a fashion-forward actress who is unafraid to experiment with her style and make a lasting impression. Her outfit was truly a sight to behold, and it's no wonder that admirers were completely in love with this stunning ensemble.