Sonam Kapoor looks PEARLfect in Tamara Ralph's black attire at MAMI Mumbai Film Festival!
Sonam Kapoor, often referred to as the ultimate fashion queen of Bollywood, once again demonstrated why she rules the red carpet with her exceptional style. Her recent appearance at the star-studded opening ceremony of the MAMI Film Festival, hosted at the Jio World Garden, left everyone in awe. Sonam has consistently showcased her exquisite elegance and a natural ability to elevate any outfit to a whole new level.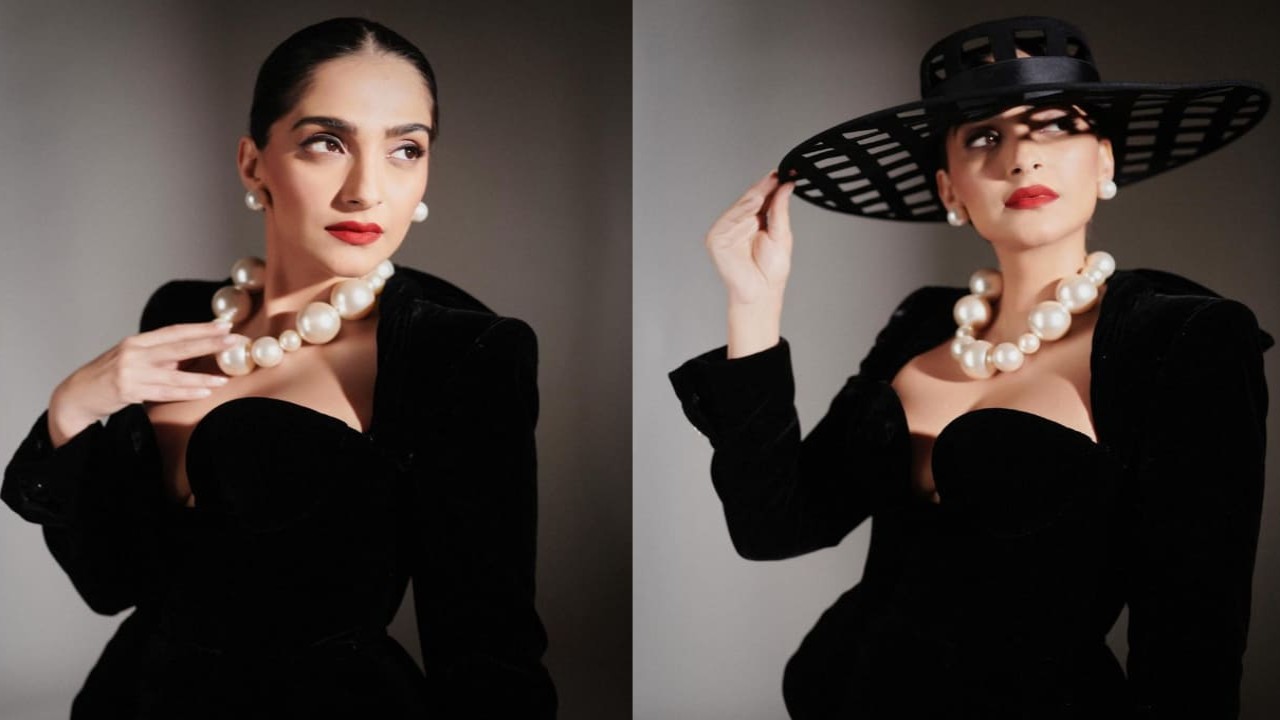 Sonam Kapoor's fashion sense knows no bounds, as she effortlessly transitions between stunning international red carpet looks and traditional Indian attire. She is known for pushing the envelope and experimenting with bold and unconventional styles, leaving a lasting impression on all in attendance. Her presence at the MAMI Film Festival was a testament to her status as a trendsetter and a fashion icon, consistently setting new standards for red carpet glamour in the Bollywood and global entertainment arena.
Her knack for blending innovation and tradition, while maintaining a sense of grace and sophistication, has made Sonam Kapoor a fashion maven whose every appearance is eagerly anticipated by fashion enthusiasts. Her ability to effortlessly pull off a wide range of styles, from classic to avant-garde, has firmly established her as an influential figure in the world of fashion and entertainment.
Sonam Kapoor's recent fashion displays at both Paris Fashion Week and the North Bombay Durga Puja highlighted her remarkable versatility in effortlessly carrying Western and traditional attire. Whether she's strutting her stuff on the red carpet at Cannes or participating in a Diwali celebration, Sonam consistently turns heads with her impeccable taste and bold sartorial choices. Her ability to seamlessly transition between diverse fashion aesthetics showcases her flair for experimenting with different looks and styles, and she consistently manages to pull them off with style and confidence.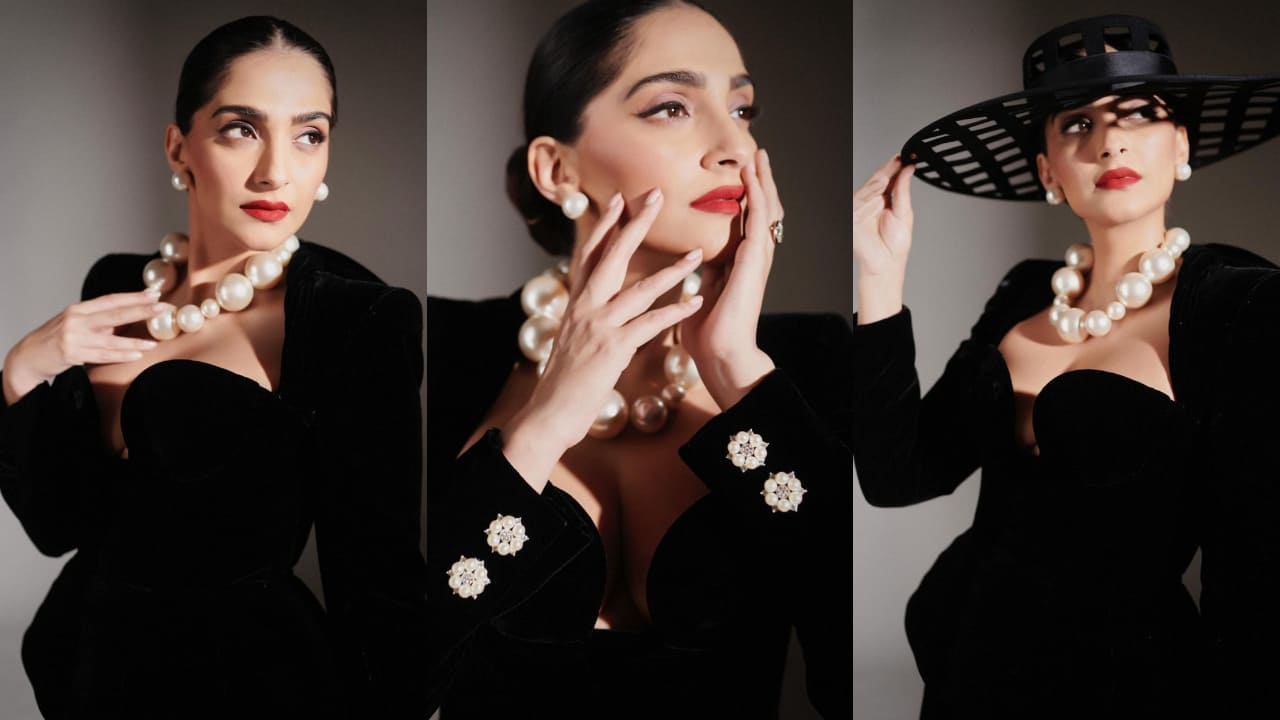 Paris Fashion Week is renowned for being a global fashion extravaganza, and Sonam Kapoor's presence there is a testament to her international appeal and fashion acumen. Her appearances at this prestigious event are always highly anticipated, as she flawlessly embodies a sense of contemporary chic and grace in her Western ensembles. Her command of the international fashion scene and her effortless elegance consistently earn her a place among the best-dressed celebrities at such events.
In contrast, her participation in the North Bombay Durga Puja, a traditional Indian festival, highlights her ability to embrace her cultural roots. Sonam Kapoor's choice of traditional attire during this celebration demonstrates her respect for and connection to her heritage. She effortlessly blends the rich and vibrant hues of Indian fashion with her signature style, reflecting a harmonious fusion of tradition and modernity.
Sonam Kapoor's bold and experimental fashion choices are a reflection of her confidence and fearlessness in the world of style. She not only sets trends but also exudes a sense of authenticity and individuality in her fashion choices. Her ability to effortlessly transition between Western and traditional attire, while maintaining an undeniable sense of elegance, cements her status as a true fashion trailblazer.
Sonam Kapoor undeniably stole the show with her stunning all-black attire, showcasing her innate ability to exude elegance and sophistication. Her luxury ensemble consisted of two distinct pieces that were a true testament to her impeccable style.
The first piece of her ensemble was a remarkable black shirt that featured distinct elements, setting it apart from the ordinary. Sonam Kapoor's choice of a black shirt showcased her penchant for modern and chic fashion. The shirt's design, though elegant, was undoubtedly unique and eye-catching, which is a hallmark of her fashion choices.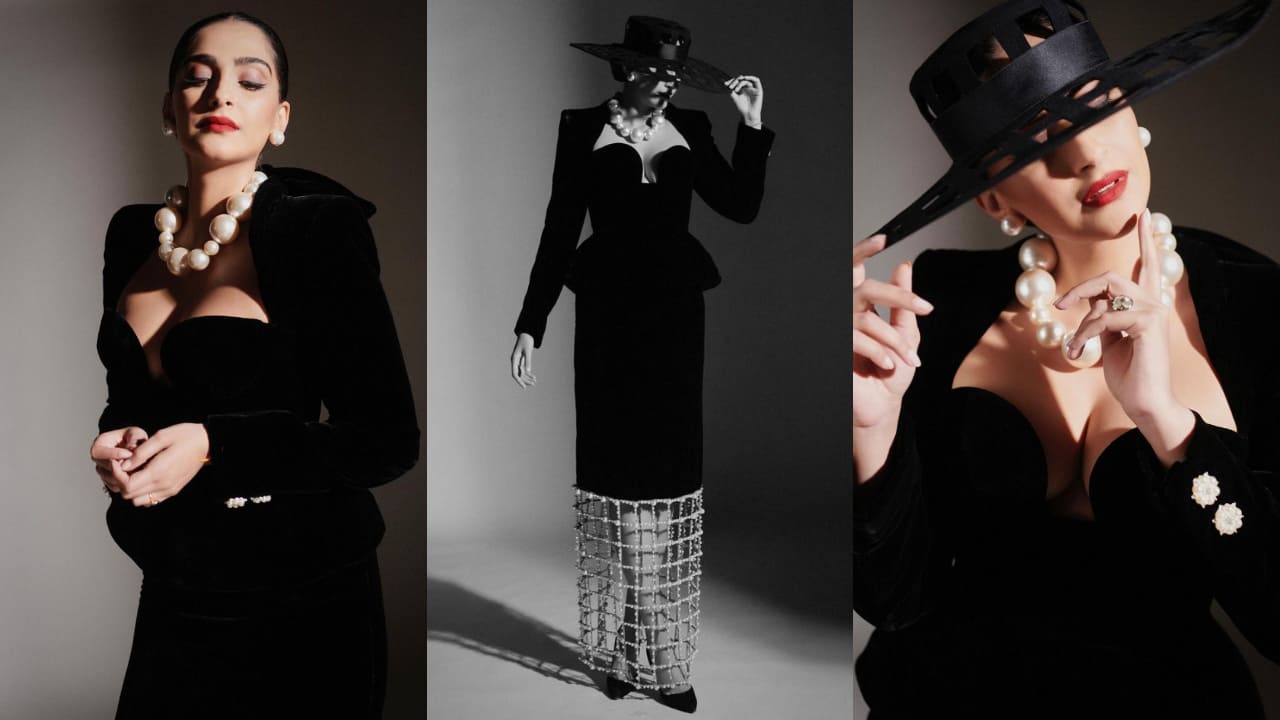 Her exceptional fashion sense, coupled with the distinct elements of the black shirt, highlighted her confidence in selecting and pulling off outfits that are both stylish and unconventional. The shirt was a reflection of her ability to seamlessly blend innovation with classic elegance, a trait that consistently makes her a standout on the fashion scene.
Sonam's attention to detail was evident in her choice of accessories. She incorporated lovely shoulder pads into her outfit, which not only provided structure to her silhouette but also contributed to the overall elegance of her profile. The shoulder pads offered a nod to retro fashion while simultaneously making a strong fashion statement.
Another noteworthy accessory was the exquisite floral pearl cuff links that Sonam wore. These cuff links added a delicate and feminine touch to the ensemble, highlighting her penchant for combining bold and intricate details in her fashion choices. The floral pearls added a touch of opulence and refinement to her attire, showcasing her flair for incorporating luxurious elements into her look.
Sonam Kapoor's meticulous selection of details, from the sweetheart neckline and corset finish to the shoulder pads and floral pearl cuff links, revealed her exceptional taste and her ability to create a fashion ensemble that is both sophisticated and innovative. Her fashion choices consistently celebrate the essence of elegance and are a true reflection of her status as a fashion icon in the industry.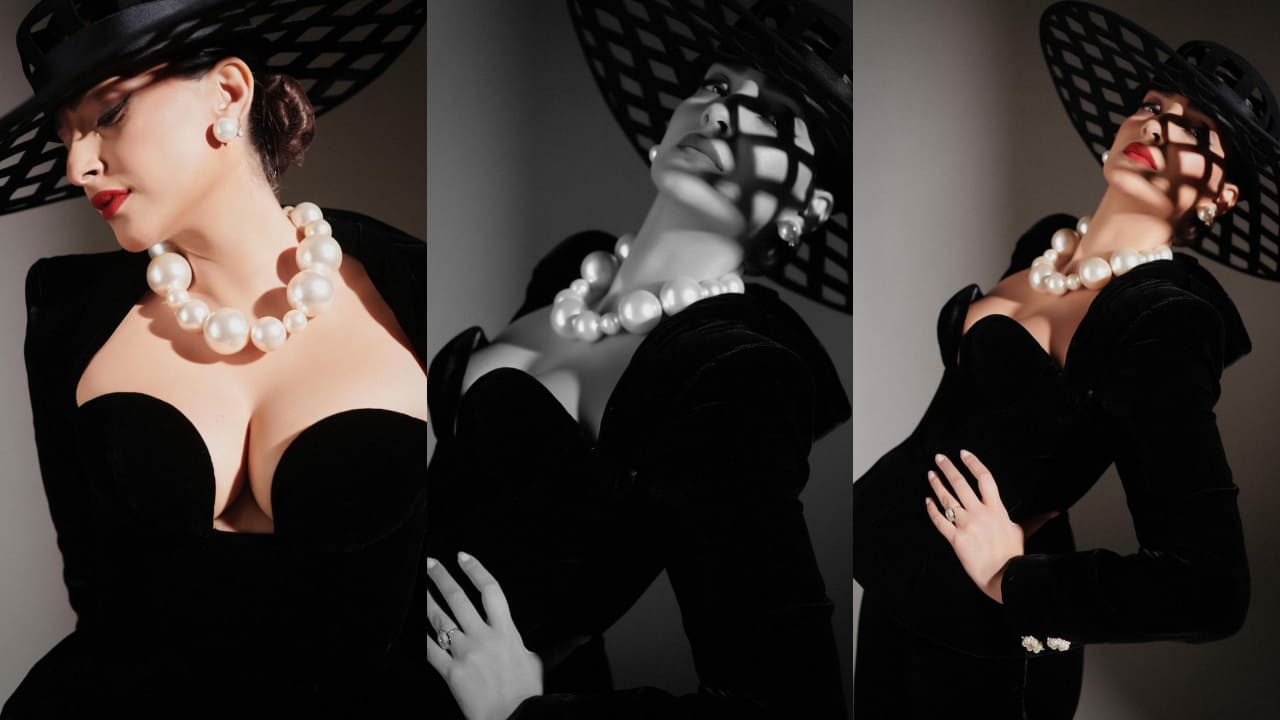 Sonam Kapoor's attention to detail and her flair for individuality were further showcased through her choice of accessories. To add flair and uniqueness to her outfit, she donned a beautiful hat with a cutwork surface. The hat served as a statement piece that not only provided a sense of style but also emphasized her ability to introduce innovative elements into her ensemble. It added an extra layer of sophistication and individuality to her overall look.
Her skin was beautifully illuminated with the use of an illuminating foundation, giving her complexion a healthy and natural glow. The foundation not only evened out her skin tone but also provided a luminous quality that caught the light, adding to her overall radiance.
Her full, well-shaped brows effectively framed her face, providing definition and structure. They contributed to the harmonious balance of her facial features and added an element of sophistication to her look.
In the eye makeup department, Sonam Kapoor kept it subtle yet alluring. A tiny touch of eyeliner was all it took to enhance her eyes and make them pop. The understated eyeliner provided a delicate and captivating charm that drew attention to her beautiful eyes without overpowering the rest of her makeup.
The pièce de résistance was her show-stopping red lipstick. This bold choice added a dramatic splash of color to her look, exuding confidence and capturing the essence of classic beauty. The red lipstick was a timeless choice that completed her makeup and tied her entire ensemble together.
Sonam Kapoor's impeccable makeup game, from the illuminating foundation to the dramatic red lipstick, was a work of art that celebrated her natural beauty and further solidified her status as a style icon in the world of fashion and entertainment. It was a striking example of how makeup can be used to enhance one's features and create a stunning, flawless look.