Deepika Padukone's black leather boots give an edgy appeal to Louis Vuitton's grey off-shoulder midi dress
In the glamorous world of Bollywood, fashion is elevated to an art form, and Deepika Padukone stands out as one of its most celebrated muses. Her recent appearance at a prominent event hosted by the Ambani family in Mumbai was nothing short of a masterclass in elegance and style. Deepika's sartorial choices have always been a topic of admiration, and on this occasion, she set the fashion bar incredibly high.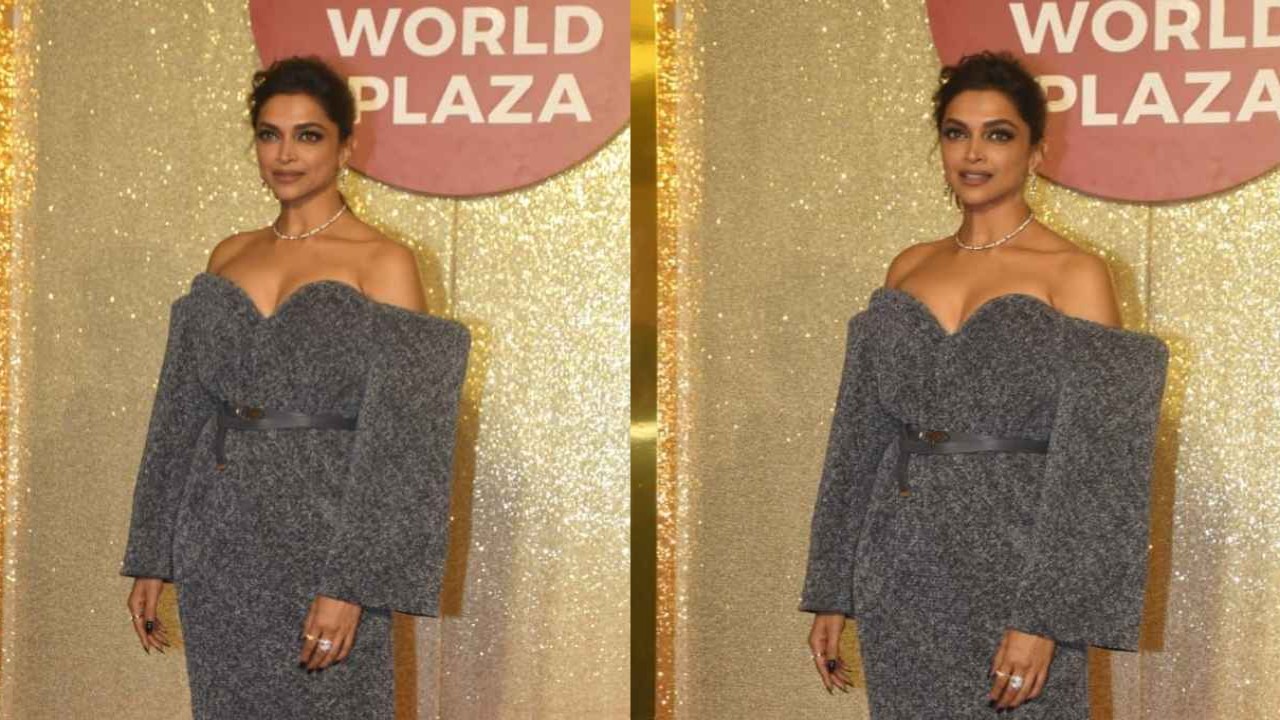 For this high-profile event, Deepika Padukone chose to wear a striking grey off-shoulder blazer midi-dress from Louis Vuitton's Fall 2023 collection. The choice of attire showcased her impeccable fashion sense and her knack for selecting outfits that seamlessly blend contemporary style with timeless elegance. The off-shoulder design added a touch of allure, and the blazer-style top brought a sense of power to the ensemble, making it a captivating fashion statement.
Deepika's choice to don an outfit from a prestigious fashion house like Louis Vuitton underlines her stature as a fashion icon. It also highlights her commitment to staying at the forefront of the fashion world, consistently setting trends and captivating the industry with her style choices.
In conclusion, Deepika Padukone's appearance at the Ambani event was a testament to her unwavering influence in the world of fashion. Her selection of the off-shoulder blazer midi-dress demonstrated her ability to balance elegance and power, all while making a bold fashion statement. Deepika remains a muse for fashion enthusiasts and continues to be a source of inspiration for fashionistas worldwide, consistently raising the fashion bar with her impeccable style.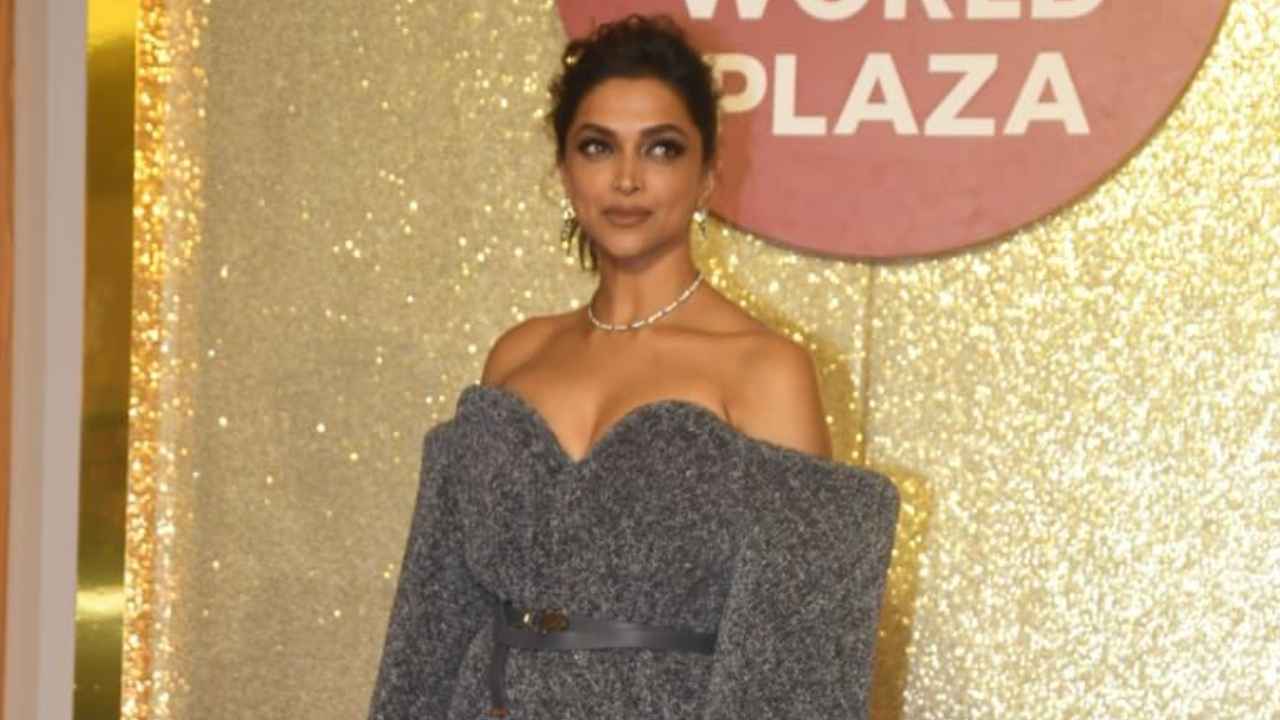 Deepika Padukone's choice of attire for the prominent Ambani event was nothing short of a sartorial masterpiece. The grey off-shoulder blazer midi-dress from Louis Vuitton's Fall-Winter 2023 Collection was an absolute showstopper. It exuded an air of sophistication and contemporary flair that made it an instant fashion sensation.
The dress's sweetheart neckline added a touch of femininity and charm to the ensemble, enhancing Deepika's overall look. The cinched waist created a beautifully defined silhouette, highlighting her figure with grace and elegance. This body-hugging fit showcased modernity and timeless beauty in equal measure, making it an outfit that perfectly encapsulated her status as a fashion icon.
Deepika Padukone's choice of the Louis Vuitton dress underlines her discerning fashion sense and her ability to curate outfits that strike a harmonious balance between classic and contemporary styles. The attire was a true work of art, and her impeccable style choices continue to make her a revered figure in the world of fashion.
The dress that Deepika Padukone chose for the event was an epitome of fashion finesse, and her styling choices added a unique edge to the overall look. The addition of a pair of knee-high black boots was a brilliant move, as it injected a much-needed touch of edginess into the ensemble. The contrast between the soft, flowing dress and the bold boots perfectly showcased the actress's fashionable sensibilities. It was a bold fashion statement that elevated her appearance, demonstrating her ability to blend contrasting elements and create a harmonious yet attention-grabbing style.
The choice of knee-high black boots not only added a sense of contemporary fashion but also provided an unexpected and striking contrast to the elegant midi-dress. This juxtaposition highlighted Deepika Padukone's versatility in fashion, showcasing her ability to experiment with different styles and make them work together seamlessly.
What truly set Deepika Padukone's ensemble apart were the exquisite Cartier accessories she chose to complement her look. Her selection of Cartier jewelry added a touch of timeless sophistication to the outfit, taking it to another level of elegance. The delicate, diamond-studded white gold 'Love' necklace was a masterpiece of understated luxury, and it perfectly paired with the Panthère de Cartier earrings.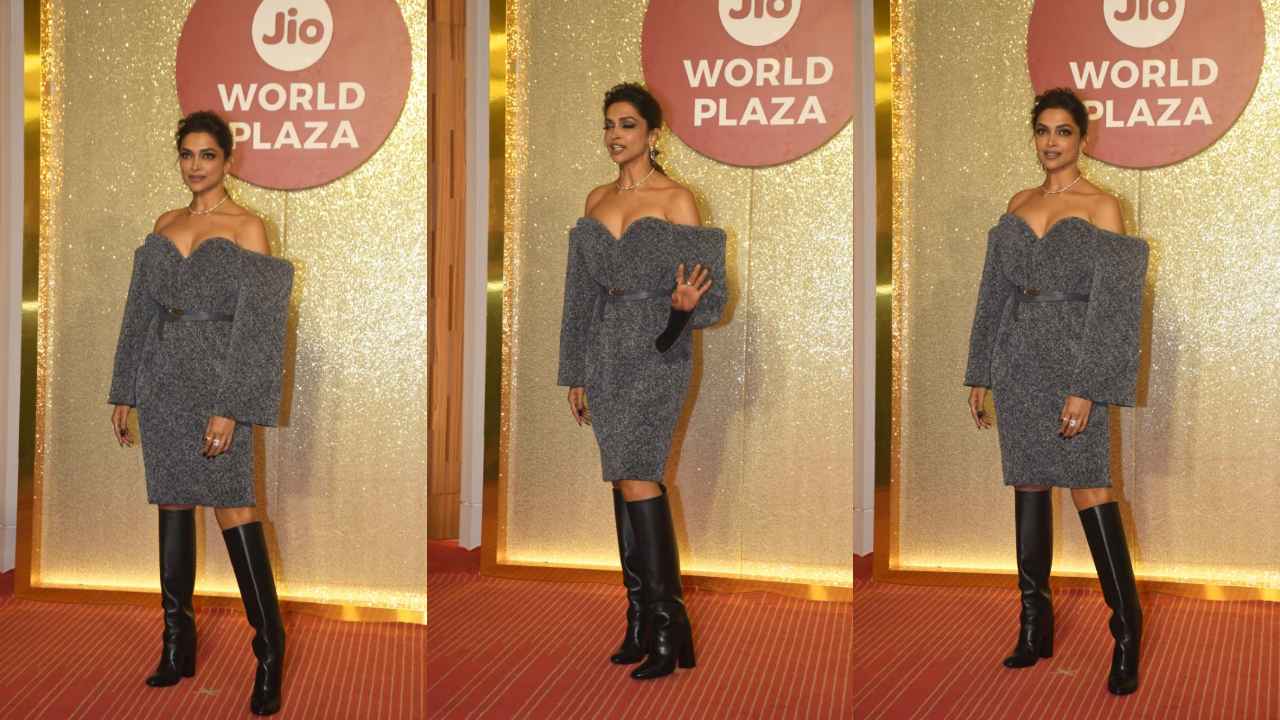 The 'Love' necklace, with its timeless design and fine craftsmanship, added a sense of refinement and charm to her neckline. The diamond-studded white gold necklace was the perfect choice to bring a touch of luxury to her attire. Similarly, the Panthère de Cartier earrings, with their classic yet contemporary appeal, balanced the boldness of the dress and boots. These accessories showcased Deepika Padukone's attention to detail and her ability to harmonize various elements of her ensemble, creating a cohesive and captivating look.
In essence, the Cartier necklace and earrings not only elevated her outfit but also highlighted her impeccable fashion sense. Deepika's mastery in pairing bold fashion choices with exquisite jewelry demonstrated her knack for making a statement while maintaining an air of timeless sophistication. It's these subtle yet impactful details that reaffirm her position as a true fashion icon and a muse for fashion enthusiasts around the world.
Deepika Padukone's impeccable fashion choices were further accentuated by her oh-so-glamorous makeup and effortlessly gorgeous hair, all of which were on point at the grand opening event. Her makeup and hairstyling choices were a testament to her status as a true fashion icon. The attention to detail in her entire look showcased her commitment to making a striking fashion statement.
The choice of outfit for the event was daring and luxurious, showcasing Deepika's penchant for taking risks and embracing bold fashion. The combination of the Louis Vuitton midi-dress and knee-high black boots was a bold move, and it worked splendidly, emphasizing her daring style.
Adding Cartier accessories to the ensemble was the perfect finishing touch. The jewelry not only elevated the overall look but also added a touch of timeless elegance and pure bling. This blend of boldness and luxury is a reflection of Deepika Padukone's unique ability to balance various fashion elements and make them work together harmoniously.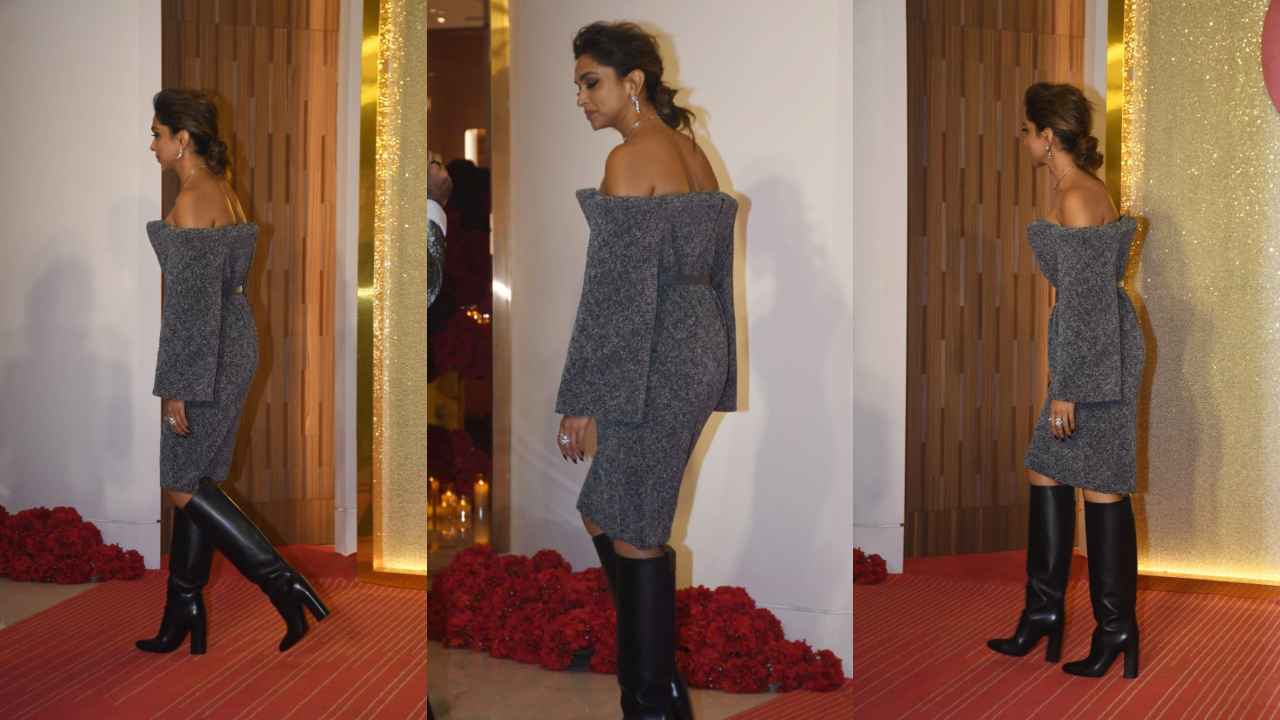 In conclusion, Deepika's impeccable makeup, stunning hairstyle, daring outfit choice, and exquisite Cartier accessories all contributed to a look that was truly captivating and made a statement. She continues to reign as a fashion icon, consistently pushing the boundaries of fashion while maintaining her personal flair for elegance and sophistication. Her grand opening appearance was a testament to her influential status in the world of style and glamour.