From Deepika Padukone to Samantha Ruth Prabhu: HOTTEST celeb-approved wedding season trend!
In the ever-evolving world of fashion, Bollywood divas have played a pivotal role in reshaping the way we perceive and wear the traditional Indian saree. Their impeccable fashion choices have not only modernized this ancient clothing but have also elevated it to a whole new level of style and sophistication. The advent of the low drape design, popularized by the dynamic Gen-Z divas, has breathed fresh and youthful vitality into the saree, making it a fashionable choice for a new generation of women. This innovative styling technique has redefined how sarees can be worn, showcasing the versatility and adaptability of this timeless garment.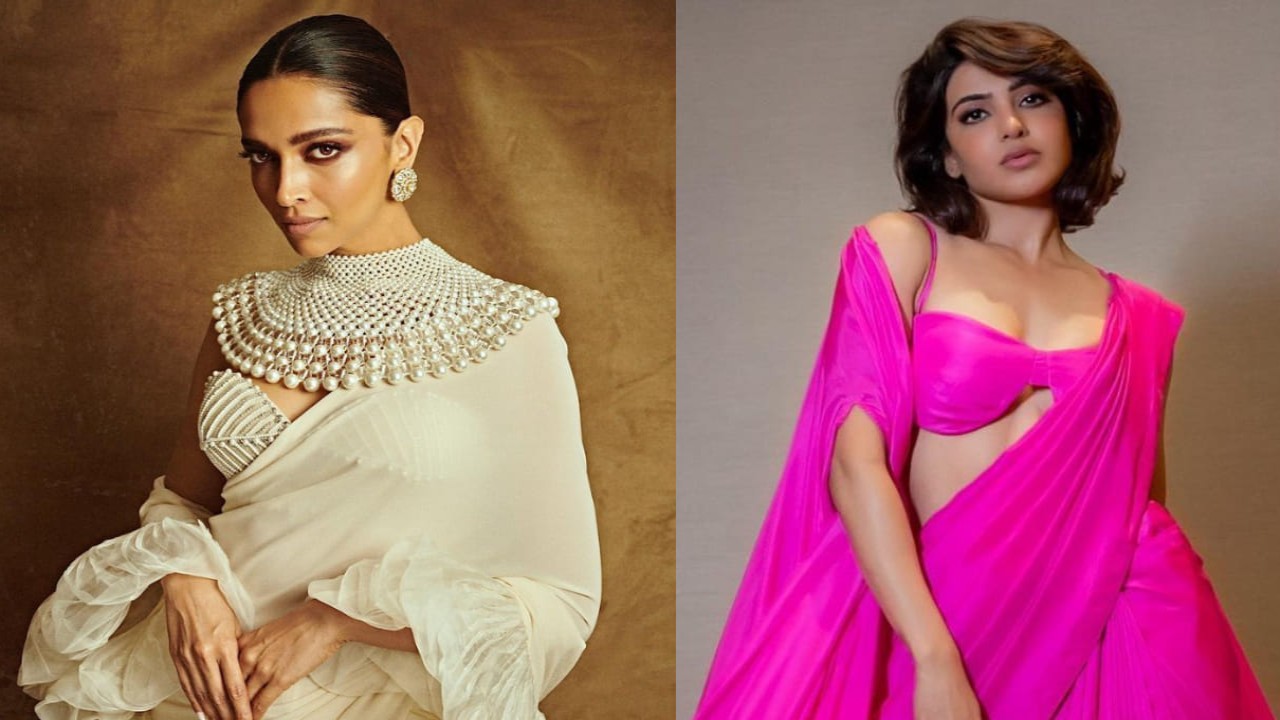 But Bollywood's influence doesn't stop at the low drape design. The industry has once again astounded us by introducing a novel touch to the traditional saree style – the cape. This intriguing addition of a cape to the saree has given it a contemporary edge, boosting its beauty and making it an avant-garde choice for both formal and casual occasions. The cape, with its fluid and graceful draping, complements the saree's inherent charm, adding an extra layer of elegance and drama to the ensemble.
The infusion of modern elements into traditional attire is a testament to the fashion-forward nature of Bollywood, where experimentation and innovation are key to staying relevant in an ever-changing landscape. Bollywood divas have successfully reinvented the saree, making it a symbol of timeless grace and contemporary chic, while also inspiring women to explore new ways of interpreting this iconic Indian garment. In doing so, they have showcased how fashion continues to evolve and adapt, creating exciting opportunities for self-expression and sartorial exploration.
When it comes to the forefront of Bollywood style, it's impossible not to be mesmerized by the stunning variety of capes worn by the divas. These capes have become an integral part of their fashion repertoire, ranging from elaborate floor-length capes adorned with exquisite embroidery and dazzling decorative elements to chic and minimal cape jackets that effortlessly elevate any saree style. These fashionable modifications have evolved into a staple style statement for the leading ladies of Bollywood, adding a generous dose of drama, class, and a touch of glamour to their ensembles.
The floor-length capes exude a sense of opulence and grandeur, transforming the saree into an ensemble fit for the red carpet or high-profile events. Embellished with intricate embroidery, sequins, and other decorative elements, they not only enhance the elegance of the saree but also create a show-stopping effect. These capes are a testament to the divas' bold fashion choices and their ability to make a statement with their outfits.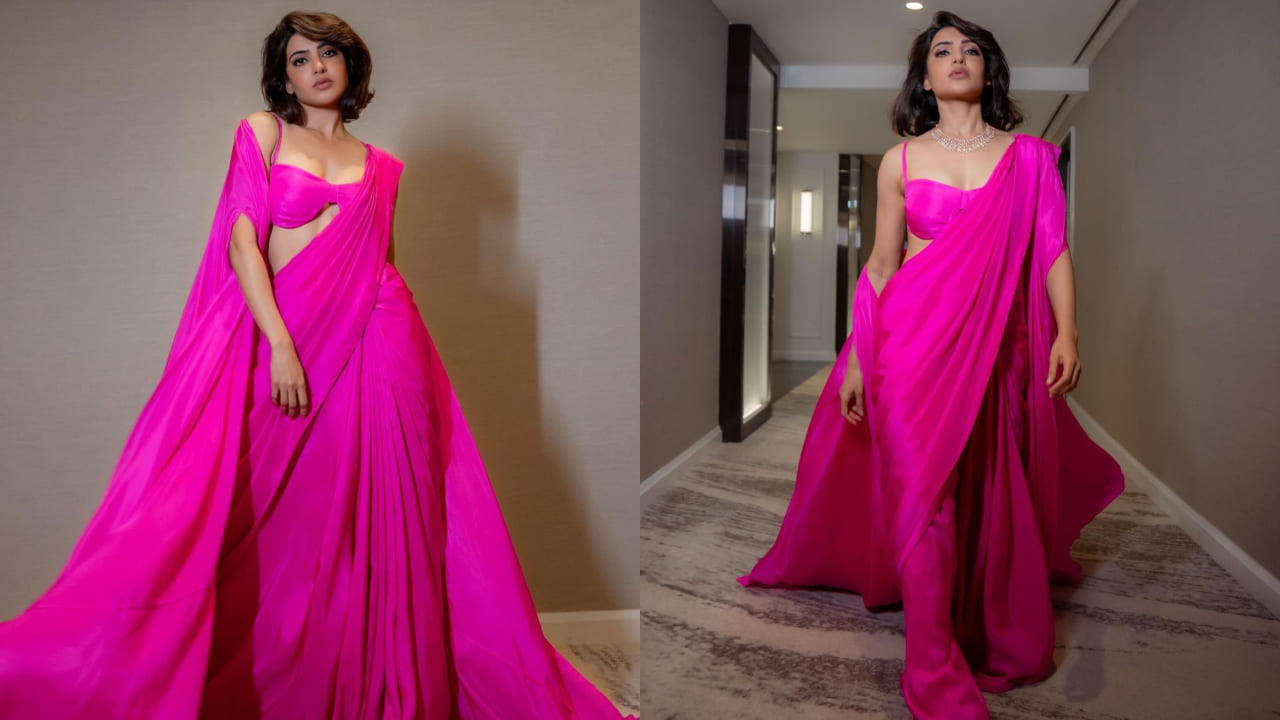 On the other hand, the more minimalist cape jackets offer a modern and stylish twist to the traditional saree. They are versatile and can be easily incorporated into everyday or semi-formal wear, adding a touch of sophistication and chic simplicity. These cape jackets are often chosen for their ability to balance the classic charm of the saree with a contemporary edge, making them a popular choice among fashion-forward Bollywood celebrities.
In essence, capes have become an essential fashion element in the Bollywood style playbook, providing a wide range of options for divas to express their individuality and elevate their saree looks. These capes are a testament to the ever-evolving nature of fashion, where creative adaptations breathe new life into traditional garments and give them a fresh and captivating appeal.
Samantha Ruth Prabhu has consistently wowed fashion enthusiasts with her impeccable wardrobe choices, and this time she truly outdid herself with a stunning fusion saree suit. Her fashion statement showcased the perfect blend of traditional and contemporary elements, highlighting her ability to reinvent classic attire for a modern audience.
What set this look apart was Samantha's choice to pair the saree with a complementary bustier. This addition elevated the ensemble to a whole new level, merging two distinct pieces of clothing into a harmonious and fashionable whole. The matching bustier not only provided a structured and modern contrast to the saree but also accentuated her silhouette, creating a contemporary and edgy appeal.
The sweetheart hem on the spaghetti-strapped bustier was a delightful touch, adding a sense of charm and elegance to the outfit. This detail further demonstrated Samantha's attention to even the smallest elements, which can make a significant difference in the overall impact of a fashion choice. The result was a look that was not only eye-catching but also tastefully elegant.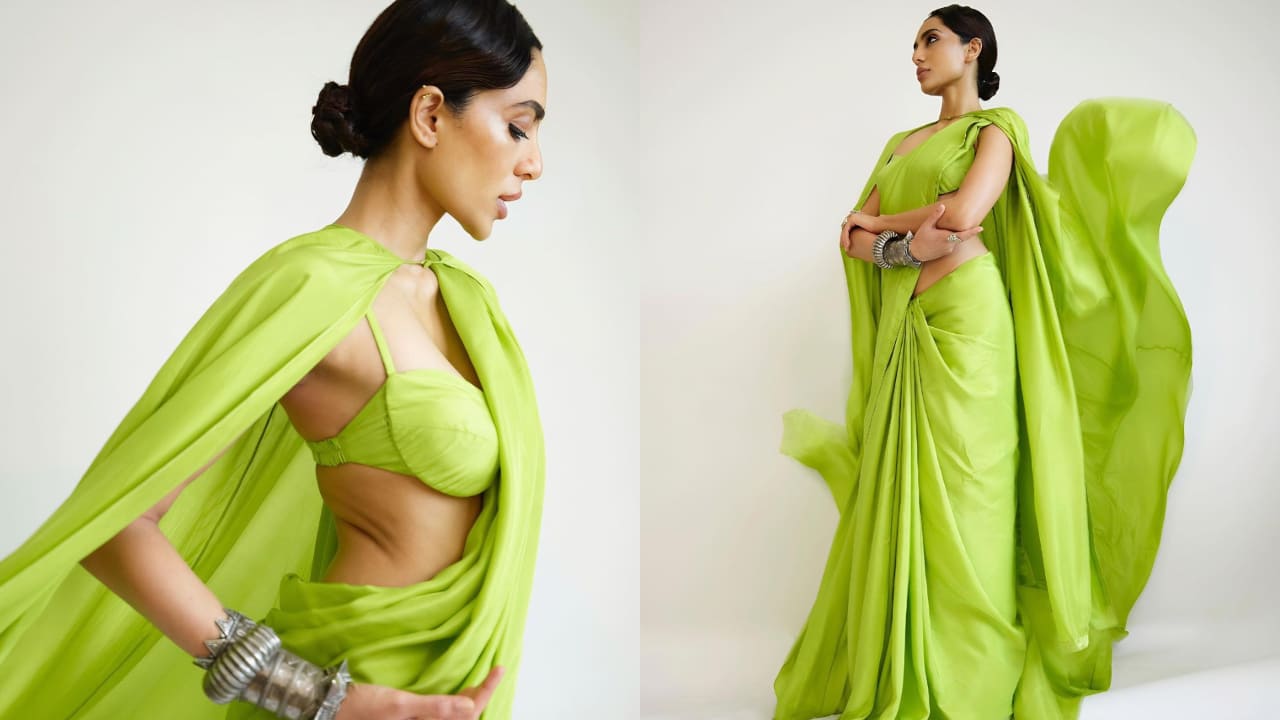 Samantha's fashion choices continue to inspire and set trends, showcasing her creativity and her willingness to push the boundaries of traditional attire. Her fusion saree suit is a shining example of how fashion can seamlessly merge the best of both worlds, creating a style that resonates with a diverse and evolving audience. It's a reminder that innovation and self-expression are at the heart of the ever-changing landscape of fashion.
Samantha's fashion prowess didn't stop at the fusion of the saree and bustier. She added a captivating cape to her ensemble, infusing her look with an unexpected and delightful twist. The inclusion of a cape took her attire to a whole new level of elegance and refinement, turning a stylish outfit into a true fashion statement.
The cape, with its flowing and graceful draping, provided a touch of drama and grandeur to the saree suit. It not only added an element of sophistication but also made the entire look red carpet-worthy. The combination of the cape with the saree and bustier showcased Samantha's fashion-forward approach and her willingness to experiment with different elements to create a memorable and stunning ensemble.
The saree itself, a creation from the renowned house of Ekaya Banaras, added further depth and quality to the outfit. Ekaya Banaras is known for its excellent craftsmanship and meticulous attention to detail, which was evident in the exquisite design and quality of the saree. This choice highlighted Samantha's ability to select pieces that not only reflect her style but also come from reputable sources known for their dedication to preserving and advancing the rich tradition of Indian textiles.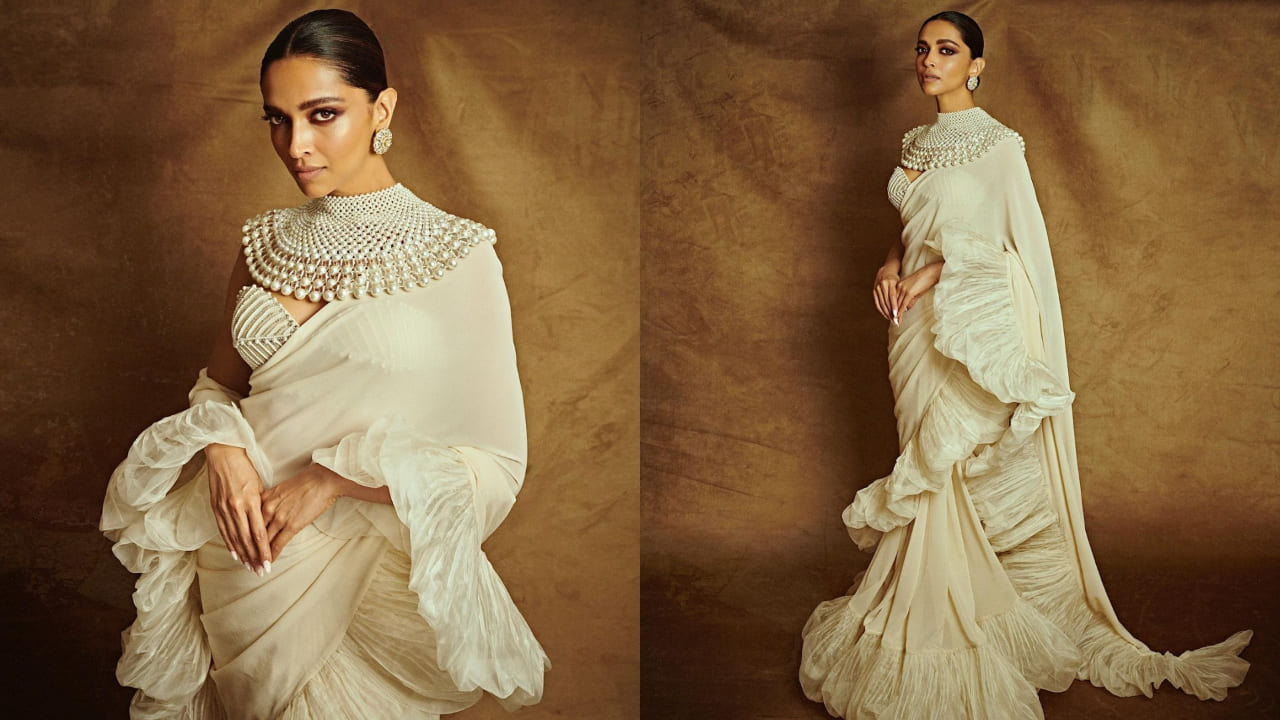 In this ensemble, Samantha demonstrated how accessories and careful selection of garments can transform an outfit into a true work of art. Her fusion saree suit with the captivating cape is a testament to her fashion finesse and her ability to combine various elements to create a look that is both captivating and refined. It's a celebration of the intersection of tradition and innovation in the world of fashion.
The neon green saree donned by Sobhita Dhulipala is a striking and vibrant color that instantly commands attention. It is draped gracefully over her toned body, accentuating her natural proportions and lending an air of elegance to the ensemble. The vivid hue of the saree not only captivates the eye but also highlights her fashion-forward sensibilities, as neon shades continue to make waves in the world of fashion.
The cape, added as an overlay to the saree, brings a sense of regality and grandeur to the entire look. It transforms the saree into a regal attire that seems fit for a royal affair. The floor-length cloak cascading down her back exudes an ethereal and majestic touch, elevating the ensemble to new heights of sophistication.
This ensemble masterfully combines tradition and modernity, creating a sense of modern atmosphere while still paying homage to the timeless elegance of the saree. Sobhita Dhulipala's choice to layer a cape over a traditional blouse adds an unexpected and innovative dimension to her look. It's a bold statement of how fashion can be an art form, where unique combinations and creative interpretations can result in unforgettable and breathtaking ensembles. In this case, the neon green saree with the majestic cape exemplifies the fusion of tradition and modernity in a truly remarkable way.
Deepika Padukone made a memorable and dazzling appearance in a saree designed by the renowned duo, Abu Jani and Sandeep Khosla. This off-white chiffon saree was nothing short of a work of art, showcasing the designers' impeccable craftsmanship. The saree's gorgeously patterned design featured pleats and enormous ruffles that added a touch of dramatic flair, making it a head-turning choice for the fashion-forward actress.
One of the standout features of this ensemble was the trail running gracefully from the pallu. This trail added an element of sophistication and flow to the saree, creating a captivating visual effect as Deepika walked and moved. It highlighted the thoughtfulness and intricacy that went into crafting this elegant piece.
The embroidered bustier blouse, adorned with pearls and crystals, was the perfect complement to the saree. It exuded a sense of elegance and opulence, further enhancing the richness of the ensemble. The intricate embellishments added a touch of luxury to the look, underlining the attention to detail that characterized the entire outfit.
To complete this regal appearance, Deepika added a stunning high-neck pearl cape that added a sense of grandeur and refinement to the ensemble. The cape beautifully encapsulated the idea of regal elegance, elevating the saree to a level of opulence and sophistication.
In this appearance, Deepika Padukone not only showcased her incredible fashion sense but also celebrated the talents of designers Abu Jani and Sandeep Khosla. The ensemble was a true testament to the power of fashion to be an art form, where creativity, craftsmanship, and a keen eye for detail come together to create a look that is both memorable and mesmerizing.