Kareena Kapoor's Ranna Gill co-ordinated set: A Powerhouse of Printed Cool to Elevate Your Season!
Kareena Kapoor Khan's fashion sense is a dynamic fusion of timeless elegance, contemporary trends, and a distinctive personal flair. With a career spanning over two decades in the entertainment industry, she has evolved into a style icon who effortlessly navigates between traditional Indian attire and modern, edgy ensembles. Kareena's fashion journey is characterized by her ability to embrace a wide spectrum of looks, reflecting her versatile personality and confident demeanor.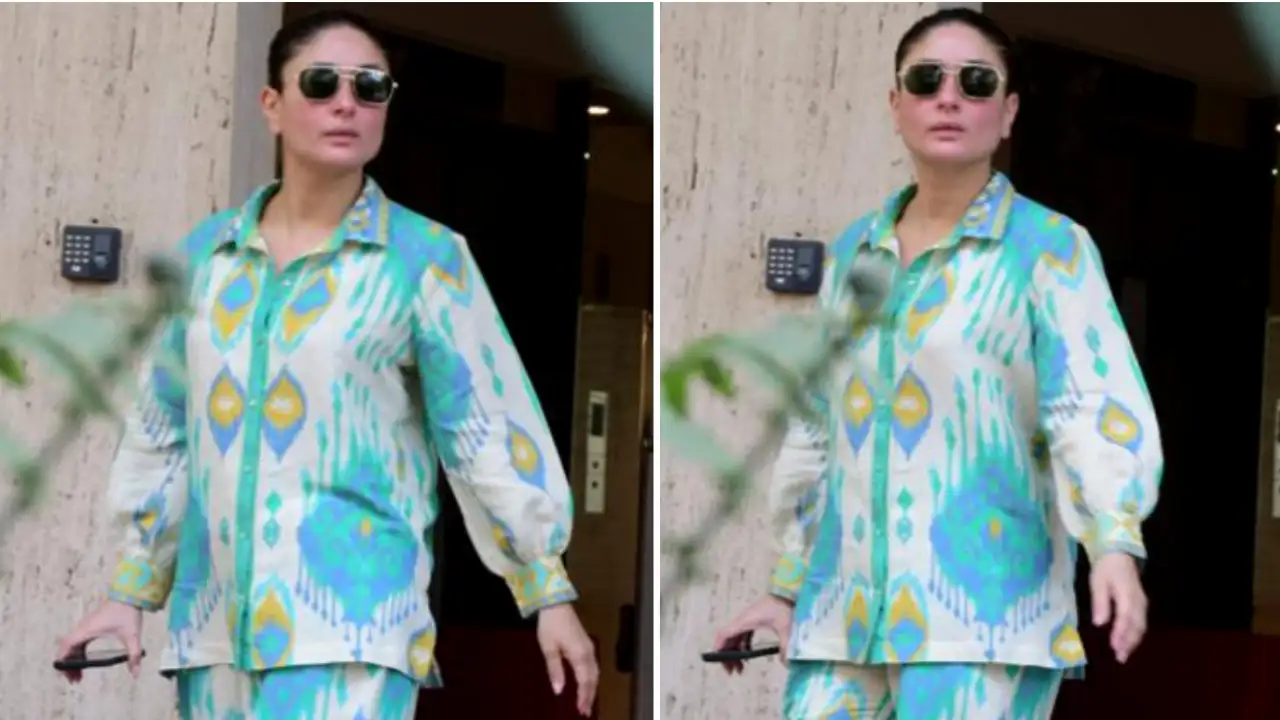 One of the defining aspects of Kareena's fashion sense is her innate ability to make a statement with minimalistic choices. Whether it's a classic saree draped with understated grace or a well-tailored pantsuit exuding power, she captures attention through her confident presence rather than relying solely on elaborate embellishments. This sense of self-assuredness allows her to shine in any setting, be it on the red carpet, in casual outings, or during public appearances.
Kareena's appreciation for tradition is evident in her love for ethnic wear. She effortlessly carries off intricate lehengas, elegant anarkalis, and saris with a contemporary twist. Her choices of color, fabric, and silhouette reflect her keen understanding of how to stay rooted in tradition while infusing a fresh, modern perspective. This fusion of the old and the new is a hallmark of her fashion choices.
At the same time, Kareena's fashion choices often reflect her experimentation with cutting-edge trends. She seamlessly adapts to the changing fashion landscape, whether it's by embracing co-ordinated sets, bold prints, or statement accessories. Her ability to interpret trends in her own unique way sets her apart as a trendsetter rather than a follower.
Kareena's fashion journey also reflects her emphasis on comfort and relatability. She often opts for outfits that strike a balance between style and ease, allowing her to navigate her busy life with grace. This relatability has endeared her to fans who admire not just her fashion sense but her down-to-earth approach to dressing.
In essence, Kareena Kapoor Khan's fashion sense is a tapestry woven with elements of tradition, modernity, confidence, and versatility. Her choices inspire millions to experiment with their own style, celebrating individuality and the transformative power of fashion. Whether she's donning a glamorous evening gown or a casual ensemble, Kareena's fashion journey continues to captivate, making her an enduring and influential figure in the world of style.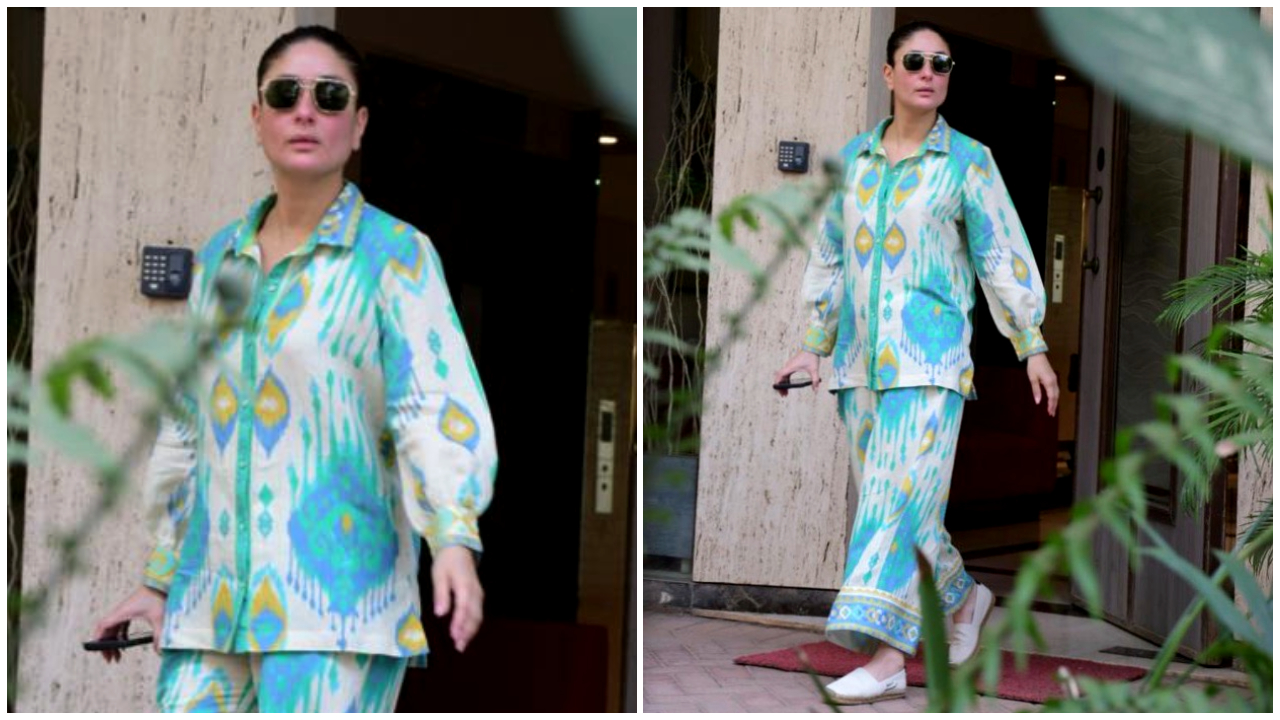 Hello, print season, you're here, and we're ready to embrace you with open eyes and hearts. As Spring unfolds its vibrant canvas, it's all about swiftly embracing and reveling in the world of colorful prints. We've been responding to the call of similar style cues, especially sparked by Kareena Kapoor Khan's impeccably coordinated sets. And as we navigate the season, our fashion choices are primed to lean towards simplicity, opting intentionally for non-heavy outfits that effortlessly embody the essence of Spring.
The inspiration drawn from Kareena Kapoor Khan's co-ordinated sets serves as a reminder of the creative possibilities that fashion offers. Her ability to seamlessly match pieces, blending colors and patterns into harmonious ensembles, is a testament to her innate fashion sensibilities. As we embark on our own style journeys, we're guided by a similar inclination – to curate looks that are visually cohesive and inherently stylish.
As the season unfolds, our approach to fashion becomes synonymous with a deliberate pursuit of uncomplicated styling. Our choices gravitate towards outfits that exude a sense of effortlessness, allowing us to fully embrace the breezy and invigorating atmosphere that Spring brings. Lightness in attire becomes a form of expression, aligning perfectly with the season's ethos of rejuvenation and new beginnings.
In a world where fashion is a mirror of our moods and aspirations, our decision to opt for non-heavy outfits stands as a conscious choice. It reflects our desire to celebrate the season's beauty without being weighed down, allowing us to move through each day with grace and comfort.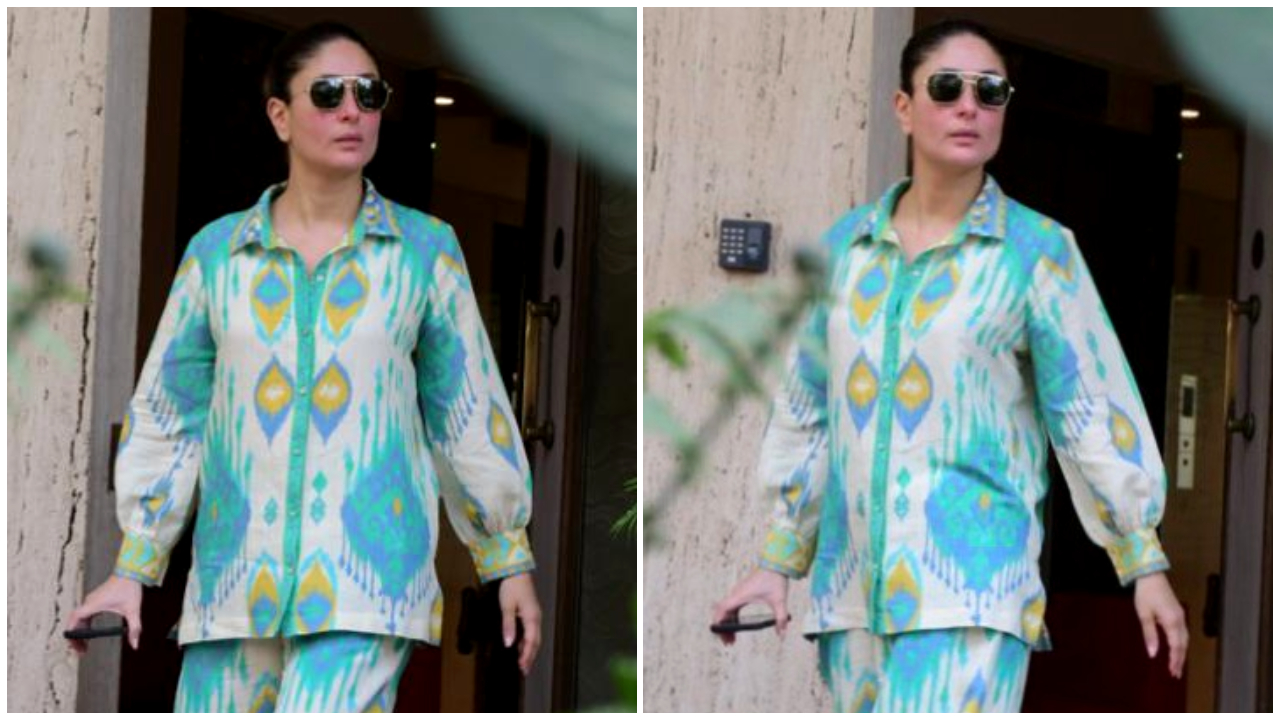 Once again, Kareena Kapoor Khan sets the style bar high, this time donning a delightful Ranna Gill co-ordinated set. The mother-of-two effortlessly captures attention as she presents an ensemble that is both chic and accessible. For those who admire her fashion choices, this ensemble is a must-see. Aptly named the 'Lydia' matching boho-style set, this outfit is readily available for public viewing and purchase on the fashion designer's website at a price of Rs. 25,600.00. With its undeniable appeal, this ensemble is tailor-made for flaunting a weekend brunch look that radiates style and comfort.
Kareena's affinity for co-ordinated sets once again takes center stage, showcasing her adeptness at pairing pieces that seamlessly complement each other. The 'Lydia' set, curated by Ranna Gill, offers a harmonious blend of boho-inspired elements that embody a carefree and relaxed spirit. With its intrinsic charm, this ensemble encapsulates the essence of laid-back yet fashionable elegance.
For those seeking a quintessential weekend brunch ensemble that effortlessly exudes style, the 'Lydia' matching boho-style set offers an attractive choice. Kareena's endorsement of this ensemble stands as a testament to its universal appeal, making it an enticing option for individuals looking to curate a fashionable yet comfortable look for their leisurely weekend outings.
As fashion enthusiasts and admirers of Kareena Kapoor Khan's style, the 'Lydia' set serves as a delightful option to channel her effortlessly chic aesthetic. With its availability for public purchase, this ensemble beckons us to explore and embrace its versatile charm, affording us the opportunity to infuse a touch of Kareena's glamour into our own weekend brunch ensembles.
Kareena Kapoor Khan once again proves her fashion prowess with an alluring ensemble, this time showcasing the 'Lydia' button-down shirt with bishop sleeves paired seamlessly with the 'Reese' wide-leg pants. The magnetic appeal of this multi-coloured combination lies in its captivating Lime Ikat print, a visual treat that effortlessly draws the eye. Crafted from a blend of Linen and viscose, each piece can be purchased individually at a price of Rs. 12,800.00, offering a versatile and stylish addition to one's wardrobe.
The 'Lydia' shirt boasts charming bishop sleeves that add a touch of drama to the ensemble. Its button-down design exudes sophistication, while the Lime Ikat print infuses an irresistible vibrancy that's perfect for daytime events. The 'Reese' wide-leg pants continue the visual narrative with their matching print, creating a harmonious flow that encapsulates effortless chic.
The Lime Ikat print's allure is undeniable, a testament to its ability to instantly capture attention and radiate a lively energy. This blend of Linen and viscose not only ensures comfort but also lends a luxurious touch to the ensemble, reflecting Kareena's propensity for balancing style and ease.
Accessorizing her daytime look with finesse, the Jab We Met actress dons black-tinted sunnies that evoke an air of mystery while adding a contemporary edge. Her choice of espadrilles aligns perfectly with the ensemble's relaxed yet fashionable vibe, completing the look with an understated elegance that echoes Kareena's innate sense of style.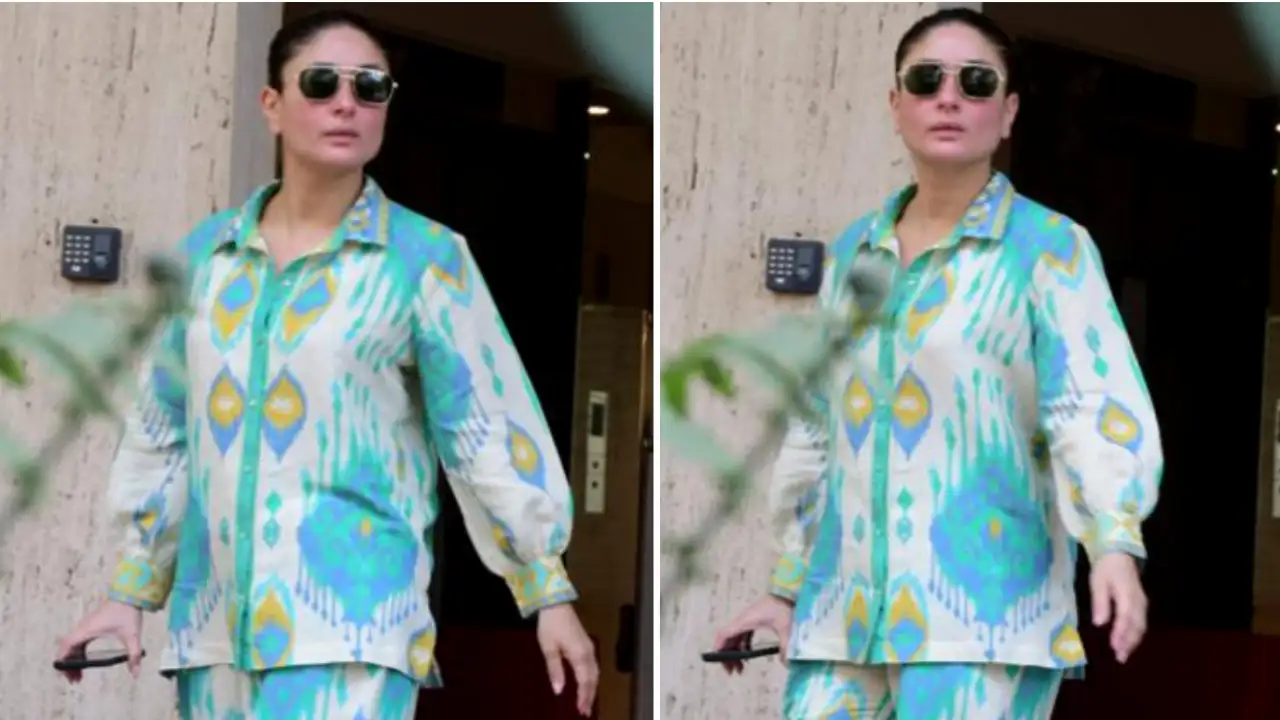 In this ensemble, Kareena Kapoor Khan once again showcases her knack for curating ensembles that strike a harmonious balance between trendsetting fashion and everyday comfort. With each piece available for individual purchase, this ensemble beckons us to embrace its timeless charm and infuse a touch of Kareena's signature glamour into our own fashion narratives.