Kareena Kapoor Elegantly Proves Co-ord Sets as Her Cherished Summer Choice with an Affordable Under Rs 6K Zara Ensemble
Kareena Kapoor Khan, often hailed as Bollywood's foremost fashion icon, continues to set trends with her impeccable sense of style. The co-ords trend has seamlessly woven its way into her daily wardrobe, particularly catching our attention in her role as "The Crew" actress. This choice has ignited our curiosity, prompting us to explore the reasons why such coordinated sets are essential during the hottest months.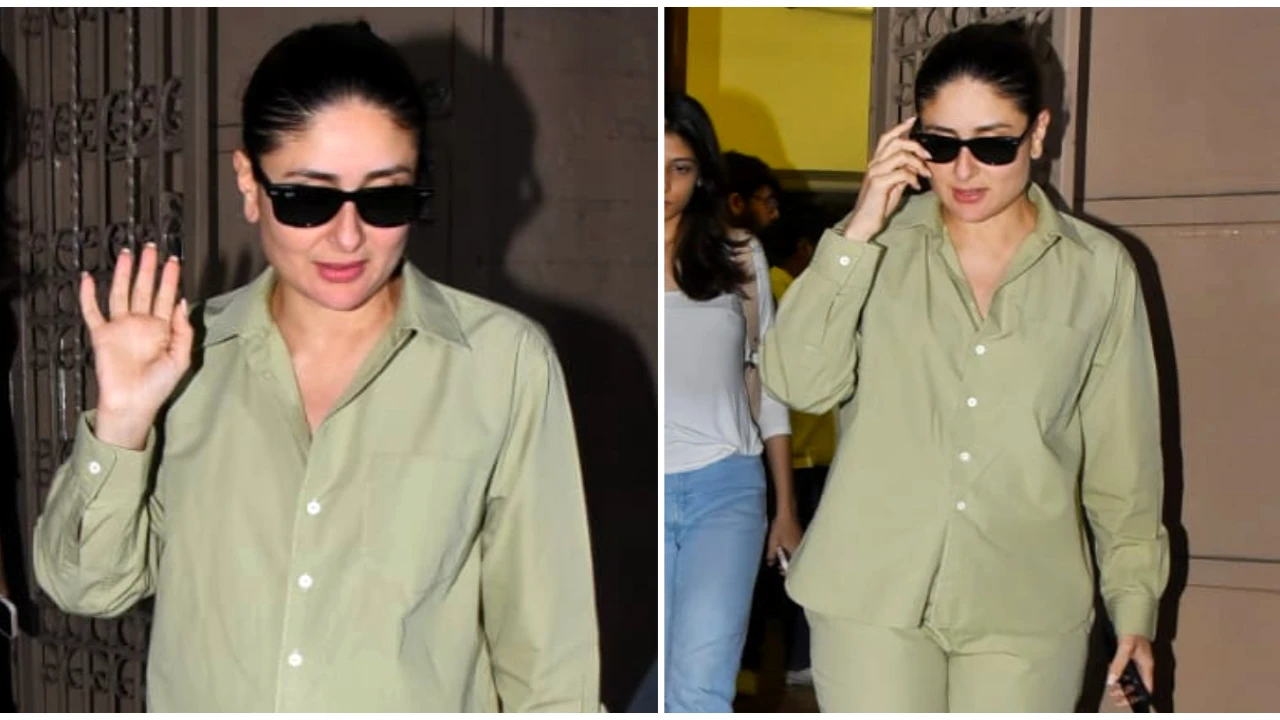 Kareena Kapoor Khan's endorsement of co-ords is a testament to their versatility and practicality. Coordinated sets offer a complete and put-together look with minimal effort, making them an ideal choice for individuals seeking comfort and style during sweltering temperatures. The ability to effortlessly pair matching pieces ensures a cohesive outfit while providing a fashion-forward edge.
As temperatures rise, the convenience of co-ords becomes even more apparent. These sets eliminate the need to spend time pondering over outfit combinations, making dressing up a hassle-free experience. Kareena Kapoor Khan's embrace of this trend exemplifies the ease with which coordinated sets can elevate one's daily style, offering both comfort and sophistication in one fell swoop.
Furthermore, co-ords inherently exhibit a contemporary and chic aesthetic. By opting for matching top and bottom pieces, individuals can create a cohesive ensemble that appears effortlessly put together. Kareena Kapoor Khan's influence and endorsement of this trend contribute to shaping fashion preferences during the hottest months, inspiring others to experiment with coordinated sets that fuse comfort and style seamlessly.
Kareena Kapoor Khan's fashion choices have certainly solidified her status as a trendsetter, and her preference for shirts adds another layer of sophistication to her style. Whether she's donning stripe prints, plain blues, or an array of patterns, one thing is clear: Kareena Kapoor Khan is undoubtedly a "shirt girl." This penchant for shirts offers a versatile canvas for a multitude of looks, from casual to chic.
Drawing inspiration from Kareena's wardrobe, consider infusing your favorite hue into a coordinated set, anchored by a stylish shirt and matching pants. This approach allows you to curate a cohesive and well-put-together outfit that speaks volumes about your style sensibilities. Whether it's a classic white shirt, a vibrant color, or a playful pattern, the shirt serves as the focal point, and the coordinated pants complete the ensemble.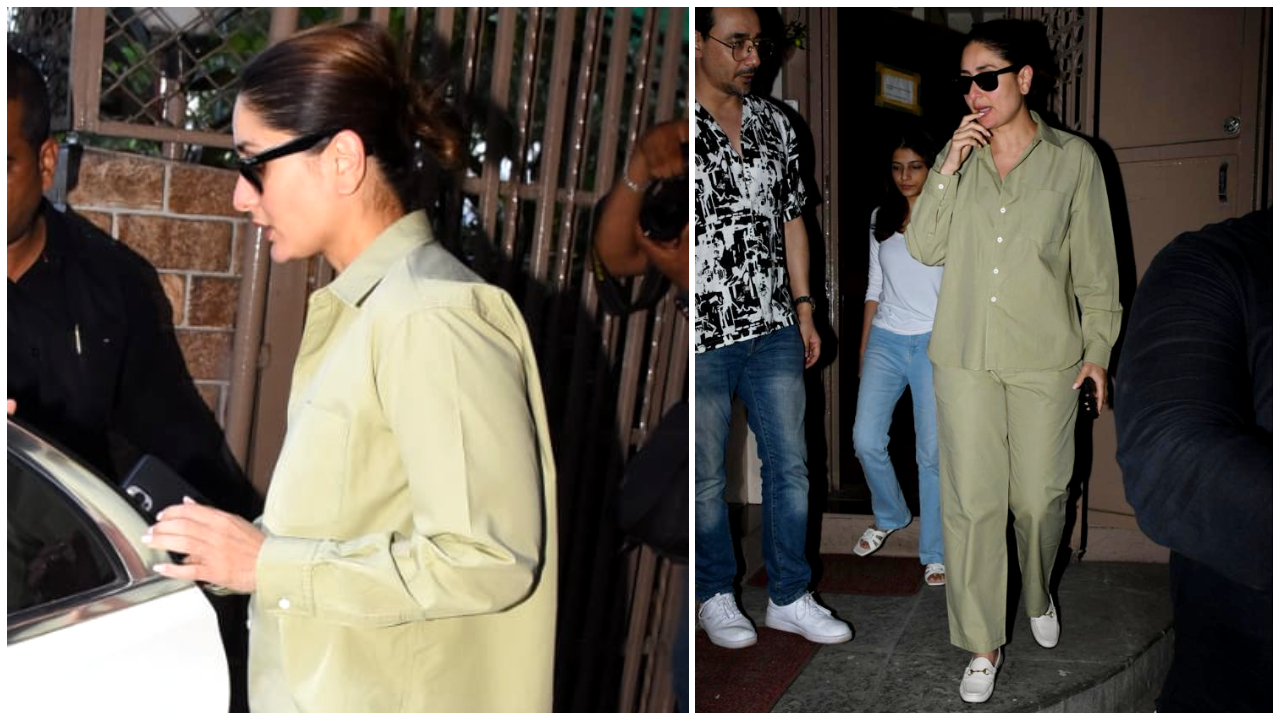 Coordinated sets centered around shirts and pants are an embodiment of comfort and elegance. The shirt adds a touch of sophistication, while the matching pants create a sense of unity and balance. This ensemble strikes the perfect equilibrium between being polished and effortlessly chic.
By taking a page out of Kareena Kapoor Khan's playbook, you can emulate her signature style and infuse your own personality into your outfits. Whether you're opting for a classic monochromatic look or experimenting with bold colors and patterns, the coordinated shirt and pants set offers endless possibilities for expressing your unique fashion perspective.
Kareena Kapoor's fashion choices consistently capture attention, and her recent appearance outside a dubbing studio in Mumbai is no exception. Her monotone and light pistachio two-piece poplin combo from Zara speaks volumes about her style sensibilities. While detaching from greens might seem challenging, the "Laal Singh Chaddha" actress makes a compelling case for embracing this vibrant color.
Kareena Kapoor's penchant for green outfits showcases her ability to make bold fashion statements. Green, especially shades like pistachio, can be eye-catching and refreshing, particularly in the warmer months. The light and airy nature of the pistachio hue resonates with the desire for comfort and style during hot weather.
Green ensembles, as evidenced by Kareena's outfit, can serve as striking yet versatile choices. This particular shade of green lends itself well to multiple occasions, from casual lunches to travel adventures. The vibrancy of green outfits can instantly elevate your look, making them perfect for moments when you want to make a statement.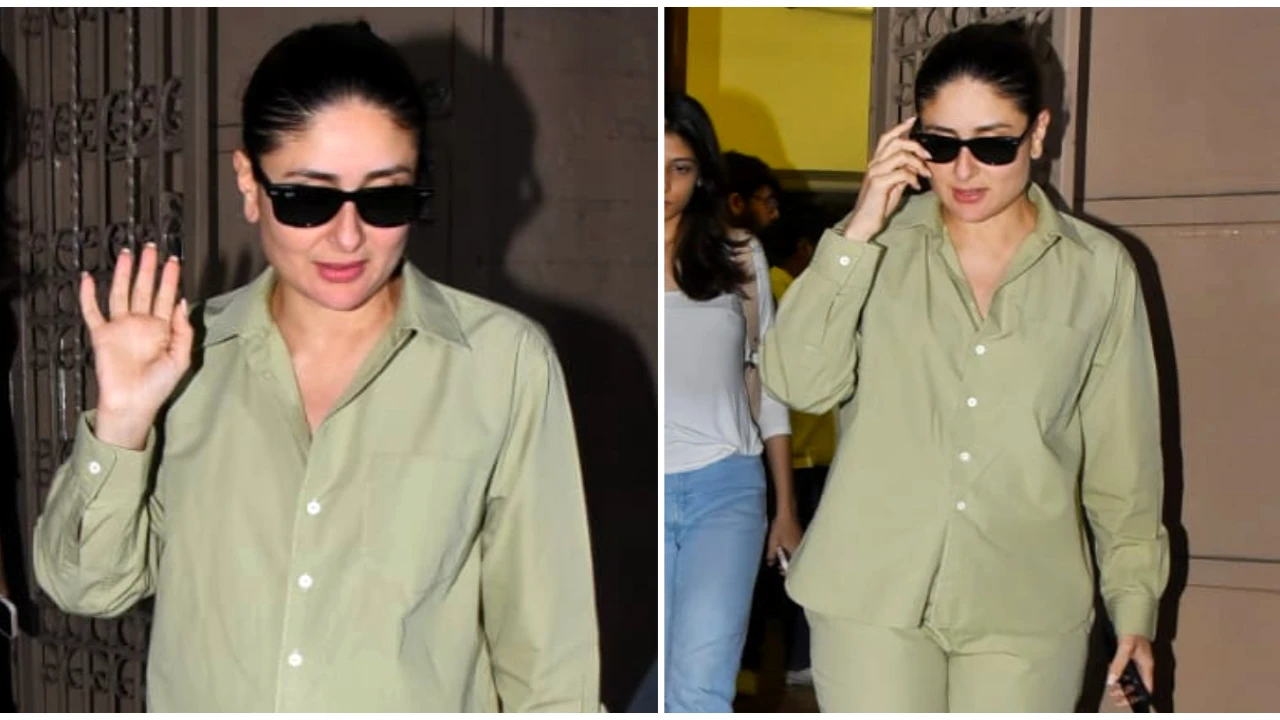 While it's true that green outfits stand out in the heat, they also offer a unique opportunity to explore various shades and styles. From pale pastels to bold neons, the spectrum of green allows for diversity in fashion choices. Additionally, green outfits can be paired with complementary accessories to create well-balanced and visually pleasing ensembles.
The fabric of Kareena Kapoor's outfit not only adds to its aesthetic appeal but also delivers optimal comfort and a feeling of lightweight bliss. Her choice of greens is impeccably executed, as she wears a long-sleeved, collared shirt that embraces the soothing shade. Priced at Rs 2,990.00, this shirt boasts several intricate details that contribute to its charm. With features like a chest patch pocket, cuffs, a high-low hem, and a button-up front, it becomes a versatile and stylish piece that captures attention.
The exceptional breathability and lightweight nature of the fabric make it a perfect choice for warm weather. This Morocco-made cotton number showcases both the attention to quality and the ability to exude elegance even in the simplest of styles. Kareena Kapoor's outfit reflects a thoughtful selection that takes into account both style and comfort.
Teaming the shirt with trousers of the same price, Rs 2,990.00, completes the ensemble seamlessly. This coordinated approach ensures a well-rounded and polished appearance. By opting for matching separates, Kareena showcases her innate ability to create harmonious outfits that effortlessly elevate her fashion choices.
Kareena Kapoor's attention to detail when accessorizing her outfits adds another layer of elegance to her fashion choices. In this particular ensemble, she has seamlessly integrated black sunglasses and white loafers, creating a balanced and stylish look. The addition of accessories like these highlights her commitment to creating cohesive and well-put-together outfits.
Her choice of white loafers, possibly from Gucci, showcases her penchant for the Italian luxury brand. A thorough inspection of her various looks indeed justifies that she is a notable fan of Gucci. The pair of horsebit leather loafers priced at approximately Rs 75,849.86 exemplifies the blend of luxury and sophistication that defines both Kareena's style and the brand's aesthetic.
The decision to style her hair in a top knot complements the overall ensemble, exuding a chic and tidy appearance. This hairstyle not only adds to the visual appeal of the outfit but also offers a practical solution for keeping hair off the face during warm weather.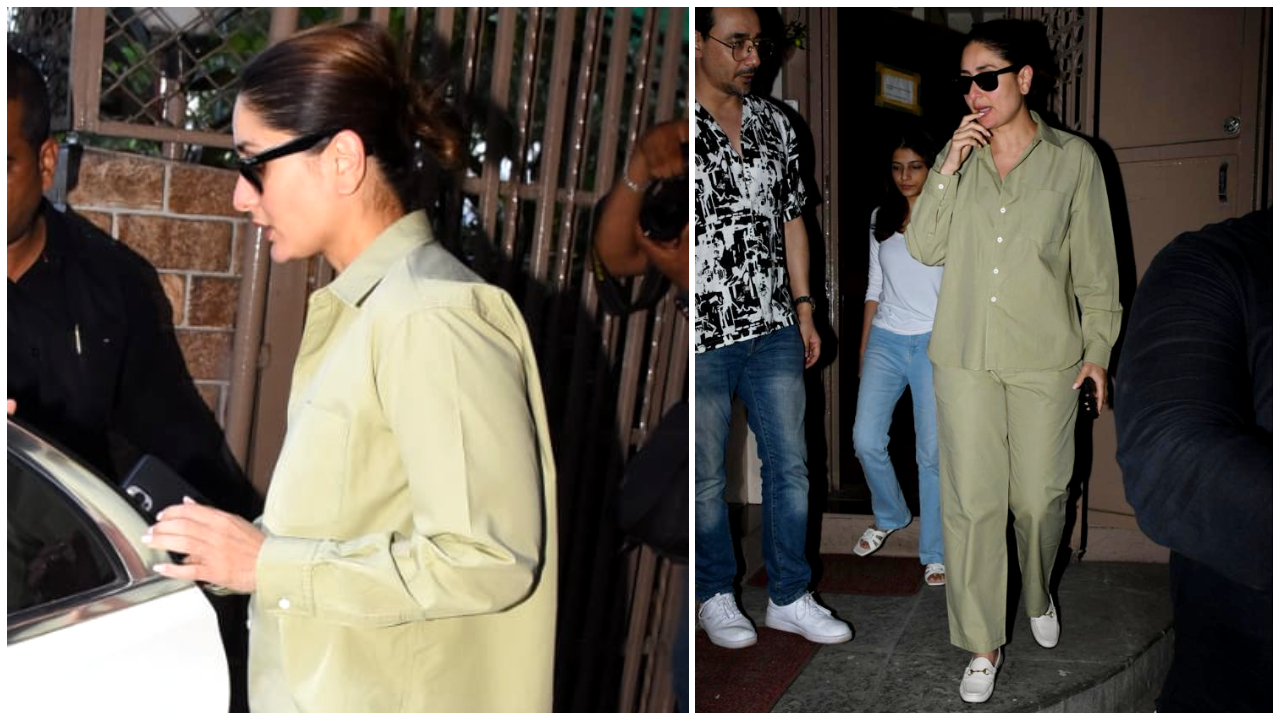 Kareena Kapoor's nude lipstick choice aligns perfectly with her "no-makeup makeup" approach, allowing her natural beauty to shine through. This subtle touch of makeup enhances her features without overpowering her look.
In conclusion, Kareena Kapoor's mastery of accessories elevates her ensemble to new heights. The incorporation of black sunglasses and white loafers, potentially from Gucci, highlights her attention to detail and her commitment to luxury fashion. Her choice of a top knot and nude lipstick completes the look with understated elegance. Kareena's ability to effortlessly fuse these elements speaks volumes about her fashion sensibilities and her ability to create stunning outfits from head to toe.