Kapil Sharma looks dapper in a PIC with singer Rema!
Kapil Sharma, the renowned comedian, has not only made a name for himself with his humor but also with his evolving fashion sense. His style choices have garnered attention and appreciation from fans and fashion enthusiasts alike. Kapil's willingness to experiment with his looks, from stylish blazers to funky co-ords, reflects his confident and bold approach to fashion.
A significant portion of the credit for Kapil's incredible fashion transformation goes to his wife, Ginni Chatrath, who has been styling him for quite some time now. Her influence and fashion expertise have played a pivotal role in shaping Kapil's unique and stylish appearances. The partnership between Kapil and Ginni in curating his looks has undoubtedly contributed to his growing reputation as a fashion-forward celebrity.
Kapil Sharma's fashion journey is a testament to the fact that personal style can evolve and improve with the right guidance and creative input. His fashion choices continue to be a source of inspiration for those looking to experiment and make bold statements with their outfits. Kapil's stylish transformations only add to his multifaceted talent and make him a prominent figure in both the entertainment and fashion industries.
Kapil Sharma's recent social media post, where he shared a picture with Nigerian singer Rema, garnered attention and excitement among his fans. Rema had recently made an appearance on Kapil's popular reality show, "The Kapil Sharma Show," and the two posed together outside the show's sets.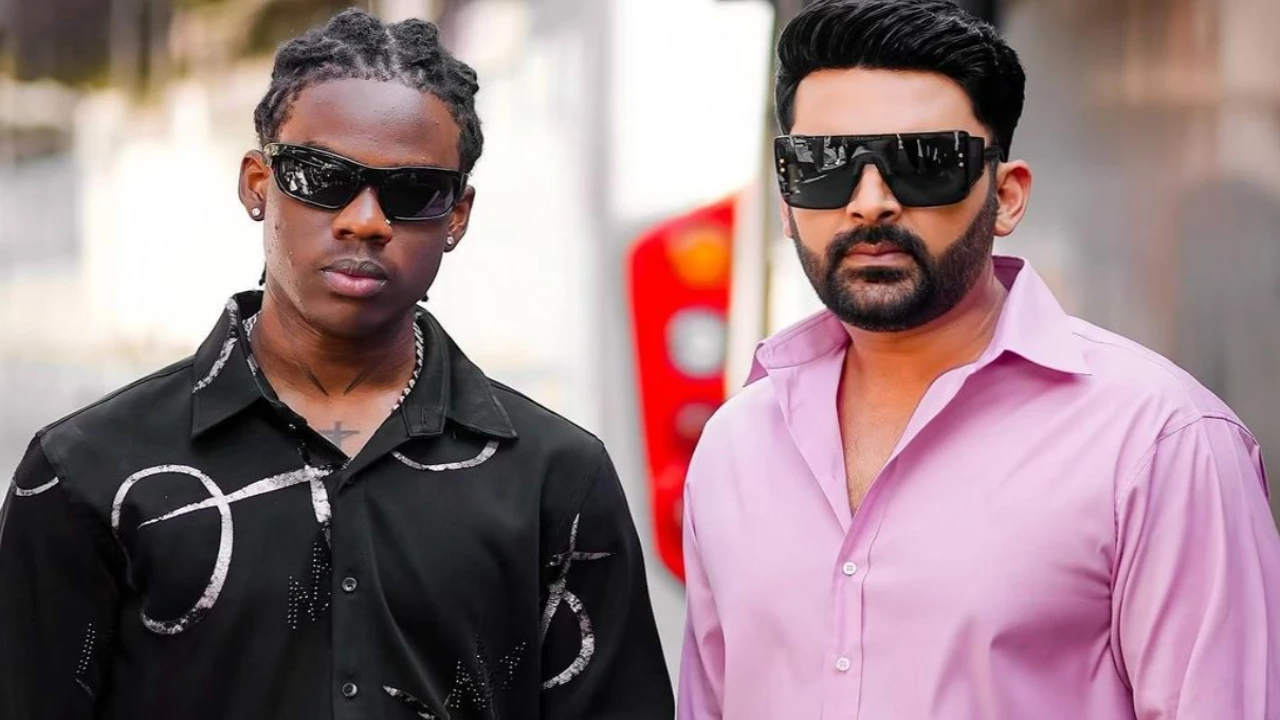 In the picture, Kapil Sharma can be seen sporting a pink shirt, showcasing his stylish and eye-catching fashion choice. Pink is a vibrant and modish color that tends to grab attention instantly, making it a bold and fashionable choice. Kapil's ability to pull off this vibrant hue with confidence adds to his fashion-forward reputation.
Kapil Sharma's fashion choices often reflect his willingness to experiment with colors and styles, and his pink shirt certainly made a statement in this instance. His charismatic presence, both on and off the screen, continues to be a source of admiration and inspiration for his fans and followers.
Kapil Sharma's choice of wearing a pink Dsquared2 shirt undoubtedly adds to his handsome and stylish appearance. However, the price tag of the shirt, which is Rs. 64,500, reflects his penchant for luxurious and high-end fashion items. Kapil's love for such branded outfits is evident, and he has consistently showcased his preference for luxury fashion.
The Dsquared2 shirt not only elevates Kapil's fashion game but also demonstrates his appreciation for quality and sophistication in clothing. It's no surprise that he values and invests in designer pieces that contribute to his distinctive and fashionable look.
Kapil Sharma's fashion choices, including this elegant pink shirt, continue to make him a trendsetter in the industry, inspiring others to explore their own sense of style and experiment with different fashion statements.
Kapil Sharma's journey to fame began when he emerged as the winner of the highly popular comedy reality show, "The Great Indian Laughter Challenge," in 2007. This victory marked the start of his successful career in comedy. He went on to win six seasons of the hit show "Comedy Circus," further establishing himself as a prominent comedian in the industry.
Kapil Sharma's talent extended beyond comedy as he showcased his hosting skills by anchoring reality shows like "Jhalak Dikhhla Jaa Season 6" and "Chhote Miyan." However, it was in 2013 that he reached new heights when he launched his own reality show, "Comedy Nights with Kapil," under his production banner, K9 Productions.
"Comedy Nights with Kapil" became immensely popular and gained a loyal fan following due to Kapil's unique comedic style and the entertaining interactions with celebrity guests. The show catapulted Kapil Sharma to unprecedented fame, making him one of the most recognized and loved comedians in the Indian entertainment industry.
Kapil Sharma's journey from winning a comedy competition to becoming a comedy icon and a successful television host is a testament to his talent, hard work, and ability to connect with audiences through humor and entertainment. His contributions to the world of comedy have left an indelible mark, and he continues to be a beloved figure in Indian entertainment.
Kapil Sharma expanded his career beyond television by venturing into the world of films. He starred in several movies, including "Kis Kisko Pyaar Karoon," "Firangi," and "Zwigato." These film roles allowed him to showcase his acting skills and further solidify his presence in the entertainment industry.
In 2016, Kapil Sharma returned to the small screen with a bang by launching his new show titled "The Kapil Sharma Show" on Sony TV. This show marked his comeback to television and quickly gained immense popularity due to its entertaining format, celebrity guests, and Kapil's signature humor. "The Kapil Sharma Show" became a household favorite and contributed to Kapil's status as one of the most cherished comedians and television personalities in India.
Kapil Sharma's ability to seamlessly transition between different forms of entertainment, from stand-up comedy to films to television hosting, has made him a versatile and beloved figure in the Indian entertainment landscape. His shows and films have garnered a loyal fan base and continue to entertain audiences across the country.
As of the latest update, Kapil Sharma is actively involved in hosting his popular reality show, "The Kapil Sharma Show." The show features a talented ensemble cast that includes Krushna Abhishek, Kiku Sharda, Sumona Chakravarti, Archana Puran Singh, Srishti Rode, Gaurav Dubey, Ishtiyak Khan, Sidharth Sagar, and Srikant G Maski. Archana Puran Singh serves as the guest judge on the show and adds to the entertainment quotient.
"The Kapil Sharma Show" is produced by Salman Khan Television and Banijay Asia. It premiered on 10th September and is currently airing every Saturday and Sunday at 9:30 pm on Sony TV. The show continues to be a hit with viewers, offering a dose of laughter, celebrity interactions, and entertainment, making it a weekend favorite for many.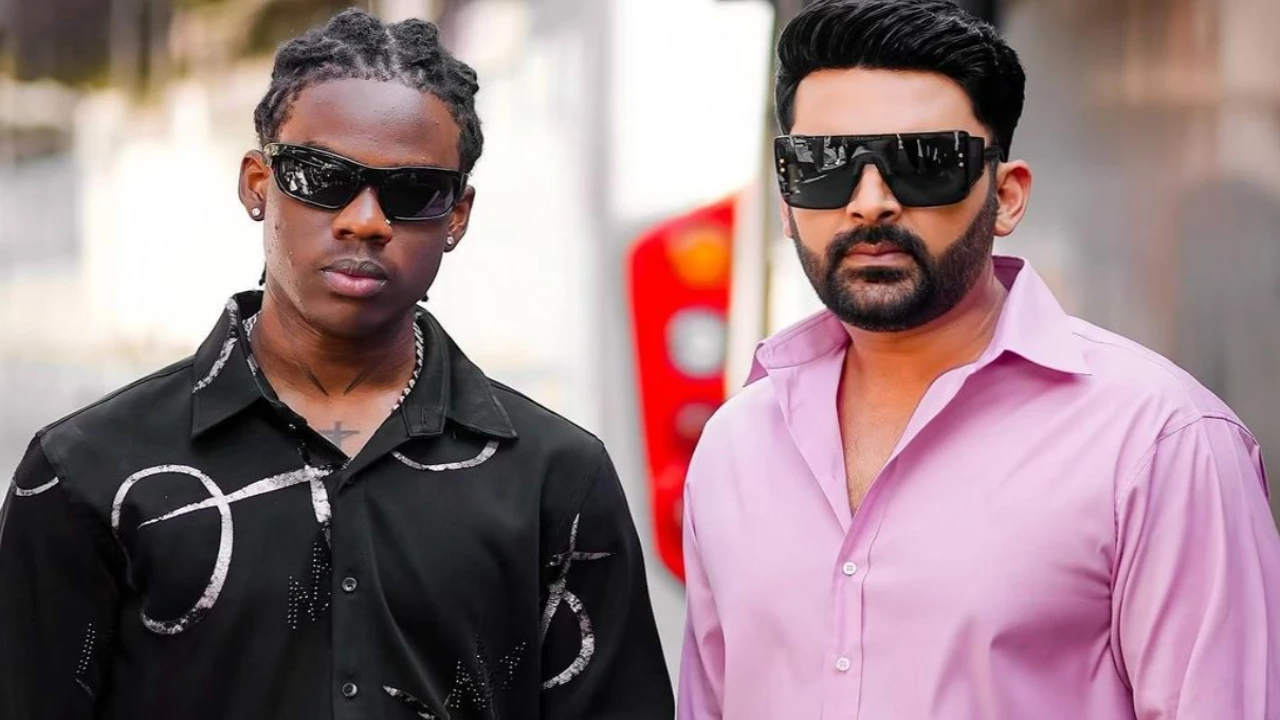 Kapil Sharma's ability to bring together a talented ensemble and create a fun and entertaining atmosphere has contributed to the show's enduring popularity and success. It remains a prominent platform for celebrities to promote their films and engage with the audience through humor and laughter.