Disha Patani looks magical in a regal silk dress with a luxurious Chanel bag
The sight of friendship and camaraderie between Disha Patani and Mouni Roy is always a delightful one for their fans. These two talented actresses have been seen together on several occasions, and their recent outing has once again created a buzz among fashion enthusiasts.
Disha Patani, known for her penchant for plunging necklines and her ability to dazzle with her informal outings, consistently captures attention with her stylish attire. Her fashion choices during these outings have made her a trendsetter in the industry.
The anticipation for Disha Patani's latest fashion sighting is undoubtedly high, as she is known for her exquisite sense of style. With Mouni Roy by her side, this fashion outing is expected to be a stunner, adding an extra element of excitement to the mix. The combination of their fashion sensibilities is likely to result in a memorable and stylish appearance that fans and fashion enthusiasts will eagerly follow and appreciate.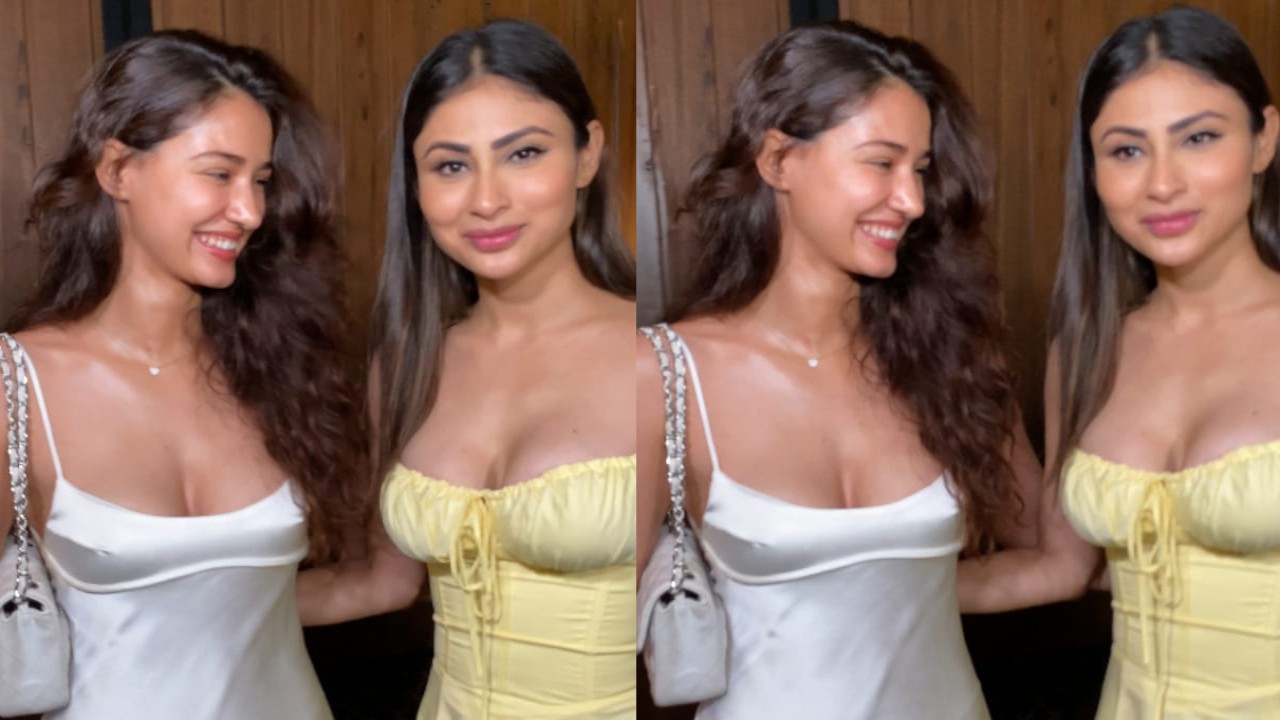 Disha Patani, the stunning actress known for her role in "Malang," made a show-stopping appearance in a beautiful pristine white gown during a recent fashion sighting. The silk gown radiated elegance and exuded a stunning sparkle under the flashes of the cameras, making her the center of attention.
Disha's choice to elegantly adorn the spaghetti straps of the gown added a touch of sophistication to her overall look. Spaghetti straps are known for their delicate and minimalistic appeal, and they complemented the gown's design beautifully.
One of the standout elements of the gown was the distinctive twist in the top bodice. With a daring deep neckline and an enticing underwired bustline, the bust area was emphasized, adding a sense of drama and allure to the outfit. This design element brought a touch of glamour and boldness to the overall appearance, making a statement that was both elegant and captivating.
Disha Patani's fashion choices consistently captivate the audience, and this white gown was no exception. Her ability to select ensembles that showcase her beauty and fashion sense is one of the reasons she is celebrated as a style icon in the industry.
Disha Patani's choice of accessories to complement her exquisite white gown included a matching white purse, and it was no ordinary purse—it was a Chanel masterpiece worth a staggering $7,775 (Rs. 6,43,487). This purse stole the stage with its fascinating blue iridescent lambskin and silver-tone hardware, creating a luxurious and eye-catching look.
The mini square flap bag, a signature Chanel design, added a touch of opulence to her overall ensemble. The characteristic CC turnlock fastening on the front flap is a symbol of refinement and elegance, further enhancing the bag's allure.
Disha Patani's choice of a Chanel purse reflects her appreciation for high-end fashion and her ability to seamlessly integrate luxury accessories into her outfits. This purse not only added a sense of prestige to her look but also showcased her commitment to quality and craftsmanship. It's clear that she understands how to select accessories that elevate her overall appearance and make a lasting impression in the world of fashion.
Disha Patani and Mouni Roy have indeed set the bar high with their stunning fashion choices, whether it's full-length gowns or chic bodycon dresses. These two style superstars consistently impress with their fashion sensibilities, and there's plenty we can learn from them when it comes to dressing to impress alongside our best friends.
Full-Length Gowns: If you're attending a formal event or just want to make a grand entrance, take inspiration from Disha and Mouni's full-length gowns. Opt for dresses that emphasize your figure and choose colors that complement your skin tone. Don't forget to accessorize thoughtfully to complete the look.
Bodycon Dresses: Bodycon dresses are a go-to option when you want to make a bold fashion statement. Like Disha and Mouni, select dresses that fit like a second skin and highlight your curves. These dresses are perfect for a night out or a special occasion when you want to turn heads.
Accessorize Wisely: Whether you're going for a gown or a bodycon dress, remember that accessories can make or break your look. Choose accessories that enhance your outfit without overwhelming it. Pay attention to details like jewelry, handbags, and shoes to complete your ensemble.
Confidence is Key: The most important aspect of dressing to impress is confidence. Wear what makes you feel comfortable and confident. When you feel good in your outfit, it will radiate in your demeanor, and that's what truly makes a lasting impression.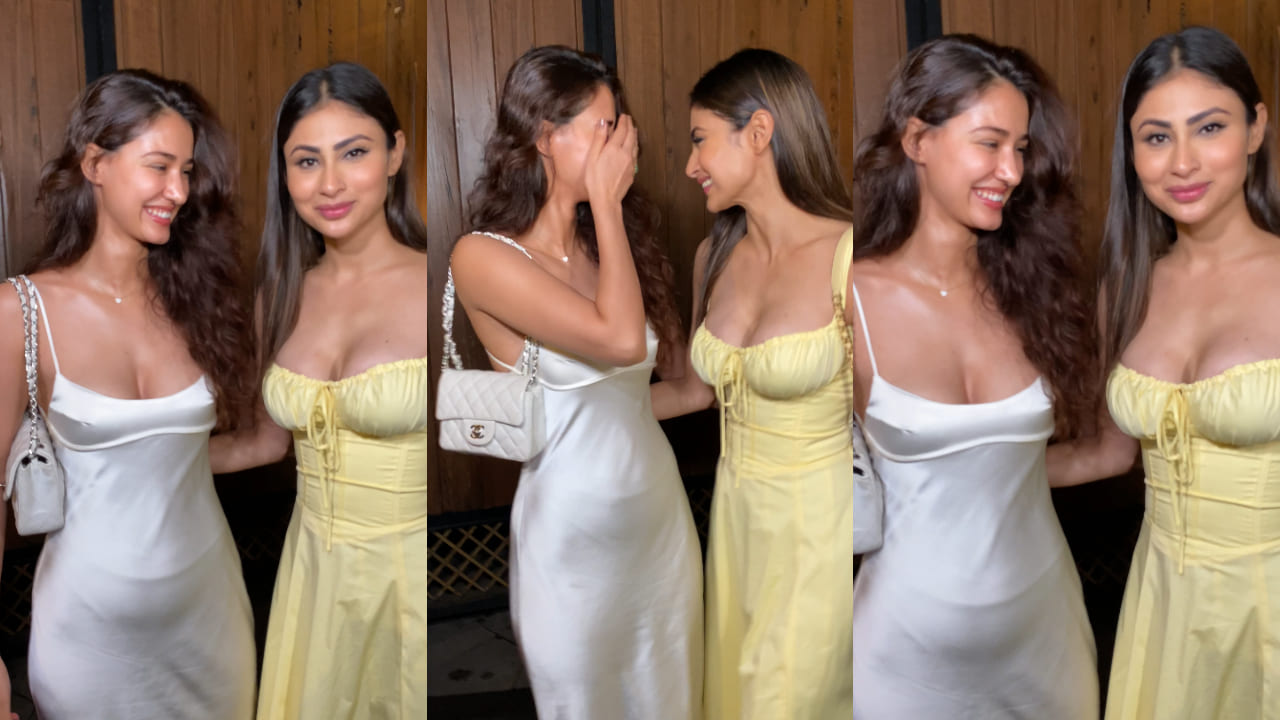 Experiment and Have Fun: Both Disha and Mouni are known for their ability to experiment with fashion. Don't be afraid to try new styles and trends. Fashion is about self-expression, so have fun with it and let your personality shine through your clothing choices.
Taking a cue from these style icons can help elevate your fashion game and ensure you and your best friends are always dressed to impress. Remember, fashion is a form of self-expression, so embrace your unique style and enjoy the journey of discovering what makes you feel confident and beautiful.
Absolutely! Matching your attire with your besties not only showcases your friendship but also allows you to have fun with fashion and create memorable moments together. Elegance and confidence shine through when you and your friends are coordinated and stylish.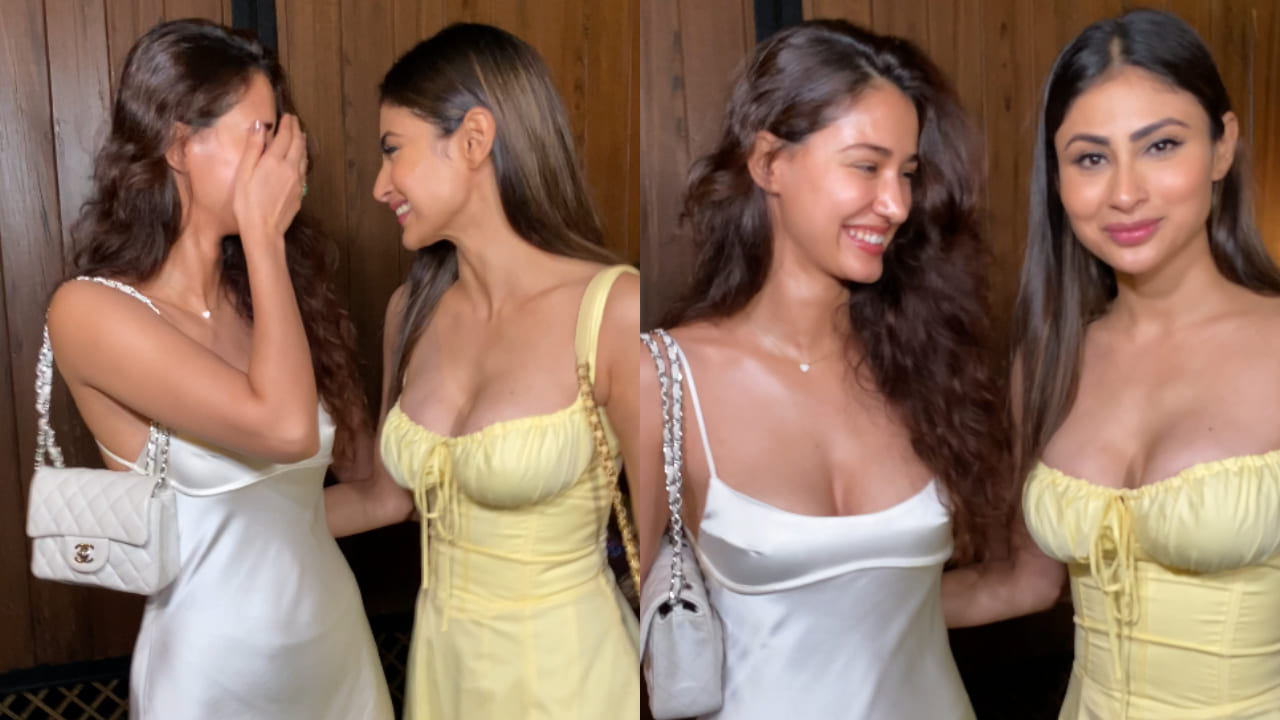 Channeling your inner fashionista and experimenting with different looks can be an exciting and empowering experience. With role models like Disha Patani and Mouni Roy, who constantly push the boundaries of style, you'll be well-equipped to turn heads and make a fashionable statement wherever you go.
Fashion is a form of self-expression and a fantastic way to celebrate your individuality and bond with friends. So, embrace the fun of dressing up, enjoy the process of creating unique looks, and let your fashion choices speak volumes about your style and personality. With supportive friends and a flair for fashion, you're sure to make a stylish impact wherever you and your besties venture.