Mouni Roy pairs affordable bustier dress with expensive Chanel bag; The perfect choice for night outs
Mouni Roy, the talented actress known for her role in "Brahmāstra: Part One – Shiva," is undoubtedly a true diva in the world of fashion. Her fashion choices consistently leave a lasting impression, and her recent night-out ensemble is no exception.
What sets Mouni apart is her ability to seamlessly blend affordability and luxury, creating stunning looks that are accessible to a wide audience. Her choice of a vibrant yellow sundress reflects her impeccable style and her knack for making affordable fashion look absolutely amazing.
Yellow is a color that exudes energy and positivity, and it's clear that Mouni effortlessly carried off this vibrant hue, making it the focal point of her ensemble. Her ability to make even casual attire look glamorous and chic is a testament to her fashion sensibility.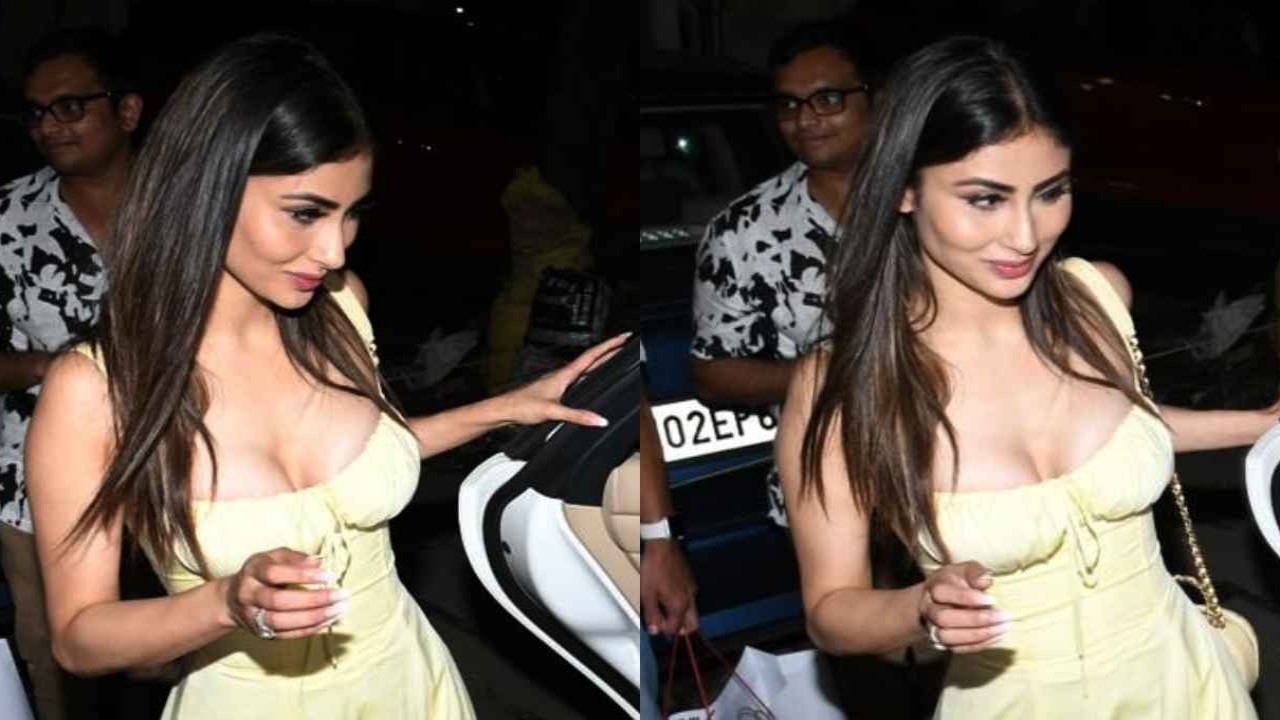 Mouni Roy's fashion choices continue to inspire and impress, and her recent night-out look is a prime example of her ability to create a stylish and memorable appearance. She proves that style doesn't have to come with a hefty price tag, and affordability can be just as fashionable.
Mouni Roy, the talented "Gold" actress, made a striking fashion statement by donning a lime-yellow midi dress that featured a corset-like bustier. This dress struck the perfect balance between support and comfort, showcasing her fashion-forward approach to style.
Crafted from soft and breathable fabrics, this dress was not only fashionable but also practical, making it an ideal choice for transitioning from day to night. Its vibrant hue commanded attention, exuding a sense of energy and positivity.
The dress's design included a thigh-high slit and a plunging neckline, adding a touch of allure and enhancing its overall appeal. These elements brought a hint of drama to the outfit while maintaining a sense of sophistication.
What's even more remarkable is that this eye-catching piece from Sleek Suits comes at a budget-friendly price tag of just Rs. 2,999. Mouni Roy's ability to make affordable fashion look so stylish and high-end is truly impressive, further highlighting her fashion sensibility and accessibility to a wide range of fashion enthusiasts.
Mouni Roy, the talented "Made In China" actress, made a brilliant choice to complement her vibrant yellow outfit with a Chanel chain bag in a matching yellow shade. This exquisite accessory featured a unique round shape and was adorned with diamond quilting, adding a touch of opulence and texture to her ensemble.
The iconic CC logo, the hallmark of Chanel, took center stage on this lambskin bag, which is known for its unparalleled softness and luxurious feel. This bag not only added a sense of prestige to her look but also showcased her appreciation for high-end fashion.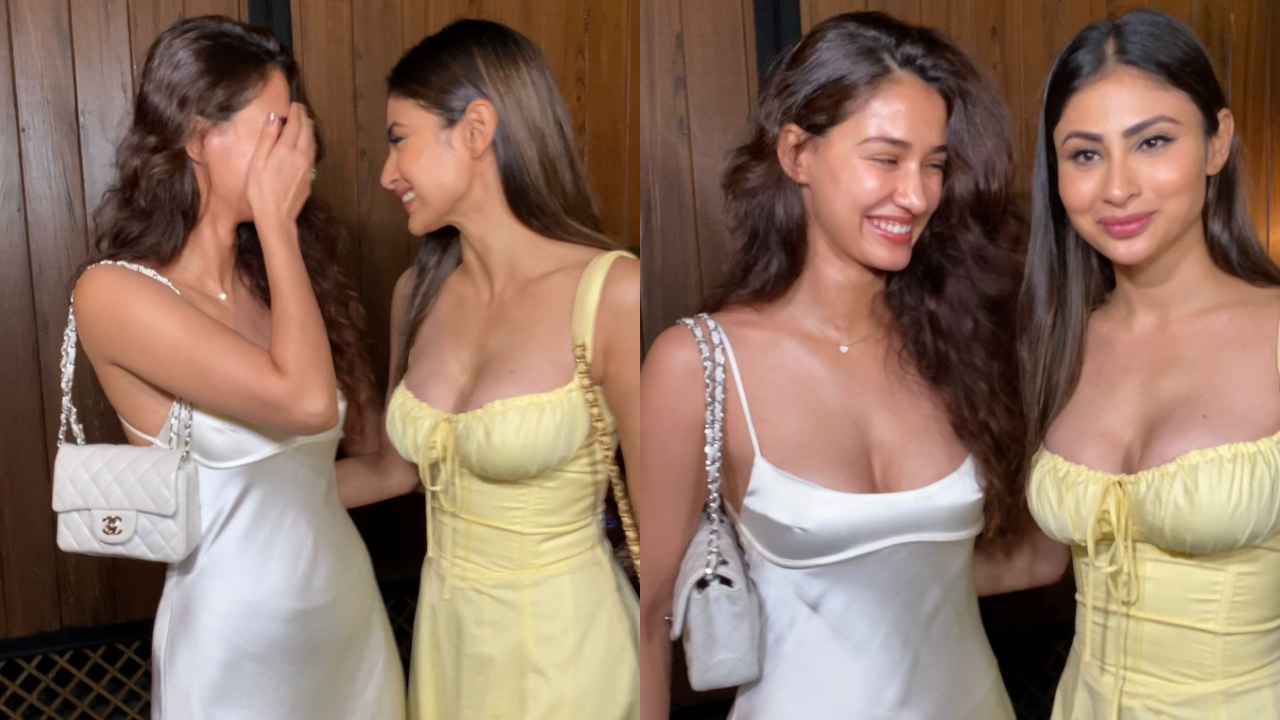 However, luxury does come at a cost, and this Chanel bag demands a hefty price of approximately Rs. 3,72,332, approximately. Mouni Roy's choice of this designer bag exemplifies her commitment to quality and her ability to seamlessly integrate luxury accessories into her outfits. It's clear that she understands how to balance high-end fashion with more budget-friendly attire, creating looks that are both aspirational and accessible to her fans and fashion enthusiasts.
Mouni Roy, the talented "Naagin" actress, showcased her fashion prowess through her minimalist approach to accessories, demonstrating a keen understanding of how to let key pieces shine as the main attractions of her ensemble.
Her choice to forego additional embellishments wisely allowed her vibrant yellow dress and Chanel bag to take center stage, ensuring they received the attention they deserved. This approach showcased her ability to curate a look that is elegant and refined without being overly ornate.
Her sleek and straight hair added a touch of sophistication to her overall appearance. The simplicity of this hairstyle complemented her minimalist approach to accessories, creating a harmonious and balanced look.
Mouni Roy's subtle makeup, featuring blush, eyeliner, and pink lipstick, highlighted her natural beauty and enhanced her overall look. This makeup choice was in perfect harmony with the outfit, adding just the right amount of color and definition to her features without overshadowing the dress and bag.
Mouni Roy's ability to strike a balance between minimalism and elegance, both in her fashion choices and grooming, underscores her status as a fashion icon. Her timeless and refined appearance at the night-out event showcases her fashion sensibility and ability to create a memorable and sophisticated look.
Absolutely, Mouni Roy's ensemble is a fantastic style inspiration for anyone looking to strike the perfect balance between budget-friendly options and high-end luxury. Her ability to effortlessly combine an affordable yet stylish sundress with a luxurious Chanel bag showcases her fashion prowess and accessibility to a wide range of fashion enthusiasts.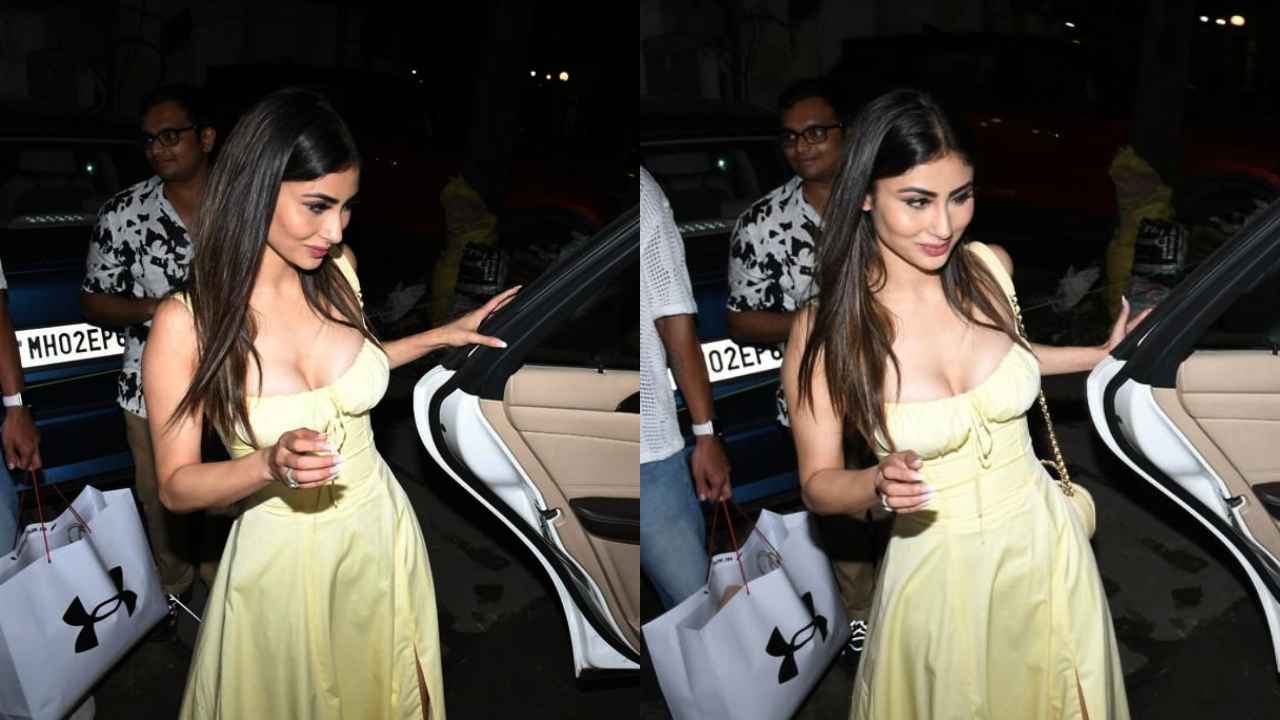 Mouni Roy has indeed cemented her status as a true style icon in the entertainment industry with this outfit. Her fashion choices consistently set trends and inspire others, making her a fashion influencer to watch.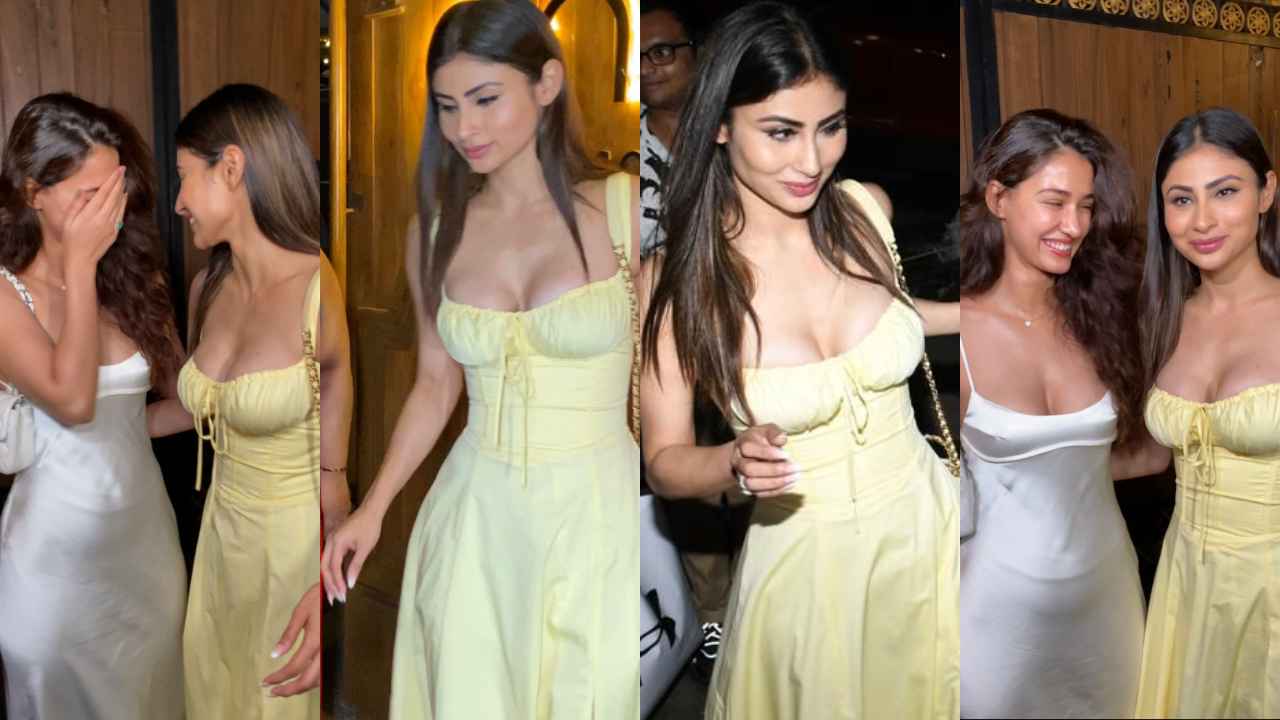 As for recreating her outfit, it's an excellent choice for those who appreciate the blend of vibrant colors, minimalist accessories, and a touch of luxury. By selecting a similar yellow sundress and pairing it with a statement bag in a matching color, you can achieve a look inspired by Mouni Roy's impeccable style. It's all about finding pieces that resonate with your personal style and budget while drawing inspiration from her fashion sensibility.