Palak Tiwari's sultry beachwear wardrobe – The perfect style guide for your next vacation!
Are you dreaming of your next vacation, longing for that blissful moment when you can lounge on the beach and soak up the sun? If so, you're not alone, and it's the perfect time to start planning your dream getaway. When it comes to seeking vacation style inspiration, look no further than Palak Tiwari, a rising star who's been turning heads with her sultry beachwear wardrobe. As one of the most stylish Gen-Z divas, this talented actress and model has carved out her own unique niche in the fashion world.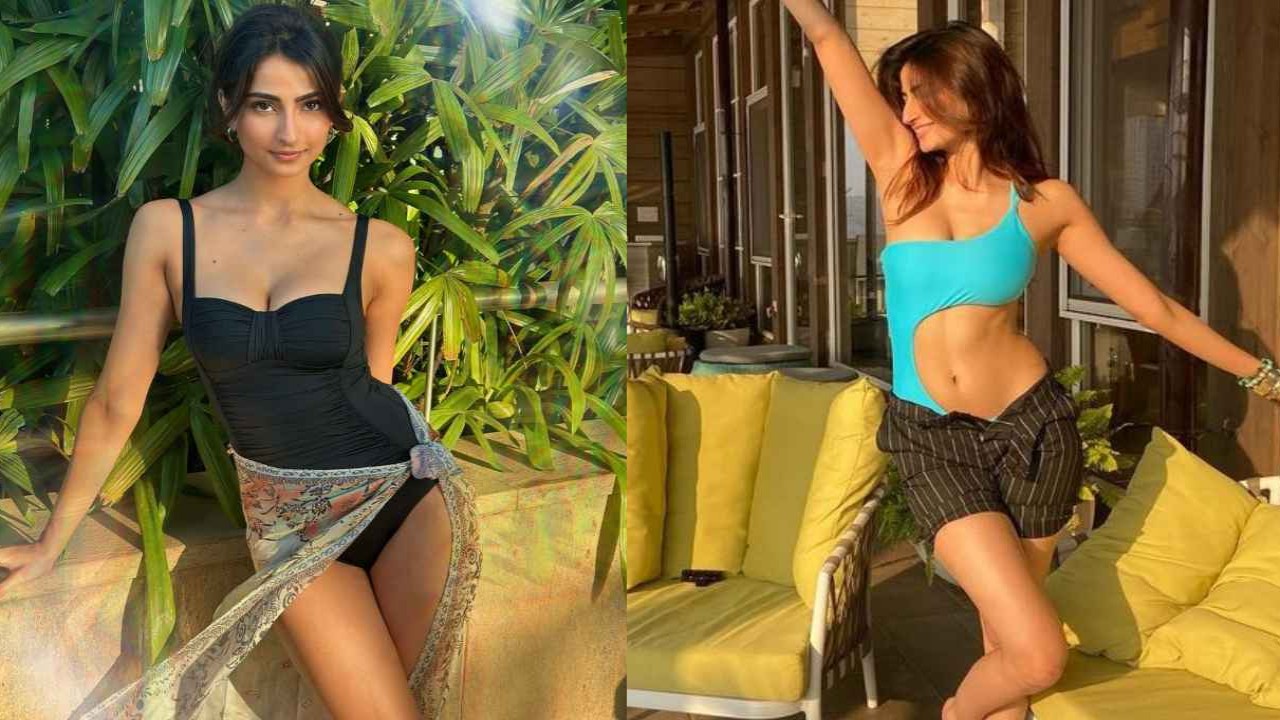 Palak Tiwari, with her striking looks and innate fashion sense, has become a style icon for the younger generation. Her beachwear choices are particularly noteworthy, as she effortlessly blends comfort and glamour, redefining vacation fashion. Whether it's a chic swimsuit, a breezy cover-up, or a trendy pair of sunglasses, she knows how to put together a beach ensemble that's both alluring and practical.
Palak's beach style is a reflection of her free-spirited personality. She knows how to choose the perfect swimwear that complements her figure and showcases her confidence. From vibrant two-pieces to elegant one-pieces, she knows how to embrace her curves and rock any beach look.
With her sun-kissed glow and carefree attitude, Palak Tiwari is not just a rising star in the entertainment industry; she's also making waves in the world of beach fashion. Her stunning vacation looks inspire many to create their own unforgettable beach moments. So, as you plan your next beach getaway, don't forget to take a page from Palak's style book and add a dash of sultry beachwear to your suitcase. Your dream vacation awaits, and with the right wardrobe choices, you'll be beach-ready and effortlessly chic.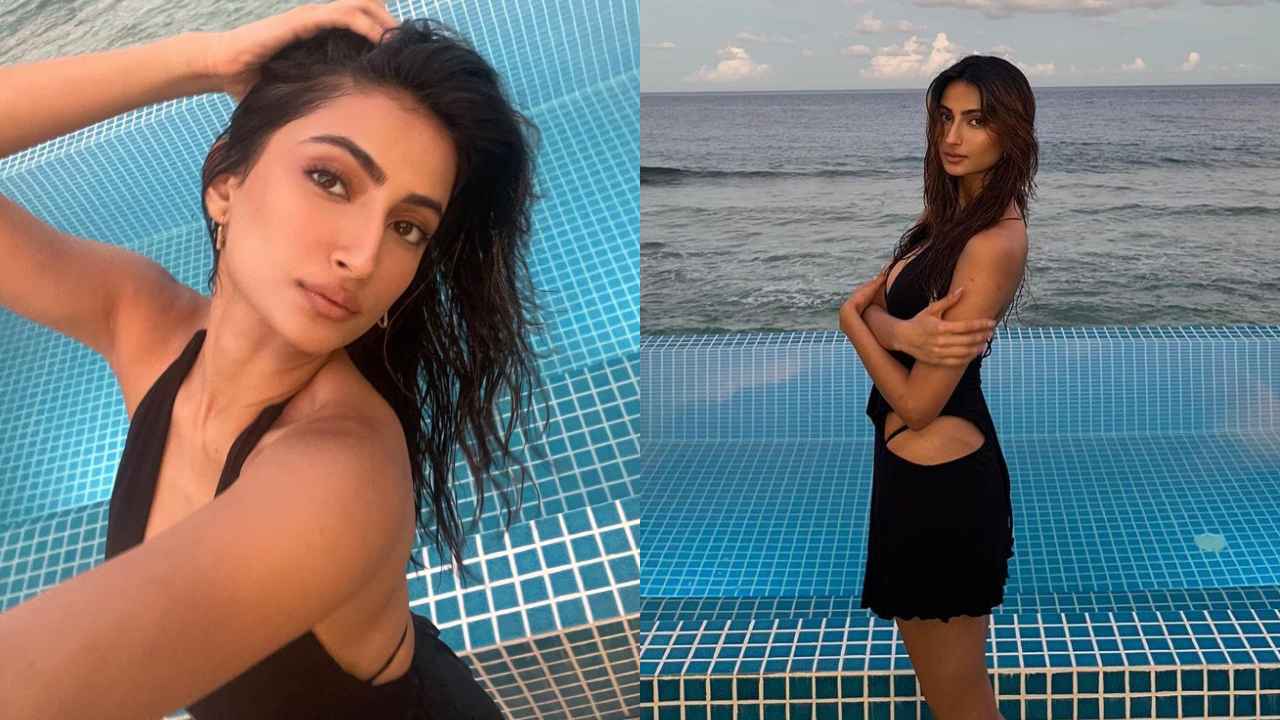 Palak Tiwari's fashion choices continue to make a statement, and her beachwear selection is no exception. For this particular look, she opted for an exceptional black mini-dress with a sultry twist. The dress features a daring cut-out design at the sides of the waist, adding a touch of boldness to her ensemble. The halter neck style with a deep, plunging neckline adds a dose of sophistication and sensuality to the outfit.
What sets this look apart is how Palak decided to wear the mini-dress over her matching swimsuit. This clever choice transforms the dress into a stylish cover-up, adding a chic layer to her overall beach ensemble. The black mini-dress not only complements her beachwear but also elevates her look, making it suitable for both beachside relaxation and a trendy beachside café. Palak's ability to blend sensuality with sophistication is evident in this fashion choice, creating a harmonious balance between comfort and allure.
Palak Tiwari's bold and stylish beachwear look serves as an inspiration for those who wish to embrace their inner fashion diva while on vacation. Her ability to take a simple black mini-dress and turn it into a statement piece demonstrates her flair for turning the ordinary into the extraordinary. It's no wonder she's gaining attention as a style icon for the younger generation, making beach fashion an essential part of any vacation planning. So, if you're looking for that perfect beach ensemble that exudes both chic and sultry vibes, take a cue from Palak Tiwari's exceptional style.
Palak Tiwari, the adorable diva, made a wise and stylish choice by opting for a bright yellow crop top with sleek straps. This vibrant choice not only complements her sun-kissed look but also helps her flaunt her slender and toned figure. The sleek straps provide a touch of elegance to the outfit, while the crop top's plunging neckline adds a seductive allure that's perfect for beach fashion.
To complete her ensemble, Palak paired the eye-catching crop top with white, comfortable wide-legged trousers. This combination not only exudes a sense of chic and relaxation but also boosts the style quotient of her beachwear. The white trousers create a striking contrast with the bright yellow top, making her stand out as a true fashionista on the beach.
Palak's choice of attire demonstrates her fashion-forward thinking and her ability to make casual beachwear look incredibly chic. The combination of bold and vibrant colors with a comfortable yet stylish silhouette is a winning formula for any beach vacation. As she confidently rocks this ensemble, she inspires others to experiment with their beach looks, proving that style and comfort can go hand in hand. So, take a cue from Palak Tiwari and add a touch of vibrancy to your beach wardrobe, and you'll be ready to make a fashion statement on your next seaside escape.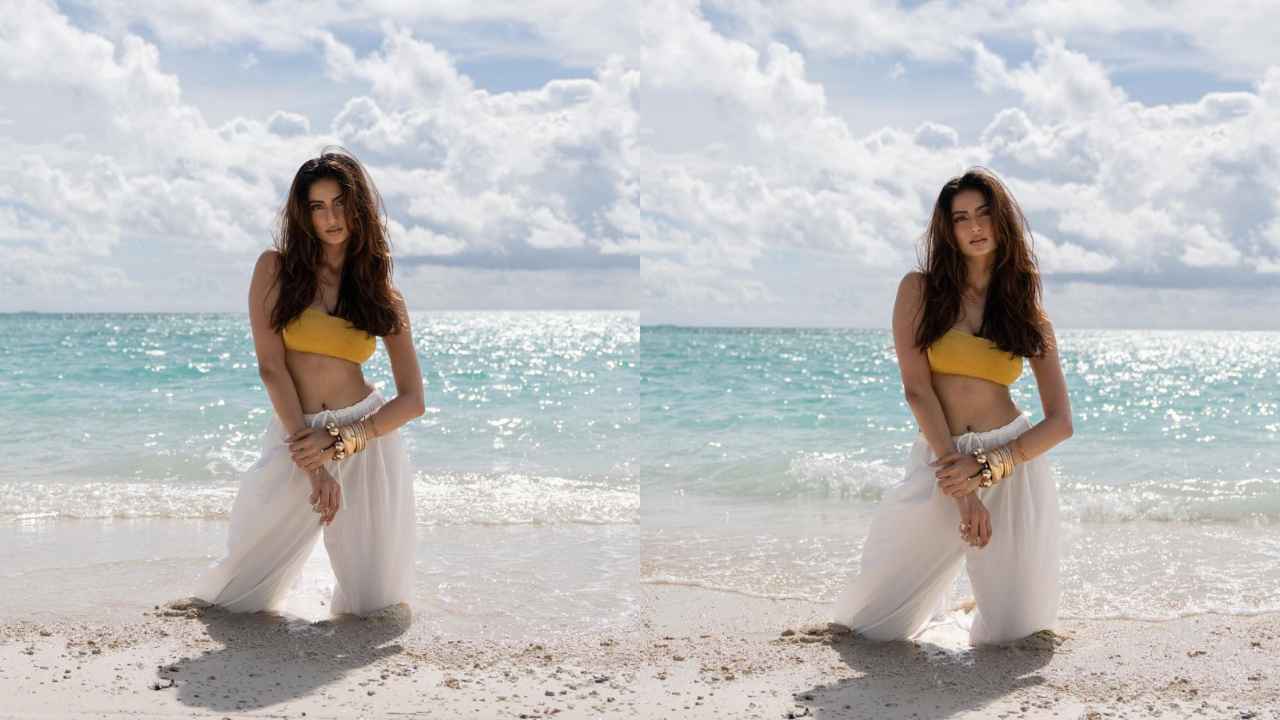 The poolside setting became even more enchanting as the gorgeous diva took her seat with a floating bar nearby. Her choice of attire was as captivating as the surroundings. She donned a fabulous dark and electric blue swimsuit with broad straps, making a bold and stylish statement. The deep, rich color of the swimsuit perfectly complemented the sparkling waters of the pool, creating a harmonious visual appeal.
Palak Tiwari, the talented actress, caught everyone's attention with her stunning choice of swimwear. She was seen wearing a gorgeous black one-piece sleeveless swimsuit that redefined beach fashion. The swimsuit featured sleek straps, a body-hugging, corset-like silhouette, and a beyond-sultry plunging neckline. This daring neckline added an irresistible allure to her beach ensemble, making her the focal point of any seaside gathering.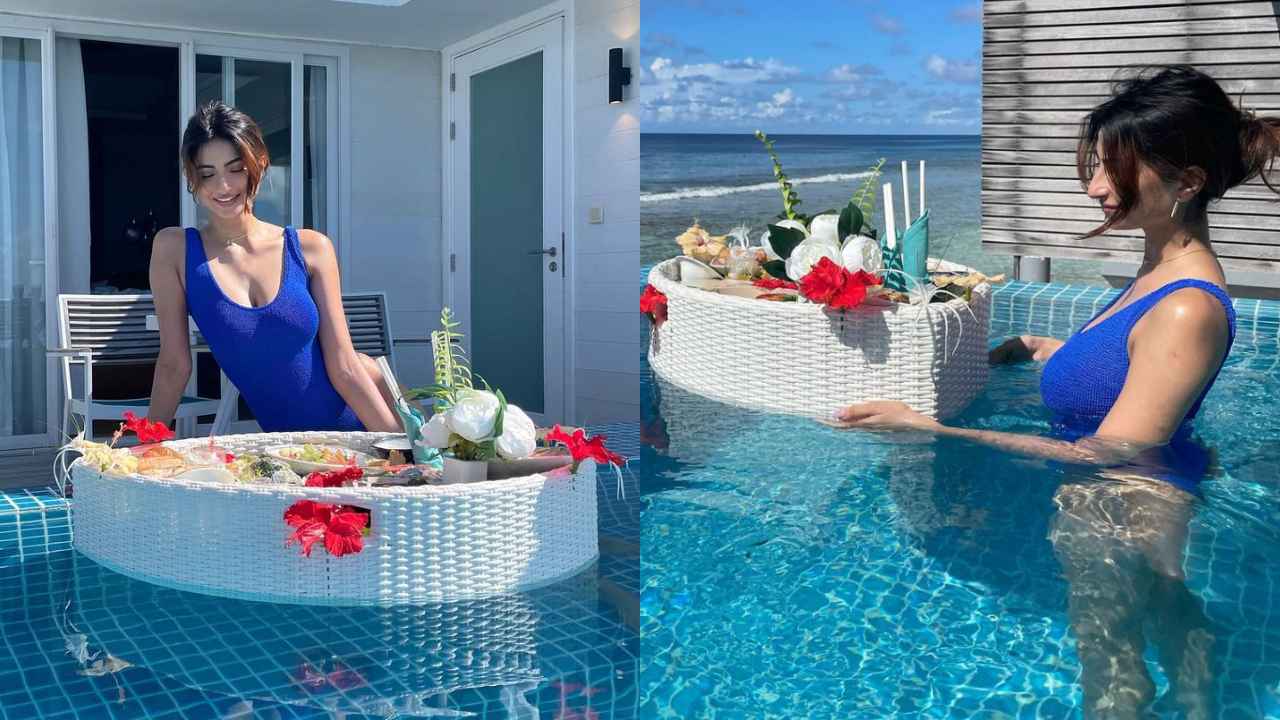 In addition to her sensational swimsuit, the diva made a brilliant decision to layer her outfit with a colorful sarong. The sarong not only added a pop of color but also provided a touch of playfulness and versatility to her beach look. It's a perfect example of how a simple accessory can transform and elevate a beach outfit, making it more dynamic and fashion-forward.
Palak Tiwari's diverse fashion choices, whether it's the sultry black dress, the vibrant crop top and pants combo, the fitted swimsuit, the black swimsuit with a colorful sarong, or the sultry monokini with shorts, reflect a blend of elegance and comfort that can make anyone feel confident and chic during their vacation. Her ability to seamlessly transition from one striking look to another demonstrates her versatility in styling, catering to a wide range of tastes and preferences.
By taking inspiration from this Gen-Z diva's vacation wardrobe, you have a style guide that can help you elevate your vacation fashion to the next level. Whether you're heading to the beach, a tropical resort, or a poolside getaway, you can use her choices as a source of inspiration for creating your unique, unforgettable look.
Palak Tiwari's fashion choices not only turn heads but also empower individuals to embrace their inner fashionista and make their vacation style a memorable experience. So, as you embark on your next beach adventure, remember that with the right blend of elegance and comfort, you can confidently make a stylish statement, just like Palak Tiwari. Your vacation awaits, and now you have the perfect fashion inspiration to make it a truly unforgettable experience.