Anushka Sharma looks uber cool in a comfortable and affordable Whim shirt perfect for Summer
Indeed, fashion in the summer doesn't have to be chaotic, and the shirt-run season offers a straightforward and stylish approach. The timeless white shirt has consistently held a top spot on the trend charts, and its versatility is unmatched.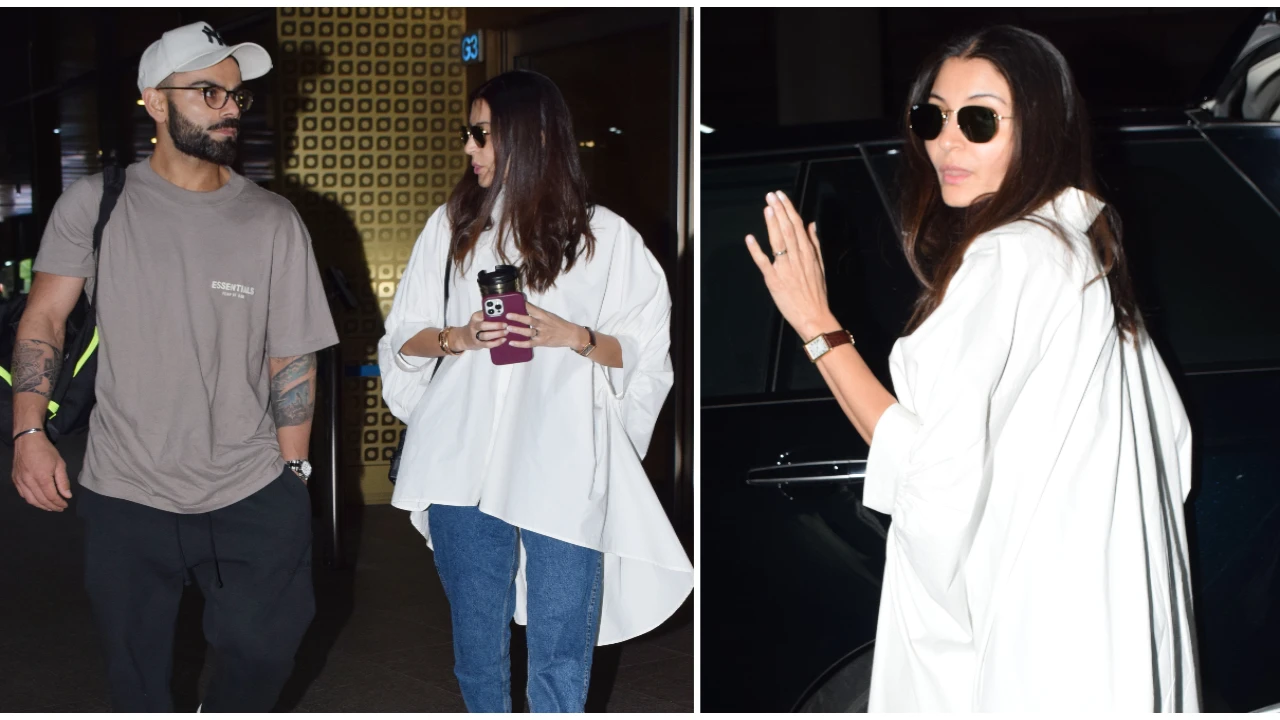 White shirts are a staple that rarely disappoints, except for those occasional mishaps with spills. Their classic and classy appeal makes them a wardrobe essential, suitable for a variety of occasions. Anushka Sharma's choice of a white shirt as part of her travel look exemplifies this classic yet chic style.
A white shirt can be dressed up or down, making it a versatile piece that complements various outfits. Whether paired with jeans for a casual look or with tailored pants for a more polished ensemble, the white shirt is a reliable choice that exudes timeless elegance.
As summer rolls in, embracing the simplicity and sophistication of a white shirt can keep you looking fresh and stylish while staying comfortable in the heat. It's a wardrobe staple that continues to stand the test of time, proving that fashion doesn't always have to be complicated to be chic.
Anushka Sharma's fashion choices are always on point, and her return to Mumbai with her husband Virat Kohli after his cricket match in Bengaluru was no exception. Her semi-casual outfit, comprising a white shirt and blue jeans, is a classic and comfortable choice.
In the summer months, comfort is key, and tight-fitted outfits can indeed be a big no-no when you want to stay cool and relaxed. The combination of a white shirt and jeans strikes the perfect balance between style and comfort. The white shirt adds a touch of sophistication, while the blue jeans provide a casual and laid-back vibe.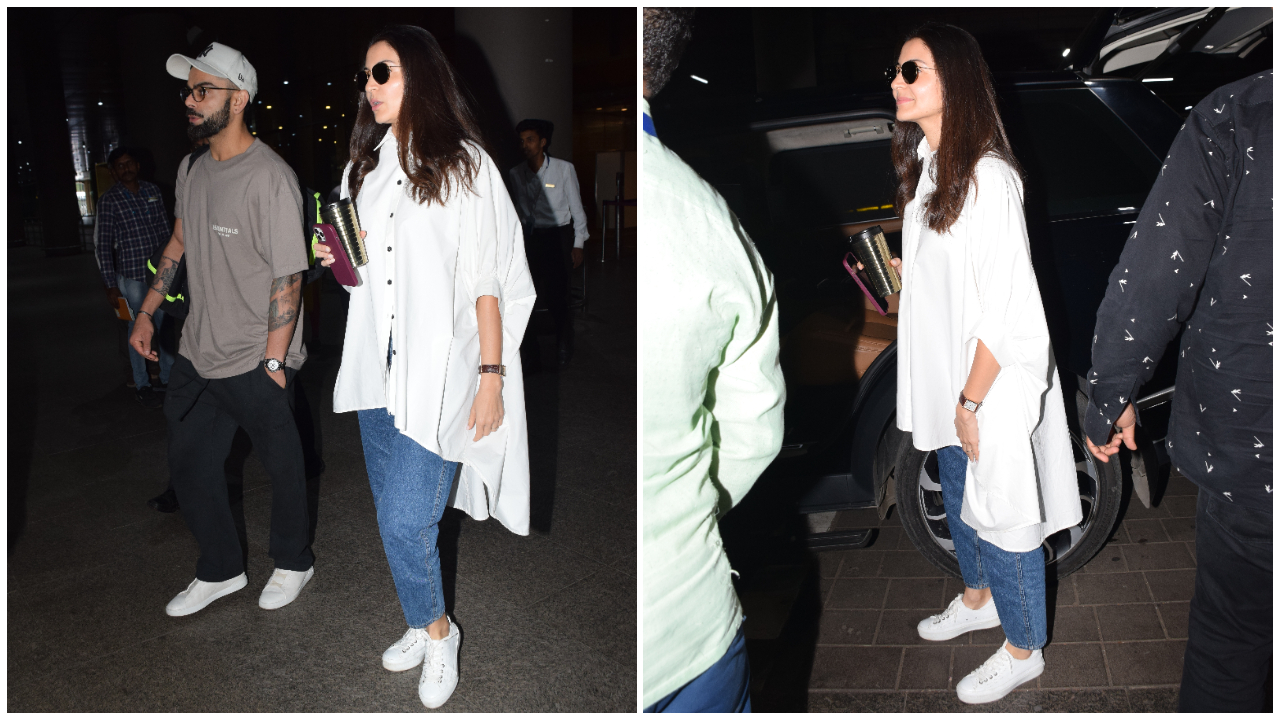 This kind of outfit is often referred to as a wardrobe staple because it's versatile and can be worn for various occasions. Whether it's a day out in the city or a casual dinner, the white shirt and jeans combination is a timeless choice that ensures you look effortlessly chic while staying comfortable in the summer heat.
Anushka Sharma's fashion sensibility is a source of inspiration for many, and her ability to make even the simplest outfits look stylish is truly commendable. It's a reminder that sometimes, less is more when it comes to fashion.
Anushka Sharma's choice of an oversized shirt from Whim by Poorvi is a testament to the enduring appeal of classic white shirts. In the world of fashion, sometimes, simplicity makes the boldest statement, and the white shirt is a prime example.
This oversized shirt, priced at Rs 6,900.00, offers a refreshing departure from the eye-burning neon trend and showcases the timeless elegance of a white shirt. Made from Cotton poplin, it features the essential elements of a classic shirt, including a collar, buttons, and a high-low hem. What sets it apart are the droopy batwing sleeves, which add a touch of drama and uniqueness to the piece.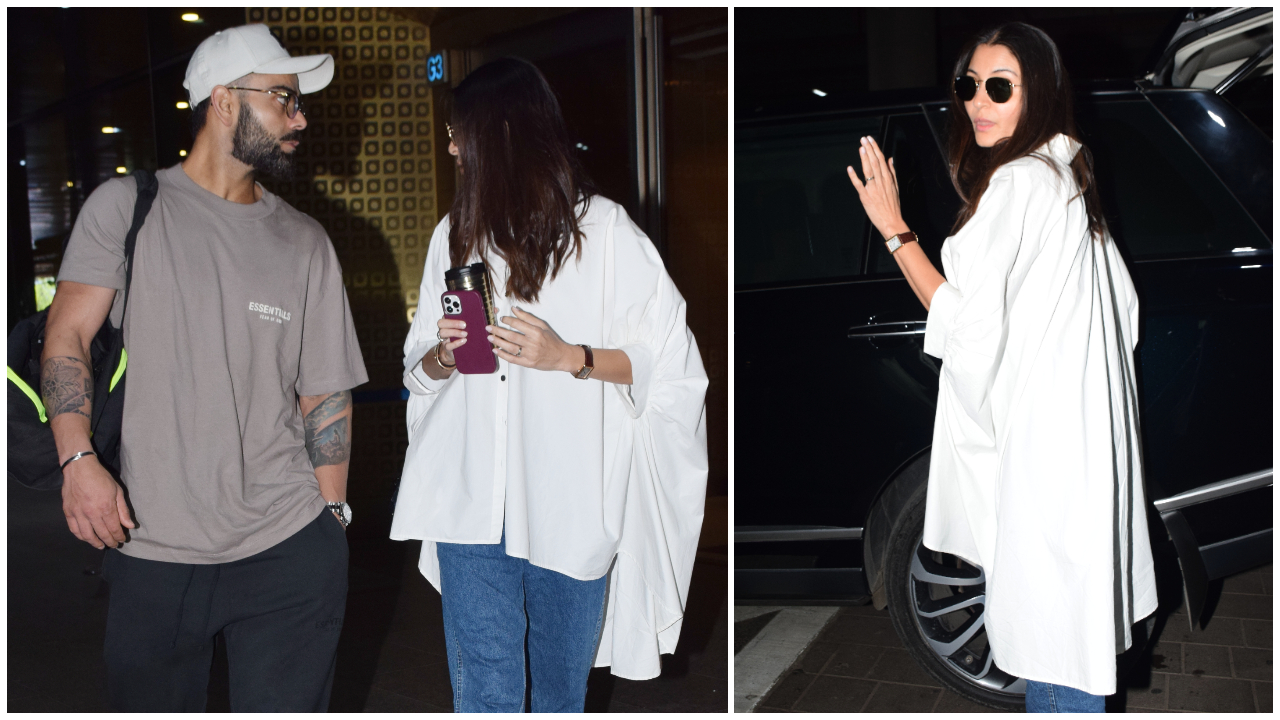 Anushka Sharma's choice not only gives us a public firsthand proof of the white shirt's style power but also demonstrates how versatile and fashion-forward a simple piece can be when styled thoughtfully.
In a world where fashion trends come and go, the enduring charm of a well-fitted white shirt is a reminder that sometimes, sticking to the classics is the key to making a lasting impression in the fashion world.
Anushka Sharma's styling of her oversized white shirt is a perfect example of how to create a balanced and chic look. She paired the shirt with deep blue jeans, a classic choice that complements the simplicity of the white shirt. The combination of white sneakers adds a sporty and comfortable touch to the ensemble, making it ideal for casual outings.
Her choice of black circular-framed sunglasses adds a hint of glamour and sophistication to her look, while also providing practical sun protection. Accessories like sunglasses can elevate a simple outfit and add a touch of personality.
The Louis Vuitton Mini Soft Trunk sling bag she carried is a statement piece that adds a dash of luxury to her overall look. Designed by Virgil Abloh, this tiny creation speaks volumes about his unmatched legacy and his ability to create iconic fashion pieces.
Anushka Sharma's outfit showcases her keen sense of style, combining classic elements with high-end accessories to create a well-balanced and fashionable look. It's a reminder that even simple and timeless pieces can be elevated with the right styling and accessories.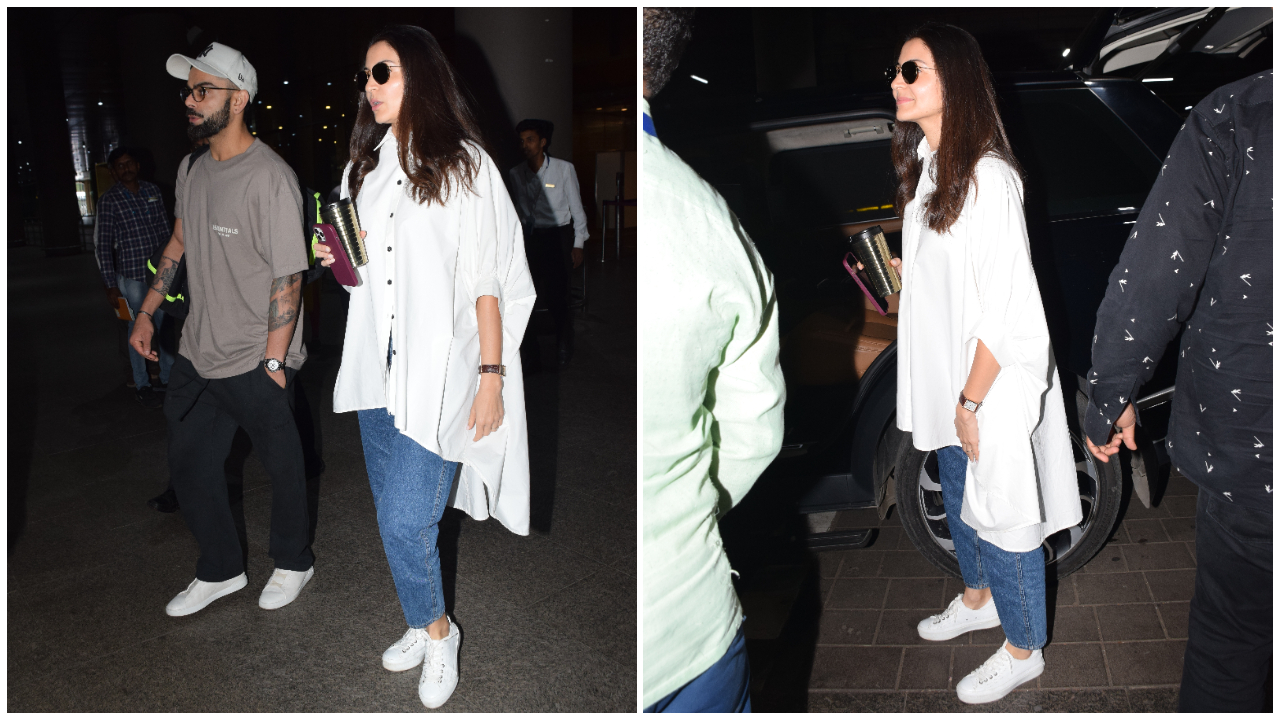 Anushka Sharma's Louis Vuitton Mini Soft Trunk sling bag, designed with cowhide-leather trim and matte-black hardware, is a box-shaped accessory that exudes elegance and sophistication. Its design and construction make it a perfect choice for casual dates, adding a touch of luxury to her overall look.
The matte-black hardware adds a sleek and modern touch to the bag, and the cowhide-leather trim adds durability and a luxurious feel. The box-shaped design is not only stylish but also practical, offering enough space for essentials while maintaining a structured and polished appearance.
Anushka Sharma's choice to leave her hairstyle untied adds a sense of effortlessness to her look. It complements the casual and relaxed vibe of her outfit, allowing the focus to remain on her fashion choices and accessories.
Overall, her outfit and choice of accessories demonstrate her ability to strike the perfect balance between casual and chic, making her a fashion icon with a keen eye for detail and style.