Parineeti Chopra Elevates Her All-Black Ensemble with Stunning Rs 1.88 Lakh Louis Vuitton's Multi-Pochette Bag
Parineeti Chopra's monochrome fashion statement is a perfect example of how to rock a chic and coordinated look. The actress returned to Mumbai in style, showcasing her fashion sensibilities. Her choice of a knit sweater as the top creates a cozy and fashionable foundation for her outfit. The textural and visual appeal of the knit adds depth to the ensemble.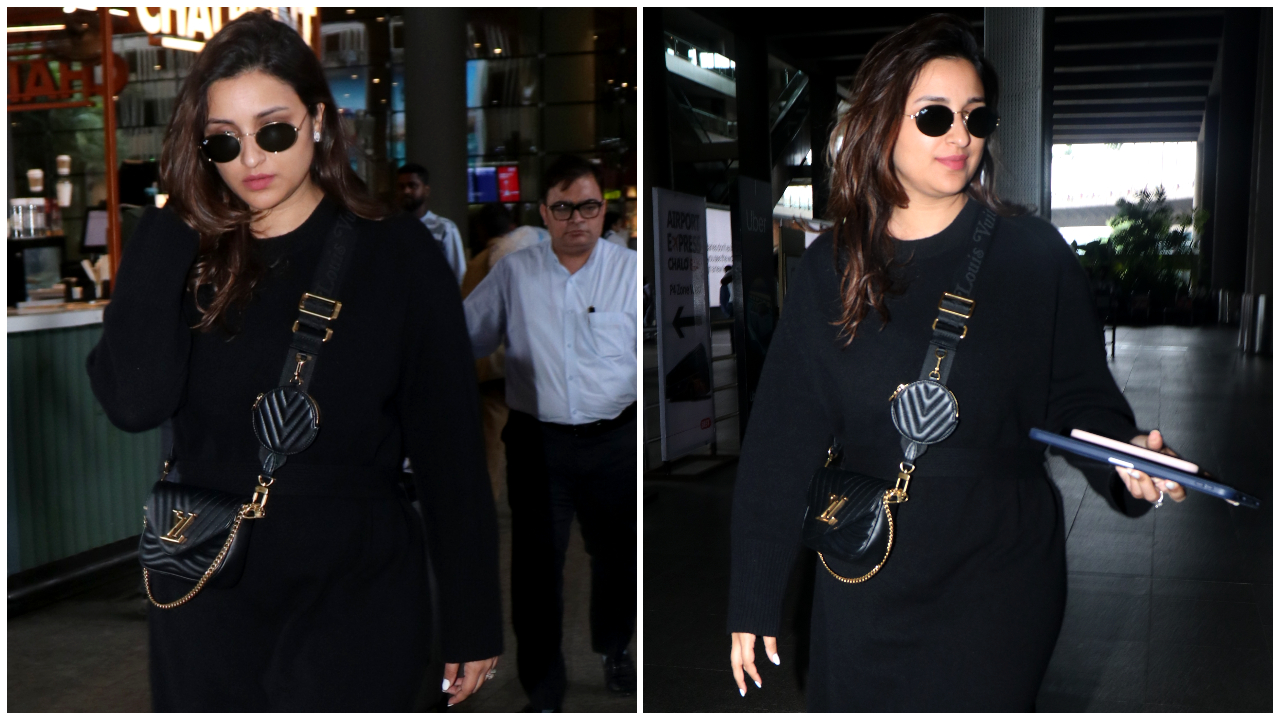 Pairing the sweater with a slit skirt adds a touch of elegance and contemporary flair to the look. The slit not only adds movement but also creates an interesting focal point, balancing the coziness of the sweater with a hint of sophistication. The monochrome color scheme adds to the overall sleek and polished appearance.
One of the key elements in Parineeti's ensemble is her accessories. They play a crucial role in tying the whole look together. The fact that her accessories are in sync with her outfit suggests a well-thought-out and curated approach to styling. Matching accessories create a cohesive and harmonious effect that elevates the overall impact of the outfit.
Parineeti's monochrome fashionista look demonstrates her ability to blend comfort and style effortlessly. It's a versatile and practical outfit that can transition from a jet-off look to a chic street style. Her attention to detail, from the choice of fabrics to the coordination of accessories, showcases her keen fashion sense and her ability to make a statement with her style choices.
Absolutely, black is a color that never goes out of style and has a timeless appeal. It's versatile and suitable for various occasions, whether formal or informal. The allure of black lies in its ability to create a sophisticated and elegant look effortlessly. Its magnetic aura can indeed create a sense of warmth and comfort, which makes it a popular choice, especially during colder seasons.
When it comes to styling black outfits, choosing loose-fitting ensembles over ultra-tight ones is a great tip. Loose-fitting clothing not only adds a sense of comfort but also allows for more movement and breathability. It creates a relaxed and effortless look that can be both stylish and comfortable.
Additionally, black has a slimming effect, and when paired with loose-fitting silhouettes, it can create a flattering and balanced appearance. Loose-fitting tops, dresses, and pants in black can be worn for various occasions, from casual outings to more formal events. The key is to strike a balance between comfort and style, and black serves as a perfect canvas for achieving that balance.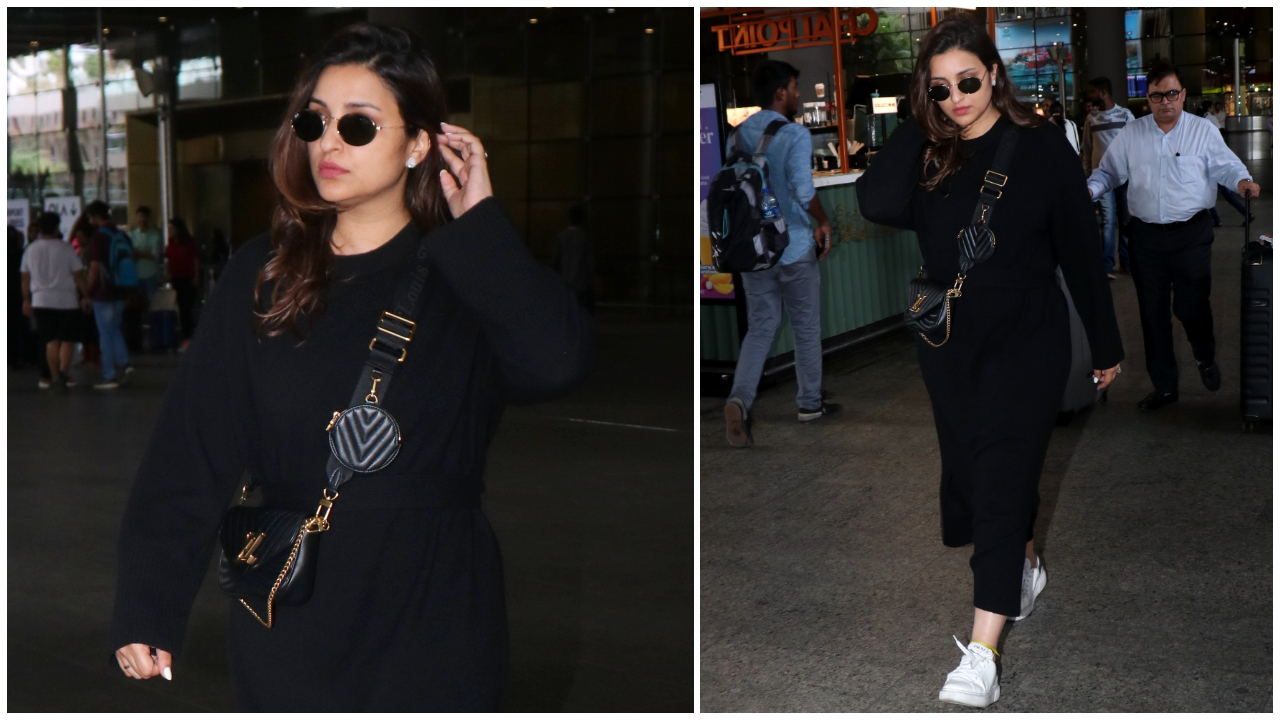 Whether it's a flowing black maxi dress, a relaxed black jumpsuit, or a comfortable black sweater paired with loose-fitting pants, the combination of black and loose-fitting silhouettes is a winning formula for a chic and timeless look. It's a reminder that fashion can be both stylish and comfortable, and the versatility of black allows for endless creativity in creating different outfits that suit your personal style and preferences.
Choosing a thick-fabricated topper for your outfit is indeed a smart choice to ensure comfort without compromising on style. A well-designed thick outer layer can provide warmth while still allowing airflow, preventing you from feeling too bundled up or restricted in your movement.
The outfit of "The Great Indian Rescue" actress seems to prioritize both comfort and style, making it a versatile option for various occasions. The right choice of fabric and design can make a significant difference in how cozy and fashionable an ensemble feels.
When opting for a thick-fabricated topper, it's important to consider the overall balance of your outfit. You can pair it with lighter layers underneath to avoid excessive layering, ensuring that you stay comfortable without feeling overly warm.
Additionally, paying attention to the design details of the topper, such as buttons, zippers, and pockets, can enhance its functionality and style. A well-structured topper can effortlessly elevate your look while providing the comfort you desire.
Overall, choosing a comfortable and stylish ensemble, like the one sported by "The Great Indian Rescue" actress, showcases your ability to strike the perfect balance between fashion and practicality.
Replicating and restyling celebrity looks can be a fun and creative way to explore your own fashion preferences. Let's break down the elements of her outfit:
Wool Sweater: Parineeti's choice of a wool sweater indicates a focus on warmth and comfort, which is essential in colder weather. Wool is known for its insulating properties, making it an ideal fabric for keeping cozy.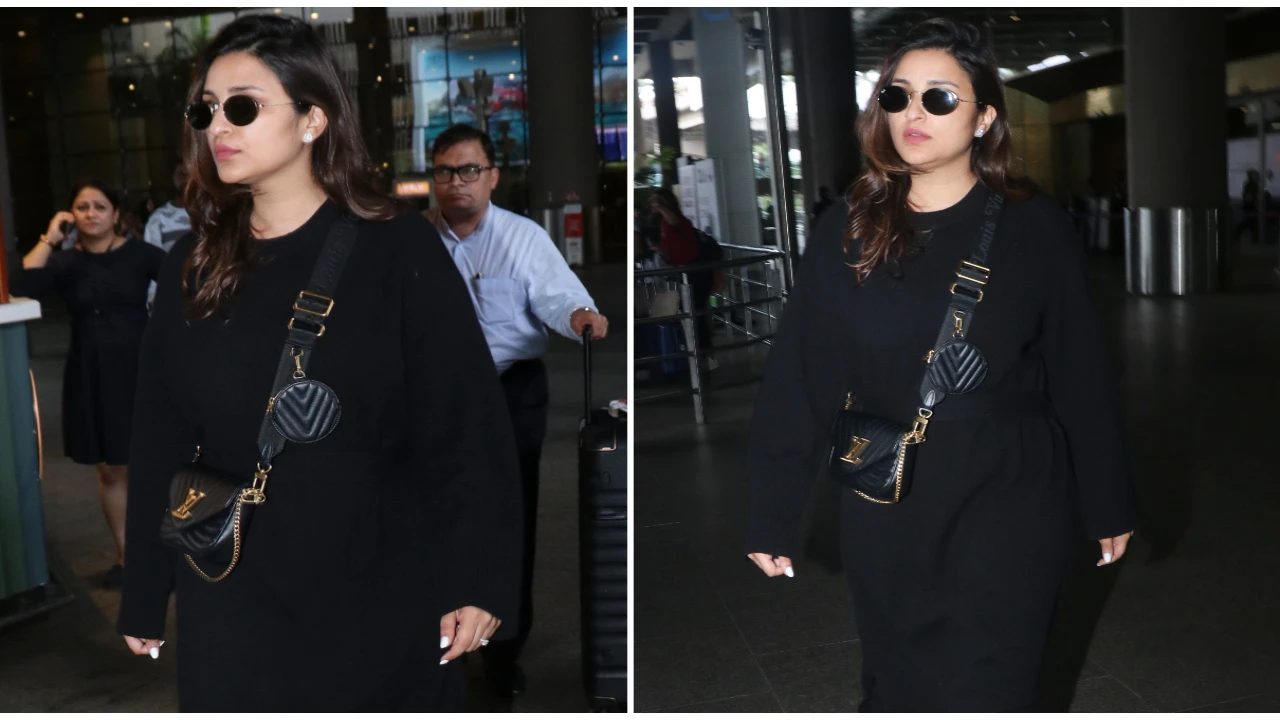 Drop Shoulders and Crew Neck: The drop shoulders add a relaxed and slightly oversized feel to the sweater, which not only contributes to the comfort factor but also adds a touch of casual chic to the look. The crew neck is a classic neckline that complements various styles.
Ribbed Cuffs: Ribbed cuffs on the sleeves help to keep the cold air out and provide a neat finish to the sweater's sleeves.
High-Rise Skirt: The choice of a high-rise skirt adds a flattering silhouette and can visually elongate the legs. It also complements the slightly oversized top by balancing proportions.
Tea-Length Skirt with Slits: The tea-length skirt with slits on both sides is a practical and stylish detail. The slits allow for ease of movement while adding a hint of allure. It's a smart choice for maintaining comfort while looking chic.
When replicating or restyling a celebrity look, it's important to consider your personal style, body shape, and the occasion you'll be wearing the outfit for. You can put your own spin on it by adding accessories, experimenting with footwear, or even layering with different pieces. Taking inspiration from celebrity styles and adapting them to your preferences is a great way to express your fashion creativity!
Parineeti Chopra's choice of accessories, including her mini bag collection, certainly adds a stylish touch to her outfits. The Louis Vuitton New Wave Multi-Pochette bag you mentioned is a notable addition to her handbag collection. Let's break down some of the features of this accessory: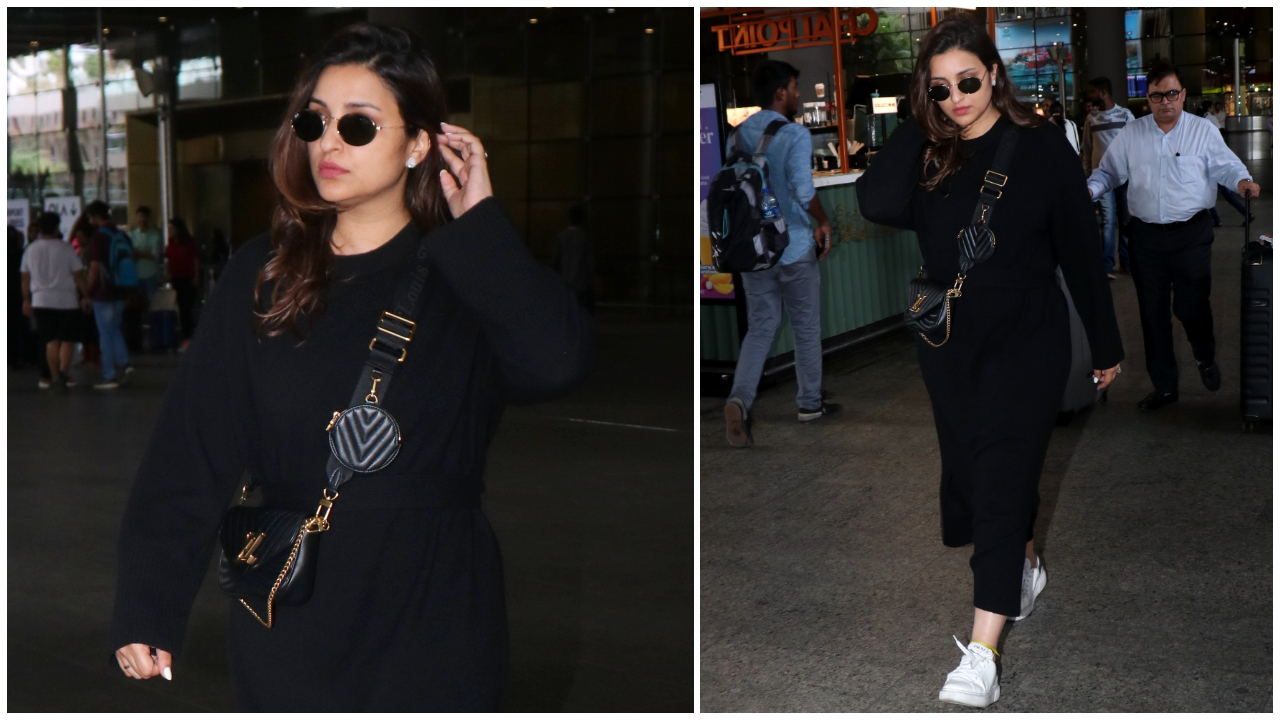 Design and Construction: The Louis Vuitton New Wave Multi-Pochette bag is known for its quilted exterior, which adds texture and visual interest to the accessory. The quilted pattern gives it a luxurious and timeless appeal.
Removable and Adjustable Straps: The inclusion of removable and adjustable straps provides versatility in how the bag can be worn. Parineeti's choice of wearing it in a crossbody style enhances the practicality of the bag, leaving her hands free while keeping her essentials close.
Round Coin Purse: The round coin purse is a charming detail that not only adds functionality but also contributes to the bag's overall design aesthetic. It can be used to hold smaller items or as a standalone accessory.
Vintage Gold-Color Hardware: The use of vintage gold-color hardware adds a touch of sophistication and complements the quilted exterior of the bag. It's a classic choice that elevates the bag's overall look.
Microfiber Lining: The microfiber lining ensures the interior of the bag is soft and protects the contents. It's a practical feature that enhances the overall user experience.
Accessories like Parineeti's Louis Vuitton New Wave Multi-Pochette bag can make a significant impact on an outfit, adding a touch of luxury and personality. The versatility of the bag, along with its stylish design elements, makes it a standout piece that can be effortlessly incorporated into various looks.