Yeh jawaani hai deewani cast Ranbir Kapoor and Deepika Padukone prove that nobody does "exes to friends" better
It's wonderful to see the nostalgic reunion of the Yeh Jawaani Hai Deewani cast on Deepika Padukone's Instagram post.
Ranbir Kapoor and Deepika Padukone have always shared a great rapport, both on-screen and off-screen, even after their breakup. Fans often appreciate their chemistry and friendship, which is evident in the warm and joyful atmosphere captured in the photo.
The reunion of Ranbir Kapoor, Deepika Padukone, Aditya Roy Kapur, Kalki Koechlin, and the rest of the team must have been a joyous occasion for everyone involved. It's heartening to see the camaraderie and bond that has been maintained over the years.
'Yeh Jawaani Hai Deewani' is a beloved film that has resonated with audiences, and its success can be attributed to the stellar performances, engaging storyline, and memorable characters. The reunion serves as a nostalgic moment for fans who continue to hold the movie close to their hearts.
Celebrating milestones like this not only brings back fond memories but also acknowledges the hard work and dedication that went into creating such a memorable film. It's a testament to the impact that 'Yeh Jawaani Hai Deewani' had on the cast, crew, and audience.
Here's to the 10-year milestone of 'Yeh Jawaani Hai Deewani' and the lasting impact it has had on the hearts of fans and the Bollywood industry as a whole.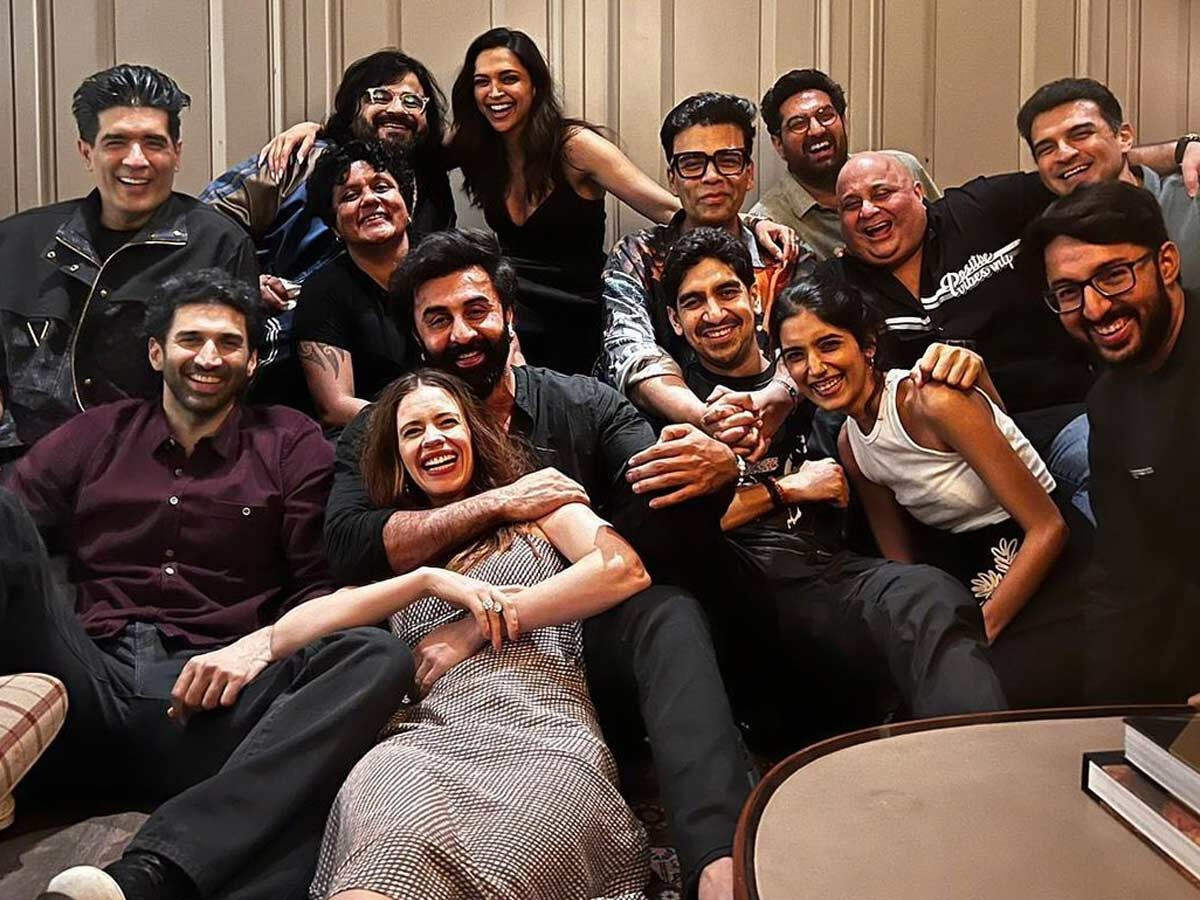 The quote shared by Deepika Padukone in the caption reflects the sentimental value of memories, comparing them to a box of sweets that you can't help but indulge in. This sentiment resonated with many fans who expressed their excitement and happiness in the comments section.
It's heartwarming to see the emotional response and deep connection fans have with "Yeh Jawaani Hai Deewani" as they reminisce about the passage of time since its release. The film's impact has clearly left a lasting impression on its audience.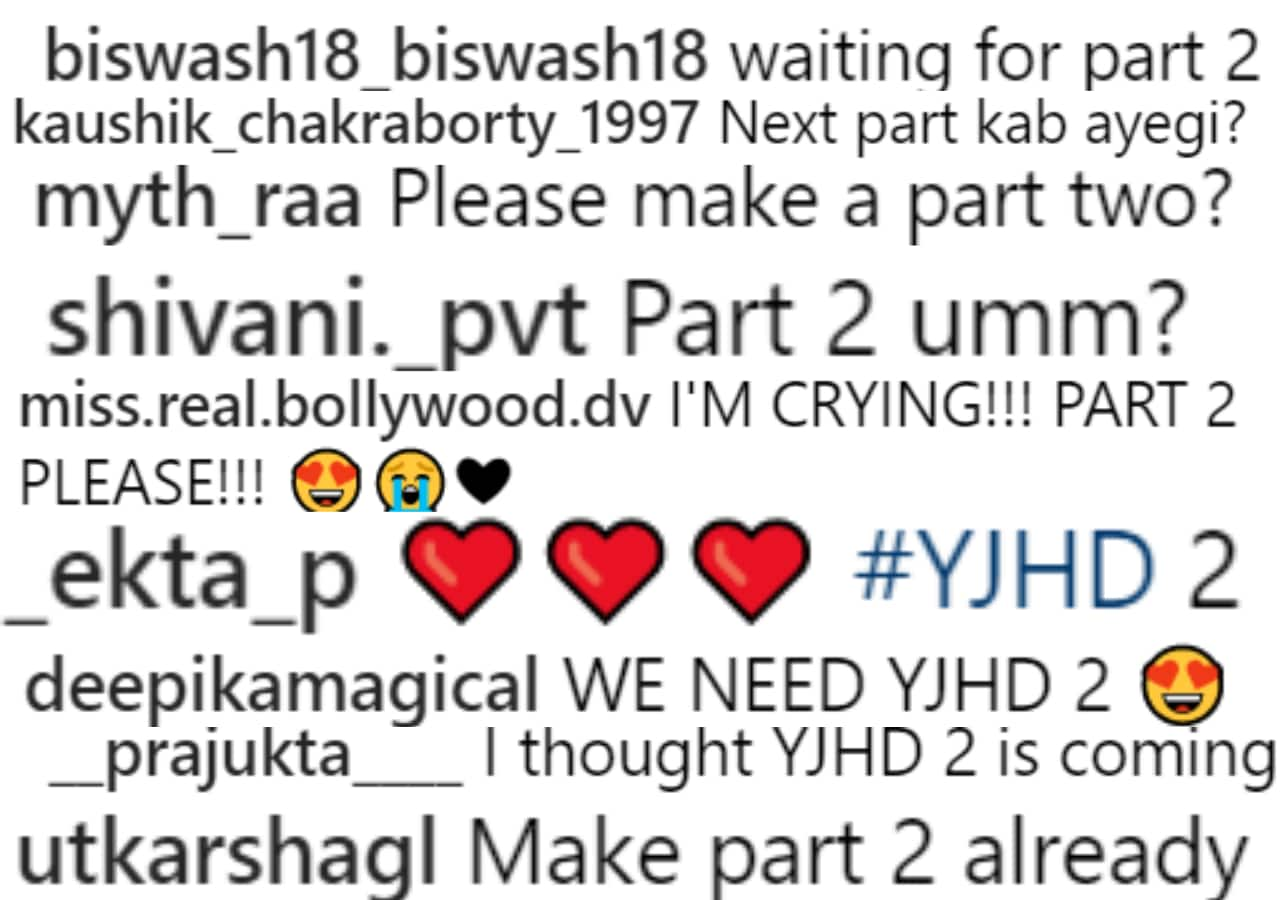 Fans expressing their desire for another film in the same vein is a testament to the success and popularity of "Yeh Jawaani Hai Deewani." It speaks to the film's ability to capture emotions, tell compelling stories, and create a sense of nostalgia that resonates with viewers.
The heartfelt comments and the use of tearful, red heart, and fire emojis reflect the fans' genuine love and admiration for the film and its cast. The bond created between the audience and the characters is evident, as they consider the cast and crew as their own family.
The decade-long journey of "Yeh Jawaani Hai Deewani" has indeed left an indelible mark on the cinematic landscape. Ayan Mukerji's direction, coupled with the exceptional performances of the ensemble cast, has made the film a memorable and cherished part of Bollywood. It's a testament to the power of storytelling and the ability of films to touch people's lives and create lasting connections.
The fact that the post has already garnered 2.8 million likes within six hours shows the immense popularity and love people have for this particular cast reunion. If this trend continues, it has the potential to become one of the most-liked posts on the internet. It's a testament to the enduring charm and connection the cast of Yeh Jawaani Hai Deewani has with their audience even after a decade.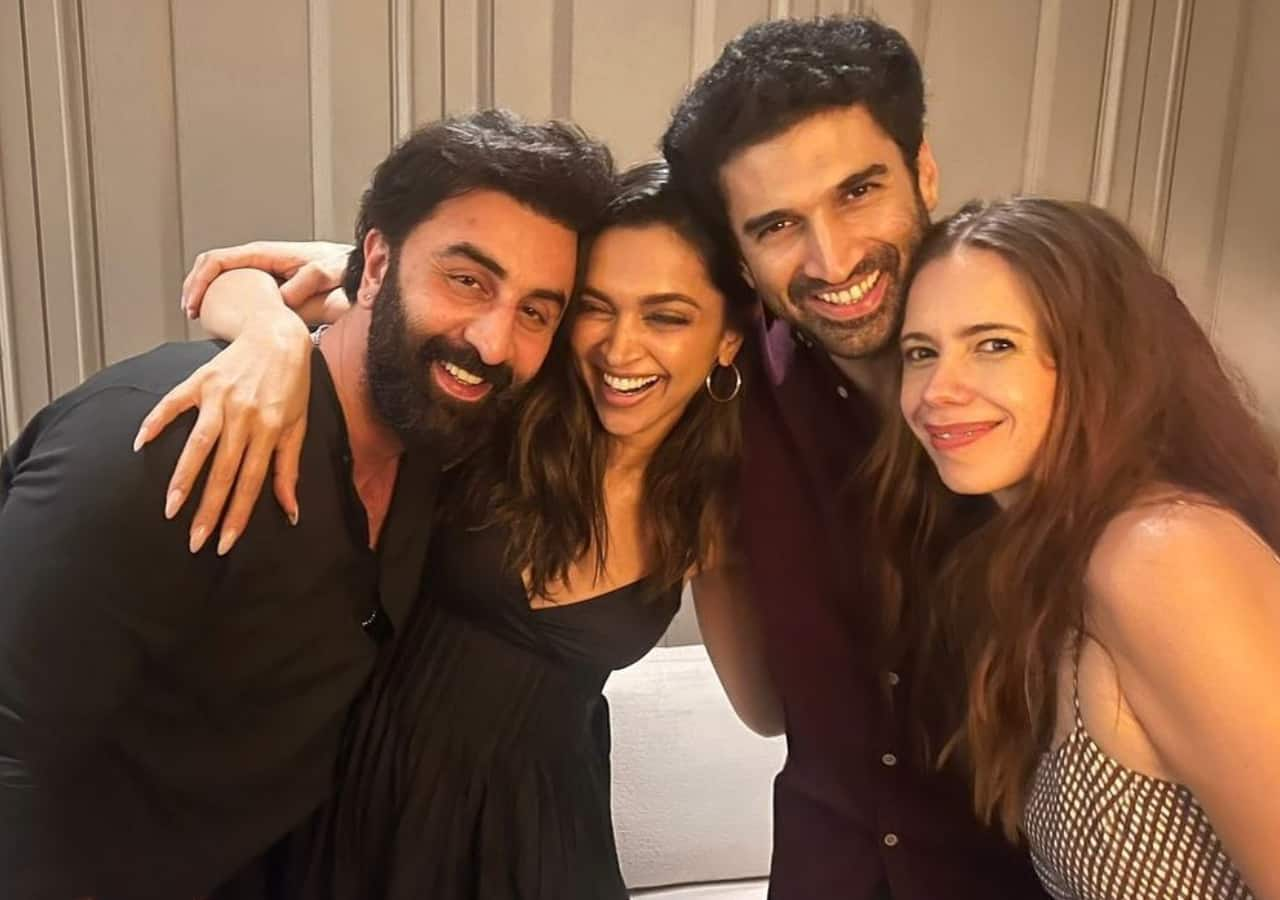 Indeed, Yeh Jawaani Hai Deewani has gained a special place as a comfort watch for many Bollywood fans. The movie's characters and storyline have remained timeless, resonating with viewers even after a decade since its release. The chemistry between Ranbir Kapoor and Deepika Padukone in the film was widely appreciated, and their performances as Bunny and Naina were considered outstanding.
It's remarkable how Kapoor and Padukone managed to deliver such compelling portrayals in Yeh Jawaani Hai Deewani, considering their history as a former couple and the public nature of their breakup. The past controversies, such as the #tattoogate incident and the Koffee with Karan episode, were widely discussed at the time. However, as time passed, both actors moved on, and a genuine friendship seemed to have developed between them.
Their subsequent collaboration in Yeh Jawaani Hai Deewani showcased their ability to set aside personal differences and work together professionally. The film's success further solidified their on-screen pairing as a beloved rom-com couple for the millennial generation.
Their reunion in Tamasha two years later was also well-received, as Kapoor and Padukone once again delivered compelling performances. The film not only explored themes of love but also initiated discussions about mental illness, generating both positive and negative reactions. Nevertheless, their on-screen chemistry and acting skills were highly praised by critics and audiences alike.
Overall, the journey of Ranbir Kapoor and Deepika Padukone, from a high-profile relationship to a warm friendship, has been fascinating to witness. Their ability to separate personal and professional lives and deliver exceptional performances together is a testament to their professionalism and talent as actors.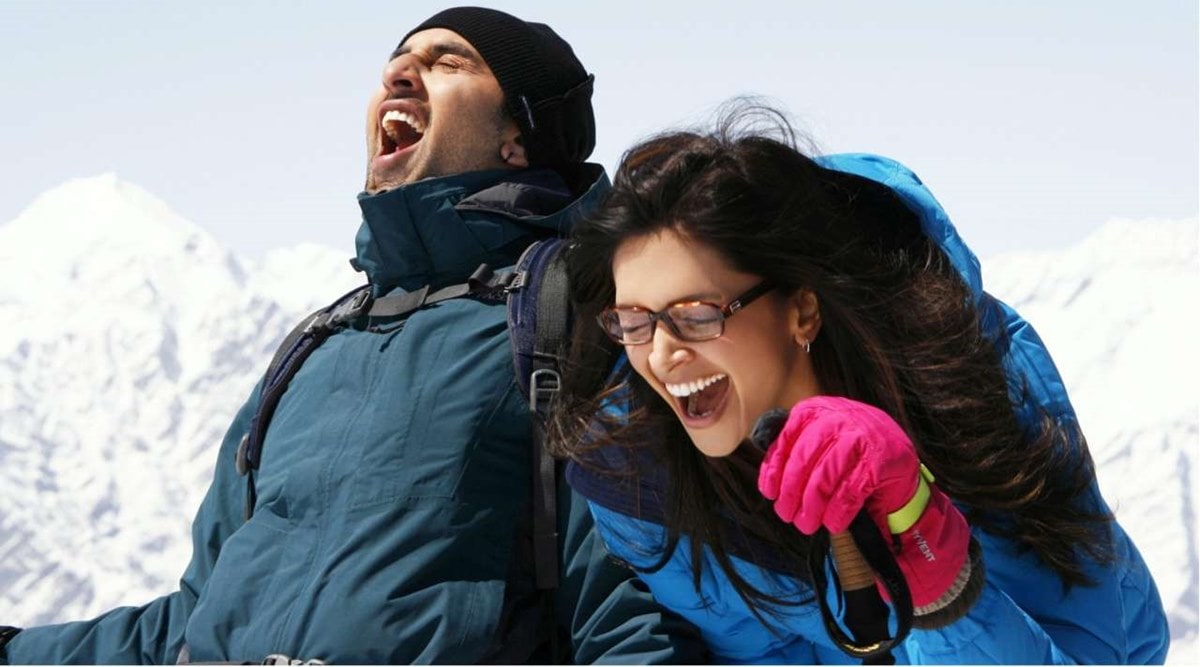 It is indeed refreshing to see how Ranbir Kapoor and Deepika Padukone have managed to maintain a strong professional relationship and a genuine friendship despite their past as a couple. Navigating the public eye can be challenging, especially in the film industry where personal and professional lives often intersect. Their ability to separate the two and foster a positive dynamic is commendable.
The incident you mentioned about their train journey during the promotion of Tamasha highlights their camaraderie and playful bond. It's heartwarming to witness their comfortable and affectionate interactions, which indicate a deep level of mutual care and admiration.
Deepika Padukone's decision to retain the tattoo of Kapoor's initials, even after their breakup, reflects her personal sentiment and the significance it holds for her. It serves as a reminder of her journey and the growth she has experienced both personally and professionally over time. The fact that she has no plans to remove it showcases her acceptance of the past and her focus on moving forward.
Indeed, time has a way of healing wounds to some extent, and it seems that both Ranbir Kapoor and Deepika Padukone have embraced this notion. Their ability to maintain a positive relationship is a testament to their maturity and professionalism as individuals. It's inspiring to see them support each other and continue to collaborate in the film industry despite their history.