Places
6 Worlds Most Haunted Places
World's most haunted places, where people don't want to go. Even if someone has gone, theories are that they haven't returned. 
A place becomes fearful because of few reasons that is one-sided love, accidents, places where suicide took place. It is believed that the souls of the dead people reside in all these scary places, and those souls still roam at night.
BEECHWORTH ASYLUM
Beechworth Asylum Australia, it is in Victoria, Portia. Since 1868, it was a madhouse for many years. This madhouse was an arrangement for 1200 patients to live together. In the 130-year history of this madhouse, 9000 patients have died. It is believed that their souls are still here, that makes people are afraid to go and visit there.
THE PRINCESS THEATRE 
In 1888, an Italian singer, Fredrik Bazar, died in this theatre. It is believed that since then, his soul wanders here. When there used to be performances for many years, some seats were reserved for Frederick.
Some such anecdote is related to former Indian soldier Harbhajan Singh, For whom even today, a seat is kept vacant whenever there is a meeting between India and China so that he can attend the meeting.
AOKIGAHARA
Located in the foothills of Mount Fuji in Japan, this forest is known as Suicide Forest. Every year people go their for suicide, and the local police of that place conducts an annual campaign to remove their dead bodies. Police never discloses the count of dead bodies recovered so that people doesn't get inspired to commit more suicides.
The data was discovered only once in 2004 when 108 bodies were recovered. To prevent people from committing suicide, the police have put up notices everywhere in the jungle stating "life is a priceless gift for your parents, so before you die, contact the police once". It is said that the soul of those who have committed suicide resides in the forest.
According to an ancient legend, once upon a time in Japan when some people were unable to feed themselves and were left in the Aokigahara forest, where they all died of hunger.
LULIA HASDEO
Lulia Hasedo is located in Romania, Lulia was a 19 year old girl who died at a very young age and this building was built by her father. Her father dedicated this palace and his whole life to Lulia and became spiritual. It is said that Lulia's father contacted Lulia's soul in a room of this building.
All the walls of this room is painted black. People believe that Lulia walks here at night in white clothes and plays painful music on the piano even today it can be observed.
MANILA FILM CENTRE
Manila film centre doesn't look like a scary place, but it is a terrifying place. On November 17th, 1981, during construction, the scaffolding collapsed and over 150 workers fell and were buried alive in quick-drying wet cement.  The workers present on site claim to have removed over a hundred bodies from the rubble. After this accident it said that the souls of the dead labourers still wander.
BHANGARH FORT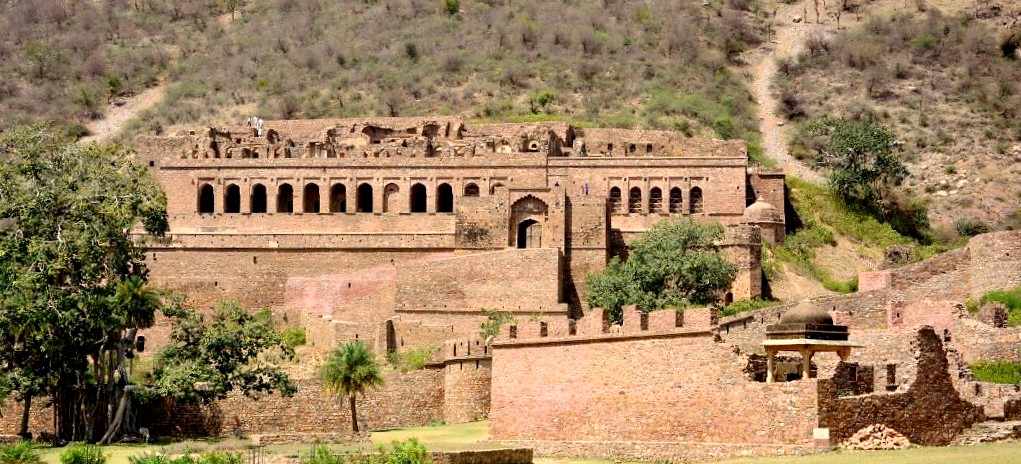 This is the most haunted place in India. It is in the Alwar district of Rajasthan. There is no doubt in the fact that anything linked with supernatural attracts a huge amount of attention and Bhangarh is one of the example. the Archaeological Survey of India has prohibited people from visiting the Fort at night.
There are many legends behind the fort but one famous story which makes the place so scary is the one-sided love story of Princess Ratnavati and Singhia. According to legends, Ratnavati's beauty was un-compared to anyone and stories of her physical attractiveness were reached to several kingdoms. Of all these suitors was a sorcerer named Singhia who was aware that he was no match to her beauty.
He tried black magic on princess but failed and the magic reversed on him leading to his own death, in his last breathe he cursed the city to death as the result it never witnessed any rebirths. 
Edited by Urvashi Gupta