Hollywood
Highest 5 Grossing English Movies In India
Trust me, popcorns are tasteless without movies. Having a bucket of popcorn and watching movies with loved ones is the next level of pleasure. Every year thousands of films are released worldwide. We all live in this dilemma, which movie to watch and which movie to skip.
Not just Bollywood, there are too many film industries and production houses worldwide. I can't deny, Bollywood has a different fan base and recognition worldwide. But still, Hollywood movies have always been the centre of attraction for us because of their advanced technology, exceptional graphics, and unique plots.
So here are the highest-grossing English movies at the India box office:
1. Avengers: Endgame
Produced by MCU ( marvel cinematic universe) and directed by Anthony & Joe Russo. Marvel is an American media and entertainment company and the production house of the superhero film series. Endgame is the 4th part of the movie series avengers, released in 2019.
Films are based on American comic characters and stories of comic books, which Marvel Comics publishes. It mainly featured Chris Evans, Robert Downey Jr, Chris Hemsworth, Scarlett Johansson, Mark Ruffalo, Paul Rudd, Don Cheadle, Tom Holland, and Josh Brolin. Let's jump into the story of the movie.
Endgame continues the story after Thanos's destructive use of the Infinity gauntlet randomly wiped out half of Earth's population in Avengers: Infinity War. Those left are desperate to do something to bring back their lost loved ones. It's an action & science fiction movie. Endgame is filled with action & thrill and head-spinning scenes.
The ending of this movie was a bit emotional, and if you're a real marvel fan, Endgame will make you cry. Endgame grossed 2.8 billion worldwide, which is the 2nd highest grossed movie worldwide. In India, it collected 374 crores, and Avengers Infinity War grossed 227 crores, the 2nd highest-grossing English movie at The India Box Office.
2. The Jungle Book
The Jungle Book is an American adventure movie of 2016 written by Justin Marks. Directed and produced by Jon Favreau and produced by Walt Disney Pictures. Based on Tales and creative stories of Rudyard Kipling.
The film is a live-action and CGI version of Walt Disney's 1967 animated film with the same name. We all know about Jungle Book. Whenever the name of Mowgli comes, thousands of childhood memories are refreshed.
According to the film, a 12-year-old child ( Neel Sethi ), whose life begins among the forest animals, considers them his family. Where he understands the meaning of life and faces the obstacles of life in the true sense. The main characters of the movie are:
Shere Khan (A lion).

Baloo (a bear).

Bagheera ( a panther).

Raksha & Akela (wolves).
CG beautifully creates all the movie characters and every single shot of the movie. The Hindi version of this is dubbed Nana Patekar, Irfan Khan & Priyanka Chopra, making the film even more special and engaging. I must say it is admirable use of CGI. You'll fall in love with nature after watching this film. The jungle book grossed 188 crores in India.
3. The Lion King 2019
These days, computer graphics and live-action films are at their peak. Just like The Jungle Book, this film is also directed & produced by Jon Favreau. Walt Disney's photorealistic animated film The Lion King is a remake of a traditionally animated 1994s film with the same name.
The lion king follows Simba (a young lion) whose father (Mufasa) is murdered by his uncle Scar because he wanted to have his dominion over the whole forest. According to the movie, Simba is a rightful king of his native land. Who comes back after a few years to fight for his rights and avenge his father's death. 
The Hindi dubbing of this film has been done by the famous stars of Bollywood, which adds to its charm. Shahrukh khan as Mustafa, Ashish Vidhyarthi as Scar, Asrani Sir as Zazu, Sanjay Mishra as Pumbaa, and Shreyad Talpade as Timon.
Visualization of this movie is outstanding, and it collected 158.71 crores in India.
4. Fast & Furious 7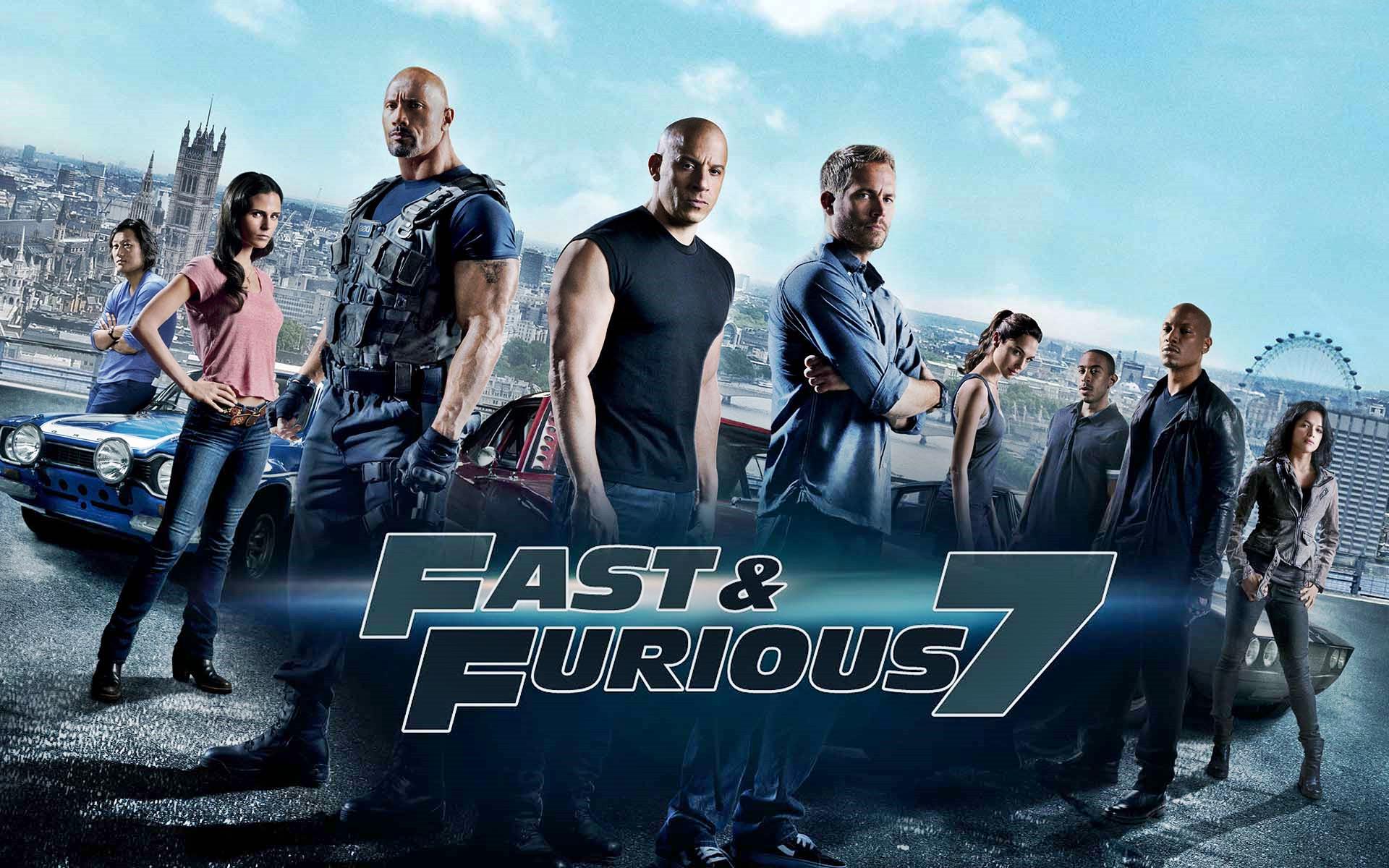 If you are a fan of expensive cars and you are into fancy cars, then this movie is for you. Fast & Furious movie series is known for its action and mind-blowing stunt scenes and has left an indelible mark in the hearts of fans.
Fast & Furious 7 is a 2015 US action film, written by Chris Morgan and directed by James Wan. According to the film, Dominic Toretto ( Vin Diesel ), Brian O'Connor (Paul Walker) and their team, after defeating Owen Shaw (Luke Evans) and abandoning their crimes, move to the United States to lead an everyday life.
On the other hand, Deckard Shaw (Jason Statham), an older brother of Deckard and a professional assassin, is hunting for Dominic Toretto and his team because his younger brother is in a coma and defeated by Dominic Toretto. Furious 7 is full of thrill and hair-raising scenes.
This was Paul Walker's final last film appearance following his death in November 2013. There is a mesmerizing and emotional song at the film's end, "See you again", a tribute to Paul Walker. 
So far, nine films have come in the Fast and Furious series, and Furious 7 collected 108 crores in India.
5. Jurassic World 2015
The Jurassic World movie lets viewers experience the thrill of witnessing actual dinosaurs. Jurassic World is the first film of the Jurassic World trilogy and 4th film of the Jurassic Park franchise, produced by Frank Marshall & Patrick Crowley and directed by Colin Trevorrow.
According to the movie Jurassic World, a luxurious resort located on the coast of Costa Rica is a securely monitored dinosaur theme park. A team of great scientists has created a hybrid of massive creatures and dinosaurs named Indominus Rex.
But their new experiment and creation became furious and a threat to everyone in Jurassic World. Chris Pratt is in the lead role as an Animal Expert and a well-played role by Irrfan Khan as park owner (Simon Masrani).
Visual graphics and CG scenes are satisfying to watch. Jurassic world collected 101 crores at the India box office.
Edited by Urvashi Gupta