Celebs
Ajay Devgn Suffers From Borderline OCD About Touching Anything With His Fingers
From 'Ungli Mat Dikha' (Don't show the finger) to 'Ungli Se Mat Chuna' (Don't touch with the finger)?
The Bollywood celebrity Ajay Devgn gained quite some attention with his catchy dialogue "Bol Ungli Mat Dikhaneko" in the commercial success 'Golmaal 3' in 2010.
His character, Gopal, would get extremely paranoid at people waving their fingers at him. Oddly enough, on recent accounts shared by his wife Kajol, it has come to light that the actor does indeed have some sort of paranoia regarding his own fingers!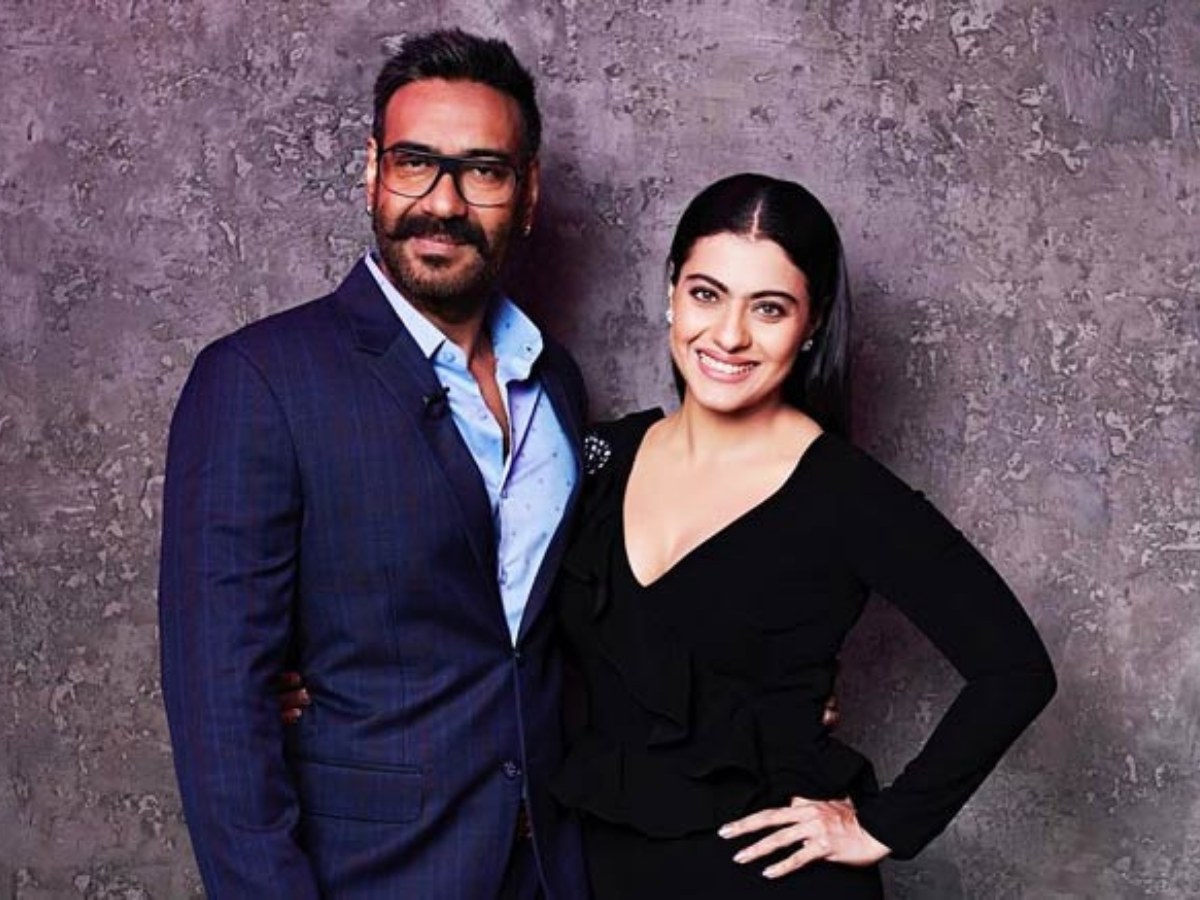 All set to appear on an episode of Bear Grylls' survival show 'Into The Wild', Ajay is busy prepping up to unleash his wild side on this daredevil adventure; in the meantime, his wife revealed his little secret to the media. (Who shall be better than the actor's own wife on dishing out the deets!)
Ajay's little expose began with Kajol saying "Let me start by saying that there are a few secrets that not everybody may know about Ajay. One of them being that he is a fabulous cook. And number two is that he is borderline OCD about touching anything with his fingers."
Elaborating on the reason behind this fixation of his, she said "According to him it is because he just cannot get the smell out of his fingers. Whatever that means! Anyway, so my challenge to him is that he has to be made to touch and eat the smelliest, grossest, slimiest things that you can think of, Bear, and let me see if he lives up to it."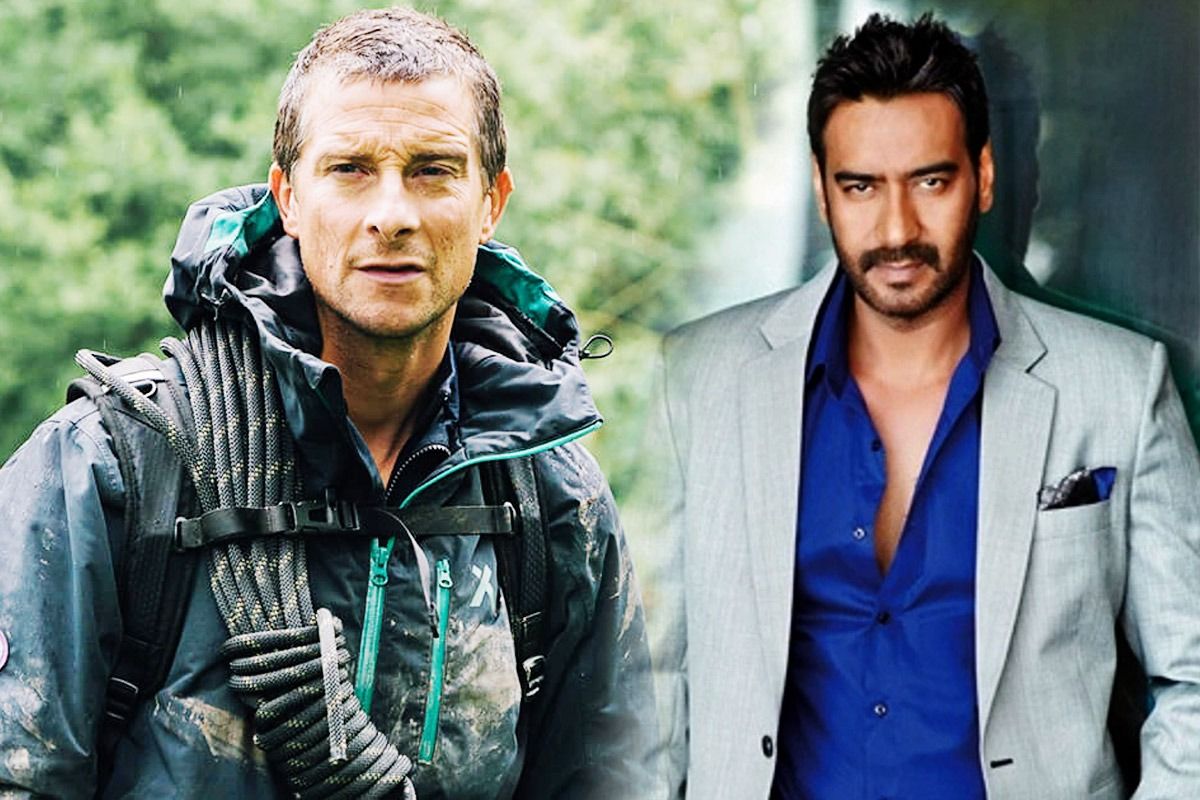 Right ahead of the premiere of Devgn's episode with 'Into The Wild' host Bear Grylls, Kajol managed to make a stir in the public's interest and raise our anticipation about seeing the B'town hero managing himself in the wilderness! The actor who was seen shooting for the now much-awaited episode on the Maldives must be quite excited and happy about the media attention that this long-kept secret of his is garnering;- all thanks to his better half.
Apart from Kajol, commercial film Director Rohit Shetty, as well as Anil Kapoor was seen wishing Devgn all the luck for his appearance on the iconic show on Discovery Channel. Whereas Shetty asked the actor to perform a "Blockbuster Stunt", Anil Kapoor jested with him, warning not to try "Golmaal" on the remote island. Anil went on to address the show's host himself and enthusiastically said "Bear my friend, make Ajay do all crazy things and make him go wild… Make this experience an experience of a lifetime. All the best!"
On The Work Front: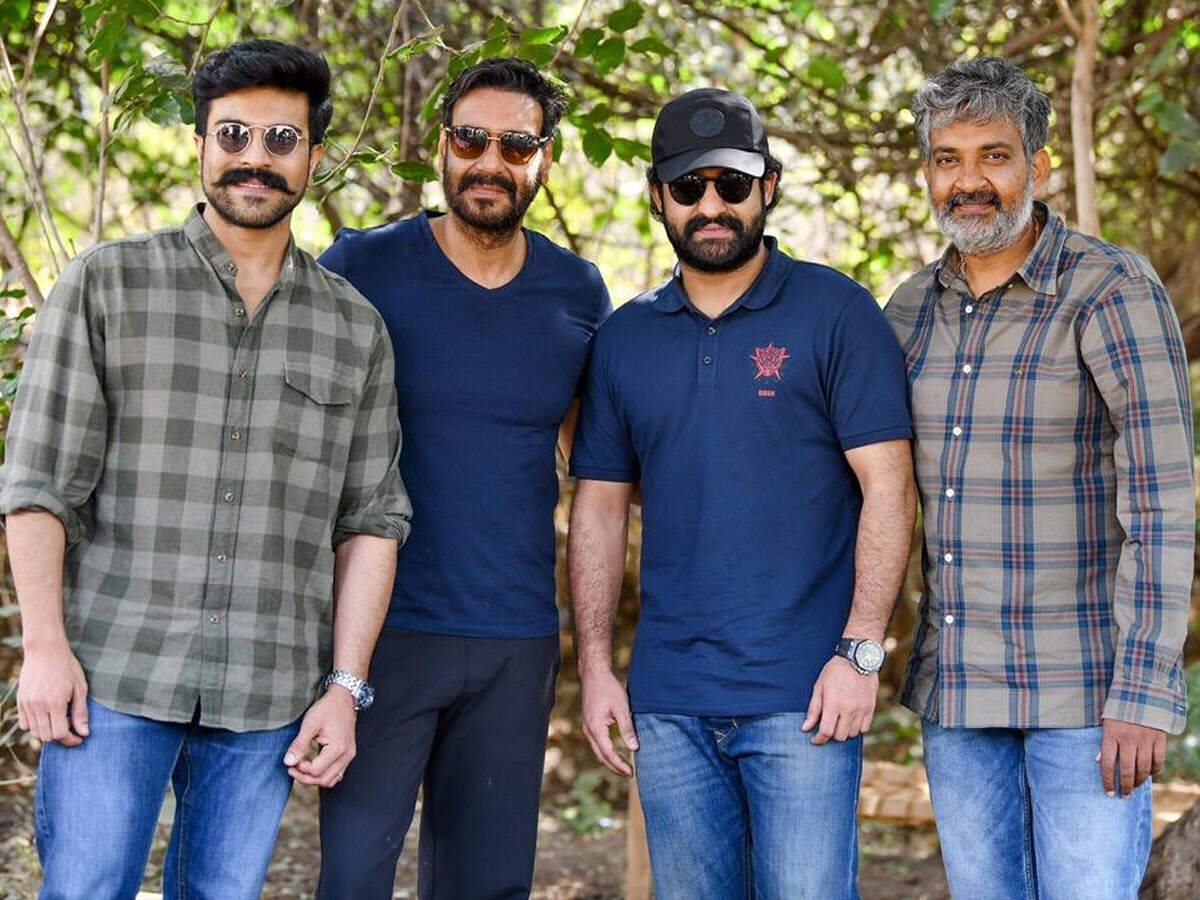 Ajay Devgn is all amped up to deliver several commercial films in the upcoming months of 2021 and 2021. Among several other projects, he is going to feature primarily in three of Rohit Shetty's films namely Golmaal 5, Singham 3, Sooryavanshi. Devgn is also prepped to appear in Telugu cinema director S.S.Rajamouli's film titled 'RRR – Rise, Roar, Revolt' which in Telugu translates as 'RRR – Roudram, Ranam, Rudhiram'.
Kajol has been seen gearing up for her next venture after her last appearance in 'Tribhanga' on the streaming platform of Netflix. The Kuch Kuch Hota Hai star has millions of fans eagerly waiting for the theatres to reopen so that they can view her on the big screen. Although not a lot has yet been confirmed about which movie she is currently shooting for, the actor had shared BTS (behind the scene) pictures from a shoot on her Instagram account.
Speculations are being made as to whether the movie is a collaboration with South Indian actress Revathy. The tabloids have reported that the movie might be titled 'The Last Hurrah' – "the tale of an exemplary mother, Sujata, who battled the most challenging situations one can ever face with a smile".

It seems that the Bollywood power couple is going strong not only in their personal life but also on the work front!
Edited by Anupama Roy