Bollywood
Kangana Ranaut Questions Alia Bhatt's Indian 'Kanyaadaan' Ritual Advertisement
"Don't use religion to sell things", said Bollywood's controversy queen Kangana Ranaut, according to DNA India news.
Actress Alia Bhatt had recently shot for an ad with the Indian clothing company 'Manyavar Mohey.' This ad was written in a way where its goal was to celebrate the 'modern woman' and the 'brides of this generation,' and it does so by questioning the ancient Indian wedding ritual of 'kanyaadaan.'
According to the ancient marriage practices of India, 'Kanyaadaan' is when the bride's father gives away his daughter in marriage by placing her hand in the groom's. The Manyavar Mohey ad, towards the end, came up with a twist where it was mentioned that instead of calling it 'kanyaadaan', why not call it 'kanyaamaan?"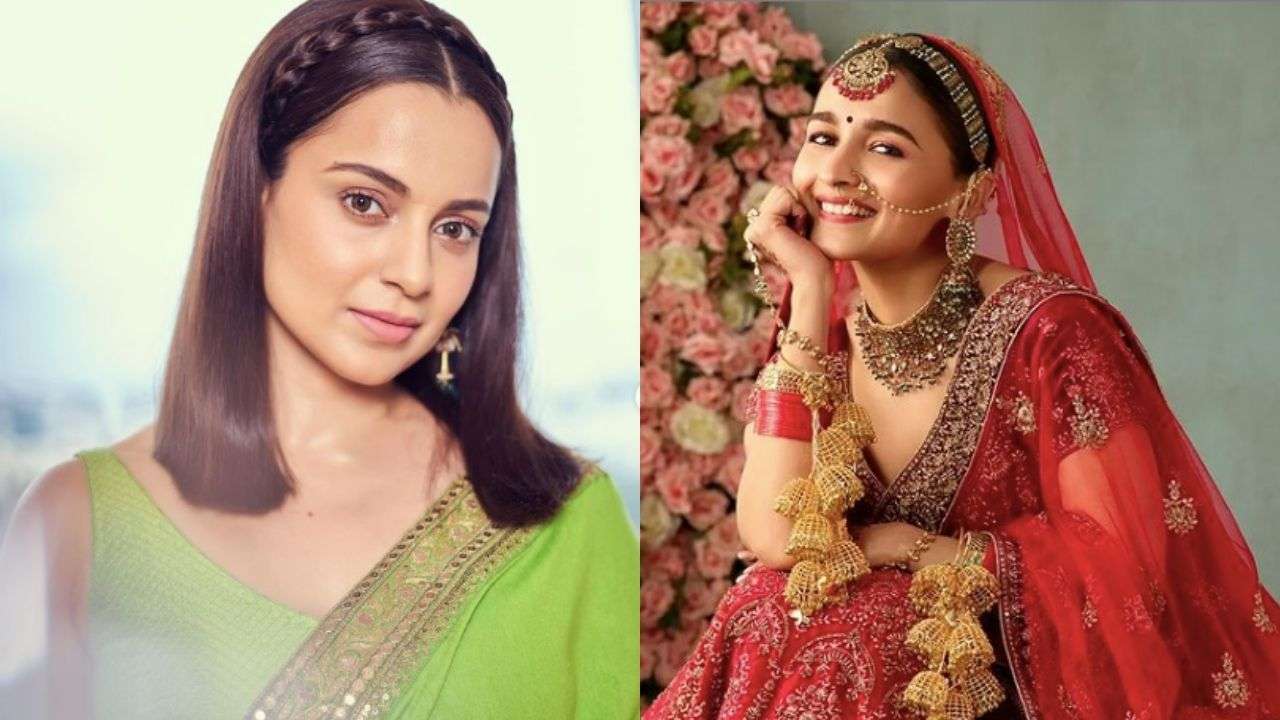 This ad became a major controversy beginning from Instagram and Twitter. Bollywood's controversy queen Kangana Ranaut critiqued the ad by mentioning that "We often see a martyr's father on television when they lose a son on the border, they roar 'Don't worry, I have one more son, uska bhi daan main iss dharti Maa ko dunga. Kanyadan ho ya putradan, the way society looks at the concept of (lack of equivalent word in English or Urdu using) renunciation shows its core value system."
She further showed her infuriated self by adding that "When they start to look down upon the very idea of Daan…Then you know it is time for the reestablishment of Ram Rajya…The king who renounced everything he ever loved only to live the life of a Tapasvi (monk) Please stop mocking Hindus and their rituals….Dharti and women both are mothers in scriptures they are worshipped as the goddesses of fertility…Nothing wrong in seeing them as precious and very source of existence (Shakti)."
Bollywood superstar Kangana Ranaut is not the only one who is infuriated by this ad. The ongoing Twitter battle has divided itself into two parts. One part of twitter supports the concept portrayed in the ad. The other part of the people on Twitter is against the ad claiming that the ad has misinterpreted the actual meaning of 'kanyaadaan'.
Even after writing such a sharp and critical monologue, Bollywood diva Kangana sent out another Instagram message to all the companies and brands and requested them not to use the majority, minorities, politics, or religion as a PR stunt to help sell their product. Kangana also claims that through such advertisements, the companies, products, and businesses are manipulating the naïve consumers into buying their products and using 'divisive techniques' to drive their sales.
Edited by Anupama Roy