Deepika Padukone casts her magical spell in a stunning purple fur Naeem Khan outfit!
Deepika Padukone is indeed one of the most beloved actresses in Bollywood, and her presence at the prestigious 95th Academy Awards as a presenter garnered significant attention and made us all proud. From the moment she left Mumbai, all eyes were on her, eager to witness her grace and elegance on the international stage.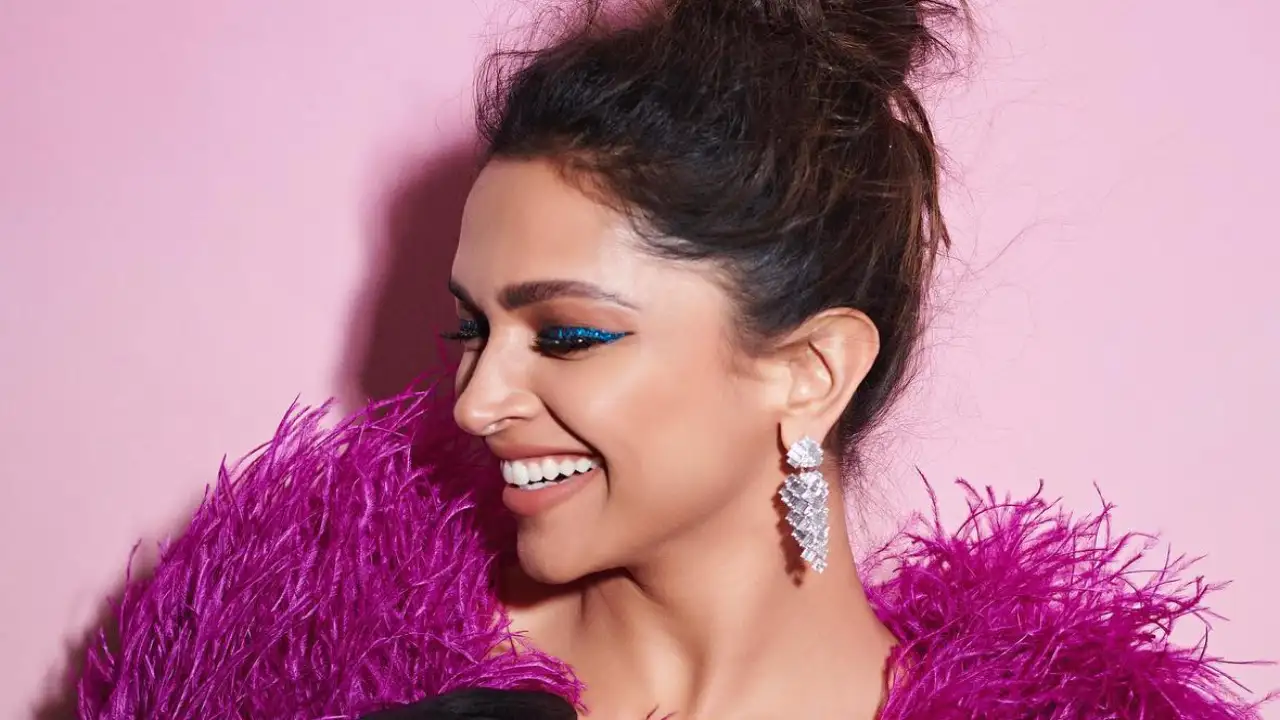 Attending the Academy Awards, also known as the Oscars, is a remarkable achievement for any artist, and Deepika's presence at the esteemed event further solidified her global recognition and acclaim. Her participation as a presenter not only highlighted her talent as an actress but also showcased her international appeal.
Deepika Padukone has always been known for her impeccable style and fashion choices, and her appearance at the Academy Awards was no exception. The anticipation surrounding her red carpet look, including her choice of designer ensemble and styling, added to the excitement and curiosity among fans and fashion enthusiasts.
As an Indian representative at such a prestigious international event, Deepika Padukone's presence symbolized the growing influence and global reach of Bollywood. Her attendance at the Academy Awards served as a source of pride for her fans and the entire Indian film industry, highlighting the recognition and appreciation for Indian cinema on an international platform.
Deepika's poised and confident demeanor on the red carpet further solidified her status as a style icon. Whether it was her choice of attire, accessories, or overall presentation, she captivated the attention of onlookers and left a lasting impression with her elegance and grace.
Attending the Academy Awards as a presenter is undoubtedly a significant milestone in Deepika Padukone's career, showcasing her talent, charm, and global appeal. Her presence at the event created a sense of pride and excitement among fans and Bollywood enthusiasts, solidifying her position as one of the most respected and adored actresses in the industry.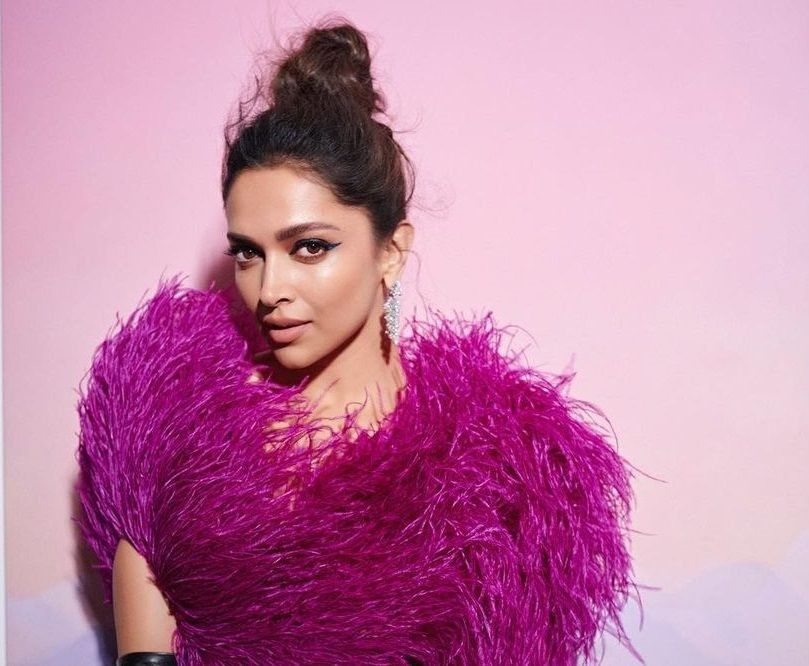 Deepika Padukone left her fans speechless with her stunning all-black attire at the Oscars. Dressed in a mesmerizing Louis Vuitton mermaid gown, she effortlessly cast a spell on the audience with her unparalleled beauty and grace.
The choice of an all-black ensemble exuded a sense of elegance and sophistication, perfectly aligning with the grandeur of the Academy Awards. Deepika's ability to carry off the mermaid gown showcased her confidence and impeccable fashion sense.
The Louis Vuitton gown, known for its impeccable craftsmanship and attention to detail, accentuated Deepika's figure and added a touch of drama to her appearance. The combination of the gown's silhouette and the all-black color created a striking and memorable look.
While her attire was certainly eye-catching, it was Deepika's killer smile and confident presentation on the Oscars stage that truly enhanced her overall presence. Her radiant smile and poise added an extra layer of charm and captivated the audience, further cementing her status as a beloved actress.
Deepika Padukone's confident demeanor on the Oscars stage demonstrated her ability to command attention and captivate the audience with her magnetic presence. Her poised and confident presentation reflected her years of experience and professionalism, adding to the overall impact of her appearance.
In true fashion, Deepika Padukone once again left everyone in awe with her impeccable style and confident persona. Her all-black Louis Vuitton mermaid gown, combined with her killer smile and confident stage presence, solidified her position as a true fashion icon and an esteemed representative of the Indian film industry at the Academy Awards.
Deepika Padukone has once again captivated everyone's attention with her latest look from the Oscars after-party. Her ability to leave us in awe continues to shine through, as she shares another remarkable ensemble.
While the specifics of her look are not mentioned, it's evident that Deepika Padukone has once again curated a stunning appearance that demands attention. Her fashion choices are known for their impeccable style, and this latest look is no exception.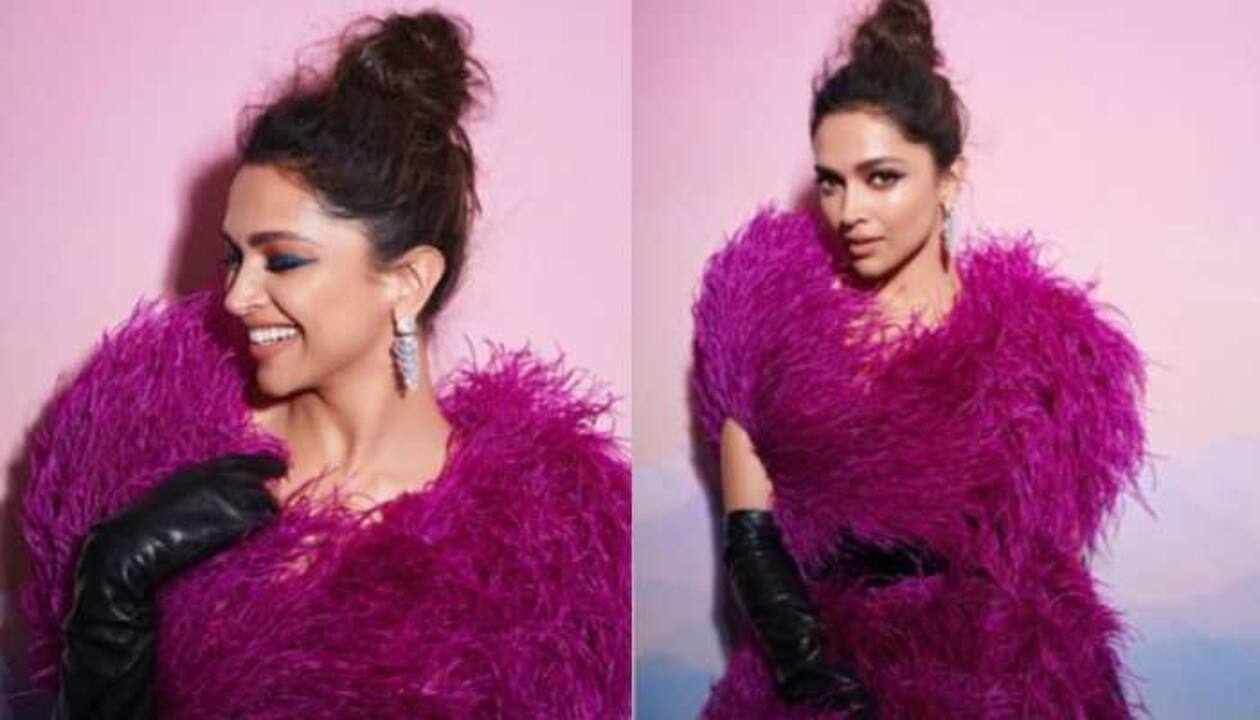 Deepika's presence at the Oscars after-party signifies her status as a prominent figure in the global entertainment industry. Her ability to make a fashion statement even in the post-Oscars celebrations showcases her commitment to maintaining a strong and captivating image.
The anticipation surrounding Deepika's post-Oscars look reflects the admiration and fascination that fans and fashion enthusiasts have for her style. Her ability to consistently surprise and delight with her fashion choices keeps us eagerly waiting for each new ensemble she unveils.
As we eagerly look at her latest look from the Oscars after-party, it's clear that Deepika Padukone continues to make waves in the fashion world. Her captivating presence and impeccable sense of style solidify her position as a true fashion icon, leaving us in awe with every appearance.
Deepika Padukone's ability to leave us mesmerized with her fashion choices is a testament to her fashion-forward mindset and innate sense of style. Her continued presence at prestigious events like the Oscars and their after-parties showcases her global impact and undeniable star power.
As we admire Deepika's latest look from the Oscars after-party, we can be certain that her fashion choices will continue to inspire and set trends for fashion enthusiasts worldwide. She is a true icon, and her ability to captivate us with her style is a testament to her enduring influence in the fashion industry.
Deepika Padukone certainly made a statement with her second look from the 95th Academy Awards, setting the internet ablaze with her bold fashion choice. She opted for a funky purple-lavender fur outfit from Naeem Khan's couture, showcasing her willingness to experiment with unconventional styles.
The outfit consisted of a furry short skirt that added a playful and unique element to her ensemble. The vibrant purple-lavender hue added a pop of color, further accentuating her fashion-forward approach. Deepika paired the skirt with a black top featuring furry sleeves and neckline, creating a cohesive and visually striking look.
The combination of the furry elements in both the skirt and top added texture and dimension to the outfit, creating an eye-catching visual contrast. Deepika's choice to embrace this furry ensemble demonstrated her boldness and confidence in making unconventional fashion choices.
Naeem Khan, known for his intricate designs and attention to detail, crafted a couture piece that stood out and caught everyone's attention. The fur elements in the outfit showcased the designer's ability to create unique and daring pieces that push the boundaries of fashion.
Deepika Padukone's second look from the Academy Awards showcased her willingness to experiment and take risks in her fashion choices. The funky purple-lavender fur outfit exuded an air of confidence and showcased her distinctive style.
By opting for this unconventional ensemble, Deepika once again proved her status as a fashion icon, capable of turning heads and sparking conversations. Her bold fashion choice ignited the internet and served as a reminder of her ability to make a lasting impression with her unique sense of style.
Deepika Padukone's fashion choices consistently challenge norms and push boundaries, making her a trendsetter and a source of inspiration for fashion enthusiasts. Her second look from the Academy Awards, featuring the funky purple-lavender fur outfit from Naeem Khan's couture, was a testament to her fearless approach to fashion.
To complete her daring and stylish look, Deepika Padukone added several noteworthy elements that added to the overall aesthetic. She paired her funky purple-lavender fur outfit with stylish black sheer stockings and black pumps, adding a touch of sophistication and elegance to the ensemble.
Deepika embraced a vintage touch by wearing a pair of elbow-length gloves, which added a sense of drama and glamour to her overall appearance. The gloves not only enhanced the retro vibe of her outfit but also showcased her attention to detail and commitment to creating a cohesive and well-styled look.
Her eye makeup played a significant role in elevating her look. Deepika opted for a bold smoky eye look, accentuated by the classic winged eyeliner, which added a seductive and alluring element to her overall makeup. The smoky eye look perfectly complemented the unconventional and daring nature of her outfit.
To balance out the boldness of her eye makeup, Deepika chose to keep her lips in a nude shade, allowing her eyes to be the focal point. The dewy makeup added a radiant glow to her complexion, enhancing her natural beauty and further highlighting her captivating presence.
Deepika opted for a messy bun hairstyle, which added a touch of effortless charm and complemented the overall edgy and unconventional vibe of her ensemble. The messy bun added a hint of nonchalance and relaxed elegance to her look.
To accessorize her outfit, Deepika adorned herself with Cartier jewelry, adding a touch of luxury and refinement. The choice of Cartier showcased her affinity for high-quality and iconic accessories, further elevating her overall appearance.
Deepika Padukone's attention to detail in completing her look demonstrates her fashion-forward mindset and ability to create a cohesive and visually striking ensemble. Her choice of accessories, makeup, and hairstyle all played a vital role in accentuating her unique sense of style and making a memorable fashion statement at the Academy Awards.