Deepika Padukone stuns in a black custom Louis Vuitton gown!
The highly anticipated night for Hollywood, the 95th Academy Awards, has arrived, and it marks a significant milestone for Deepika Padukone as she makes her red carpet debut. The acclaimed actress is all set to take on the role of a presenter at this prestigious event, joining an esteemed group of industry luminaries such as Riz Ahmed, Zoe Saldana, Dwayne Johnson, Emily Blunt, Glenn Close, and many more.
The Academy Awards, widely known as the Oscars, is an event that celebrates excellence in the film industry and recognizes outstanding talent and creativity. Deepika's inclusion as a presenter at this esteemed ceremony reflects her rising stature in the global entertainment arena.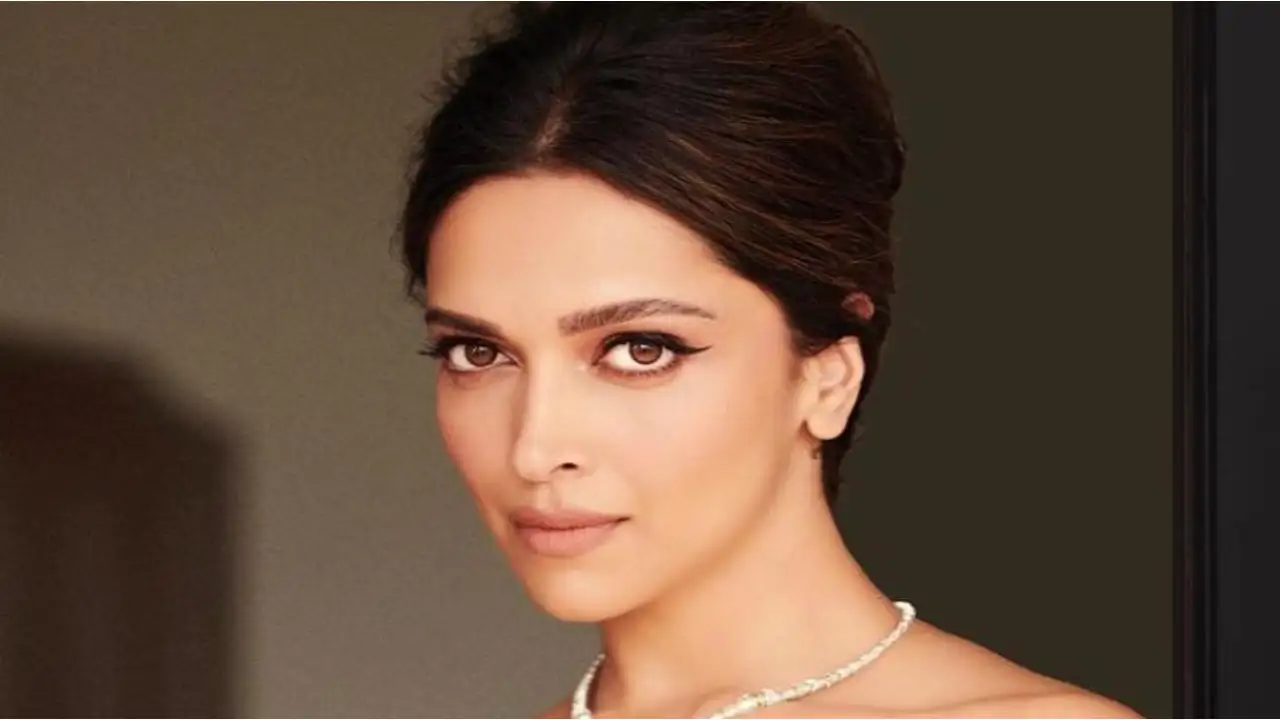 As Deepika steps onto the red carpet, all eyes will be on her, eagerly anticipating her stylish and glamorous appearance. Her presence alongside renowned actors and personalities from across the world further solidifies her status as a prominent figure in the international film community.
Participating in the Academy Awards as a presenter not only showcases Deepika's own achievements but also brings attention to the vibrant and diverse Indian film industry. It is a proud moment for her and a testament to her talent and dedication to her craft.
Sharing the stage with industry icons and being part of such an illustrious event highlights Deepika's growing global influence and paves the way for more Indian artists to make their mark on the international stage.
As fans and supporters, we eagerly await Deepika Padukone's red carpet debut at the 95th Academy Awards, knowing that her presence will bring an added charm and grace to the ceremony. Her role as a presenter signifies her continued success and recognition as a prominent figure in both Hollywood and the Indian film industry.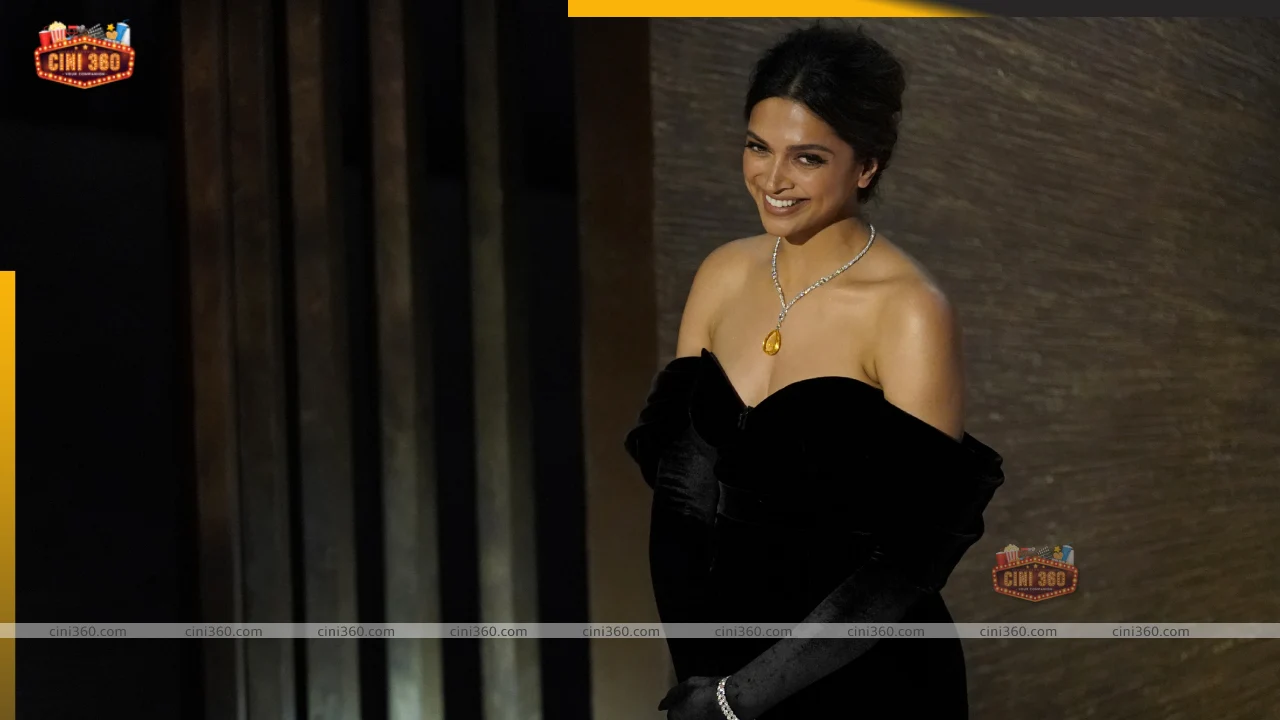 Deepika Padukone has left us all impressed with the first pictures of her getting ready for the Academy Awards. She shared glimpses of herself in a stunning black velvet gown and adorned with statement jewelry, creating a captivating and glamorous look.
The choice of a black velvet gown exudes elegance and sophistication, showcasing Deepika's impeccable sense of style. Velvet fabric adds a luxurious touch, with its rich texture and lustrous appearance, making it a popular choice for formal occasions. Deepika's black gown undoubtedly sets a dramatic and alluring tone for her red carpet appearance.
The addition of statement jewelry further enhances Deepika's ensemble, adding a touch of sparkle and glamour. Statement jewelry pieces are known for their eye-catching designs and ability to elevate any outfit. They serve as bold accessories that can truly transform a look, and in Deepika's case, they undoubtedly contribute to her overall allure.
As Deepika gets ready for the Academy Awards, these initial pictures give us a glimpse of the magic she is about to bring to the red carpet. Her choice of the black velvet gown and statement jewelry suggests that she is ready to make a memorable fashion statement and leave a lasting impression on this prestigious stage.
With her impeccable sense of style and natural grace, Deepika Padukone's red carpet appearance at the Academy Awards is highly anticipated. These initial pictures give us a taste of what is to come and leave us eagerly awaiting her full look, as we know she will shine with elegance and confidence at this momentous event.
Deepika Padukone made a stunning statement on the Oscar night with her choice of a custom off-shoulder Louis Vuitton gown. The gown featured a plunging neckline, accentuating her elegant and graceful silhouette. The off-shoulder design added a touch of glamour and sophistication to her red carpet look.
Accessorizing her ensemble with stunning jewels by Cartier, Deepika elevated her outfit with a touch of luxury. Cartier is known for its exquisite craftsmanship and timeless designs, and the choice of their jewels added a dazzling element to her overall appearance.
Deepika's makeup perfectly complemented her red carpet look, with a subtle dewy finish that enhanced her natural radiance. The emphasis on winged eyes added a hint of drama and allure, beautifully framing her mesmerizing gaze. Her choice of a messy bun hairstyle added a touch of effortless charm and added to the overall classic appeal of her look.
Deepika's decision to keep her look classic for her Oscar debut demonstrates her understanding of timeless elegance and the power of simplicity. By opting for a classic and sophisticated aesthetic, she allowed the focus to be on her natural beauty and the stunning design of her gown.
Deepika Padukone's new tattoo inspired by her beauty brand adds a unique and personal touch to her overall look for the big night. The tattoo on her neck symbolizes her connection to her brand and showcases her dedication to the world of beauty.
Styled by Shaleena Nathani, Deepika exuded Hollywood glamour as she prepared for the prestigious event. Shaleena Nathani, known for her impeccable styling, ensured that Deepika looked nothing short of stunning. The combination of Deepika's personal style and Shaleena's expertise created a red carpet look that captivated fans and onlookers alike.
Deepika's beauty was undeniable, as fans were in awe of her captivating presence. Her flawless makeup, subtle yet striking, accentuated her features and enhanced her natural beauty. The combination of her dewy complexion, winged eyes, and the addition of the new tattoo created a look that was both glamorous and unique to her personal brand.
Deepika Padukone's ability to effortlessly embody Hollywood glamour while maintaining her individuality and personal brand is a testament to her fashion-forward mindset and versatility as an actress. Her beauty and style choices continue to captivate fans and leave a lasting impact on the fashion industry.
As fans and admirers, we cannot help but appreciate Deepika's beauty and the thoughtfulness she puts into her red carpet looks. From the stunning tattoo inspired by her beauty brand to the expert styling by Shaleena Nathani, Deepika's attention to detail shines through, solidifying her status as a true fashion and beauty icon.
Deepika Padukone's captivating look at the Oscars certainly left fans and onlookers in awe. The comments from fans, expressing their admiration and drawing comparisons to iconic fashion figures, speak volumes about the impact of her ensemble.
The comment "Now, that's how you dress to kill" showcases the fan's appreciation for Deepika's fashion choice and its ability to make a strong and memorable statement. Deepika's red carpet look exuded confidence, elegance, and a certain allure that truly made her stand out.
The comparison to Princess Diana and Audrey Hepburn is a testament to the timeless and classic quality of Deepika's look. Princess Diana and Audrey Hepburn are renowned style icons known for their grace, sophistication, and impeccable fashion sense. Being likened to them signifies the impact of Deepika's red carpet appearance and the level of admiration she commands.
The combination of elegance, grace, and the choice of a classic silhouette in Deepika's ensemble alludes to the iconic fashion sense of Princess Diana and Audrey Hepburn. It reflects her ability to channel their timeless and legendary style, while still adding her unique touch.
By drawing such comparisons, fans not only highlight the beauty and impact of Deepika's look but also acknowledge her ability to transcend trends and create fashion moments that resonate with the iconic aesthetics of fashion legends.
Deepika Padukone's red carpet look at the Oscars indeed captured the essence of sophistication and elegance, reminiscent of style icons like Princess Diana and Audrey Hepburn. The praise from fans for her stunning appearance only adds to the appreciation and recognition of her fashion choices and cements her status as a true fashion icon.
Deepika Padukone's departure from Mumbai to attend the 95th Academy Awards marks an exciting moment in her career. While she prepares to make her presence felt on the international stage, let's take a look at her recent and upcoming projects.
In January 2023, Deepika starred in the film "Pathaan" alongside Shah Rukh Khan and John Abraham. The spy thriller garnered great success at the box office, breaking several records and captivating audiences with its thrilling storyline.
Looking ahead, Deepika has some highly anticipated projects in the pipeline. She is set to star in "Fighter" alongside Hrithik Roshan, which promises to be an action-packed film that will showcase their dynamic chemistry and exceptional performances. The film has generated significant buzz among fans and the film industry.
Additionally, Deepika will also be seen in "Project K" alongside Prabhas and Amitabh Bachchan. This exciting project brings together a stellar cast and is eagerly anticipated by audiences who are eager to witness the magic created by this powerhouse trio.
Deepika Padukone's choice of projects reflects her commitment to diverse and challenging roles. From spy thrillers to action-packed films, she continues to push boundaries and impress audiences with her versatility as an actress.
As fans eagerly await Deepika's upcoming releases and her appearance at the Academy Awards, it is evident that she is at the top of her game and poised to deliver more remarkable performances in the future. Her contributions to the Indian film industry and her presence on the international stage further solidify her status as one of Bollywood's most accomplished and sought-after actresses.