Kiara Advani Mesmerizes in a Jaw-Dropping Black Cut-Out Power Dress
Kiara Advani has undeniably established herself as a connoisseur of black ensembles that never cease to captivate. Whether gracing a red carpet affair or embarking on a casual outing, Kiara's affinity for this timeless hue consistently leaves a lasting impression. Her ability to breathe new life into the traditional black dress with each appearance showcases her prowess in reimagining its allure and infusing it with her unique charm. Kiara effortlessly takes ownership of the black dress, transforming it into a canvas for her distinct style.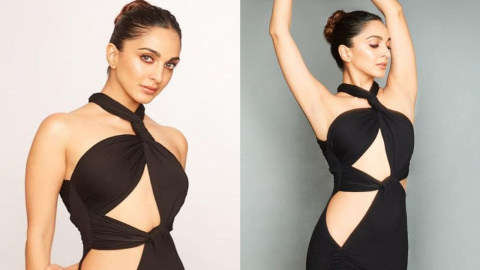 With every choice of black dress, Kiara Advani demonstrates her exceptional ability to rejuvenate this classic color. Her range of options spans the spectrum from refined elegance to daring edginess, highlighting her versatility and self-assuredness. Kiara's fashion evolution within the realm of black dresses underlines her capacity to adapt her style to various contexts, whether it's the red carpet or the streets, while always radiating confidence.
Kiara's fondness for black dresses extends beyond their aesthetics – it's about making a statement that's dramatic and unforgettable. Her fashion choices serve as a testimony to her impeccable taste and her knack for making a lasting impact. The versatility she brings to each black dress ensemble showcases her mastery in interpreting fashion trends and adapting them to her own brand of chic.
Kiara Advani, a perennial presence in the limelight, has yet again ignited conversations with her most recent fashion proclamation. Radiating elegance, she dons a mesmerizing black cut-out dress that captures attention from every angle as she confidently poses for the cameras. The ensemble not only accentuates her curves but also showcases her bold and adventurous spirit in the world of fashion. With her ongoing movie promotions and advertising appearances, Kiara's selection of attire consistently sparks excitement among her admirers. Now, let's delve into how she flawlessly executed this captivating look.
Kiara's choice of a black cut-out dress serves as a testament to her knack for choosing outfits that exude sophistication and allure. The strategic cut-outs in the dress accentuate her silhouette, adding an element of allure without compromising on elegance. The balance between revealing and tasteful makes this ensemble a standout choice, allowing Kiara to shine as she embraces her strong and adventurous side.
This bold yet refined fashion choice is a reflection of Kiara's evolving style sense and her willingness to experiment with designs that resonate with her personality. Her ability to curate outfits that not only make a fashion statement but also complement her aura is a true testament to her fashion acumen. Kiara's confidence and self-assuredness further elevate the ensemble, making it clear that she is a trendsetter who knows how to make an impact.
As Kiara continues to grace movie promotions and advertisements, her fashion choices remain in the spotlight, leaving her admirers eagerly anticipating each new ensemble. Her selection of the black cut-out dress demonstrates her ability to keep her audience captivated and intrigued by her style evolution. With her remarkable poise and style, Kiara Advani continues to be an inspiration for fashion enthusiasts, showcasing her ability to strike a balance between contemporary trends and timeless elegance.
Kiara Advani's recent appearance in a dress by The Attico stands as the epitome of her boldness and fashion-forward instincts. This black dress, adorned with alluring front, back, and side cut-outs, exemplifies Kiara's fearless approach to style. Crafted from a midweight slinky fabric, the dress drapes elegantly on her figure, embracing her curves while maintaining an air of sophistication. The dress's standout feature, a high side seam split, infuses an element of intrigue into the ensemble, further underscoring Kiara's ability to capture attention effortlessly.
The Attico's meticulous craftsmanship and attention to detail are apparent in every aspect of the dress, from its impeccable construction to its sultry design elements. Kiara's choice to don this ensemble reflects her confidence and willingness to embrace fashion that celebrates both elegance and sensuality. The dress encapsulates the perfect fusion of modernity and timeless allure, aligning seamlessly with Kiara's personal style ethos.
Kiara Advani's appearance in The Attico's dress serves as a reminder of her ever-evolving fashion journey, where she fearlessly embraces designs that make a statement. Her ability to embody elegance and sensuality simultaneously speaks volumes about her understanding of fashion's intricate nuances. By choosing ensembles that resonate with her persona, Kiara continues to set trends and inspire fashion enthusiasts to embrace their unique styles with confidence.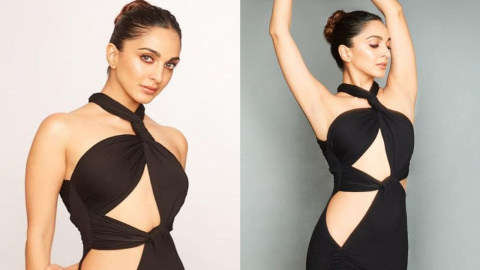 Kiara Advani's impeccable style in the stunning long dress is a testament to the brilliant work of her stylist, Lakshmi Lehr. With a keen eye for detail and a deep understanding of Kiara's aesthetic, Lehr has masterfully curated an ensemble that accentuates Kiara's beauty and elegance. The dress's design is flawlessly complemented by Lehr's touch, ensuring that every element of the outfit harmonizes seamlessly.
The addition of glittery gladiator heels adds a touch of glamour and finesse to the overall look. This footwear choice not only complements the dress's allure but also showcases Lehr's ability to curate outfits that are both stylish and cohesive. The choice of footwear further elevates Kiara's appearance, capturing the essence of her style evolution.
Nikita Menon's hairstyling prowess contributes significantly to the ensemble's overall impact. The braided high bun, skillfully executed by Menon, serves as a stunning focal point that draws attention to Kiara's radiant beauty. This hairstyling choice perfectly complements the dress's design, creating a harmonious balance that accentuates Kiara's features while maintaining the ensemble's sophistication.
Lekha Gupta's makeup artistry adds the finishing touch to Kiara's look. The sculpted cheekbones and straight brows created by Gupta enhance Kiara's innate beauty, elevating her glow and radiance. The makeup application beautifully harmonizes with the dress, underlining Lehr's and Menon's efforts and completing the overall vision for the ensemble.
The collaborative efforts of this dream squad have resulted in an ensemble that not only embodies Kiara Advani's charm but also elevates her fashion game to new heights. The strategic decision to forgo accessories showcases Lehr's expertise in ensuring that the dress's captivating features, including the elegant cut-outs and high-side seam slit, take center stage.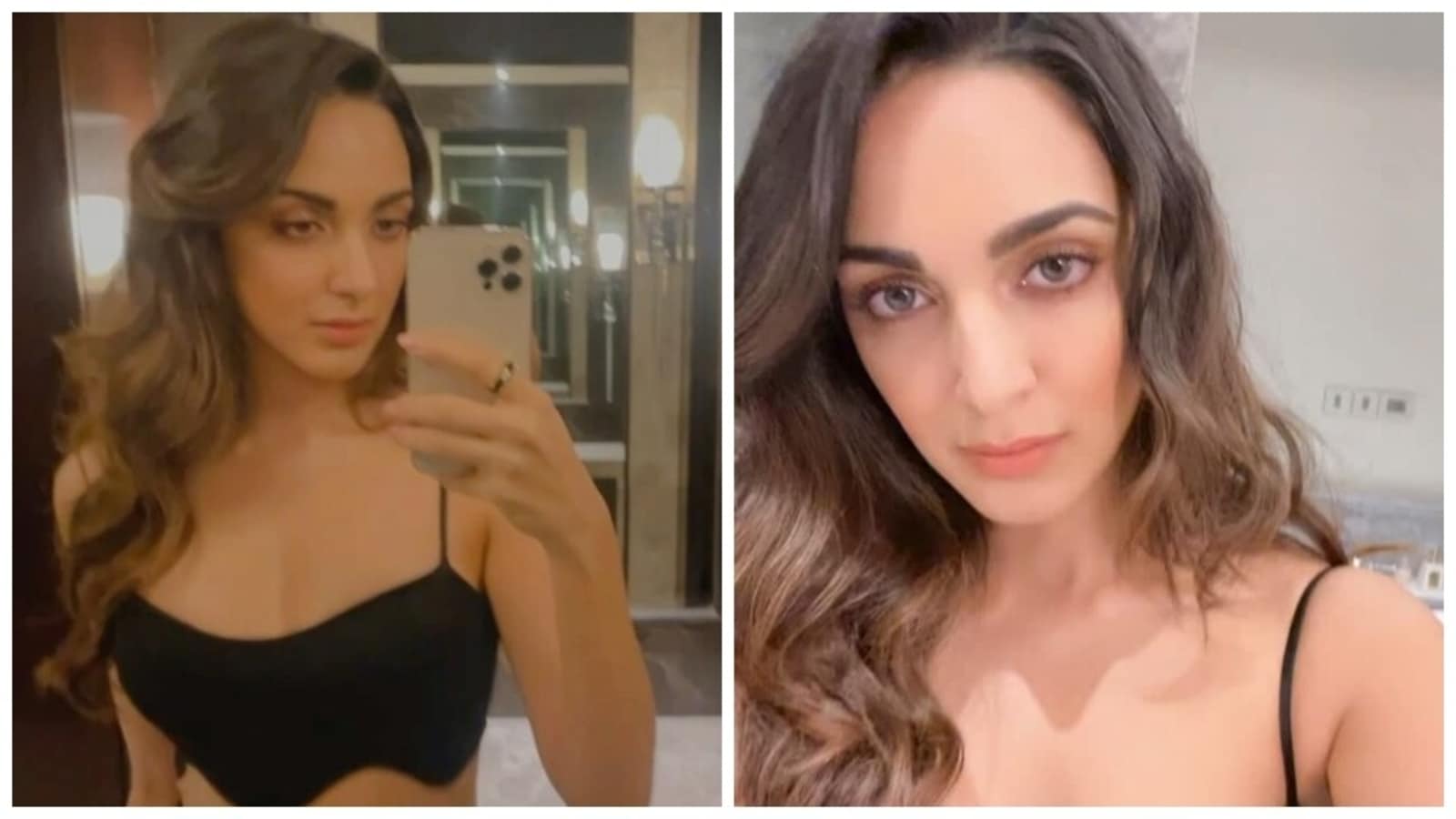 In conclusion, the synergy between Kiara Advani, Lakshmi Lehr, Nikita Menon, and Lekha Gupta has produced a captivating and enchanting look. This dream team's collaboration showcases Kiara's innate elegance while highlighting her stylistic evolution. As Kiara continues to push boundaries in the world of fashion, her collaboration with this talented group ensures that each appearance is nothing short of a fashion statement that resonates with her unique persona.