Kiara Advani Dominates in Corset-Inspired, Figure-Hugging Silhouettes: 6 Supremely Alluring Dresses to Ignite Your Style
In the realm of captivating and extravagant fashion, Kiara Advani emerges as a trendsetting diva whose penchant for corset-like, figure-hugging silhouettes has ensnared the fascination of fashion connoisseurs. Whether gracing red carpets, striking poses for photoshoots, or embarking on casual outings, the Shershaah actress has undergone a style transformation that now stands as a manifestation of unadulterated elegance and sensuality.
Kiara's fashion journey is a testament to her ability to command attention and set new standards in the world of style. Her affinity for corset-like ensembles, characterized by their form-fitting nature, not only highlights her confidence but also underscores her willingness to push boundaries and embrace bold choices. This signature style choice exudes an air of sophistication while exuberating a sense of empowerment—a combination that resonates deeply with modern women who appreciate the intersection of grace and strength.
Her appearances on red carpets, where the spotlight is unrelenting, showcase her adeptness at curating outfits that merge glamour with charisma. Whether adorned in elaborate gowns or tailored ensembles, Kiara's fashion evolution demonstrates a remarkable ability to capture the essence of the moment while staying true to her unique style identity. Each red carpet appearance becomes a canvas for her to weave a story of elegance and poise.
Even in her more relaxed outings, Kiara's style remains impeccable and attention-grabbing. Her ability to effortlessly transition from formal to casual attires demonstrates her versatility, showcasing that fashion isn't confined to specific occasions but is a continuous expression of one's individuality.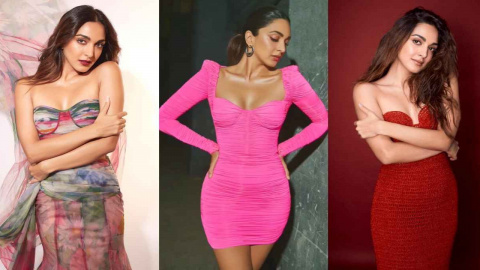 What added an extra layer of extravagance to her ensemble were the Christian Louboutin heels she paired with the dress. These extravagant heels not only elevated her stature but also added a touch of luxury to the overall look. The combination of the fitted dress and the lavish heels created a synergy that embodied both elegance and sensuality, echoing Kiara's style journey of embracing bold and empowering choices.
In this ensemble, Kiara's fashion narrative continued to evolve, proving her ability to harmoniously blend different elements to create a cohesive and impactful appearance. The Zimmermann floral-print midi-dress, with its contemporary silhouette and timeless floral motif, served as a canvas on which she projected her unique interpretation of style. The fitted silhouette, reminiscent of a corset, accentuated her form while celebrating her self-assured demeanor.
Once again, the actress of "Satyaprem Ki Katha" achieved a resounding victory in the realm of fashion as she proudly showcased a patterned flowery strapless dress that boasted a captivating fish-cut design and a figure-hugging silhouette. The creation, a brainchild of the esteemed designers Gauri and Nainika, served as a striking testament to her impeccable taste and offered a glimpse into her predilection for designs that elegantly emphasize her curves.
The strapless dress, adorned with intricate patterns and a floral motif, captured attention and admiration. Its fish-cut style not only added a touch of drama to the silhouette but also accentuated her figure with precision. The figure-hugging nature of the dress amplified the allure of her curves, resulting in an ensemble that effortlessly balanced sensuality with sophistication.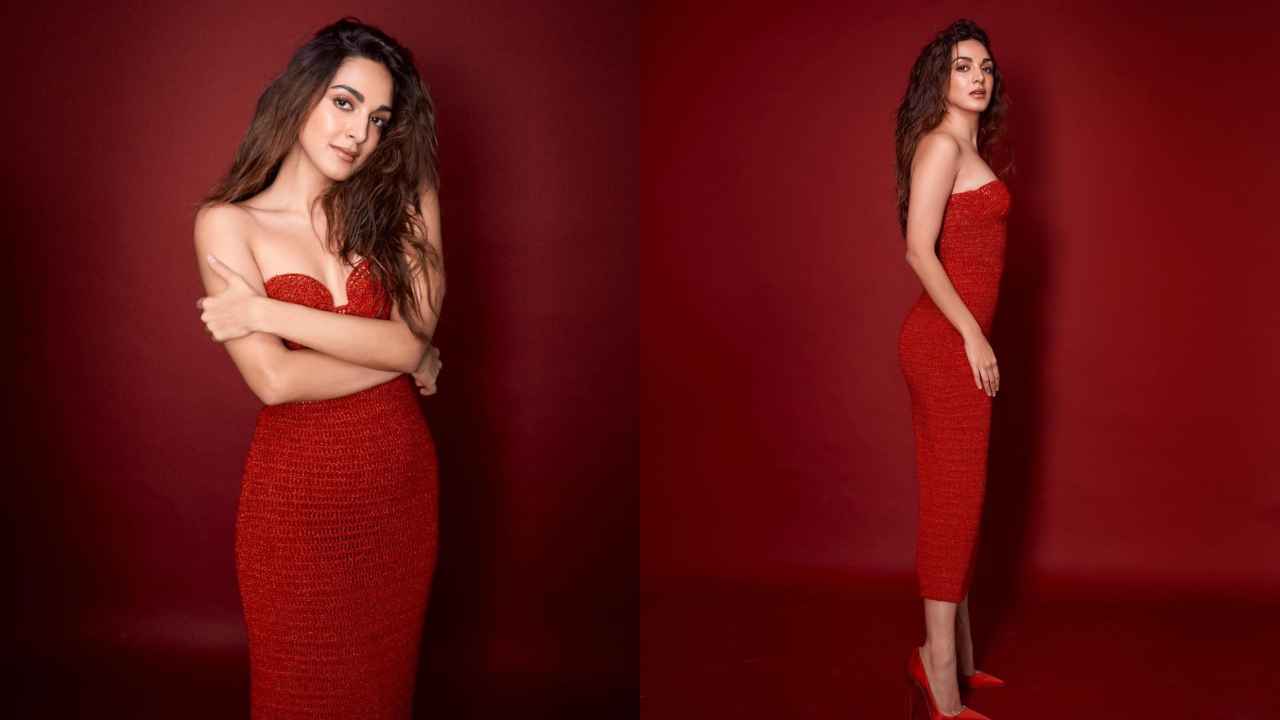 With this patterned flowery strapless dress, Kiara Advani once again displayed her ability to transform clothing into a means of self-expression. Her fashion triumphs continue to captivate audiences, demonstrating that every choice, from silhouette to pattern, contributes to an evolving narrative of style that uniquely mirrors her personality and preferences.
The red ensemble, with its fitted silhouette and crochet detailing, became a canvas that Kiara Advani artfully adorned. The strapless design not only showcased her shoulders but also drew attention to her figure, accentuating her curves with grace. The crochet embellishments added texture and depth to the ensemble, elevating its visual impact and lending a touch of artisanal charm.
Kiara Advani's presence in a black floor-length body-con dress from Celia Kritharioti's label was a true embodiment of sophistication. The dress, with its sheer fabric and corset-like fitting, created an aura of intrigue and elegance that left a lasting impression. This ensemble perfectly accentuated her curves while maintaining an air of mystery and refinement.
The choice of a black floor-length body-con dress signified Kiara's confidence and ability to command attention. The sheer fabric added a layer of sensuality, subtly revealing while leaving much to the imagination. This delicate balance between revealing and concealing gave the ensemble a captivating allure that resonated with modern aesthetics.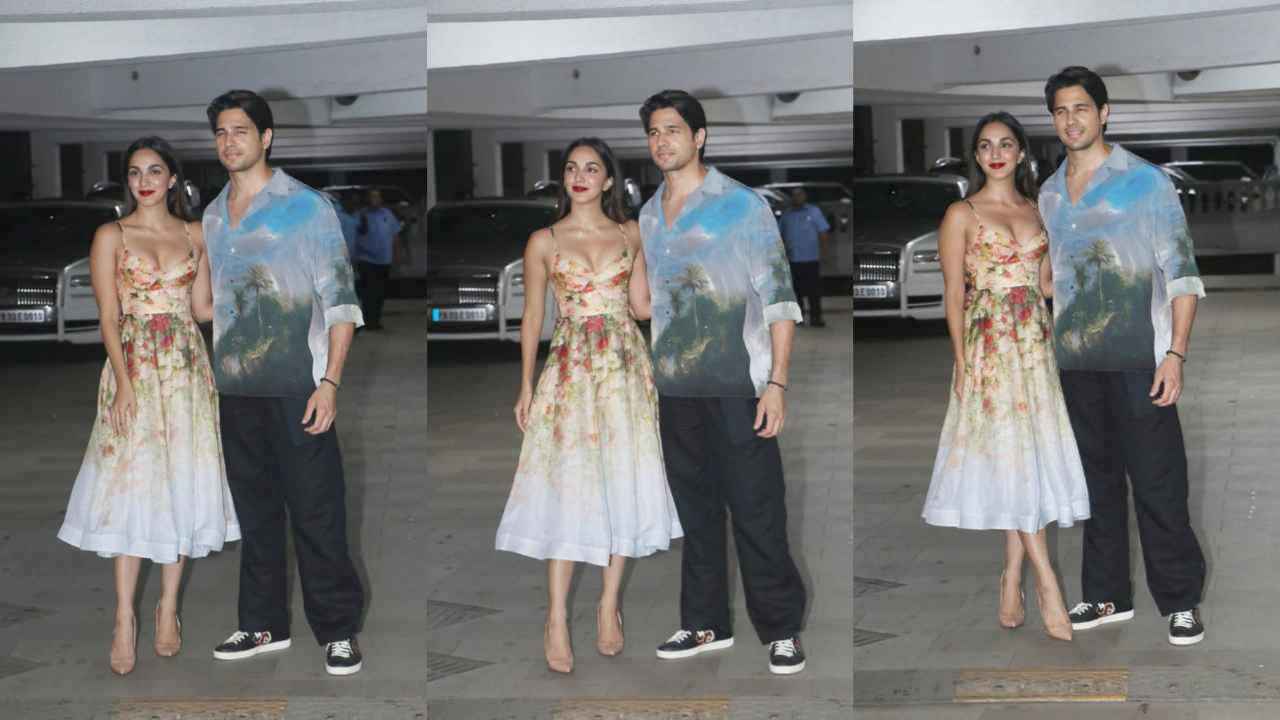 The corset-like fitting of the dress highlighted Kiara's silhouette, beautifully sculpting her form and underlining her curves with precision. The combination of the fitted silhouette and the sheer fabric created a harmonious synergy that merged modern sensibilities with timeless elegance, resulting in an ensemble that transcended eras and embraced the essence of contemporary glamour.
Celia Kritharioti's label, known for its craftsmanship and dedication to creating outfits that are both visually captivating and emotionally evocative, was a natural fit for Kiara's appearance. The black floor-length body-con dress served as a canvas on which she projected her personal style—a style that embodies empowerment, allure, and the celebration of the female form.
Kiara's choice to wear this ensemble resonates with a larger movement within the fashion industry—one that encourages self-love, body positivity, and the celebration of diversity. Her appearance serves as a reminder that style is an expression of personal identity, and that every individual has the power to redefine and reclaim what beauty means to them.
In her off-white strapless body-con dress, Kiara Advani becomes a source of inspiration for those who seek to confidently navigate the world of fashion while embracing their unique selves. Her fashion choices stand as a testament to the transformative power of clothing, reminding us that fashion is a platform through which one's inner beauty and confidence can radiate.
Kiara Advani's adoration for corset-like, figure-hugging silhouettes has undeniably solidified her position as a style icon worth keeping an eye on. Her innate skill to seamlessly merge sensuality with elegance in her outfit selections serves as a testament to her profound comprehension of fashion's intricate intricacies. Across these six scintillating dresses, Kiara consistently enchants us with her daring and pioneering preferences, acting as an inspiration to wholeheartedly embrace our individual styles with unwavering confidence.
Each choice she makes is a declaration of self-assuredness, where corset-like ensembles highlight her curves and figure-hugging silhouettes pay homage to her innate charm. Her outfits transcend mere garments; they are reflections of her personality and her ability to wield fashion as an extension of her identity. This distinctive approach positions her as a trailblazer in a fashion landscape that is continuously evolving.
Kiara's unique blend of sensuality and elegance strikes a chord with individuals who appreciate the harmonious union of self-expression and style. She exemplifies how to convey boldness and grace in tandem, demonstrating that the line between alluring and sophisticated can be navigated with confidence and poise.
Her influence extends beyond the realm of clothes; she serves as a beacon for embracing one's individuality, inspiring us to confidently embrace our distinct preferences and fashion choices. Kiara Advani's presence in the fashion world is a reminder that fashion is not confined by rules, but rather an ongoing journey of exploration and self-empowerment.
As she continues to grace the world with her bold and trendsetting selections, Kiara fuels the spirit of embracing uniqueness and celebrating personal style. Her journey is an ode to authenticity, urging us all to step boldly into the realm of fashion with confidence and flair.