Alia Bhatt exudes 'Rani' vibes in budget friendly velvet-flared sleeved kurta set apt for your roka ceremony
Alia Bhatt and Ranbir Kapoor made a striking appearance at the opening ceremony of the 141st International Olympic Committee session on October 15. While both looked their stylish best, it was Alia Bhatt's impeccable fashion choice that truly caught the attention of onlookers.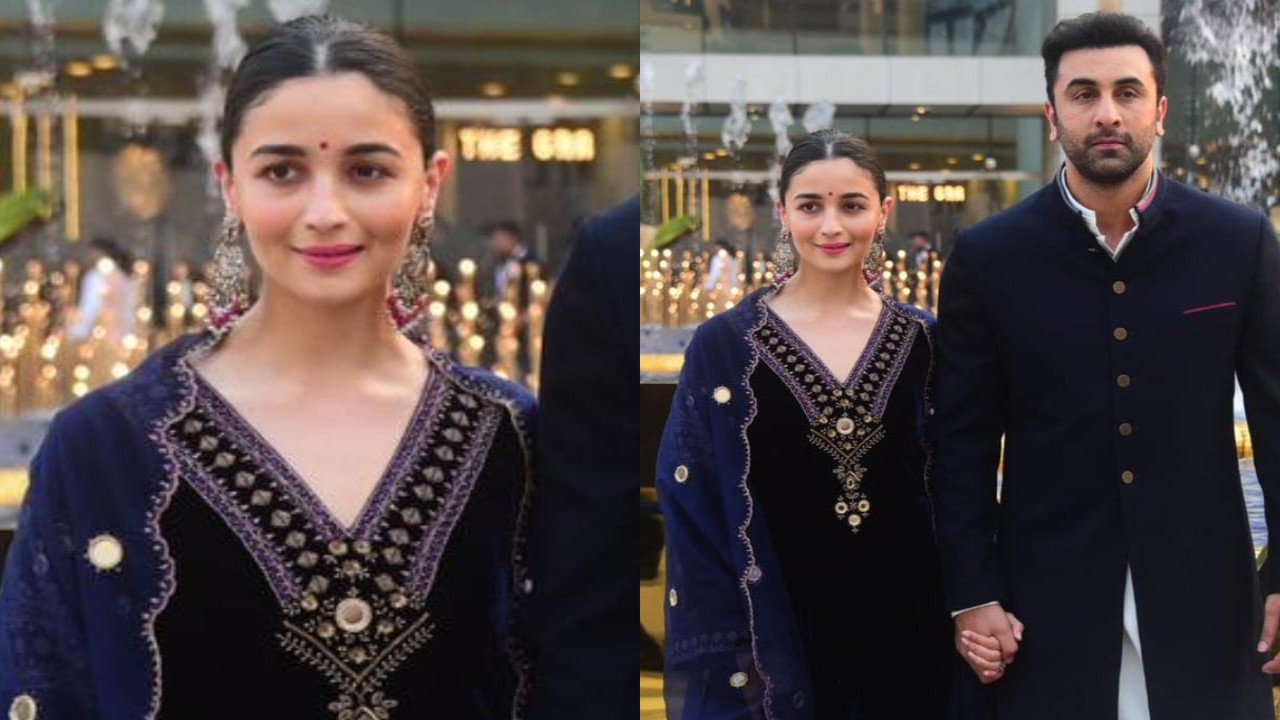 Alia opted for a velvet kurta set, a creation by Sureena Chowdhri. This outfit was a combination that exuded both opulence and timeless charm, highlighting her discerning taste in fashion. Velvet, known for its rich and luxurious texture, added an element of opulence to her look, making it perfect for a special event like the IOC session opening ceremony.
Sureena Chowdhri's design showcased her talent for creating ensembles that blend traditional and contemporary elements with finesse. The kurta set not only radiated sophistication but also emphasized Alia's knack for choosing outfits that reflect her personal style. Her choice of this outfit at a prestigious event reinforced her status as a style icon in the industry, demonstrating her ability to make a statement on any occasion with her fashion choices.
Alia Bhatt's fashion-forward outfit consisted of an asymmetrical silk velvet kurta that featured a plunging neckline and contemporary handwork. The unique silhouette of this kurta set it apart and made it a standout choice for the event. Its asymmetry added an element of modernity, showcasing the fusion of traditional and contemporary design elements.
However, what truly caught the attention of fashion enthusiasts and onlookers were the flared sleeves of the kurta, which were adorned with exquisite zardozi threadwork, mirror embellishments, sitara detailing, and cutdana work. These intricate and opulent details added a touch of grandeur and magnificence to the ensemble, making it a statement piece that exuded luxury and elegance. Alia's personal favorite, the detailing on the flared sleeves, was a testament to her appreciation for the fine craftsmanship and her ability to select pieces that combine aesthetics and craftsmanship to create a unique and visually stunning fashion statement.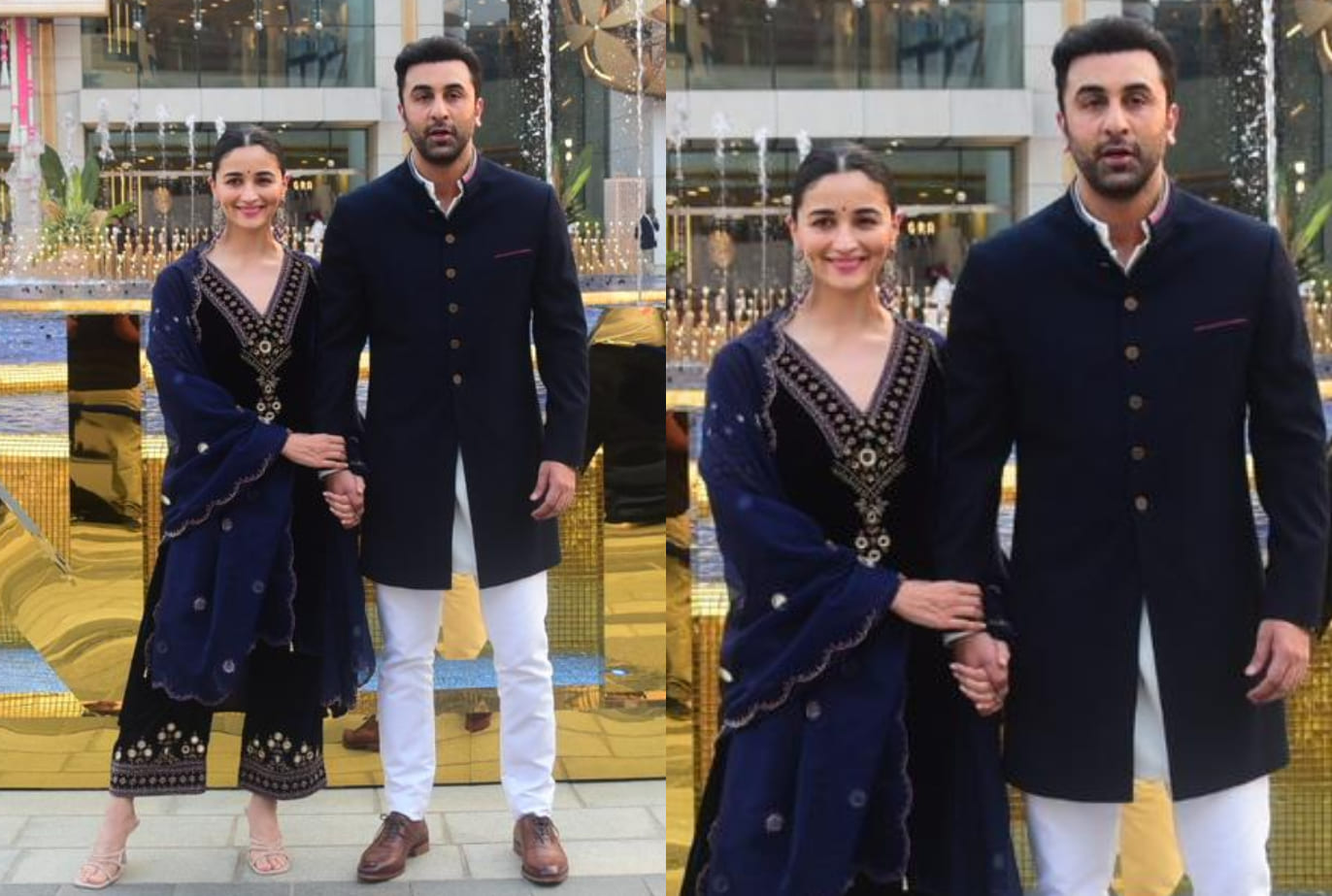 The combination of a contemporary silhouette with traditional handwork made this kurta set a true masterpiece, reflecting Alia Bhatt's exceptional fashion sense and her ability to make bold and elegant fashion choices. The outfit was not just clothing; it was a work of art that showcased the creativity and craftsmanship of Sureena Chowdhri.
Alia Bhatt indeed had her 'Rani' moment in a royal blue velvet suit, which she elegantly paired with a scalloped dupatta. Her choice of this outfit showcased her penchant for classic silhouettes that never fail to make heads turn. Alia has a knack for selecting ensembles that exude timeless elegance, and this royal blue velvet suit was yet another instance of her fashion expertise.
The velvet suit exuded an air of regal sophistication, and the scalloped dupatta added a touch of charm and uniqueness to the ensemble. Alia's ability to consistently make timeless fashion choices is a testament to her style sensibilities, and she once again proved her fashion acumen with this outfit. Her preference for classic silhouettes not only complements her beauty but also serves as an inspiration for those who appreciate the enduring appeal of traditional fashion.
Alia Bhatt's impeccable fashion choice was complemented by her selection of vintage jewelry, which added an element of timeless elegance to her overall look. These classic accessories harmonized with her outfit and highlighted her commitment to blending modern and traditional aesthetics.
In terms of beauty, Alia chose a minimalistic approach, with tinted cheeks, glossy lip color, and a small bindi. This understated yet effective makeup emphasized her natural beauty and added a subtle traditional touch that resonated with her outfit.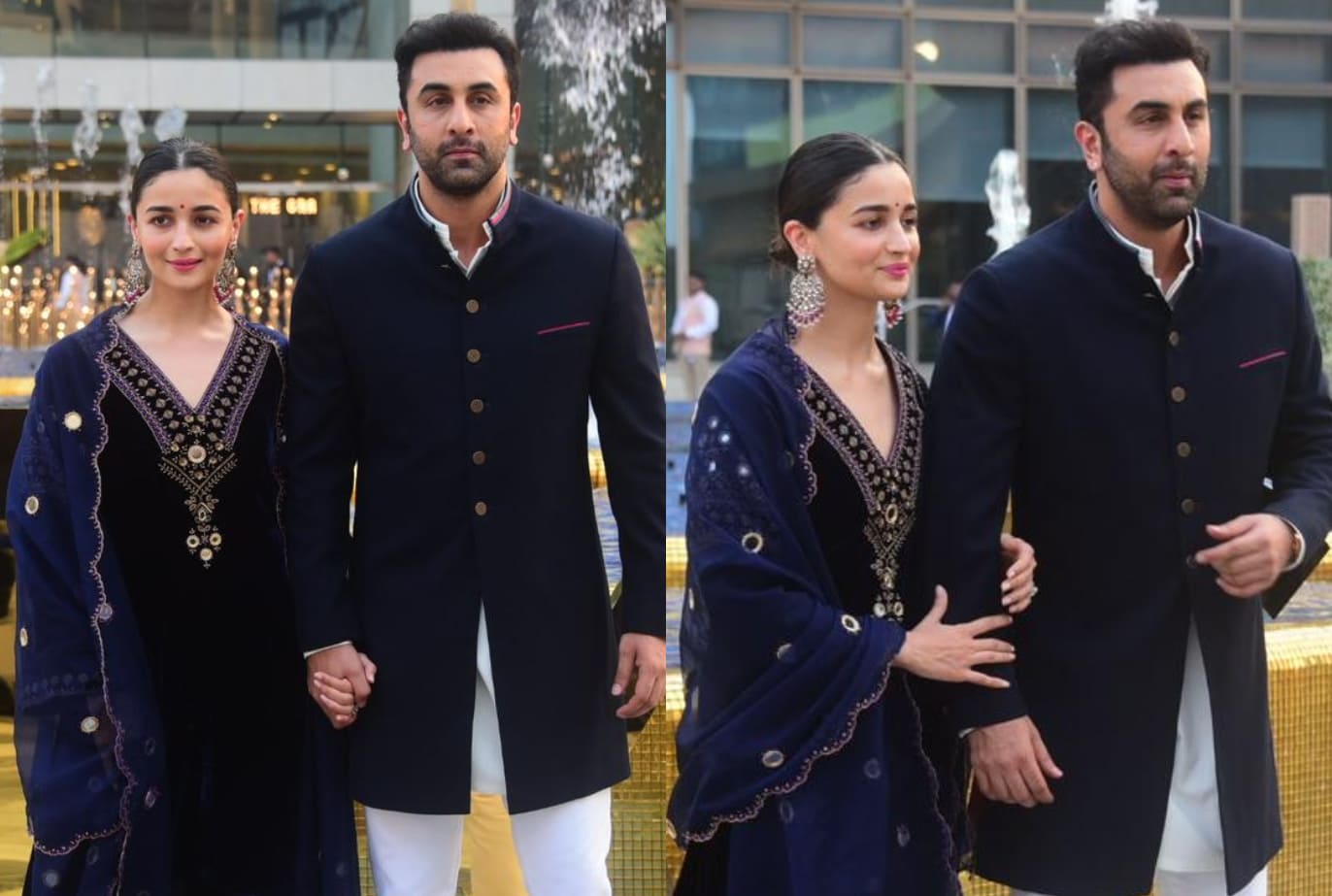 For her hair, Alia opted for a sleek center-parted style that was tied in a bun. This clean and sophisticated hairdo perfectly complemented the traditional elements of her outfit while maintaining a modern and chic appearance. Alia's attention to detail, whether in her choice of jewelry, makeup, or hairstyle, underscored her ability to craft a well-rounded and harmonious look that showcased her exceptional fashion sense.
In Alia Bhatt's fashion ensemble, it's the intricate detailing of the outfit that truly steals the spotlight. The elaborate craftsmanship and handwork on her attire are the heroes of the look. Alia masterfully pulled off this ensemble with utmost grace and confidence, showcasing her ability to carry herself with elegance and poise.
The outfit she wore captured the essence of regal elegance, with the rich velvet fabric, stunning zardozi work, and mirror embellishments. Alia's fashion choices continue to set her apart as a style icon who understands how to balance modernity with traditional aesthetics, making her a source of inspiration for those who appreciate the beauty of well-crafted and intricate detailing in fashion.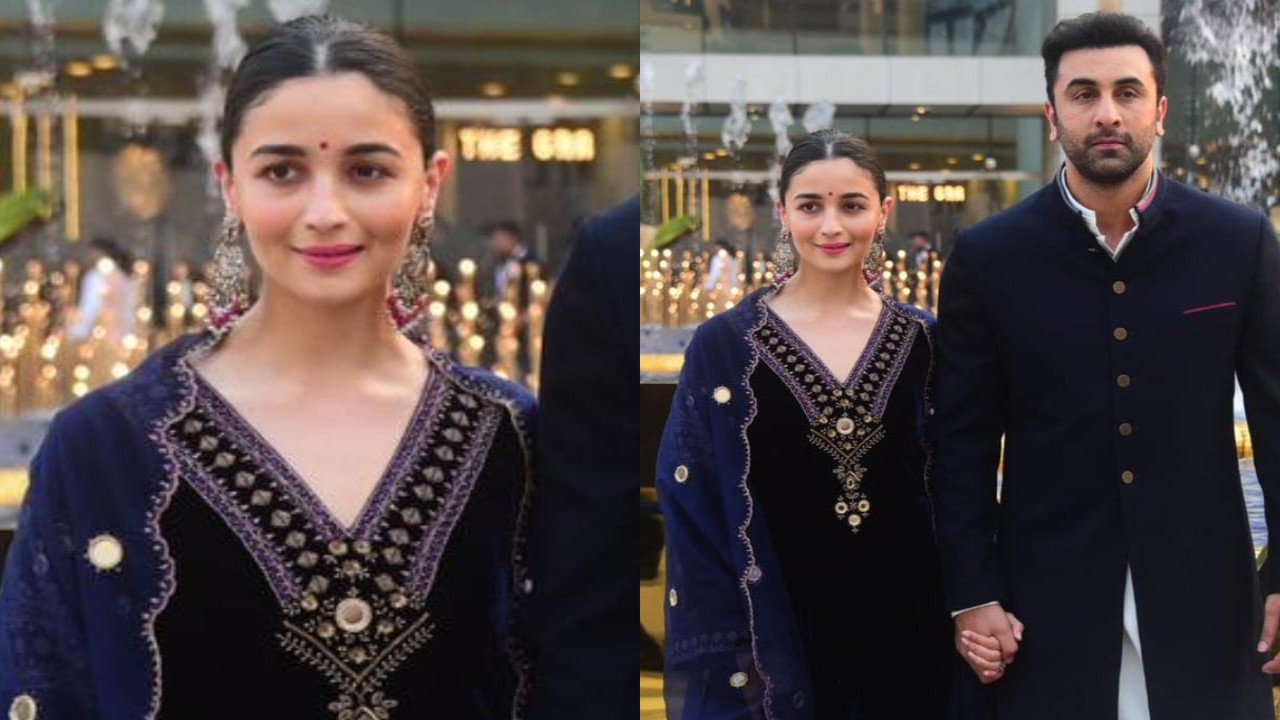 Overall, Alia Bhatt's ensemble was a masterpiece that highlighted the fusion of opulence, style, and craftsmanship, and she effortlessly embodied the regal elegance it exuded. Her ability to make a fashion statement with such grace and confidence is a testament to her fashion prowess and her status as a style icon in the industry.