TV
Top 5 Indian TV Serials
Indian daily soaps are the masala one wants in their life. It is a mega-fun thing that one can watch in one leisure time. Many Indian saases and bahu's watch because a whole population feels like there own one big family. These daily soaps bring the "mohalle wali aunties" together and the saas-bahu duo in action.
The bond between the family, neighborhood, and relatives is empowered. All they do is gossip about it and predict the upcoming scenarios, what will happen next, Anupama will take her revenge, Imlie gets into the house, win everyone's hearts, and much more. TV serials in India feel like a festival, a never-ending and upcoming up with new themes.
The Top 5 Indian Tv serials are:
1. Anupamaa: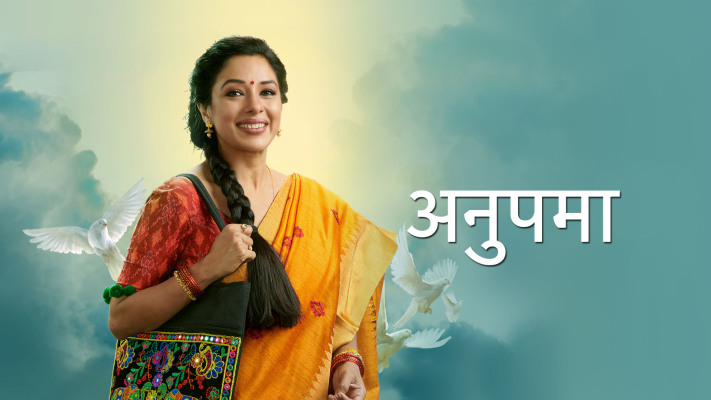 It is a story about a Gujarati homemaker, Anupamaa, a devoted housewife, mother, and daughter-in-law. Who bid with her ambitions and goals to raise her family feels dejected when she fails to get any credit for her sacrifices and trials. She then decides to live on her terms. 
The main cast, the central role Anupamaa role is played by Rupali Ganguly, Vanraj Shah. Sudhanshu Pandey played her husband role, her husband's second wife, Kavya Shah, played by Madalsa Sharma. The show is so hit because the story is about a middle-class family, and everyone connects to it.
The lead character Anupamaa reminds people of their mothers. The setup looks very real, and the story is basically of every Indian household (apart from the affair). It is the remake of the Bengali show "Shrimp."
2. Ghum hai kisikey Pyaar Mein:
Virat, a young police officer, marries a woman to honor the promise he made to her dying father. But when his former lover re-enters his life as his brother's wife, he finds his heart pulled in both directions.
The cast of this serial comprises Neil Bhatt as ACP Virat Chavan, his wife Sai Joshi as Ayesha Singh, and his ex-lover Patralekha as Aishwarya Sharma. It is winning everyone's heart with its unique story and fantastic star cast. It is too a remake of the Bengali series "Kusum Dola."  
3. Imlie:
The story revolves around a girl from a small village, marries a journalist forcefully by her villagers. They were together in the house, and a woman with a man like this would marry her. So they get married, but Aditya has already married Malini, so this new story begins news challenges for them as Imlie comes to Aditya's house as a maid.
Then he falls in love with Imlie and leaves Malini, her seven years lover. The Imlie comes to the city for completing her studies. Malini and Imlie's fathers are the same as Imilie's mother had an affair with Malini's father, and he never came back to the village.
As a result, Malini's mother Anu doesn't like Image and brings out many challenges, but Malini wants to give Image its equal share of what Emlie's mother doesn't get because of her mother. The main cast is the Sumbul Touqeer as Imlie, Gashmeer Mahajani as Aditya Kumar Tripathi, Mayuri Deshmukh as Prof. Malini Chaturvedi, Jyoti Gauba as Anu Chaturvedi.
4. Yeh hai Chahatein:
Preesha raises her sister's child as her own after her sister's death. Saransh, the kid, loves the Rockstar Rudraksha. When Rudraksha came to know that Saransh is his brother's child, he falsely marries Preesha for his custody and teaches Preesha a lesson for his brother's death.
Later they fall in love with each other and fight with problems together. Sargun Kaur Luthra as Preesha, Abrar Qazi as Rudraksha Khurana, Aishwarya Sakhuja as Ahanna Khurana- Rudraksha's Bhabhi, Vidhaan Sharma as Saransh.
5. Taarak Mehta Ka Ooltah Chasma:
It is the story of a society. The daily problems of an ordinary person are shown in a funny, unique way and make viewers laugh at their silly errands. The characters are shown to live like a family. All of them are good friends, the children are friendly, and everyone craves friendship like them.
Everyone is respected and loved. But the story doesn't end there. The society is sprinkled with fun, frolic, and a heartwarming experience. TMKOC is not a show janaab. It's a feeling for us. We all had grown up seeing this and loved it so much. 
 Edited by Urvashi Gupta