Are you feeling bored? Confused about what to binge? We have the best option of comedy web series that will entertain you and tickle your funny bones. No matter how your mood is, these series would cheer you the best. Also, the best part is comedy is that it is never out of trend. The most challenging thing is to make people laugh, and for that, many TV series have tried to make some to impress the audience and make them laugh.
Here are the top 10 Hindi comedy web series that would make you laugh.                                                     
Tripling:
The viral fever created an Indian web series known as tripling. The series was developed by Sameer Saxena and written by Summet Vyas and Akarsh Khurana. Vyas is the series star in the lead role, Amol Parashar and Maanvi Gagroo, along with Nidhi Bisht, Kunal Roy Kapur, Shernaz Patel, and Kumud Mishra. The story is about three siblings who started an uproarious journey together to retrieve themselves and witness their relation. The eldest sibling Chandan (Vyas), got a recent divorce in season 1. Following him comes Chanchal, who is married into a royal family and fakes of being pregnant. Then come to the youngest brother Chitvan whos a DJ. The story is about their reunion through a road trip.
Panchayat:
The viral fever created this Hindi- language comedy-drama web television series, "panchayat," for amazon prime video. This series has been directed by Deepak Kumar Mishra, scripted by Chandan Kumar. The series features Raghubir Yadav, Jitendra Kumar, Biswapati Sarkar, Neena Gupta, and Chandan Roy. The web series chronologies the life of an engineering graduate who becomes a panchayat secretary in a village Phulera of Uttar Pradesh because of a lack of better job options. Clarifying the Common admission test (CAT) is the only way he can get out of all this.
Chacha Vidhayak Hain Humare:
It is an Indian comedy streaming television series. The production house of this web series is OML production and was created by Zakir khan. Staring Zakir khan, Zakir Hussain, and Alka Amin. This web series is available on amazon prime, premiered on 18 May 2018. The second season of this web series is released on 26 March 2021. The web series revolves around Ronny khan, who announces that his uncle is an MLA and could solve every problem. Still, the best part comes when everything Ronny has told comes out is an act with no MLA relative in reality, and this lie keeps dragging him into many challenging circumstances.
Comicstan:
It is an Indian stand-up comedy competition television series. That is available on amazon video and created by only much louder. The series brings up seven comedians to the big name in stand-up comedy. It is the most-watched show on amazon video India. Two seasons of comics have been released, the winner of the first season was Nishant Suri and the winner of the second season was Akash Gupta and Samay Raina.
College Romance:
It is the most-watched web series available on various OTT platforms. The web series is about a group of college people. Who come together and face all the problems of their age. The series is about friendship, fun, and romance during college life. You can recall the golden days of your college or imagine them by watching these series. The web series revolves around three friends: Naira, Trippy, Karan, and their lovers Bagga, Deepika, and Raveena. The web series would tickle your funny bone and make you would watch it again and again.
Hostel Daze:
It is a Hindi language comedy-drama streaming television series. Saurabh Khanna and Abhishek Yadav have created this web series. Hotel daze is directed by Raghav Subbu and stars Adarsh Gaurav, Shubham guar, Luv, Ahsaas channa, and Nikhil Vijay in lead roles. The series revolves around four hostel friends in their first year who are fresher and become roommates. After watching this web series, you will remember your hostel days and all the beautiful days of your college.
Baked: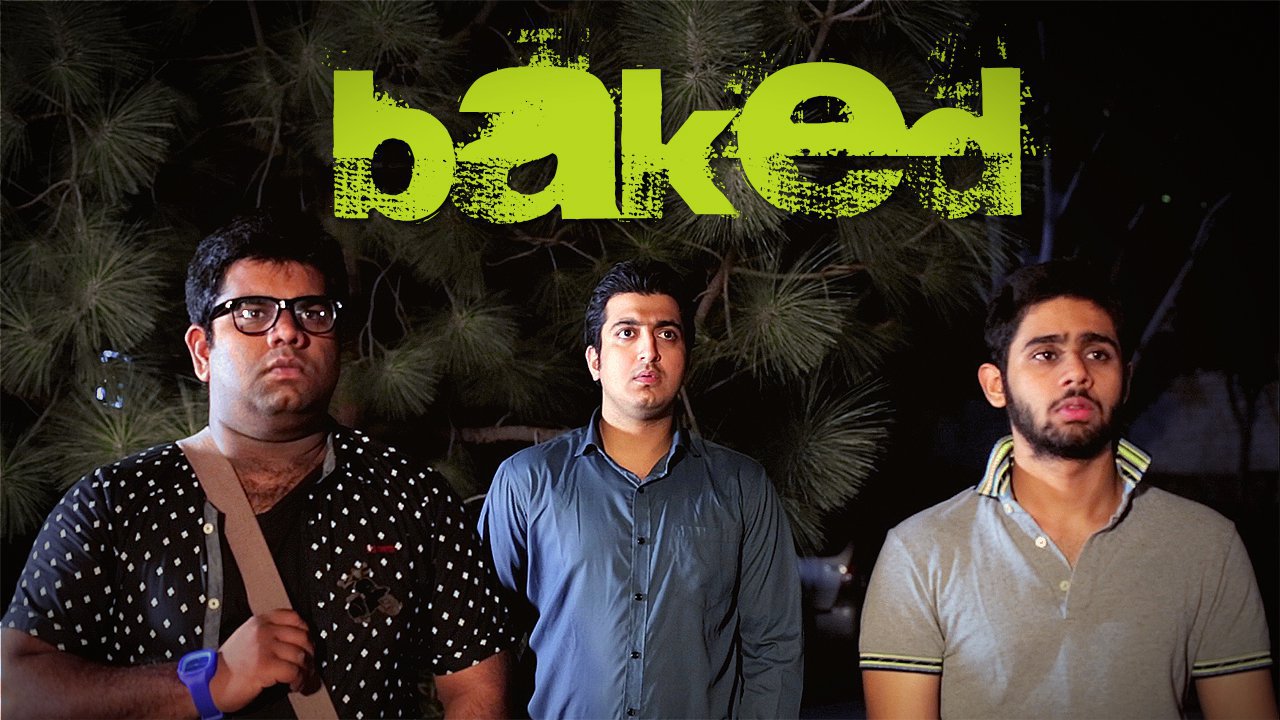 It is an Indian comedy web series, which pechkas pictures and ScoopWhoop Talkies have created. The web series is about three university flatmates who start a midnight food delivery service. The series is produced and written by Vishwajoy Mukherjee and Akash Mehta. The cast of the web series Pranay Manchanda, Shantanu Anam, Manik Papneja, and Kriti Vij. The series shows how the three boys brainstorm business ideas to rope money.
Humorously Yours:
The cast of humorously yours includes Vipul Goyal, Rasika Dugal, and Abhishek Banerjee. And cameos from several comedians, including Tanmay Bhat, Kanan Gill, and Kenny Sebastian. Have you ever wondered about a comedian's life? Does he laugh in real life the same way? This web series is all about the life of a comedian that reveals the tribulations and trials of a StandUp comic face; The series involves the real drama behind the comedy.
Gullak:
It is an Indian web series created by Shreyansh Pandey. It chronicles the life of a Mishra family and their sons Aman Mishra and Annu Mishra. The lead role includes Geetanjali Kulkarni, Jameel Khan, Vaibhav Raj Gupta, and Harsh Mayar Sunita Rajwar stars as their neighbor. The series is a collection of relatable tales of the Mishra family that revolves around a small-town life and is full of humor, wit, and love.
Inmates:
Inmates is an Indian web series, That has been created by Raghav raj Kakkar, Kashyap Kapoor, and Shreyansh Pandey. The cast involves Raghav Kakkar, Ashish Verma, Akanksha Thakur. It is one of the great pieces of work by TVF. It would be justified to call it a desi version of friends. It revolves around little drama like Foogas pet cockroach getting lost, Richa questioning about her sexuality that leads to an awkward confrontation with her long-distance boyfriend. If you are a big fan of FRIENDS, you must watch this webs series and roll with laughter.
Edited by Prakriti Arora