Alia Bhatt nails athleisure wear with white tee, black joggers, sneakers, and Gucci sunglasses
Bollywood's beloved couple, Alia Bhatt and Ranbir Kapoor, recently returned to Mumbai after a brief trip, captivating the attention of onlookers. The duo, who share the screen in the film "Brahmāstra: Part One – Shiva," was spotted at the Mumbai airport, where they took a moment to smile and pose for the paparazzi. They also graciously interacted with their adoring fans, making their airport appearance memorable.
What caught everyone's eye was their choice of athleisure wear, making a strong case for comfort and style. Alia Bhatt, known for her impeccable fashion sense, showcased an exceptional black and white ensemble that epitomized the perfect blend of comfort and fashion. The outfit was a testament to athleisure's growing popularity, offering a trendy yet comfortable look for a day of travel.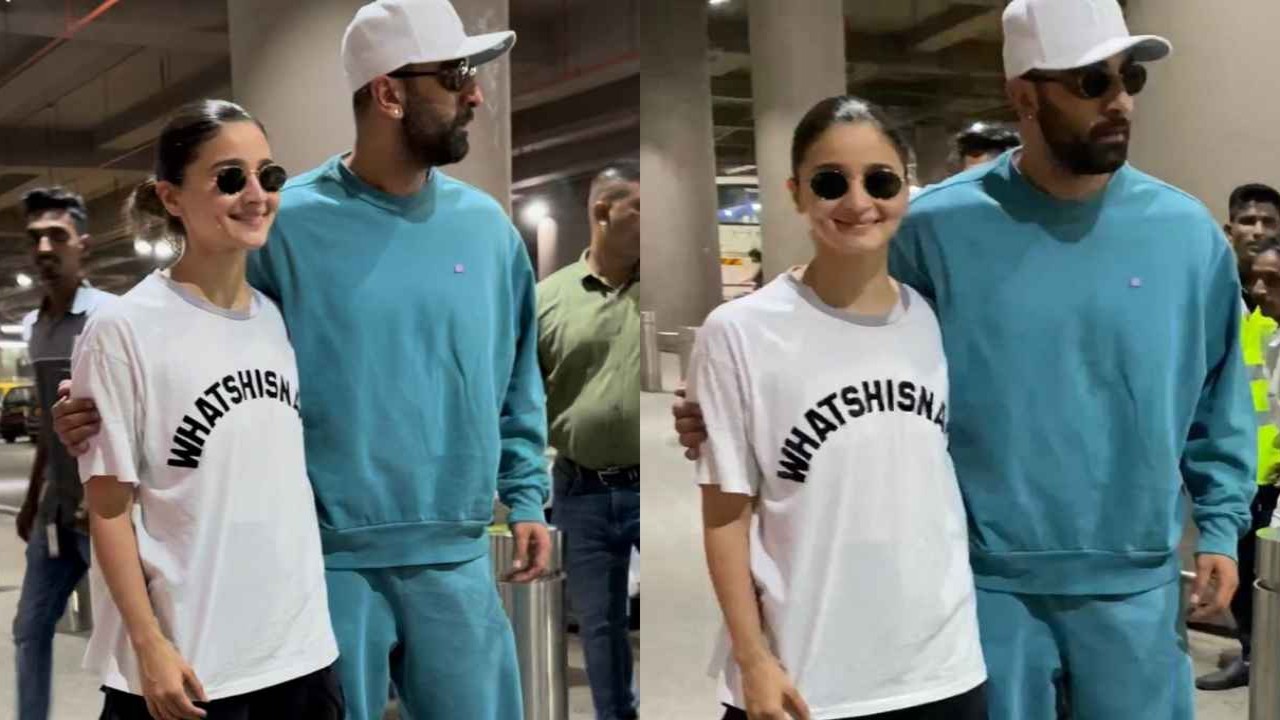 Alia's choice of athleisure highlighted her ability to effortlessly carry off any style with grace. The blend of black and white not only looked chic but was also seriously fashionable, emphasizing the modern trend of comfortable yet stylish airport attire. Ranbir Kapoor, equally fashionable, surely added to the power couple's stylish airport statement, showcasing how athleisure can be both trendy and practical for a celebrity on the move.
Alia Bhatt, the actress from "Rocky Aur Rani Ki Prem Kahani," made a stylish entrance at the airport in a striking black and white monochrome outfit with an athletic edge. Her outfit prominently featured the "Whatshisname" tee from Bode, a white short-sleeved tee with a high, circular neckline. This unique piece drew inspiration from T-shirts that were popular in the 1940s, blending vintage charm with contemporary style.
Alia's choice of this Bode tee showcased her ability to infuse nostalgia into her modern-day fashion. The combination of black and white, along with the athletic-inspired design, created a visually striking ensemble that was both fashionable and comfortable, perfect for airport travel.
This airport look highlighted the growing popularity of athleisure wear, where comfort meets style seamlessly. Alia's fashion-forward choices continue to inspire her fans and reaffirm her status as a trendsetter in the world of Bollywood fashion. Her ability to pull off such diverse styles with ease is a testament to her versatile fashion sensibilities.
The "Whatshisname" tee from Bode that Alia Bhatt wore is a special piece, and its attention to detail is evident in the reproduction of the OG slogan and font. The lettering has been applied through the interesting process of flocking, which creates a velvety texture on the tee, giving it a unique and tactile quality.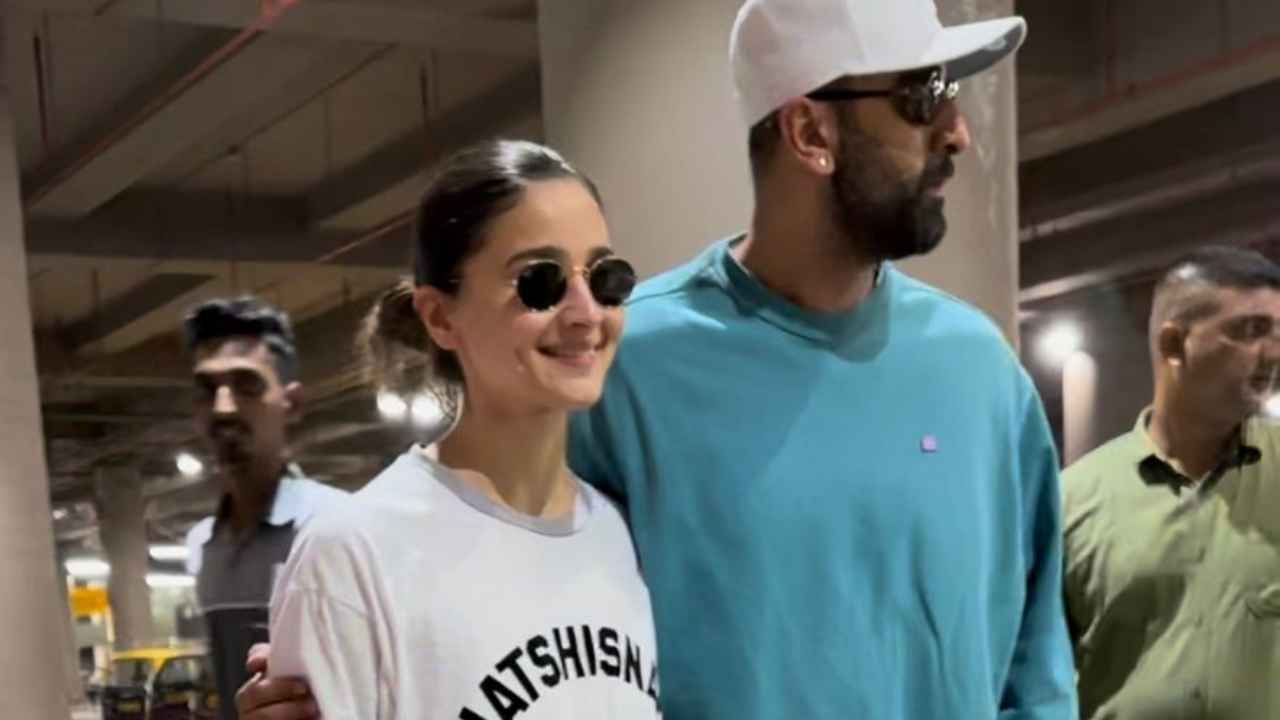 While this comfortable tee stands out in terms of design and craftsmanship, it's worth noting that it comes with a relatively high price tag, approximately costing Rs. 17,432. Fashion enthusiasts often invest in unique and high-quality pieces like this as a statement of personal style and appreciation for fine craftsmanship.
Alia Bhatt's choice to pair this tee with oversized black wide-legged floor-length joggers added a contemporary and sporty touch to her overall look. The combination of vintage-inspired athleisure and modern fashion elements showcases her ability to curate distinctive and stylish ensembles that grab attention and set trends.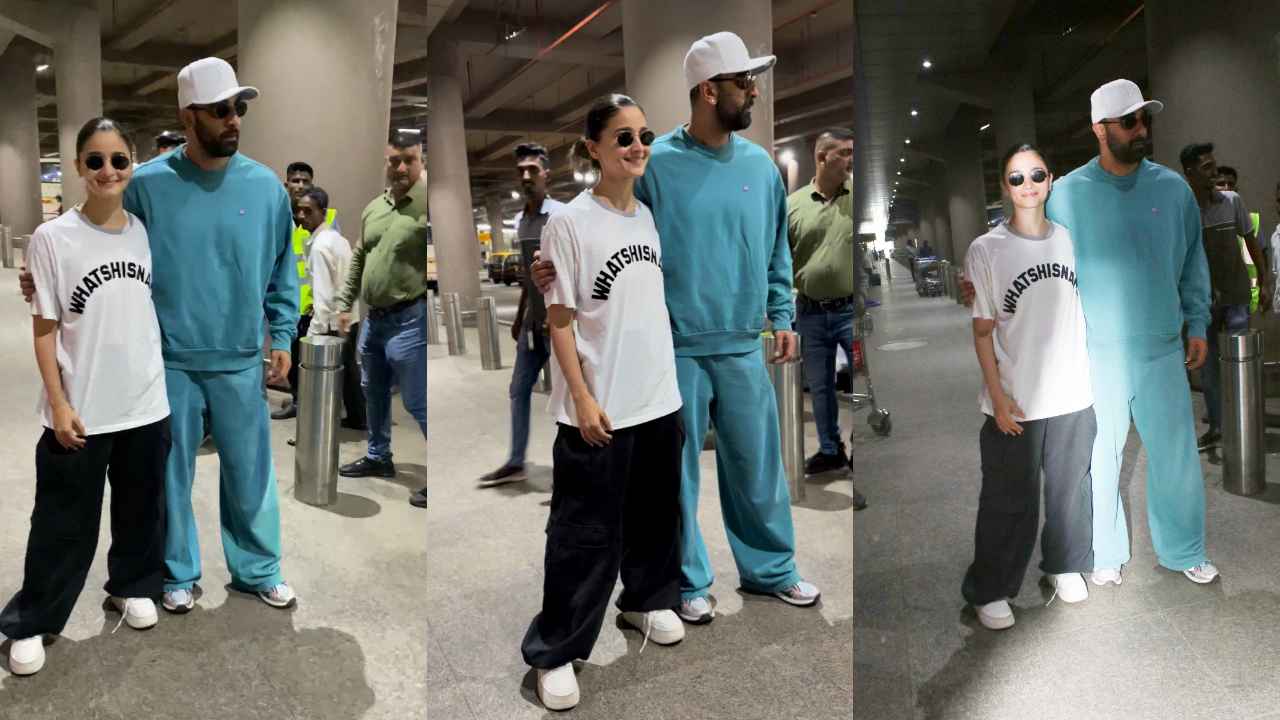 Alia Bhatt, the "RRR" actress, expertly completed her stylish outfit with the addition of carefully selected accessories. Her choice of footwear was the Puma Women's White Mayze Stack Luxe Wns Trainers, which come with a price tag of Rs. 9,999. These trainers not only added a sporty and chic element to her look but also provided comfort for her travels.
In terms of eyewear, Alia opted for the black Gucci GG1034S 002 sunglasses. These dark-tinted shades are known for their exquisite design and exceptional quality. While they come at a higher price point of approximately Rs. 35,420, their luxurious style and superior craftsmanship make them a valuable addition to her ensemble. These sunglasses not only protect the eyes from the sun but also serve as a stylish statement piece.
Alia Bhatt's minimalistic approach to accessorizing allowed her outfit to shine while still adding a touch of sophistication and glamour to her airport look. Her attention to detail and choice of high-quality accessories reinforce her reputation as a fashion icon with an impeccable sense of style and taste.
Alia Bhatt's attention to detail in completing her airport look was truly commendable. Her choice to tie her hair up into a messy but tight bun not only added to her athletic aesthetic but also provided practicality for travel.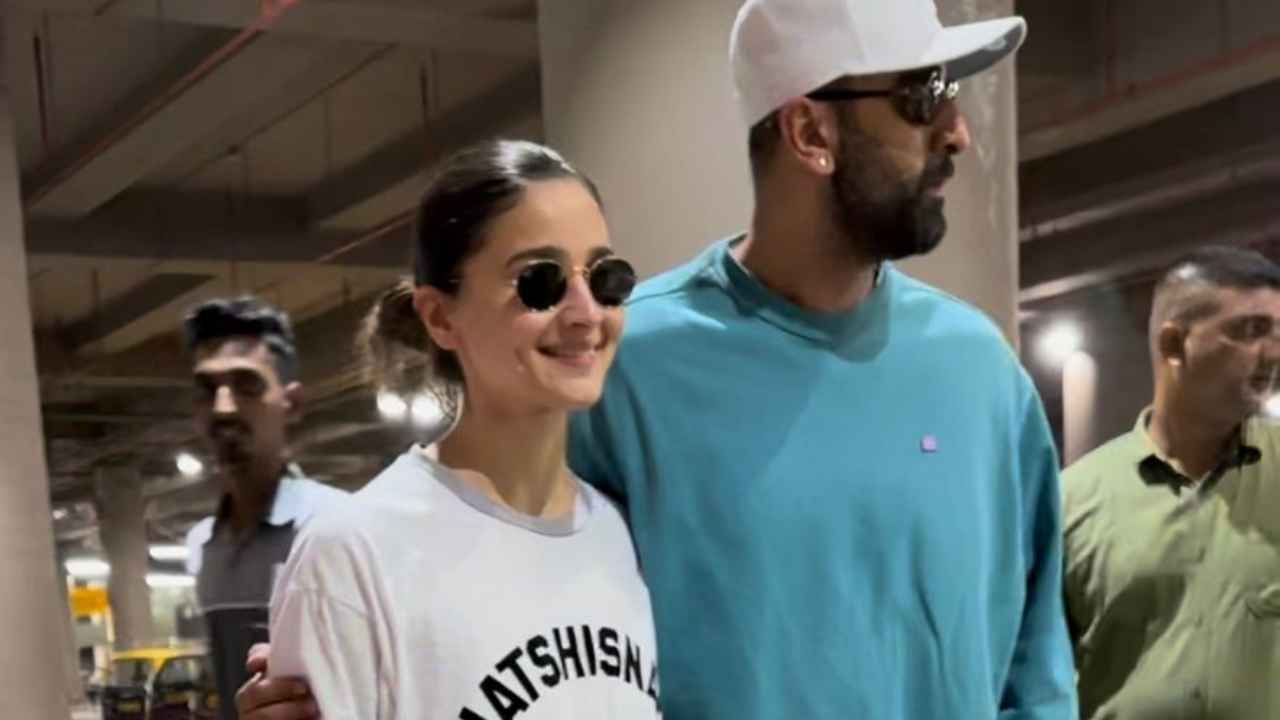 What's even more impressive is Alia's bold decision to flaunt her natural beauty with a no-makeup look. The "Darlings" actress opted for a minimalist approach, wearing just simple lip gloss to enhance her overall appearance. This choice allowed her to radiate a fresh and effortless beauty that perfectly complemented her athleisure outfit.
Alia's hairstyle and makeup choices exemplify her confidence and her ability to adapt her look to suit the occasion. Her decision to keep it simple and natural further emphasizes her style as a blend of comfort, fashion, and understated elegance. It's a reminder that sometimes, less is more, and embracing one's natural beauty can be a powerful fashion statement in itself