If you have trouble finding Bollywood medical-based movies, then don't worry. You are at the right place. Ghawyy has brought you Top 10 Medical Movies In India. 
Paa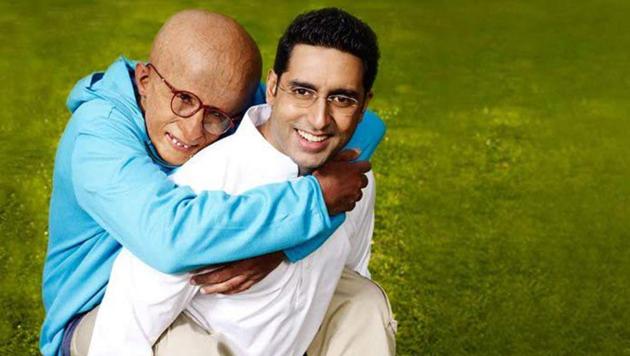 It is an exciting and emotional movie. In this movie, you can see that Amitabh Bachchan is playing the son of Abhishek Bachchan that is opposite to real life. Auro (Amitabh Bachchan) is a 13-year-old boy suffering from a rare genetic disorder, which causes rapid ageing. He is a very cheerful boy. Mentally he is 13 years, but physically he is like fifty years old. It's because of Progenies syndrome. He used to live with his Mother (Vishay Balkan), who is a gynaecologist. Auro's father, Amol Arte (Abhishek Bachchan), is an ideal politician and Amol Arte wants to show that "politics" is not a bad word. Its genre is comedy.
Directed by: R. Balki
Cast: Amitabh Bachchan as Auro Arte (Amol and Vidya's son)
         Abhishek Bachchan as Amol Arte (Auro's father)
         Vidya Balan as Dr. Vidya Arte (Auro's mother)
IMDb rating: 7.2/10
Rotten Tomatoes: 50%
Google users like to watch it: 84%
My Name is Khan
A story is all about a man proving himself that he is not a terrorist and wrongly accused. Rizwan Khan is from Borivali, Mumbai. He suffers from Asperger's syndrome, which causes difficulties in social interactions and communication for a person. Rizwan Khan marries a woman from San Francisco who is a Hindu single mother, Mandira. Out of the blue, Rizwan Khan was imprisoned by Los Angeles International authorities because of misunderstanding his disability as suspicious behaviour. He was detained because he was accused of 9/11 terrorist. With his arrest, he meets Radha, a therapist, who helps him improve his cause of pain and situation. Rizwan then starts his struggle to meet the US president to clear his name. The genre is Drama.
Directed by:  Karan Johar
Cast:  Shah Rukh Khan as Rizwan Khan
          Kajol as Mandira Khan
          Jimmy Shergill as Zakir Khan
IMDb rating: 8/10
Rotten Tomatoes: 85%
Google users like to watch it: 94%
Ghajini
This is a story of a man suffering from Amnesia (a disease that causes short-term memory loss). A friendly, rich, and wealthy businessman Sanjay Singhaniya falls in love with a new rising actress, Kalpana Shetty. His whole life was destroyed by Ghajini, the villain of the movie. Ghajini killed his lover and tried to kill him too, which damaged his brain and caused short-term memory loss. This incident makes Sanjay live an insane, solidarity life. He used to write notes, click pictures, and sketch on his body(like tattoos) so that he won't forget anything, and he used to collect shreds of evidence to avenges Ghajini. In this avenge, Sunita, a medical student, enters the movie. Sunita reads Sanjay's diaries to solve Sanjay's life and helps him find Ghajini Dharmatma, a pretentious benevolent man. With the genre of action, mystery.
Directed by:  A. R. Murugadoss
Cast: Aamir Khan as Sanjay Singhania
         Asin as Kalpana Shetty
         Jiah Khan as Sunit
         Pradeep Rawat as Ghajini Dharmatma
 IMDb rating: 7.3/10
Rotten Tomatoes: 50%
Google users like to watch it: 93%
Black
This is a story of a girl who is mute and deaf and how she lives. She is the daughter of an Anglo-Indian family, Paul and his wife, Catherine. Paul and his wife protected their daughter and never let her see the real world, making Michelle violent. Michelle also has a younger sister Sarah. As a solution, McNally's (Anglo-Indian family) hires a teacher, Debraj Sahai. And Debraj did an excellent job with Michelle. She even goes to school like an average child. As the year passes by, it is time for Debraj Sahai to say goodbye because of his health issues. Michelle and Debraj shares a strong bond without knowing how it will affect the future relationship. After 40 years, when Michelle was not succeeding in gradation of Arts, Debraj and Michelle meets again.
Directed by: Sanjay Leela Bhansali
Cast:  Amitabh Bachchan as Debraj Sahai
          Rani Mukerji as Michelle McNally
          Shernaz Patel as Catherine "Kathy" McNally
          Dhritiman Chatterjee as Paul McNally
          Nandana Sen as Sarah McNally
IMDb rating: 8.2/10
Rotten Tomatoes: 67%
Google users like to watch it: 91%
Ek doctor ki Maut
This movie's story revolves around Dr Roy. After years of non-stop research, Dr Dipankar Roy finds a vaccine for Leprosy (Hansen's disease). This news spread over the country through television, out of the blue, a junior doctor gets face on an international level. But because of professional jealously, the secretary of health rebukes him for spreading this news. Dr Ramananda and Dr Arijit Sen requested a lecture, which was a pretentious act to humiliate him. Dr Roy also gets a mild heart attack, refused to go to the hospital. His wife always stands by his side. The letter from American Foundation also stopped. Dr Roy had to transfer to the village. After this, the most devastating moment comes that 2 American Doctors got credit for that vaccine and broke Dr Roy's confidence. With genre of Biography and Drama.
Directed by: Tapan Sinha
Cast: Pankaj Kapur as Dr. Dipankar Roy
        Shabana Azmi as Seema
        Anil Chatterjee as Dr. Kundu
        Irrfan as Amulya
IMDb rating: 8.3/10
Google users like to watch it: 94%
Guzaarish
The movie revolves around a magician who struggles with paralysis. Ethan Mascarenhas is nurses by Mrs Sofia D'Souza. For a long time, she devoted her life to Ethan. She was a victim of domestic violence. With the support of servants, Ethan becomes a Radio Jockey. After some years passes his organ is deteriorating, he is close to his death. He doesn't want to be on hospitalized machine life, so he files a petition (a guzaarish) to the court that announced him legally die. This petition shocks his fans and especially Sofia. With the genre of Drama and Romance.
Directed By: Sanjay Leela Bhansali
Cast: Hrithik Roshan as Ethan Mascarenhas
         Aishwarya Rai Bachchan as Sofia D'Souza
         Shernaz Patel as Devyani Dutta
        Aditya Roy Kapur as Omar Siddiqui
IMDb rating: 7.5/10
Rotten Tomatoes: 67%
Google users like to watch it: 82%
Munna Bhai MBBS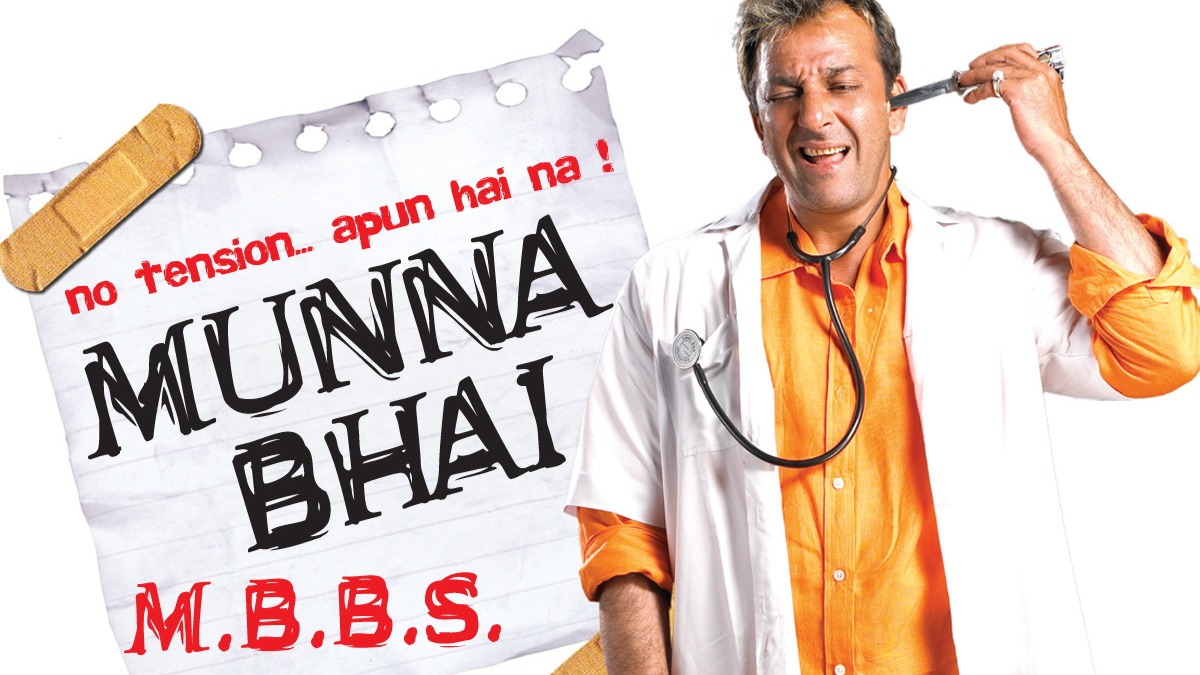 A story about how a gangster (Bhai) becomes a doctor, marries a doctor's daughter and even treated a patient successfully with planted documents. Munna Bhai's parents want to see their son being a doctor, and decided to come to Mumbai to see their son's clinic. Munna Bhai quickly changes a room to the clinic and admits some fake patients for treatment who were beaten by themselves only. Munna's parents arranged his marriage with a Doctor's daughter. On the day of engagement, that girl's father revealed Munna's true identity to his parents. His parents felt embarrassed and returns to the village. Munna decided that he would take admission in college and get MBBS but with falsified documents. This movie's genre is comedy.
Directed by: Rajkumar Hirani
Cast: Sanjay Dutt as Murli Prasad 'Munna Bhai' 
        Gracy Singh as Dr. Suman 'Chinki' Asthana
        Arshad Warsi as Sarkeshwar 'Circuit' Sharma, Munna's sidekick
IMDb rating: 8.1/10
Rotten Tomatoes: 94%
Google users like to watch it: 92%
Dr. Kotnis Ki Amar Kahani
It's a story in which a doctor falls in love with a girl in China. During an attack on Japan on China, Dr Dwarkanath Kotnis travelled to China, provide medicals treatment to national troops, fever. He started hitting on (liking) a Chinese girl. This movie has a genre of biography, battle.
Directed By: V. Shantaram        
Cast: Rajaram Vankudre Shantaram  as Dwarkanath Kotnis
         Jayashree Kamulkar as Ching Lan
IMDb rating: 6.8/10
Google users like to watch it: 84%
Taare Zameen Par
It is a movie in which a young boy struggles with a disease called Dyslexia. Due to this, it gets difficult for Ishaan to cooperate with this fast-moving world. Ishaan's parents sends him to boarding school because he was not good at his studies. Aamir Khan played the role of Ishaan's teacher, understands him, and help Ishaan to improve in his studies. This movie's genre is Drama and Family.
Directed by: Aamir Khan
Cast: Dishevel Safary as Ishaan
         Aamir Khan as Ram Shankar Nikumbh
 IMDb rating: 8.4/10
Rotten Tomatoes: 91%
Google users like to watch it: 96%
Dear Zindagi
Kaira finds her life as depressing as she thinks that nothing is going right in her life, she meets a Dr Jehangir who helps her think differently about life and changes her perspective about living. She came across to know that happiness is about reaching out for comfort in life's imperfections. This film genre is romance.
Directed by: Gauri Shinde
Cast: Alia Bhatt as Kaira
         Shah Rukh Khan as Dr. Jehangir "Jug" Khan
IMDb rating: 7.5/10
Rotten Tomatoes: 69%
 Google users like to watch it: 81%
Edited by Urvashi Gupta