Bollywood is a great big industry known for its dance performances and songs the more. As dance is the language of the soul, and when one cannot feel every move while giving a dance performance, then it is not worth it. Many Bollywood celebrities have always won people's hearts through their elegant and classic dance moves, including a lot of actors and actresses. From Madhuri Dixit to Hrithik Roshan, counting out the best Bollywood dancers is a tedious and challenging task as most celebrities are undoubtedly brilliant at dancing. Many such of them have shown their excellent skills in the dancing talent.
Here is the list of the top 15 best dancers in the Bollywood industry who nail their performances every time they perform.
1. Madhuri Dixit- 
The queen of dancing in India and the Bollywood industry is the most gorgeous—Madhuri Dixit. Saroj Khan's one of the favourites. Madhuri never let her down and her audience. Whenever the word mention "Dance", the first thing that strikes the mind of people is Madhuri Dixit. The elegance in her movements and the expressions on her face are worth praising and commendable. The smile on her face while dancing is the thing that took her performance to the next level. A pretty lady is always ready to steal the hearts of her fans, and this started with her viral song, "Ek do teen".
2. Aishwarya Rai Bachchan- 
Another beautiful woman of Bollywood cinema, Aishwarya Rai. She also did many of her dance performances with the help of Saroj Khan, and there's no doubt that she did it very well and made her proud. The sharp body movement is something that adds to the charm in her dance. She is also an expert on the classical Indian form of dance. The actress cannot be challenged for her dancing skills and her most elegant moves. Some of the best performances she has given are the "Dola Re", "Dhoom Machale", "Ramta Jogi", and many more.
3. Hrithik Roshan- 
The best dancer in the Hindi cinema is Hrithik Roshan. The first time he showcased his dancing skills in the movie "Kaho Na Pyaar Hai", he's been an inspiration for every rising dancer to date. There is no doubt that he's one of the finest dancers of all. There is no style, or there is no move that Hrithik Roshan can't do or perform. He literally can do any form or any dance. The man who has never let us down with his acting skills has a different fan base for his dancing skills. Hrithik has made his remark and a remarkable image when it comes to his great dance performances.
4. Tiger Shroff- 
Tiger Shroff is another talented dancer in the Bollywood industry. He is often compared to Hrithik Roshan in terms of their similar dancing styles. The actor dances so well, he also performs his stunts independently. His body and dance moves have us swooning over him. Tiger debuted the film was "Heropanti", and he blew up audience's mind with his outstanding performance in acting and dancing. The actor often showed off his chiseled body and impeccable dancing skills as he grooved to a modified version of his dad's popular flute theme in "Whistle Baja".
5. Katrina Kaif-
Katrina Kaif is the most stunning actress and the B-town diva who shocks her audience and fans with all of her gorgeous dance moves and performances. From "Sheila Ki Jawani", "Chikni Chameli", "Kamli Kamli" to "Kala Chashma" from "Baar Baar Dekho" and "Ithe aa" from "Bharat", she has conquered all the hearts of her audience, and this British beauty sure has a thing for beats. Her moves are very edgy and contemporary and looks gorgeous while dancing. Katrina is well known for her elegant and graceful moves when it comes to dance.
6. Govinda- 
Govinda is a very famous Indian film actor, comedian and politician, and a very great dancer of his time. Govinda never lacks behind to take the love from his fans by giving his best performances. He has another level of charm on his face, and his smile makes his style of dancing. It can indeed be seen on his face how much he enjoys his dance while performing. Many people tried to copy his style of dancing, but nobody could do the justice. "Akhiyo se goli mare", "Sona Kitna Sona Hai", or "Kisi Disco Mein Jaaye", are some of his famous performances of his time.
7. Salman Khan- 
"Anybody can dance" Salman Khan sets a perfect example for this phrase. He is not the ideal dancer, but his moves are like magic, like every fan of him loves it. The kind of innocence he has in his dance sets another level of fire in his performance. Simple steps like holding a belt and moving it up and down or pulling the collar up and immediately these steps gets trending. He exudes joy and energy that touches our hearts, making him today's most famous Bollywood star. Salman accepts that he has given his best when he does randomness. No doubt he is absolutely a "Trendsetter".
8. Shahid Kapoor- 
Student of one of the best choreographer in the country Shiamak Davar. Shahid's first silver screen appearance was in "Dil Toh Pagal Hai" as a background dancer. The audience praised him from his first debut film, "Ishq Vishk" that shahid is a talented dancer. His unforgettable performances like "Chance Pe Dance", "Nagada", and many others have fully conquered audience's hearts. Shahid is an accomplished dancer. After all the hard work, he finally got to perform live for award shows, and was well appreciated by everyone. He also did moonwalk many times to tribute the legend of the dance Michael Jackson by doing it perfectly.
9. Ranveer Singh- 
People's favourite Bajirao is not just а fabulous actor but a great dancer too. From his debut in the movie "Band Baja Baraat," everybody got a hung of his famous step of "Aivayi Aivayi". The energy level in this guy is just phenomenal the way he took his efforts and energy to another level is just something that not everyone can do. He is one of the best actors right now in the Bollywood industry. This all-rounder actor gives his best expressions on-screen and also best dance performances as well. His dancing power is also now seen in his commercials.
10. Prabhu Deva- 
Prabhu Deva is one of the best-known choreographer, director, producer, actor and dancer in India. He is also known as Michael Jackson of India. Prabhu has worked in the Tamil, Telugu and Hindi film industries. The dance guru has won billions of hearts with his dance moves in popular songs from early 90s. Starting from the "Que Sera Sera" from the film "Pukar", "Muqabala", "Urvasi Urvasi" and the more recent song sequences in the movies like Wanted, ABCD, ABCD 2. Prabhu Deva has also done a few Bollywood films. He trained and choreographed a lot of Bollywood actors in the industry. Besides western, he also masters the Indian classical dance forms. Prabhu Deva is genuinely a remarkable dancer in the industry.
11. Ranbir Kapoor- 
The superstar of the nation— Ranbir Kapoor has created a charm with his acting skills and looks and his killer dance moves. His expressions are on point, and he is a very energetic actor and dancer. He never loses a point by giving a power-pack performance. It could be seen in some of his best dance performances, like "Yeh Jawaani Hai Deewani", he also presented a heartwarming performance in "Saawariya". Ranbir has copied his uncle Shammi Kapoor, many times and showcased how well he can pick up "The legendary Actor" dance moves. The actor also recreated his father late Rishi Kapoor's magic in "Bachna Ae Haseeno". He is a charming guy who never loses to steal the heart of his fans.
12. Varun Dhawan- 
Varun Dhawan's debut film "Student of the year" makes a very popular Bollywood hit. The actor received much appreciation and got fame from it. It's not easy to enter the industry, but Varun Dhawan proved that he is worth it all. He has a charm on his face, and he's considered to be a fantastic dancer. He proved himself by giving some of his best performances in "Disco Deewane", "Main Tera Hero", "Saturday Saturday". The actor is all in one complete package  deal as he is undoubtedly a great actor. His dancing in ABCD 2 did not only surprise us but also left us mesmerized.
13. Alia Bhatt-
Alia Bhatt is known to be a charming girl or, say, the actress in the Bollywood industry who not only created hype with her acting skills and her cute looks but also with her perfect dancing moves. She had impressed her audiences from her film "Kalank" released with the song "Ghar more Pardesiya", the actress gave out her best performance to date. Alia flaunted some classical moves in front of Madhuri Dixit in the song and perfectly nailed it all. The girl has always conquered hearts with her incredible acting, and now her vast fan base follows her for her dancing moves and skills.
14. Deepika Padukone- 
Deepika Padukone is the actress known to be a complete package deal. It means she has almost all the qualities to be a perfect actress in the Bollywood industry. She is tall, beautiful, and graceful. She acts so well, and dances even more perfectly. Her incredible performance in "Mastani" won all her fans hearts all over again. She has grown her talent from acting to being one of the best female dancers in the whole industry. The actress knows several styles of dancing, including Indian, classical and western. Her fans love her a lot, and she is the most cherished actress. Deepika has also given lovely performances in "Cocktail", "Ram Leela: Goliyon Ki Raasleela", and "Yeh Jawaani Hai Deewani".
15. Shraddha Kapoor- 
Starting from her debut film, she got the limelight amongst her audience as they got to know what a fantastic dancer she is. Shraddha is appreciated by everyone and many times for her dancing skills. She may not be a classical dancer like other various heroines, but based on how she dances to the beats of "Naachu Mai Aaj Chham Chham", her entire performance in ABCD 2 made a very significant remark on the audience. She is currently one of the best female dancers in the industry. This actress is not only pretty but also has some special dance skills. All her hard-work and efforts can be seen in her movies.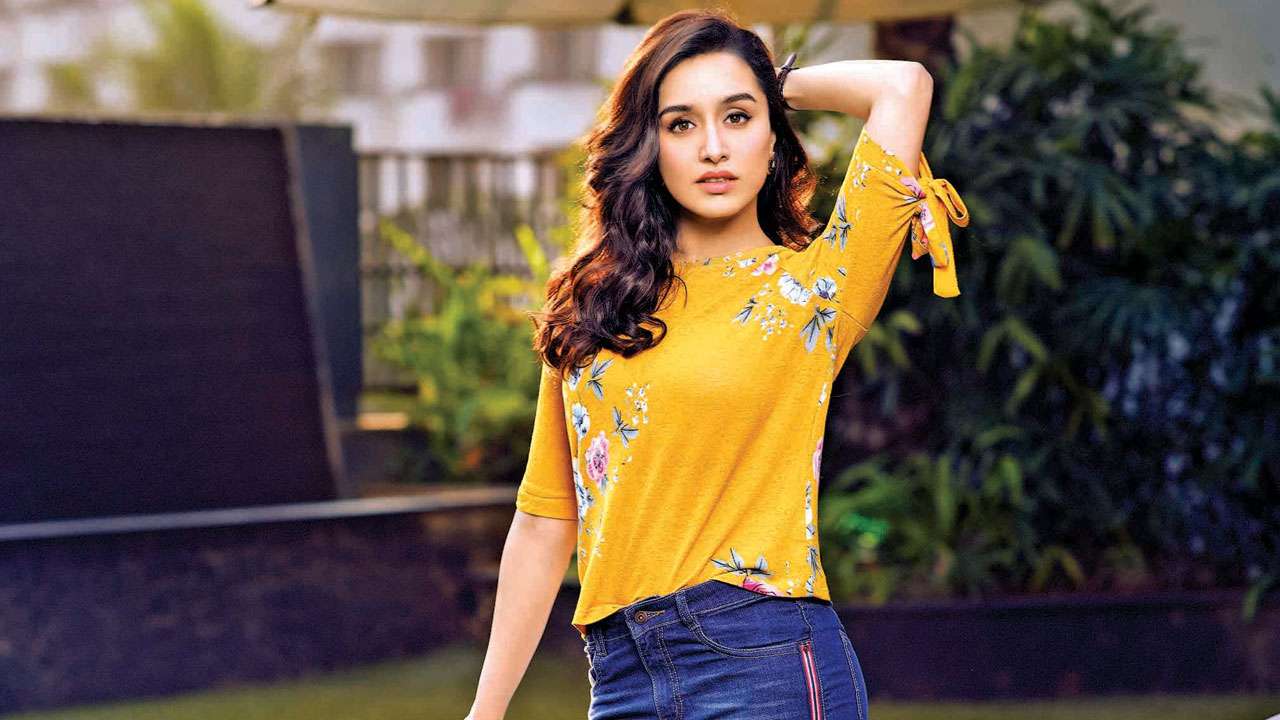 So these were some Bollywood actor and actresses who have considered dance as their most favorite passion and have given all their hard work and dedication towards it and made them the top most Bollywood dancers.
Edited by Urvashi Gupta